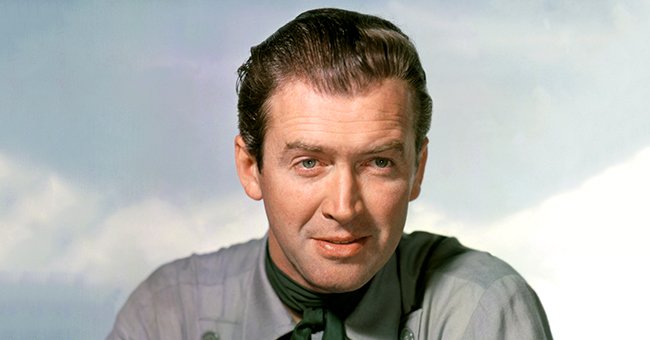 Getty Images
Closer Weekly: Jimmy Stewart Dressed as Santa on Christmas - Inside His Family Tradition
Christmas was always a beautiful celebration for Jimmy Stewart's family as he took it upon himself to create joyous memories for his kids both on and off-screen. Get inside his family tradition.
American actor Jimmy Stewart was known for his All-American good looks, boyish charm, and deceptively easy-going way of acting that combined to make him one of Hollywood's greatest and most enduring stars.
He starred in multiple films in a career spanning over six decades. Jimmy also had a wonderful family, who he treated to lovely Christmas traditions. Find out more about the legendary actor, his career, and his family.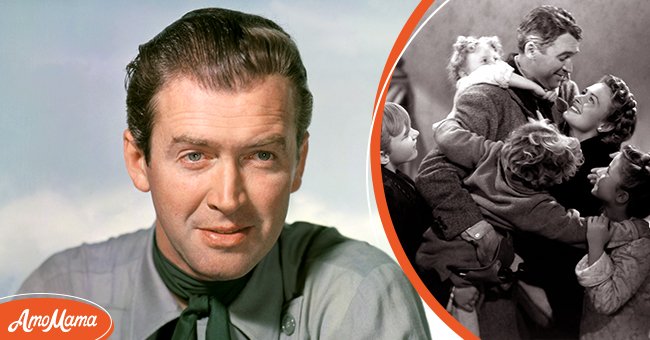 Portrait of American actor Jimmy Stewart. [Left] | Jimmy Stewart with his wife and kids in a photo. [Right] | Photo: Getty Images
JIMMY'S CAREER
Jimmy was born on May 20, 1908. He was the oldest child and only son of his mom Elizabeth Ruth and Alexander Maitland Stewart. He had two younger sisters, Mary and Virginia.
Jimmy's dad ran a family business, and he hoped to take over from him after attending Princeton University. One day, a customer at their store could not pay his bill, but Alexander accepted an old accordion as payment.
Jimmy learned to play the instrument, and it became a fixture offstage during his acting career. Jimmy was a shy child and dreamed of going into aviation.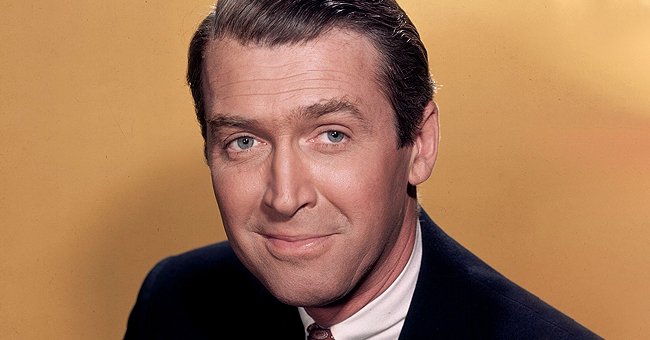 Portrait of American actor James Stewart, circa 1955. | Photo: Getty Images
His primary and junior high school education was at Wilson Model School. In addition, he attended Mercersburg Academy, where he participated in several extracurricular activities.
While at Mercersburg Academy, he made his first onstage appearance as Buquet in the play "The Wolves" in 1928. Jimmy took a break from school in 1927 because of scarlet fever that turned into a kidney infection. He graduated in 1928.
In 1928, he enrolled at Princeton and majored in architecture. Jimmy excelled in his studies but was also drawn to the school's drama and music clubs.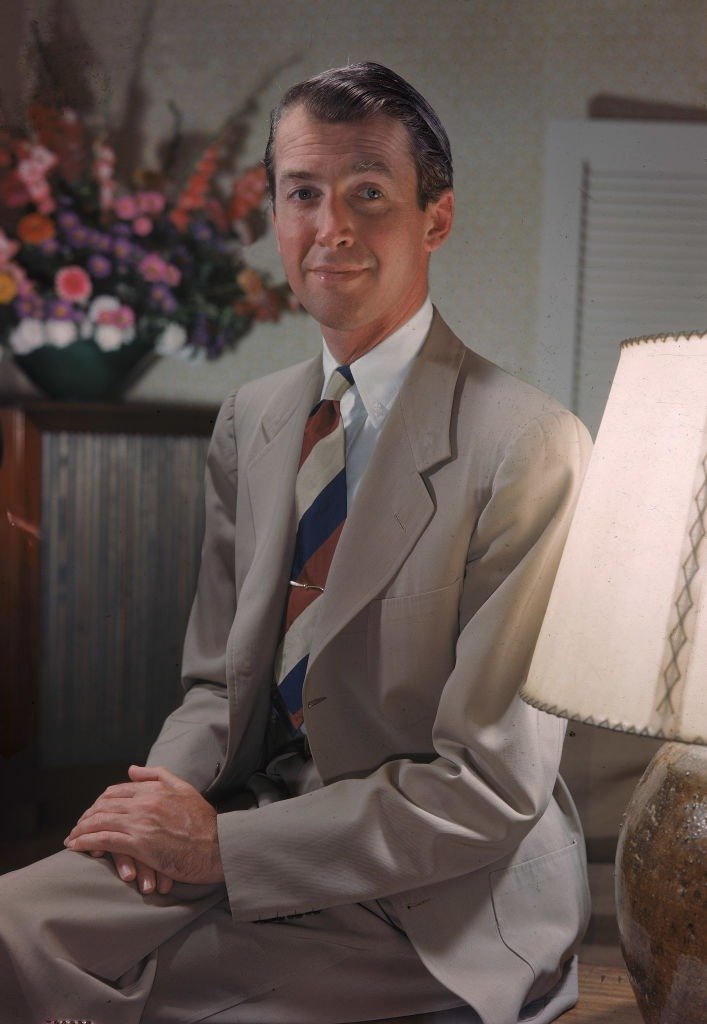 Portrait of American actor Jimmy Stewart seated wearing a tan suit, 1940s. | Photo: Getty Images
After his graduation in 1932, he received a scholarship for graduate studies in architecture for his thesis on airport terminal design.
However, he chose to join University Players, an intercollegiate summer stock company that performed in West Falmouth, Massachusetts, and on Cape Cod.
In University Players, Jimmy met actor Henry Fonda, who became his lifelong friend. In that same year, he made his Broadway debut in "Carrie Nation."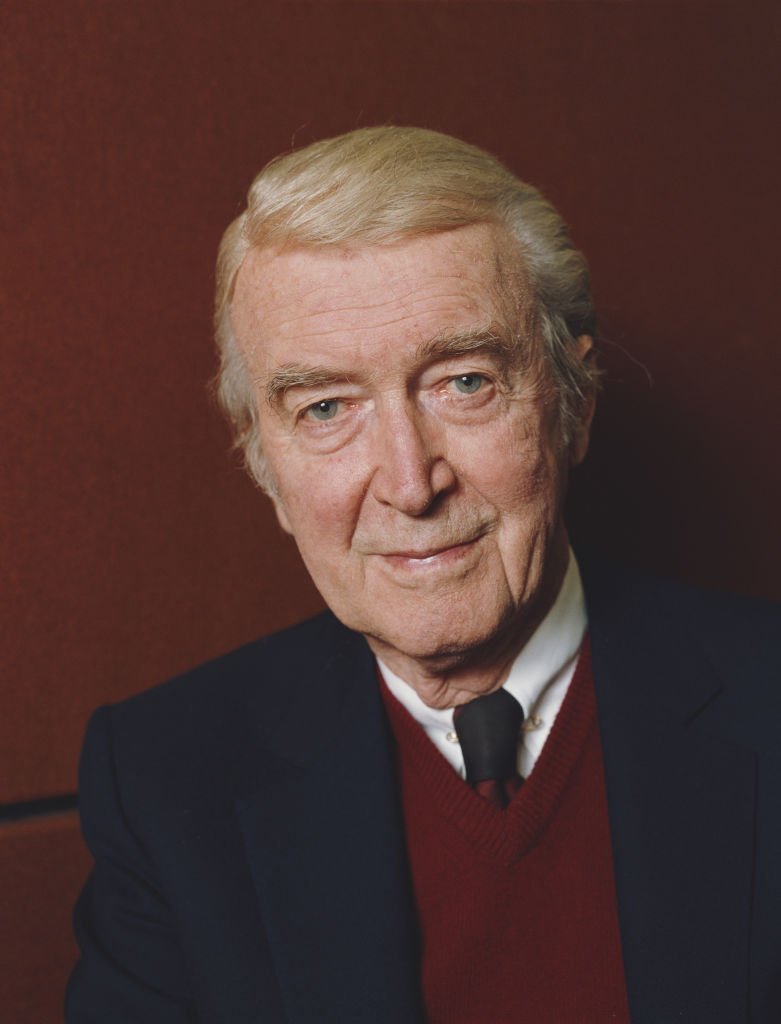 Portrait of American actor James Stewart circa 1990. | Photo: Getty Images
Although "Carrie Nation" did not fare well, Jimmy soon got more stage roles. In 1935, he signed a movie contract with MGM and headed west.
Jimmy shared an apartment with Fonda in the early days of his Hollywood career. After appearing in several films, he co-starred with Eleanor Powell in the 1936 musical comedy "Born to Dance," which featured Cole Porter's hit tune "Easy to Love."
Two years later, Jimmy had another career breakthrough after starring in Frank Capra's "You Can't Take It With You." The comedy won an Oscar for Best Picture and turned Jimmy into a star.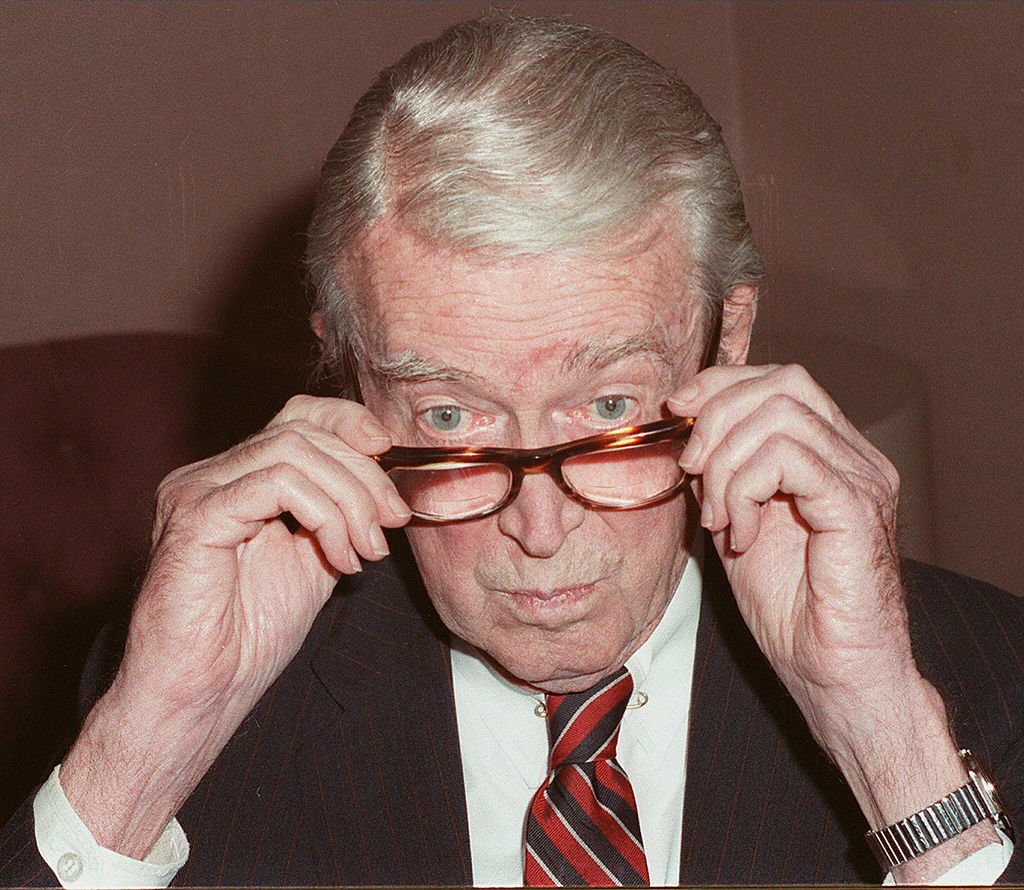 US actor James Stewart adjusting his glasses during a press conference at the National Press Club on December 2, 1987. | Photo: Getty Images
In 1939, Jimmy starred in another Capra movie titled "Mr. Smith Goes to Washington." He received his first Oscar nomination for his role in the film.
In 1940, Jimmy won an Oscar for his role in "The Philadelphia Story," which co-starred Katharine Hepburn and Cary Grant.
Jimmy took a break from Hollywood from 1941 to 1946 to serve in the Second World War. When he returned, he starred in the epic film, "It's A Wonderful Life," which Capra directed. The movie did not initially do well but became a holiday favorite over the years.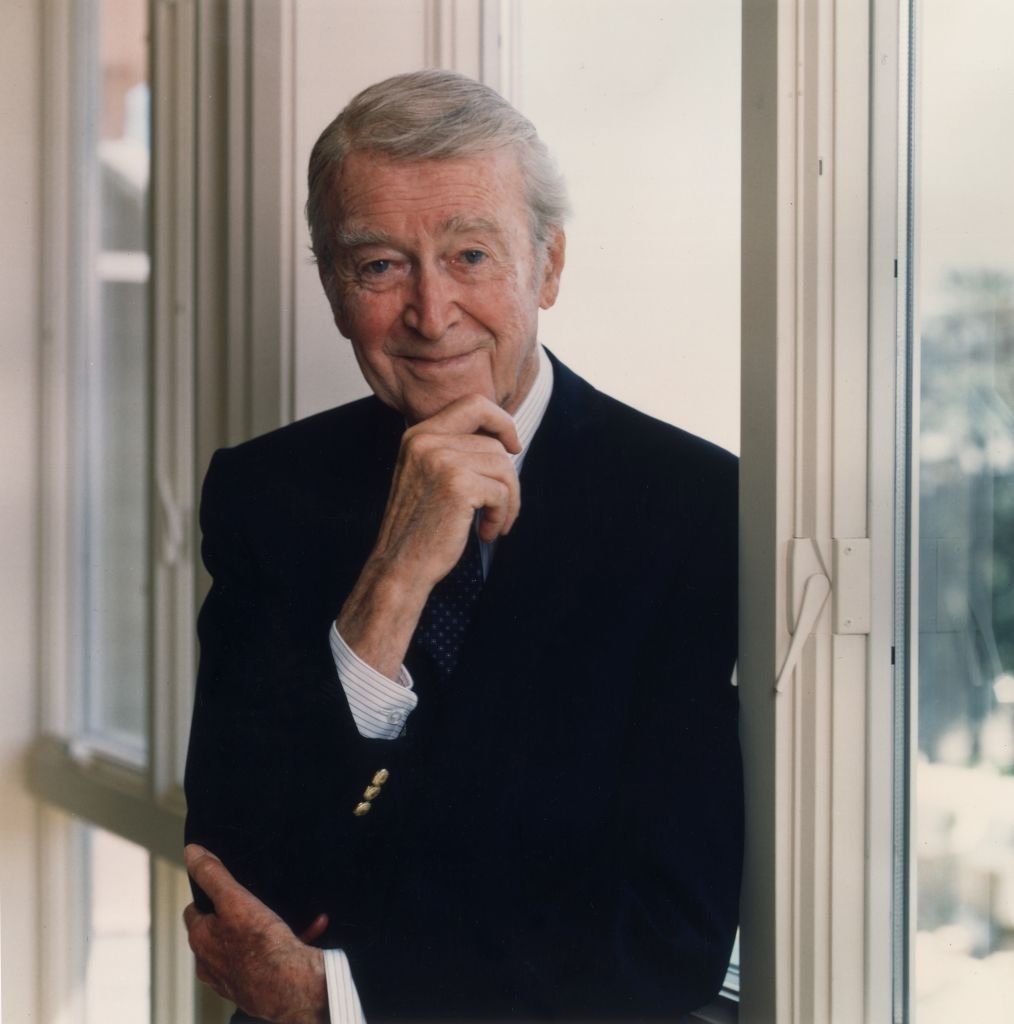 Portrait of American actor James 'Jimmy' Stewart holding one hand to his chin and smiling circa 1988. | Photo: Getty Images
In 1950, Jimmy starred in "Harvey," a humorous movie. However, his interest in such lighthearted films had waned after the war, and he wanted grittier roles.
In 1950, he appeared in two Anthony Mann westerns, "Winchester '73," and "Broken Arrow." Also, film director Alfred Hitchcock cast him in several thrillers like "Rope" and "Vertigo." He also earned rave reviews for his star showing in Otto Preminger's "Anatomy of a Murder."
Jimmy's later career roles included two TV series, "The Jimmy Stewart Show," and "Hawkins." He also appeared in some films and co-starred with John Wayne, Ron Howard, and Lauren Bacall in the 1976 western "The Shootist."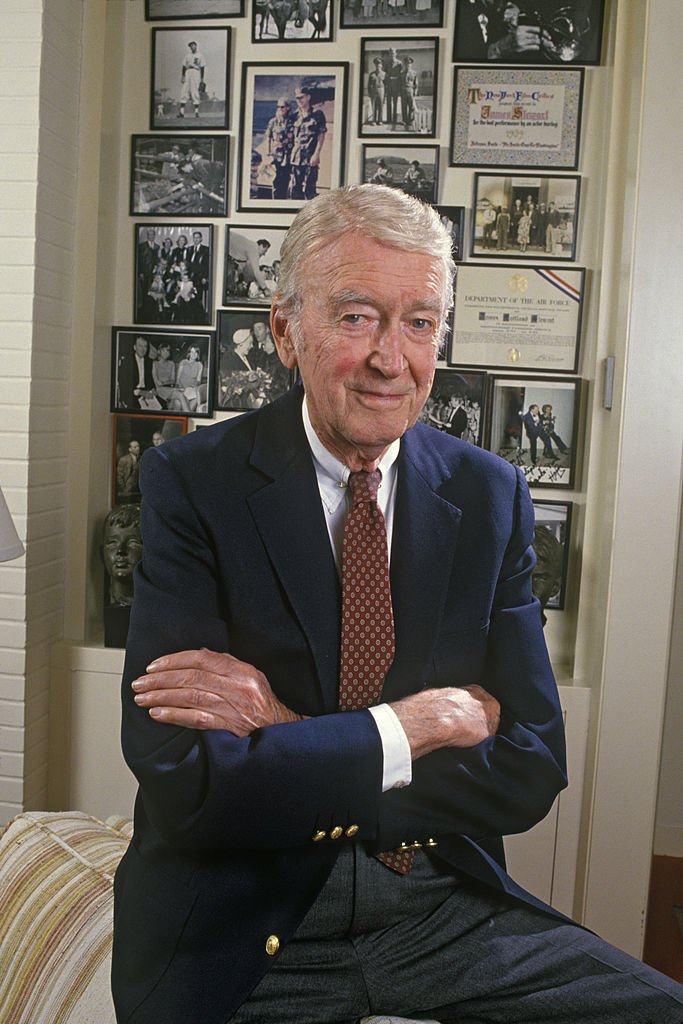 Actor Jimmy Stewart poses in his Beverly Hills, California home during a 1989 photo portrait session. | Photo: Getty Images
JIMMY'S MILITARY CAREER
Before World War II, Jimmy's Hollywood career was well-established. However, he believed America would become involved in the war and started concentrating on flying to qualify as a military pilot if that happened.
He was accepted into the US Air Force on March 12, 1941, after being initially rejected because he was deemed underweight. Jimmy was enlisted a year before Pearl Harbor. Thus, he became the first Hollywood star to join the military for the Second World War.
Jimmy was a sweet father to his children and treated them to extra special Christmas celebrations.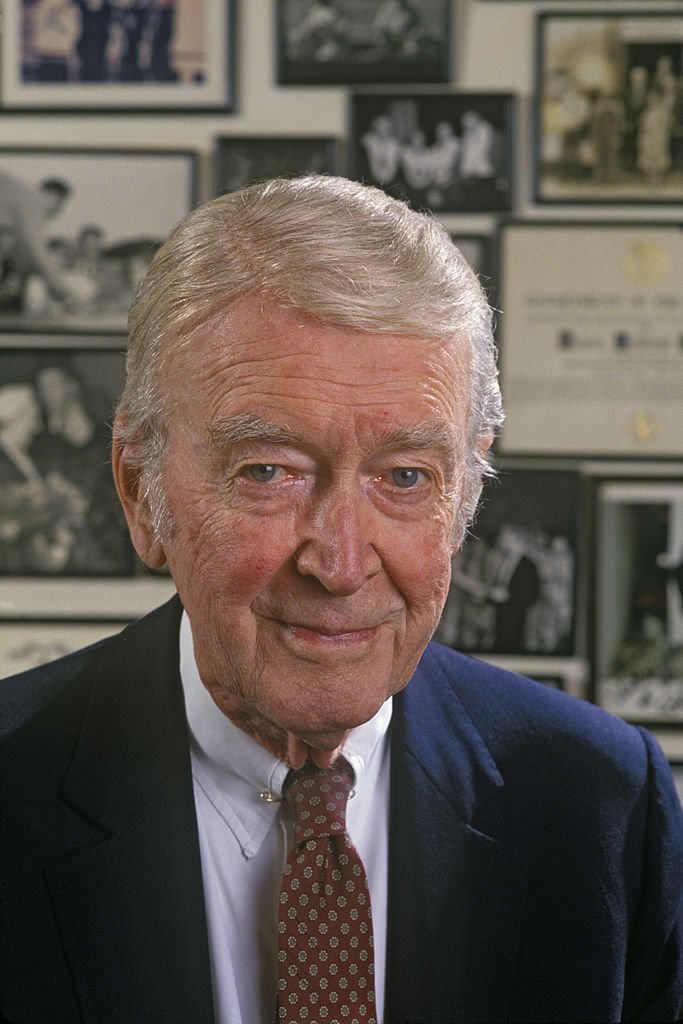 Jimmy Stewart poses in his Beverly Hills, California home during a 1989 photo portrait session. | Photo: Getty Images
Jimmy performed exemplarily in the army and rose through the ranks to become a colonel at the end of the war.
When he returned to the US, he was awarded the Air Medal, Distinguished Flying Cross, the Oak Leaf Cluster, and seven battle stars. He also received more military honors in later years.
After the war, Jimmy returned home to Indiana, Pennsylvania, in search of peace. Tabloids sought to talk about his military service, but he did not speak to them.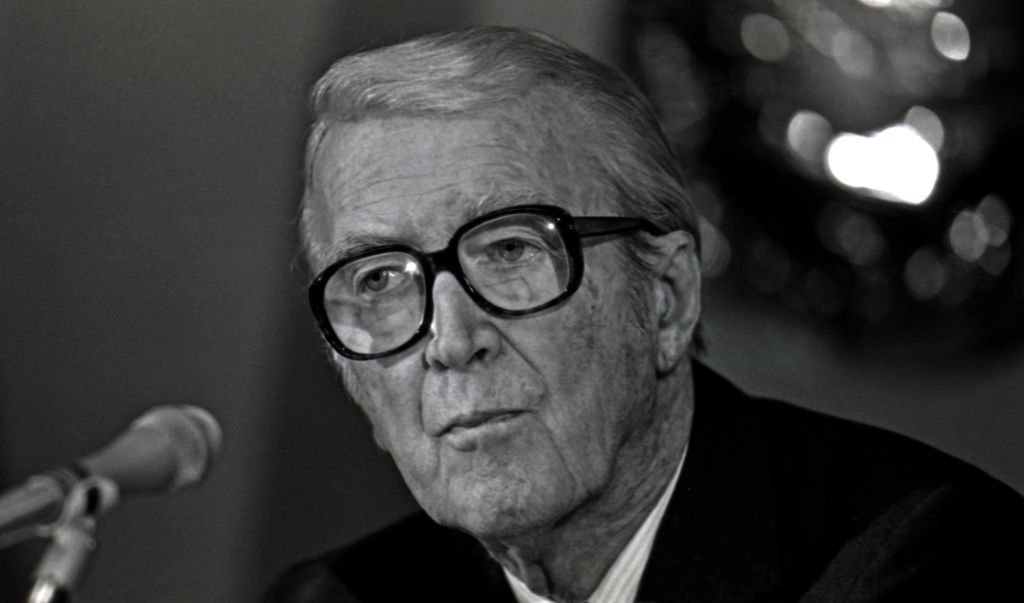 James Stewart speaking at National Press Club during the Directors Guild of America news conference about the colorization of black and white movies, Washington DC, March 15, 1988. | Photo: Getty Images
Jimmy's experiences during the war had changed him. Upon his return, his contract with MGM had expired, but Louis B. Mayer offered to extend it in appreciation for his service to the nation. However, he rejected the offer.
Jimmy tried to make a living as a flyer, but when it did not work out, he listened to Capra's idea about the film "It's a Wonderful Life" and agreed to star as George Bailey.
Jimmy's character in the movie returned to his family after contemplating suicide. With an angel's help and a visit to the future, Bailey realized that family and friends could make life wonderful despite one's problems. As a result, he was nominated for an Oscar for his role in the film.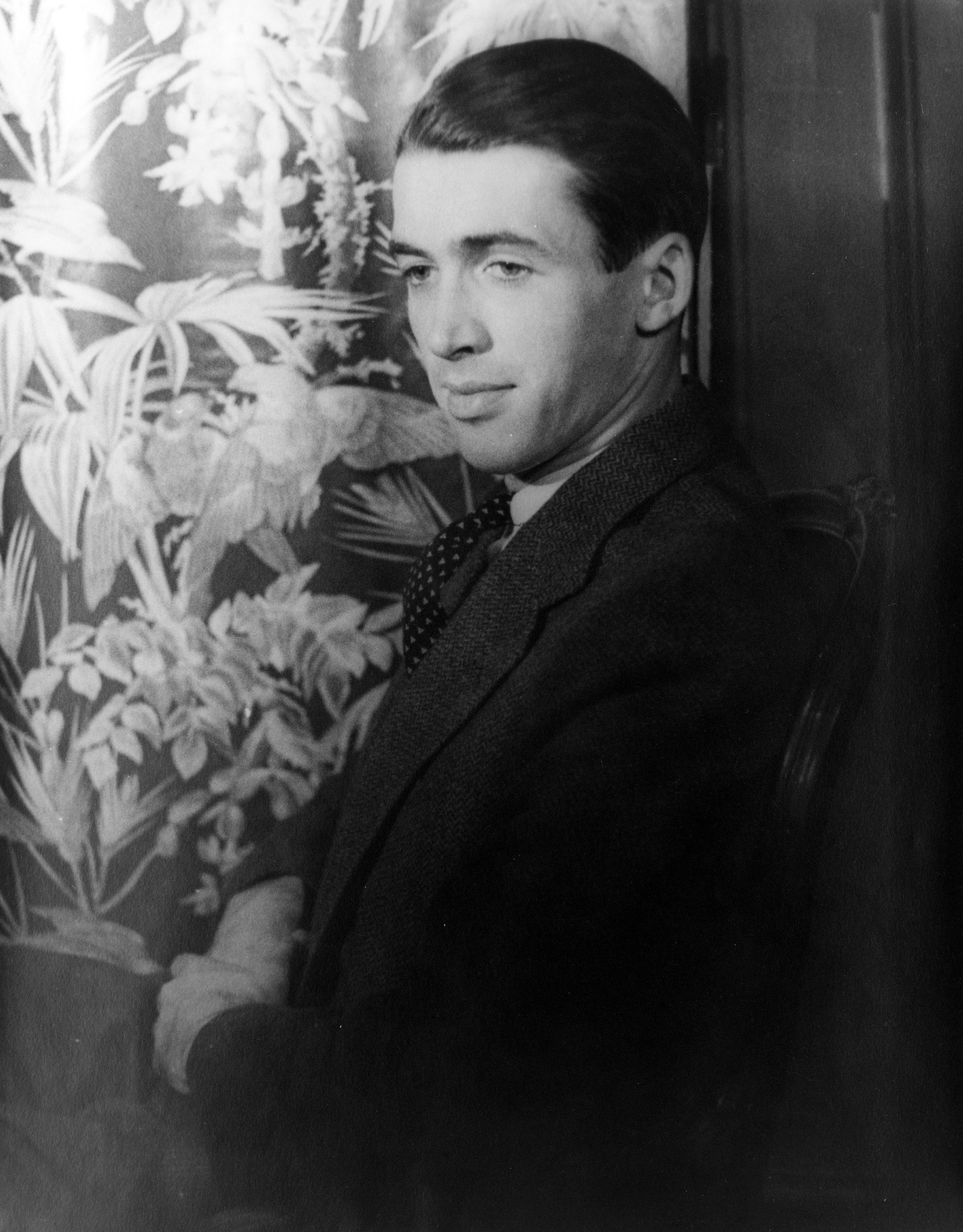 A portrait picture taken of Jimmy Stewart on 15 October 1934. | Photo: Wikimedia Commons
In his book titled "Mission: Jimmy Stewart and the Fight for Europe," author Robert Matzen revealed that Jimmy suffered extreme PTSD after being a fighter pilot in the war.
Therefore, he acted out his mental distress in "It's a Wonderful Life." Matzen revealed Jimmy was haunted by many black memories from his time as an Air Force commanding officer and took them with him to Hollywood after the war.
The actor wrestled with the guilt of killing civilians in bomb raids over France and Germany, including destroying a wrong city by mistake. Also, he felt responsible for the death of 130 of his men.
Besides Matzen, other authors have told the story of Jimmy's military service, including Starr Smith in his book, "Jimmy Stewart: Bomber Pilot," and in a chapter of "Back in the Saddle," edited by Gary A. Yoggy. Marc Eliot also wrote a biography about Jimmy.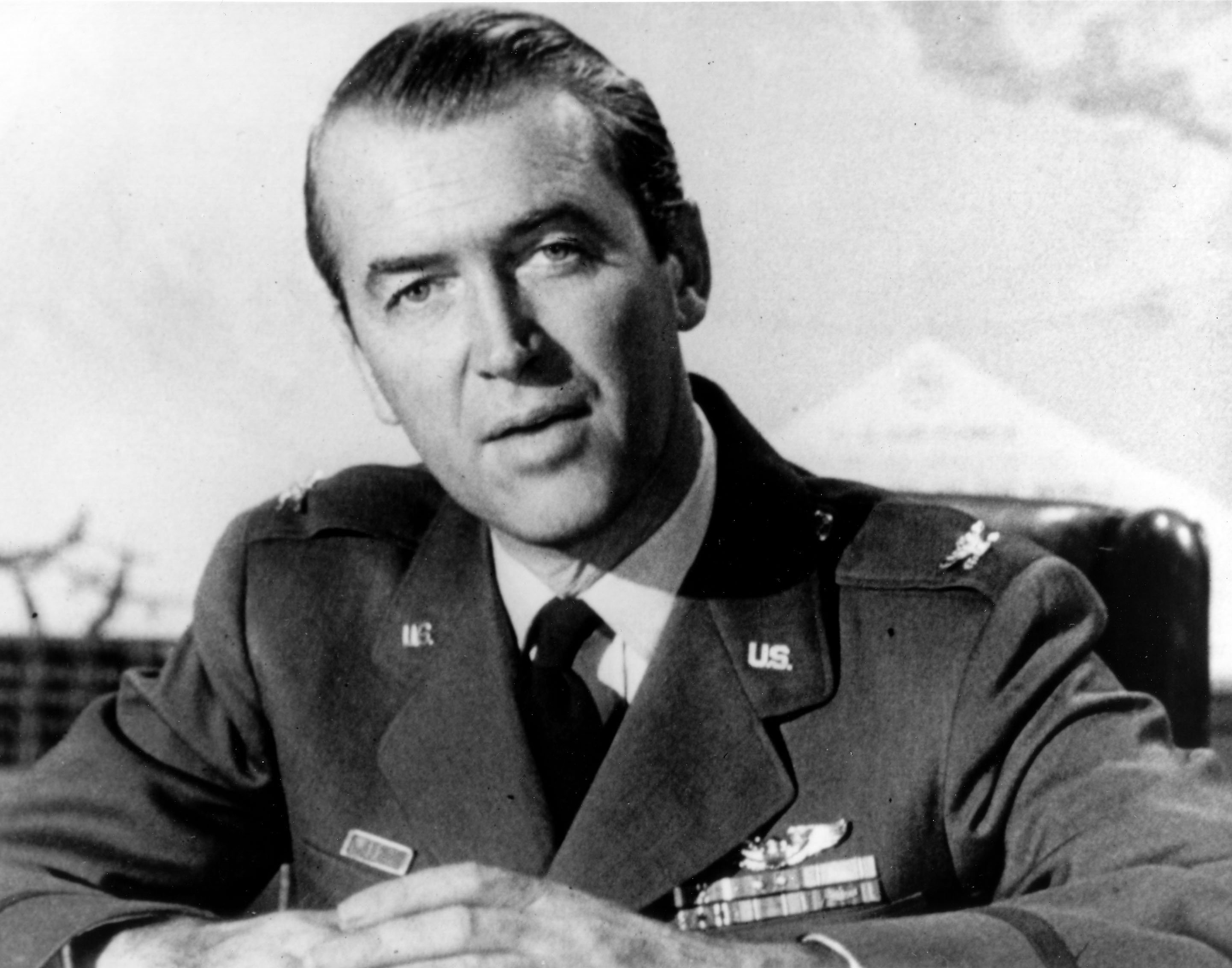 Jimmy Stewart while serving in the Air Force during the 1940s. | Photo: Wikimedia Commons
JIMMY'S RELATIONSHIPS AND MARRIAGE
Jimmy did not marry until his forties, but he had multiple relationships before then. He was a close friend of Margaret Sullavan, who had a unique influence on his life. He met her while they were performing for the University Players.
After meeting her, he was smitten by her and invited her on a date. However, she only saw him as a close friend and co-worker, and they never had a romantic relationship.
Yet, Jimmy felt unrequited romantic love toward her for many years even though he never told her about it. Sullavan knew he had feelings for her and loved him but had no romantic interest toward him. Instead, she felt protective and maternal toward him.
Sullavan became Jimmy's acting mentor and co-starred with him in four movies: "Next Time You Love," "The Shopworn Angel," "The Shop Around the Corner," and "The Mortal Storm."
The longer Jimmy stayed without getting married, the more he generated interest from magazines, so much that he was tagged the "Great American Bachelor."
Jimmy's romantic relationships before marriage include that with Ginger Rogers, who Fonda introduced to him. They dated briefly in 1935. Then, while filming "The Shopworn Angel," he dated actress Norma Shearer for six weeks.
Jimmy also dated Loretta Young, who wanted to settle down. However, he did not want to, and their romance ended after her other boyfriend proposed to her.
Jimmy had an affair with his "Destry Rides Again" co-star Marlene Dietrich. It was alleged that she got pregnant for him, but it was quickly aborted. After filming, he broke up with her, leaving her so hurt that she barely mentioned him in her memoir.
In the late 1930s and early 1940s, Jimmy dated Olivia de Havilland. He proposed to her, but she rejected it as she believed he was not ready to settle down.
De Havilland ended their romance shortly before he went for military service because she was deeply in love with director John Huston.
During his military service, Jimmy met singer Dinah Shore. Their relationship almost led to marriage in 1943, but he called it off as he developed cold feet. After the war, he started dating his "The Stratton Story" co-star Myrna Dell, but they did not end up together.
Jimmy met his future wife Gloria Hatrick McLean during Keenan Wynn's Christmas party in 1947. He did not leave a good first impression on her in that meeting as he had crashed the party and became drunk.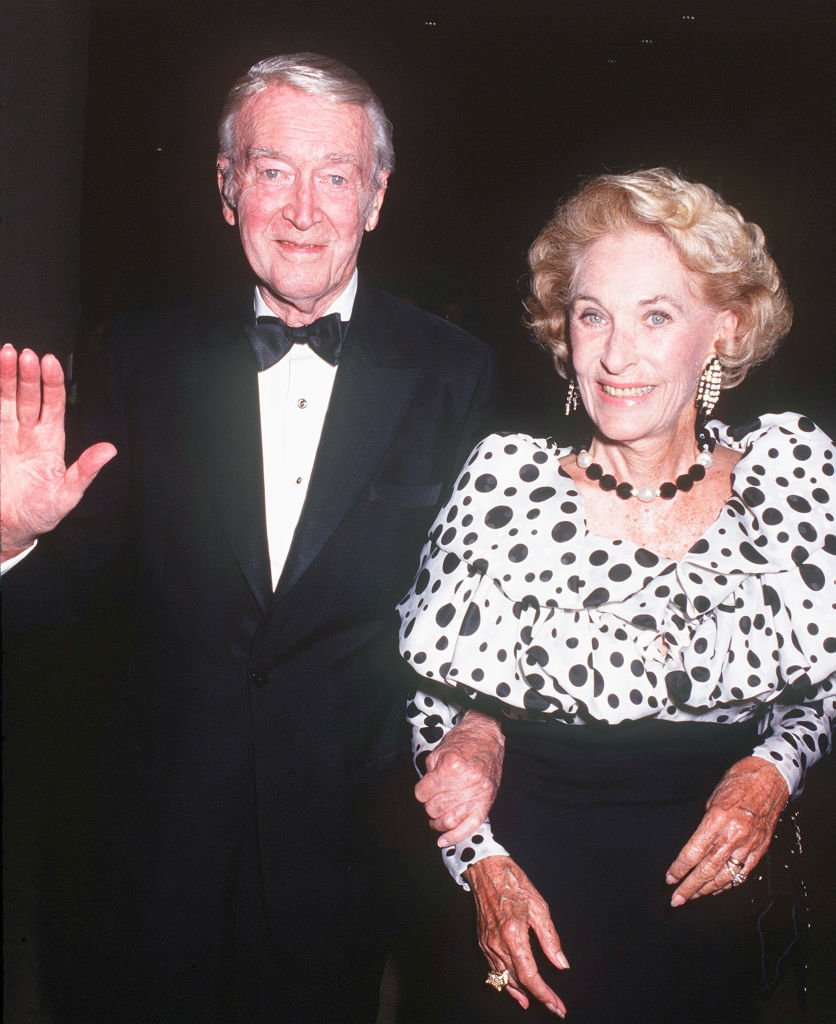 Actor James Stewart with his wife Gloria McLean, circa 1992. | Photo: Getty Images
In 1948, Gary Cooper and his wife, Veronica, invited Jimmy and Hatrick to a dinner. Afterward, they started dating. She was a former model and divorcee with two children, sons Ronald and Michael.
On August 9, 1949, Jimmy and Hatrick tied the knot at Brentwood Presbyterian Church, and he adopted her sons.
Jimmy preferred having a normal home life amid Hollywood's emotional chaos. Therefore, it was logical for him to marry Hatrick, who was bright, humorous, and strong-minded.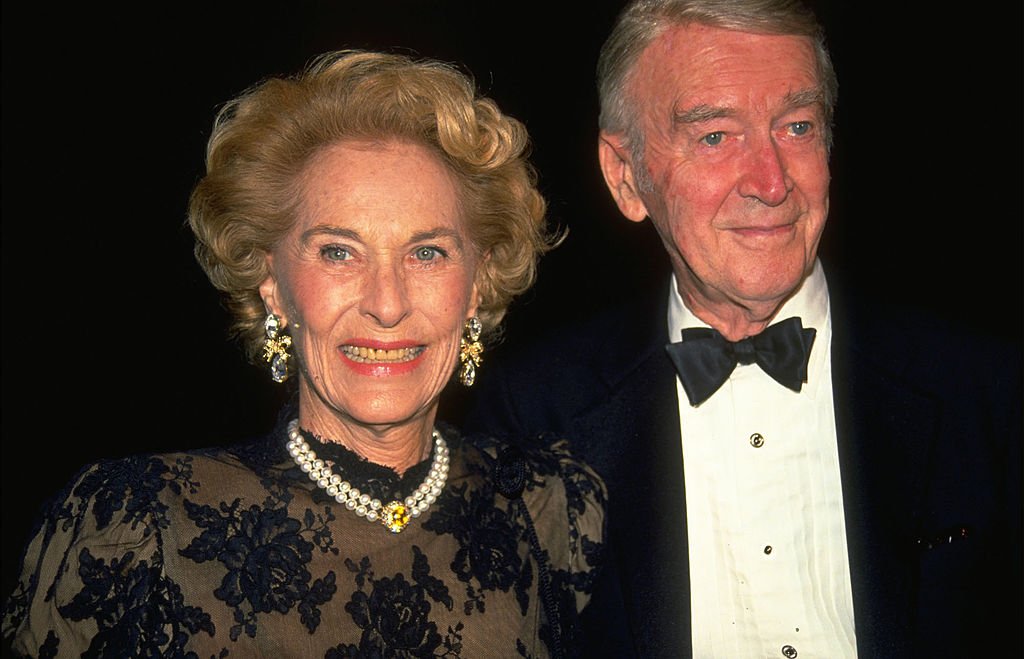 Portrait of James Stewart and his wife Gloria McLean on March 05, 1999. | Photo: Getty Images
On May 7, 1951, the couple welcomed twin daughters, Kelly and Judy. Jimmy and Hatrick lived a quiet and low-profile life in their Beverly Hills home. They remained married until her death from lung cancer in 1994.
JIMMY AS A FATHER
Jimmy was a sweet father to his children and treated them to extra special Christmas celebrations. His daughter, Kelly, told Closer Weekly:
"Once my dad dressed as Santa Claus and came into our bedroom — my sister and I were astounded."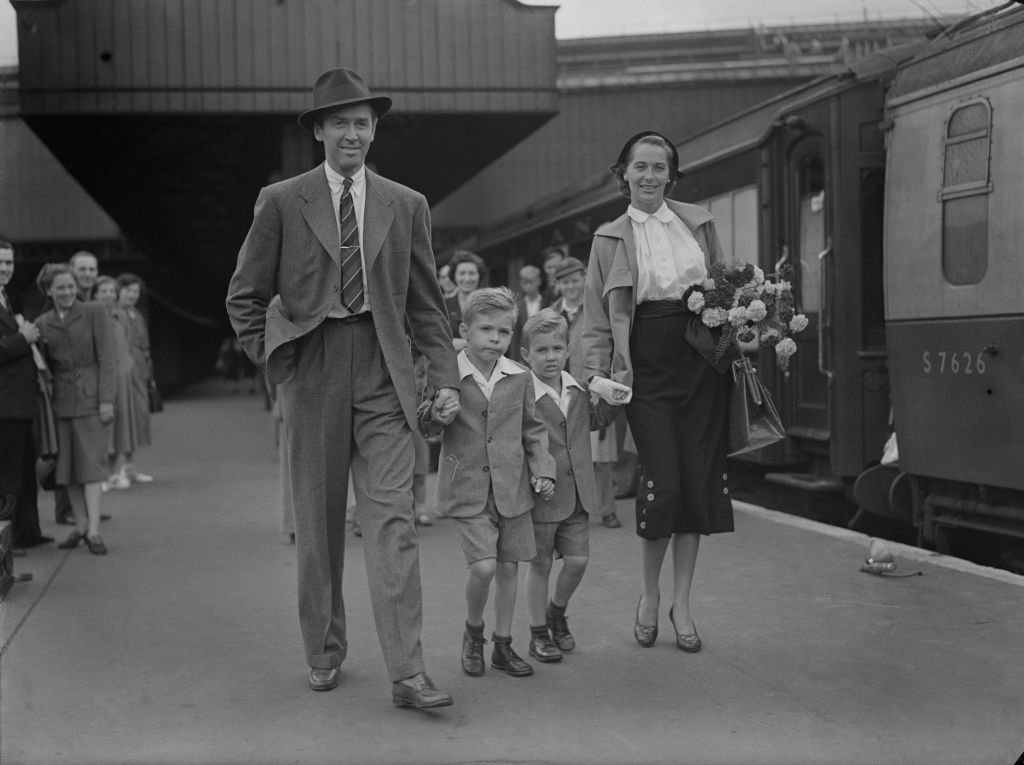 American actor James Stewart arrives at Waterloo Station in London with his wife, actress and model Gloria Hatrick McLean and her sons on 28th August 1950. | Photo: Getty Images
Kelly was referring to a 1958 Christmas trip to Hawaii during which her dad put up a Santa display. She said she and Judy eventually realized it was their father under the costume. However, he never broke character despite their slapping and nudging.
For Jimmy, spending time with the family always came first. He watched "It's a Wonderful Life" with them. Kelly recalled that her dad often said the film was his favorite and was always critical of his performances.
American actor James Stewart with his twin daughters Judy and Kelly at the 39th Academy Awards in Santa Monica, Los Angeles, 10th April 1967. | Photo: Getty Images
His perfectionism spread over into the family's Christmas celebrations, which they usually held in their Beverly Hills home. Kelly said:
"We always spent a long time decorating the tree. Dad was very particular about hanging the tinsel."
She revealed that the kids would come down for breakfast only to see Jimmy and Hatrick there with big smiles on their faces and presents under the tree. Kelly added that it was very warm and happy.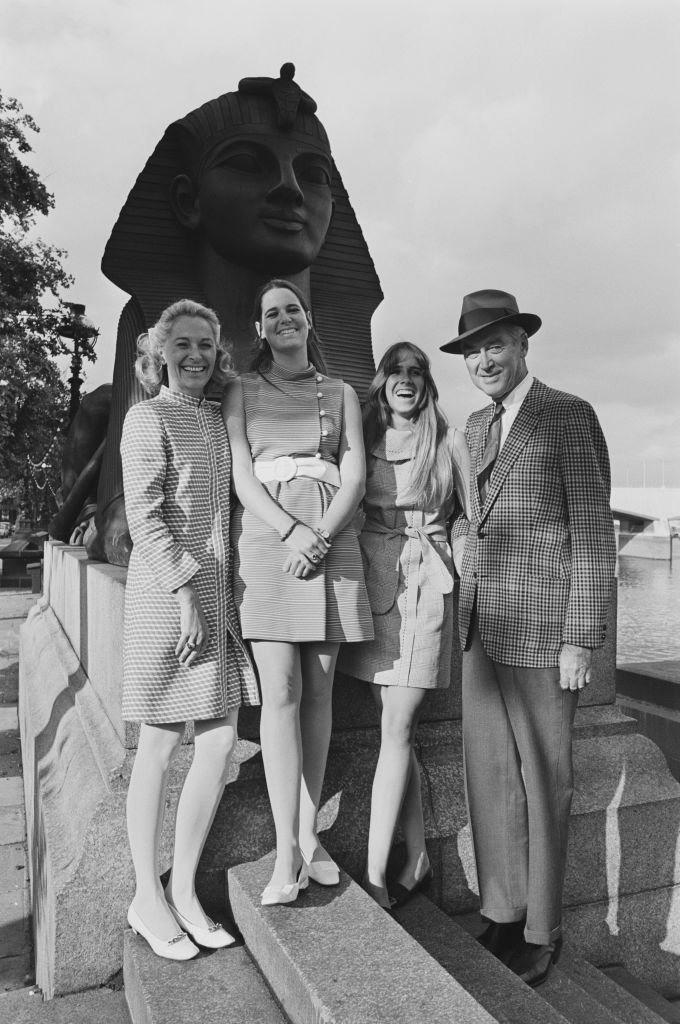 American actor James Stewart with his wife Gloria Hatrick McLean and their daughters Judy and Kelly, sightseeing in London on 24th June 1968. | Photo: Getty Images
Kelly is very proud of her dad and showed this when she criticized a speaker at last year's Republican National Convention for invoking Jimmy's classic film, "It's a Wonderful Life" during a speech."
Jimmy did have his dark side as he helped smuggle a cryptid artifact into the UK in the 1950s using his wife's lingerie case.
However, he was a legendary actor, incredible soldier, loving husband, and father, whose legacy continues to endure. He died on July 2, 1997, in Beverly Hills.
Please fill in your e-mail so we can share with you our top stories!