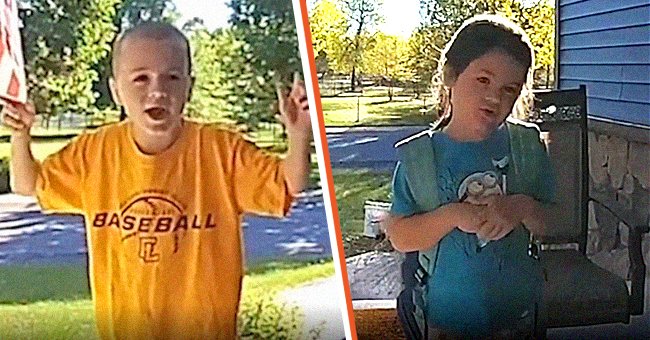 instagram.com/ring
Kids Use Ring Video Doorbell to Send Touching Messages to Their Military Dad Who Is Far from Home
On the other side of the world, two little kids' hearts ached for their father to come back home and give them a big bear hug. However, they knew deep down that it would be a long time until this happened—and so they got creative.
In 2018, Major Peter DeCrans, who had been in the army for over two decades, was deployed for the third time. This one was to Kuwait, lasting almost a year.
Of course, he was homesick, and his beautiful family; his wife, his 5-year-old daughter Cierra, and his son, 7-year-old Petroula, missed their dad with all their hearts.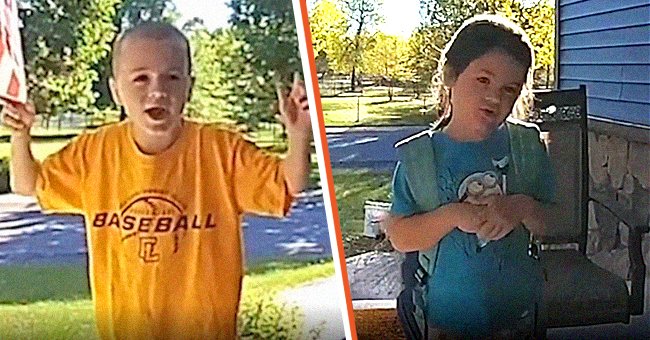 Petroula [left]; Cierra [right]. │Source: instagram.com/ring
WHO COULD HAVE KNOWN?
Before he left for Kuwait, Cierra bought a Ring video doorbell. The reasoning for this was so that DeCrans could watch over their Forest Lake, Minnesota house while deployed.
However, the practical buy turned out to be something more memorable. Using this contraption, the mother and father's children took it upon themselves to share video messages with their dad while deployed.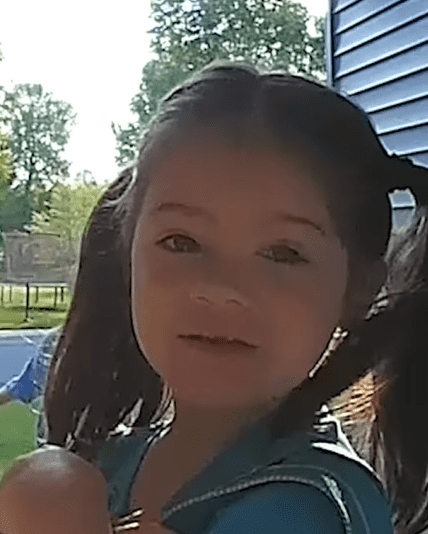 Cierra talking to her dad.│Source: instagram.com/ring
LOVE LETTERS FROM HOME
An adorable video on Instagram consisted of the messages the kids sent to their father via the doorbell. One of the first was of his precious daughter expressing:
"Hi daddy, I miss you - so much."
The other messages consisted of one or the other saying they want him to come home, that they love him, telling him about their new haircut, and so much more.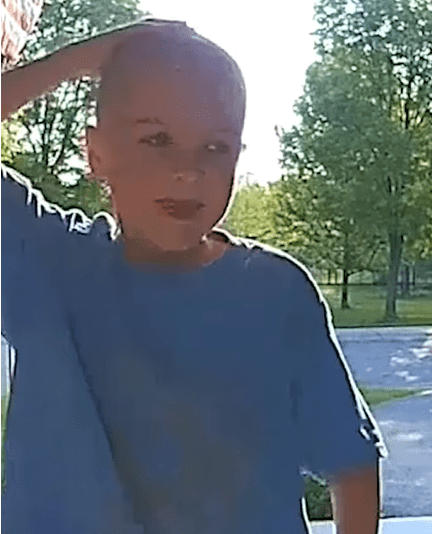 Petroula showing his dad his new haircut.│Source: instagram.com/ring
GROWING UP
One video message from Cierra sharing her birthday touched the Major's heart. Commenting on this, DeCrans expressed:
"I was able to see that she was wearing a princess gown and bringing cookies to her classroom. You can't be there, but you still feel connected."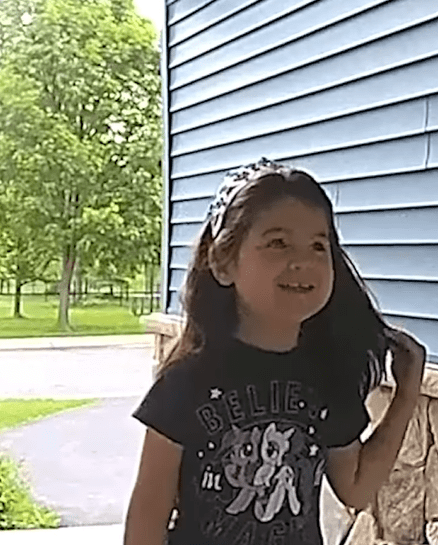 Cierra wearing a princess crown on her birthday.│Source: instagram.com/ring
The doting dad said that watching his two babies from the Ring video doorbell was the climax of his day and made his deployment more endurable.
You May Also Like: Wife Reads a Letter from Her Military Husband without Realizing He's Standing behind Her
NETIZEN TEARS
Of course, those who watched the Instagram video also had a lot to say about the adorable children, with many of them sending hearts and crying face emojis in the comment section. One individual tagged the ring video doorbell company, writing:
"@ring Please consider donating your products to deployed military that have children. This video is so beautiful."
Many commenters said that the clip made them cry, with some sending well-wishes to the deployed soldiers. The video has become quite popular, gathering just under 1500 likes.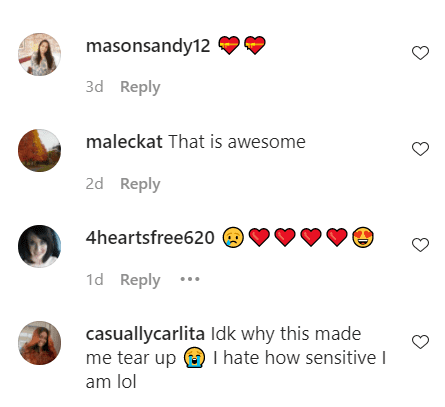 Individuals commenting on an Instagram post by Ring. │Source: instagram.com/ring
A MOM'S PERSPECTIVE
Cierra also remarked on her children's unique interaction with their dad, saying that she is happy that they have a way to express their authentic feelings and feel connected to their father specifically. The mom stated:
"I think it's really important for kids because they were able to get those emotions out and be able to say those words and I think that's really important."
Some may complain about technology and the adverse effects it can have on children. However, we can't deny that its ability to help us connect from all corners of the world is heartwarming, if not beyond fascinating.
Please fill in your e-mail so we can share with you our top stories!