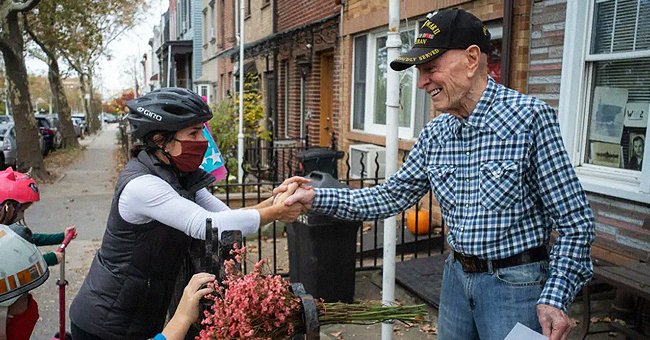 twitter.com/nytimes
96-Year-Old US Vet Thought He'd Spend Veterans Day Alone, His Neighbors Didn't Let That Happen
A US veteran received a well-deserved appreciation for his years of service to the country after neighbors decided to organize an honorary celebration.
Retired United States Army personnel Jack Le Vine felt loved and appreciated on Veterans Day without leaving the comfort of his home or joining the annual Veterans Day parade.
This was all thanks to the intervention of thoughtful neighbors who came together to make the day a memorable one for the 96-year-old.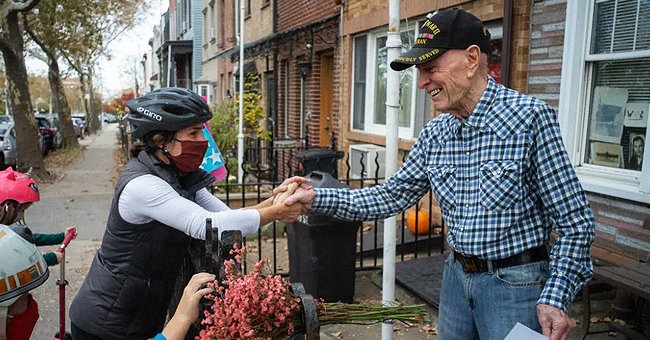 A picture of Jack Le Vine at a honorary celebration organized by his neighbors | Photo: twitter.com/nytimes
Before that, the U.S. vet, who had lost almost all his comrades who served alongside him from his generation, planned to spend the memorable day doing nothing.
However, his neighbors would not have that. One of the residents at the Brooklyn neighborhood, where he was born and currently resides, advocated for him on the community bulletin board, Nextdoor.com.
The neighbor revealed his house address on the platform, imploring other residents to consider leaving a token of gratitude to the elderly vet, who lived alone and "may not see another Veterans Day." Sure enough, good neighbors responded in their numbers.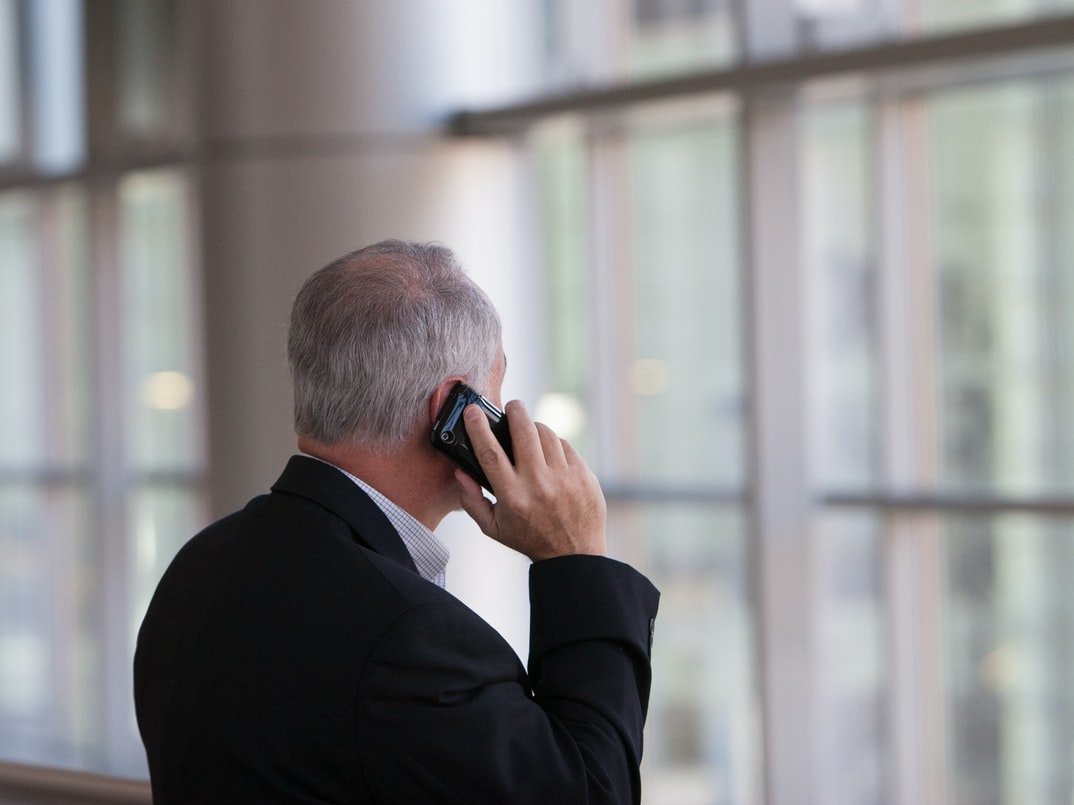 A veteran on his phone after a memorial | Photo: Pexels
Tributes began pouring in on Wednesday, a day prior. Le Vine was surprised when one of the residents, with whom he was not acquainted, handed him an envelope inscribed "Jack the Hero." She then showered heartfelt words of gratitude for his service to him.
Next, another neighbor with his two kids approached him, handing him a stack of cards prepared by the children and their schoolmates. Each contained sweet words of gratitude.
He found more tribute tokens on his porch, screen door, gate, and other areas of his home. By the next morning, Le Vine's property was swamped with cards, flowers, potted plants, flags, homemade pastries, sealed envelopes, and heartwarming notes.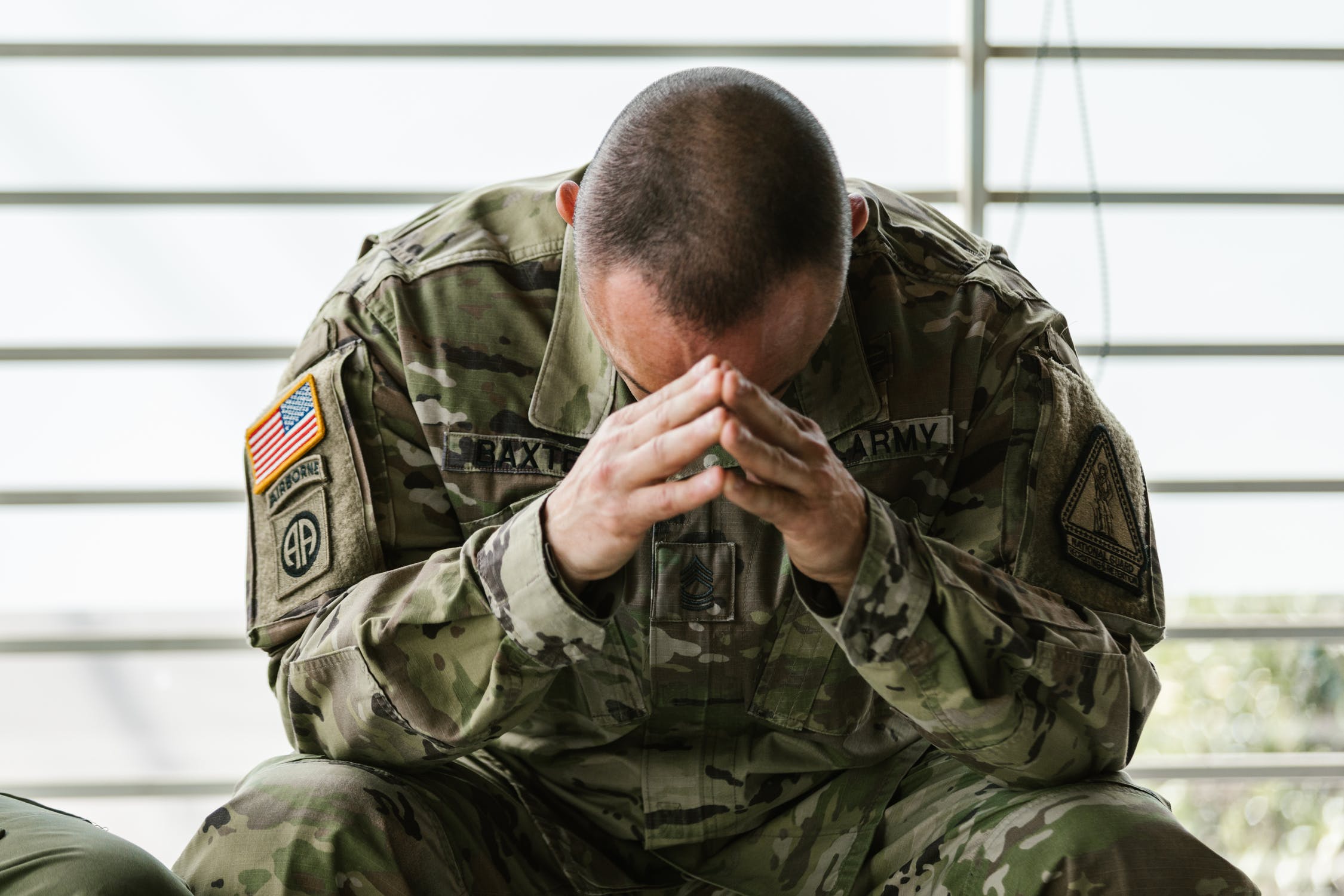 A veteran sitting dejectedly on a chair | Photo: Pexel
The onslaught of tributes left the elderly man in awe of how much his neighbors loved him. He received so many "thank you," notes that could keep him occupied for days.
Le Vine served in the Navy for years, beginning just weeks before he turned eighteen. He spent two of those years in the Pacific on the U.S.S. Lesuth, and then on the U.S.S. Gilbert Islands.
After leaving the Navy, the man joined the New York City Fire Department, serving for twenty years. The numerous medals gracing his vest, which hung proudly in his living room, are telltales of his military escapades.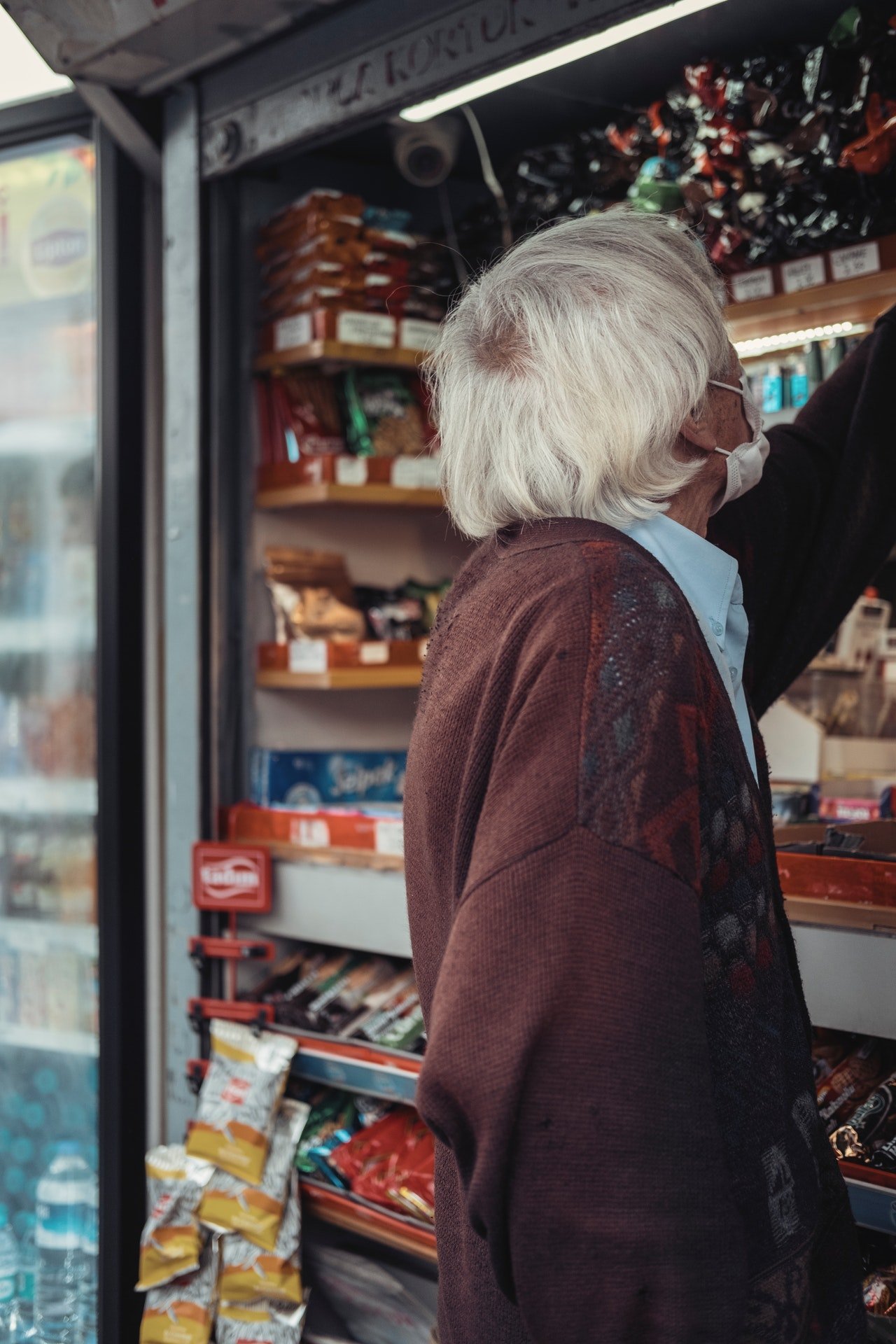 An old man shopping for groceries| Photo: Pexels
While serving his country, Le Vine was lucky to find his other half, Joan, to whom she was married until her death from Alzheimer's. He had since led a lonely life with occasional visits from friendly neighbors.
Elizabeth Dowling, who posted about him on Nextdoor, revealed the veteran had been a good friend since she moved into the neighborhood almost a decade ago. Explaining her reason for gearing off the Veterans Day tribute, she said:
"When our vets return home, they're often forgotten and ignored."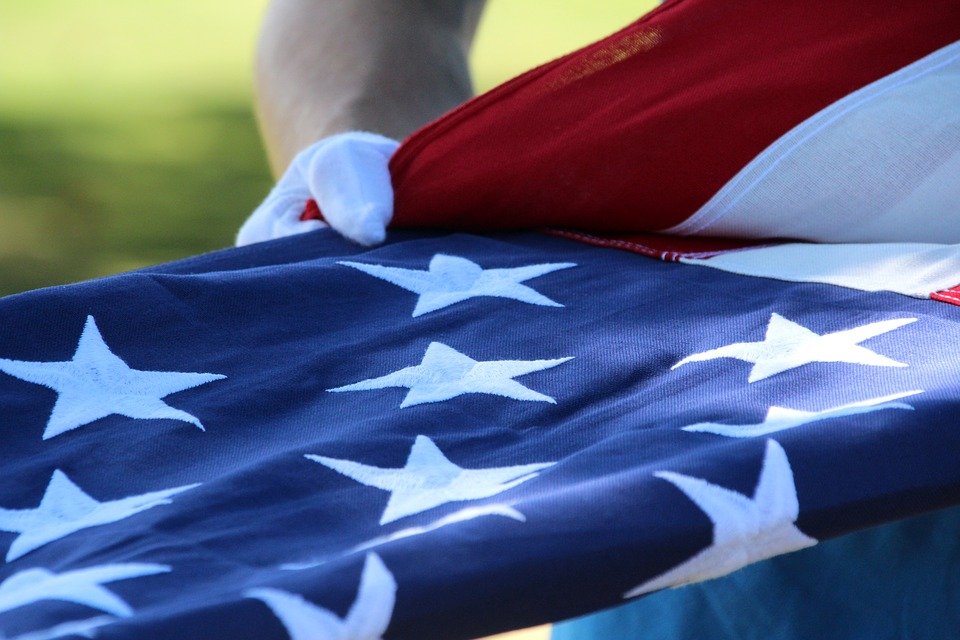 Soldiers with the flag at a veterans memorial | Photo: Pexels
Notably, Dowling's thoughtful strategy turned things around for the old sailor on 18th Street, making his day a memorable one, as she admitted in an update.
Please fill in your e-mail so we can share with you our top stories!