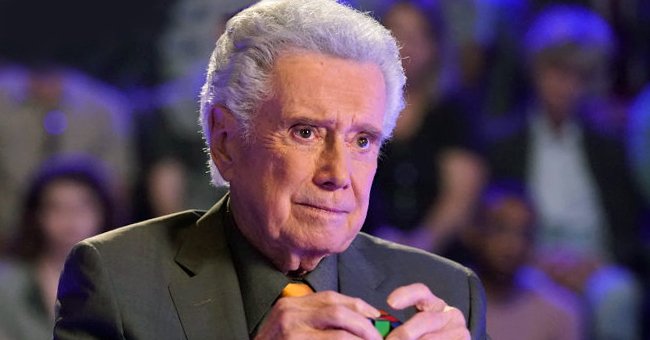 Getty Images
Regis Philbin Kept the Death of Son, Who Lost Both Legs, Quiet for Months
Regis Philbin is widely considered one of the biggest names in the American show business and had one of the longest careers in television. Unfortunately, his private life was filled with grief following his son's death.
It would be difficult not to mention Regis Philbin when talking about the success of show business in the late part of the 20th century. He was one of the standout names and was widely known for his hard work and ethics.
Regis was a well-known television personality who participated in several hit shows. He co-hosted the morning show "Live!" before hosting the popular game show "Who Wants to Be a Millionaire?"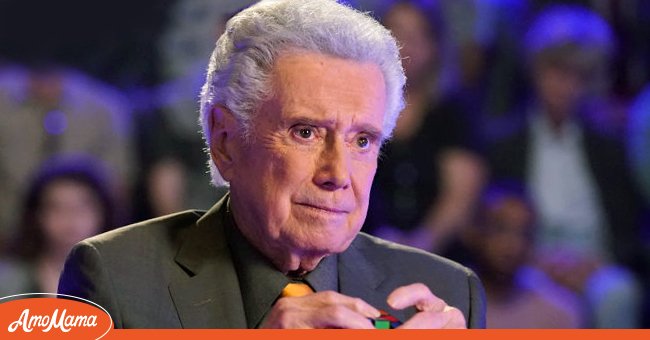 TV show host, Regis Philbin during a season 6 episode of TV show, "Fresh Off the Boat" | Photo: Getty Images
Aside from a thriving career, Regis was a father of four, and his children meant the world to him. Although, he and his older son Daniel Philbin did not see eye to eye before Daniel passed away.
DANIEL WAS DISABLED
Daniel was Regis's only son and was born as one of his two children from his first marriage to Kay Faylan, which lasted from 1955 to 1968. Daniel was born with serious congenital disabilities and was largely confined to a wheelchair.
Daniel's spinal problem led him to have both his legs amputated, and afterward, he spent a bulk of his growing years at the Angel View Crippled Children's Foundation in California.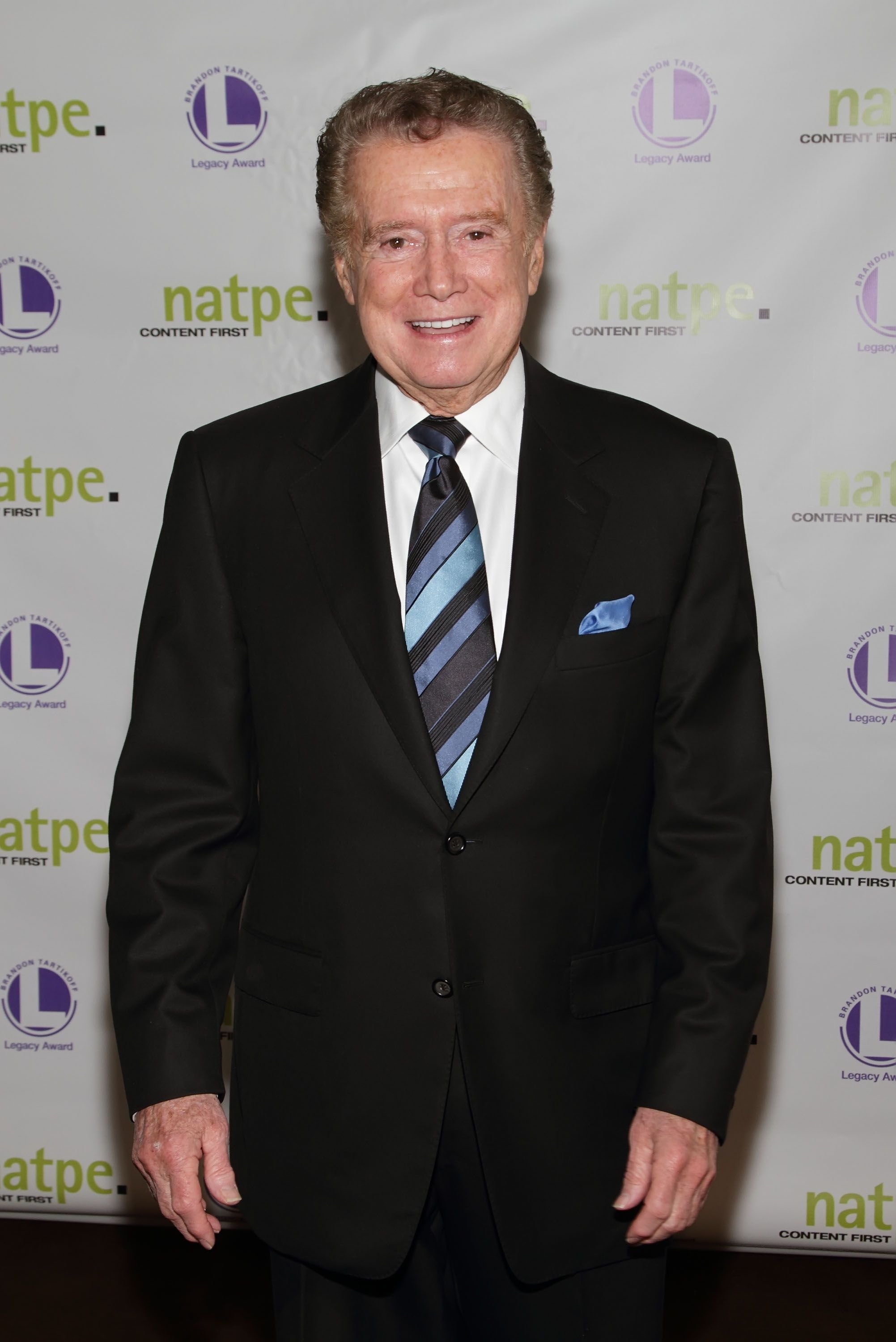 Television host Regis Philbin a the 8th Annual NATPE Brandon Tartikoff Legacy Awards at Fontainebleau Miami Beaci in Miami Beach, Florida | Photo: Getty Images
Daniel's physical disability had no impact on his educational pursuits. Instead, he felt inspired to reach for greater heights in life. He was a well-educated man with a master's degree in political science.
Daniel attended Quartz Hill High School in Los Angeles and graduated with honors. After high school, he attended California State University and then The Catholic University of America in Washington, D.C., for his master's degree.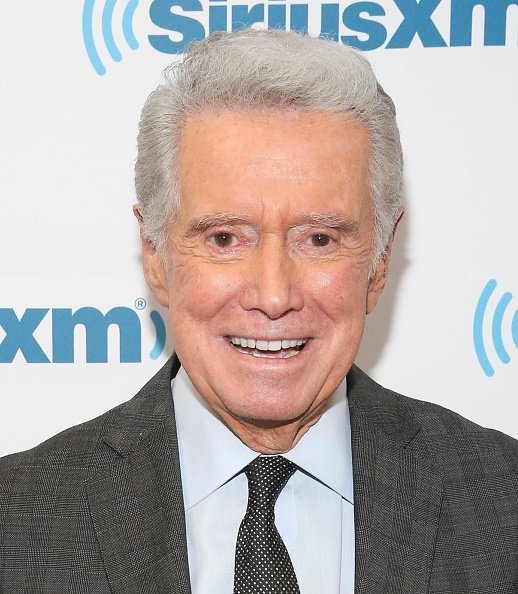 Regis Philbin at SiriusXM Studios on October 3, 2017 in New York City | Photo: Getty Images
DANIEL'S CAREER
Despite being the son of one of the greatest T.V. stars of all time, Daniel had no desire to pursue a career in the industry. He accepted his fate and made it a point to contribute significantly to his country.
Daniel worked for the Department of Defense of the United States of America. As a writer-editor at the Secretary of Defense Public Affairs Office's Directorate of Public Inquiry and Analysis, he worked there.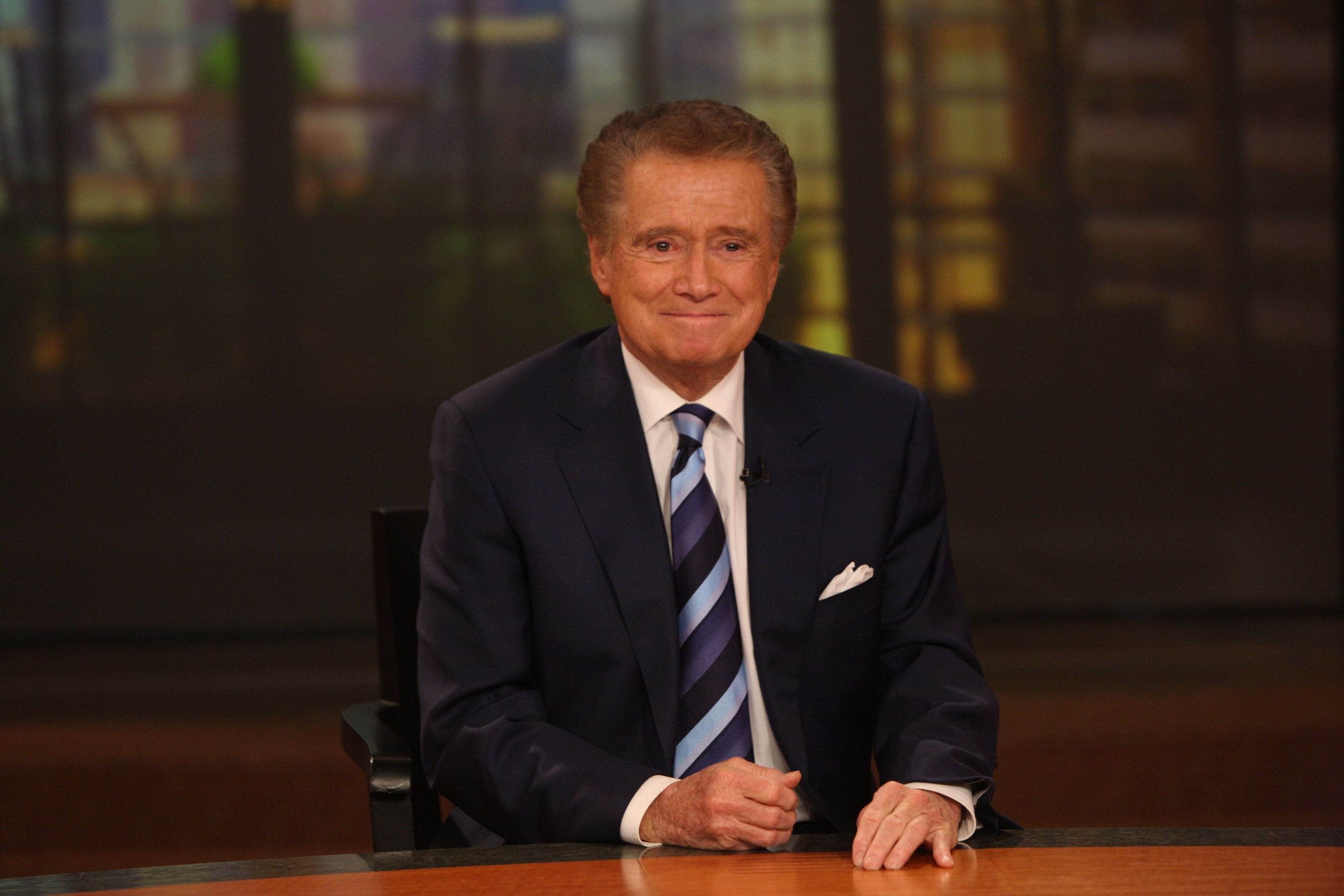 Regis Philbin at a press conference on his departure from "Live with Regis and Kelly" at ABC Studios, in New York City on November 17, 2011 | Photo: Getty Images
Daniel kept his involvement with the defense department private until he was honored in 2002 for his bravery. He was given the award for his assistance in dealing with the media after the Pentagon attack on September 11, 2001.
When the hijackers crashed the Boeing 757 into the building's western facade, Daniel, then 37, was at his desk.
According to reports, he exited the building shortly after the crash and interacted with the reporters, setting things straight. Several days after his bravery, Daniel was hospitalized as he sustained some injuries.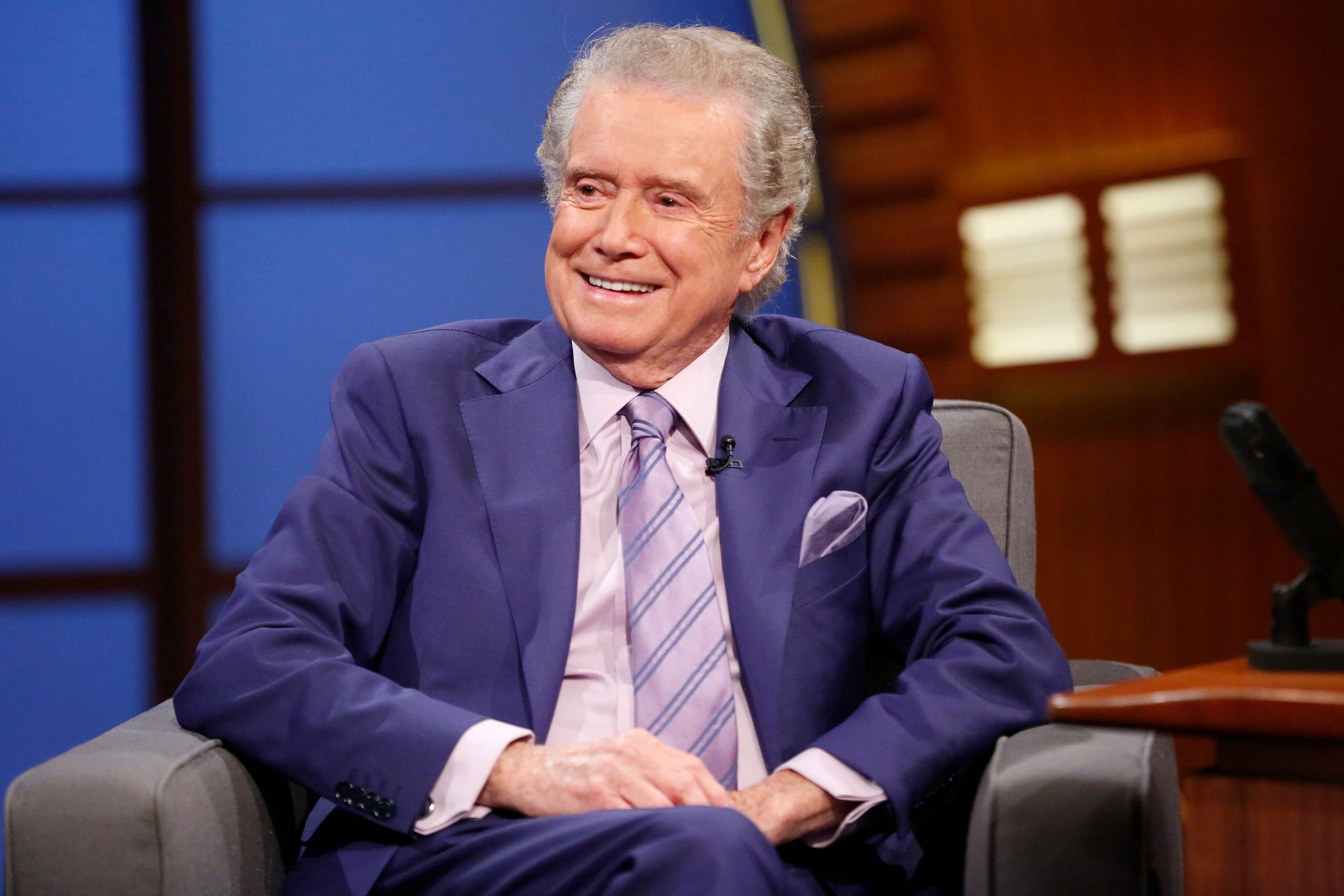 Regis Philbin during an interview on "Late Night with Seth Meyers" on July 16, 2014 | Photo: Getty Images
DANIEL WAS MARRIED
Daniel was married and divorced before his sad death. Reports revealed that his divorce came four years before his death in 2014. The duo never spoke much about their union, but at a point, Daniel's wife, Judy, bemoaned the financial hardship they suffered.
Judy claimed Regis and his second wife Joy Senese abandoned Daniel, leaving him to care for himself. Regis, on his part, claimed his relationship with Daniel was good, but Judy declared that they were not even on speaking terms.
Despite rumors of a broken relationship, it appears both parties made peace before Daniel's death. On his part, Regis spoke of his pride at seeing Daniel succeed and once called him his hero.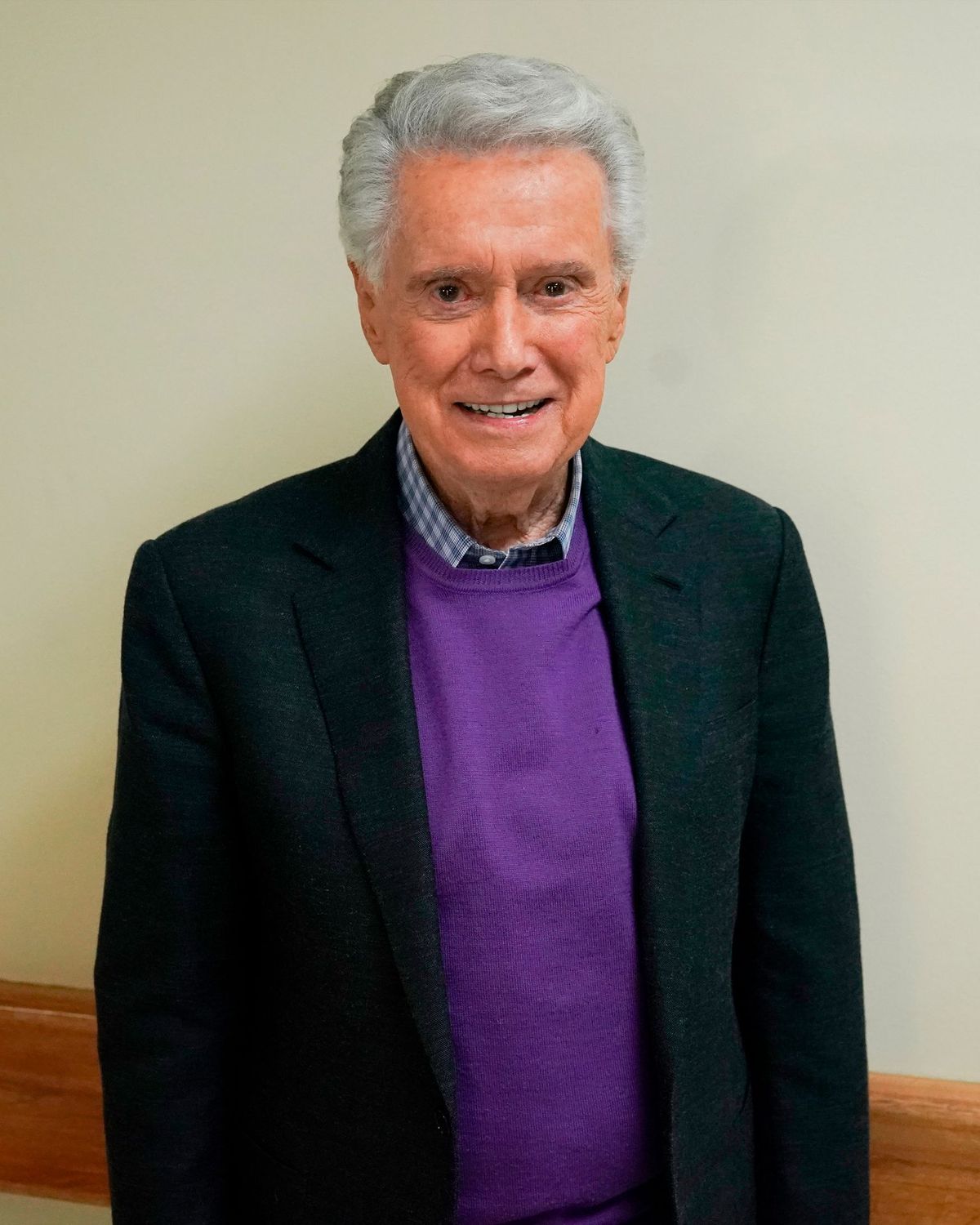 Regis Philbin on season 2 of ABC's "Single Parents" | Photo: Getty Images
DEATH
On November 7, 2014, Daniel passed away from natural causes. According to reports, he was 49 at the time of his death. Danny died in 2014, but the news was first released to the public in March of 2015.
MEET REGIS'S CHILDREN
Despite hosting several hit shows, being a father was the greatest joy of Regis's life. The T.V. legend first became a dad in 1961, after welcoming his first daughter, Amy Philbin. Regis became a father of two nearly six years after his first child was born, when his son, Daniel, joined the family in 1967.
Following his divorce from his first wife, Regis married Joy in 1970. The couple had two children, Joanna, born in 1973, and Jenifer Joy Philbin, born in 1974.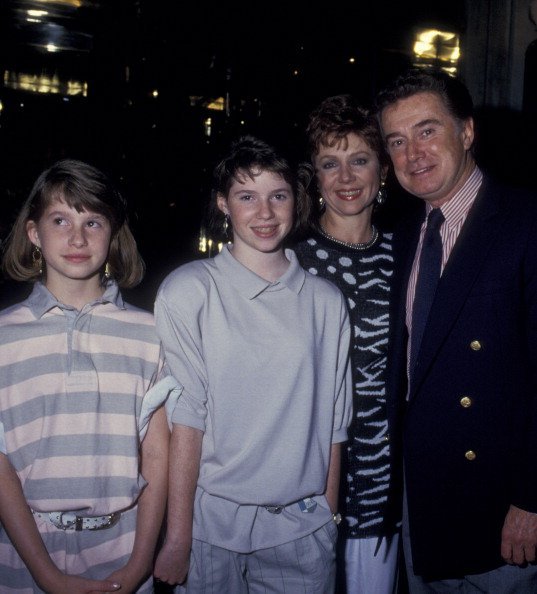 Regis Philbin, Joy Philbin, Joanna Philbin and J.J. Philbin at the premiere party for "The Monster Squad" on June 3, 1987 at the Hard Rock Cafe in New York City | Photo: Getty Images
Regis's kids each pursued different careers and seemed to find success. Although not much is known about his eldest child Amy, she is known to have picked up a career in singing.
His second daughter, Joanna, is probably the most successful of his kids. Joanna is an accomplished author whose famous works include "The Daughters Take the Stage" series, "Rules of Summer," and "Since Last Summer."
Regis's youngest daughter is an accomplished movie producer. Her most famous work is the hit series "The O.C." She is reportedly married to Producer Michael Schur and shares two children with him.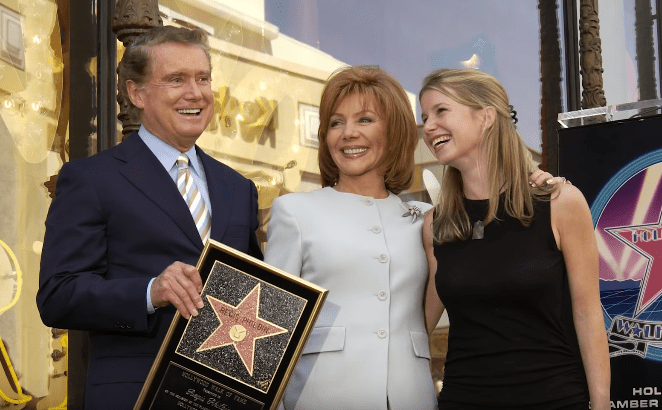 Regis Philbin, his wife Joy and daughter JJ pose for a photograph after receiving a Star on the Hollywood Walk of Fame on April 10, 2003 in Hollywood, California | Photo: YouTube/ Nicki Swift
REGIS PASSES ON
Regis passed on last year, a few days to his 89th birthday. Reports revealed that he died of natural causes. Following his death, his family released a statement mourning and celebrating his life's achievements.
Regis was a recipient of several awards throughout his life and was often recognized for his huge contributions to entertainment. He had over 16000 hours in front of a T.V. camera.
On August 25, 1931, Regis was born in the Bronx, New York, to a US Marine father and an Italian mother. In 1949, he graduated from Cardinal Hayes High School and went to Notre Dame College, where he obtained a bachelor's degree in sociology in 1953.
The broadcasting icon began his career as a page on "The Tonight Show" before being hired as a backup on "The Joey Bishop Show" in the 1950s. He was known for his charisma and strong New York accent.
He eventually relocated from New York City to Los Angeles, where he landed a self-titled local talk show. However, the show struggled to get viewers due to a lack of writers.
Regis eventually got his big break and became one of the biggest names show business has ever had despite the slow start to his career.
Please fill in your e-mail so we can share with you our top stories!