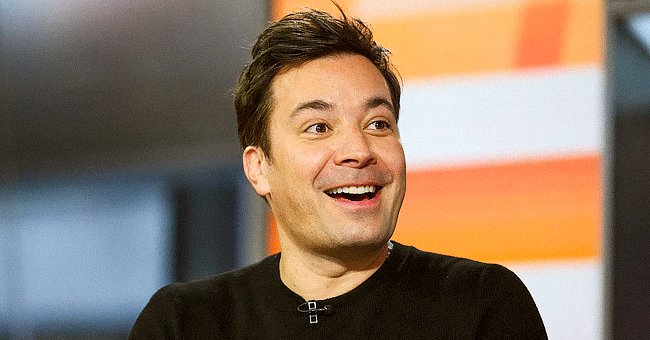 Getty images
Jimmy Fallon Marks 7 Years of 'The Tonight Show' with Sweet Photo of Daughters Frances & Winnie

Renowned host Jimmy Fallon commemorated seven years of "The Tonight Show" with a heartwarming image featuring his adorable daughters Frances and Winnie.
Jimmy Fallon's "The Tonight Show" is turning seven years, and there is no better way the renowned host plans to celebrate the milestone than with his beloved daughters, Frances, 6, and Winnie, 7.
Yesterday, Fallon took to Instagram to commemorate the big anniversary with a heartwarming photo of him and his girls. The show host was having a swell time with his daughters as they played, surrounded by elaborate balloon decorations.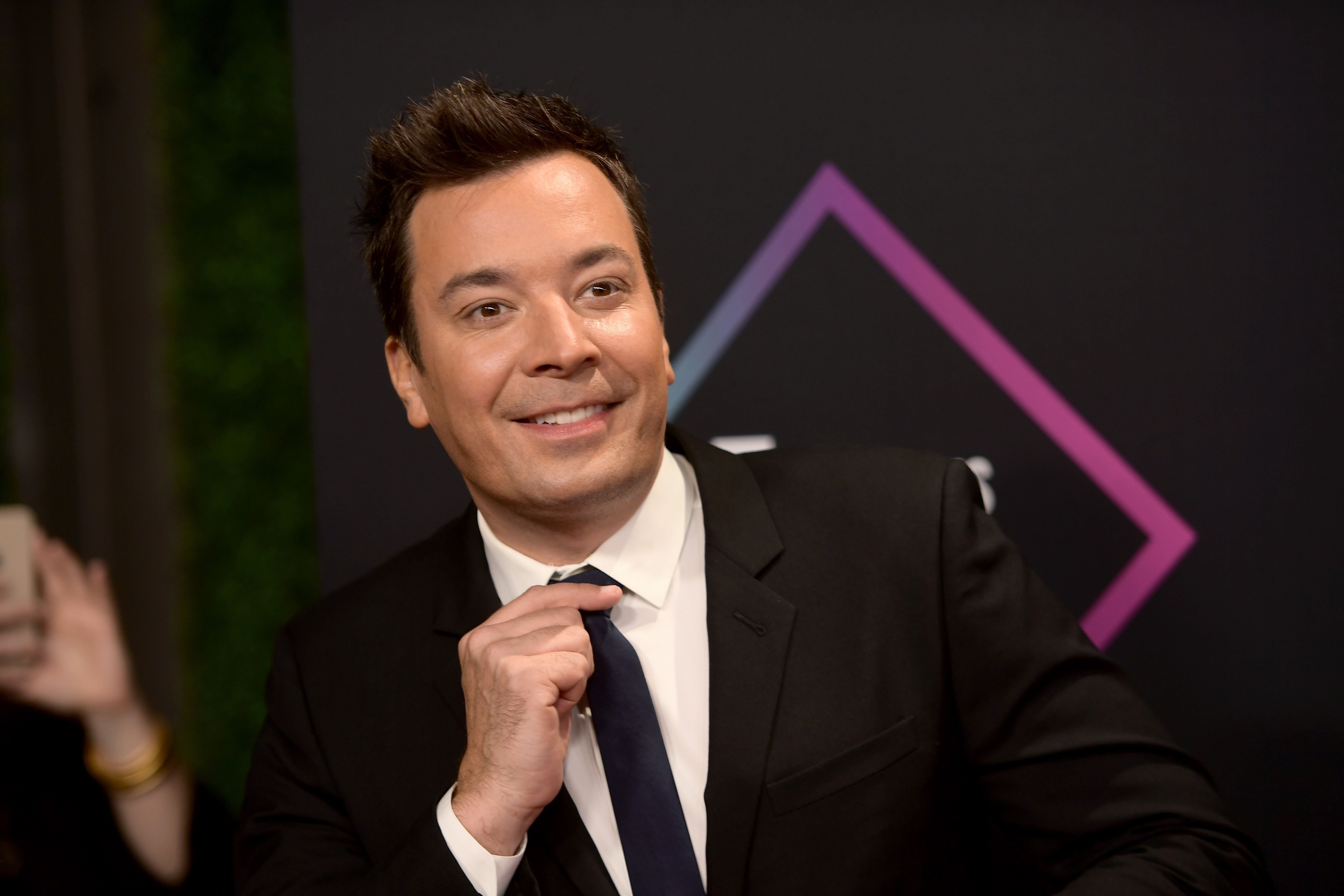 Jimmy Fallon at the People's Choice Awards 2018 at Barker Hangar on November 11, 2018 | Photo: Getty Images
The doting father was seen on the floor crawling through the maze of balloons with Winnie leading the pack while Frances was perched on her father's back playfully. In the accompanying caption, Fallon wrote:
"A lot can happen in 7 years. Thank you for having me in your living rooms and phones. Celebrating the anniversary of @Fallontonight with my favorite co-hosts!"
In 2014, the 46-year-old took over "The Tonight Show" from Jay Leno and moved the show from Los Angeles to New York. Amid the pandemic, the host was forced to film from his home in Suffolk County.
Fallon and Juvonen, a Hollywood producer, tied the knot in December 2007.
At some point, Fallon introduced the girls to the show and revealed to viewers that he had to bribe them to behave and cooperate. He also confessed that they loved Lego Incredibles on Playstation.
Sometimes the girls fill in for Fallon's regular-night house band, The Roots, and make painting logos for the show. In April, Winnie stole the spotlight from her father when she crashed his interview with Russell and Ciara Wilson.
Fallon shares his beautiful daughters with his wife, Nancy Juvonen. The girls were born via surrogacy after the couple had struggled with infertility for five years. Winnie was born in 2013, and Frances followed shortly in 2014.
The show host shared photos of his second daughter on the show and spoke about becoming a father-of-two in the space of a year. Fallon described having his girls as the most fantastic thing to happen to him.
Fallon and Juvonen, a Hollywood producer, tied the knot in December 2007. The pair first met behind the scenes of "Saturday Night Live," where Fallon was just a cast member. Juvonen followed her good pal Drew Barrymore to the show.
The lovebirds reconnected again on the set of the movie "Fever Pitch," which was when the chemistry between them intensified. After months of flirting, the duo began dating after meeting up in London, and it's been forever ever since.
Please fill in your e-mail so we can share with you our top stories!