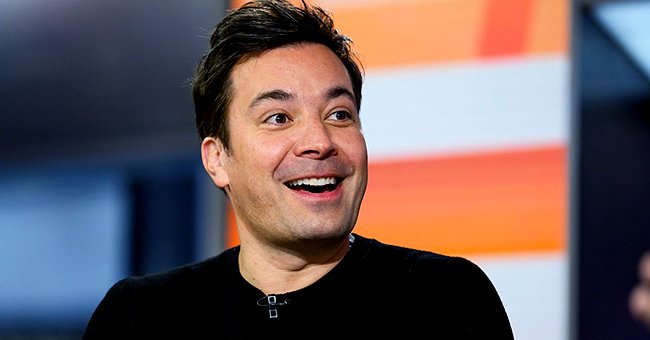 Getty Images
Jimmy Fallon Looks Unrecognizable in This Rare Photo of Himself as a Teenager — See the TBT Pic

"The Tonight Show" host Jimmy Fallon took to social media to add an entry to the popular throwback Thursday trend and shared a picture of himself that shows which things have changed and which haven't.
46-year-old comedian, actor, and TV show host Jimmy Fallon just shared one of the greatest celebrity throwbacks on social media this week, and he used it to comment on how little he has changed since his teenage years.
On January 28, 2021, Fallon took to his Instagram feed to follow the "throwback Thursday" tradition on the site, and he did so by posting a snapshot of himself at age 15. It is hard to believe that that young man grew to be the famous TV host.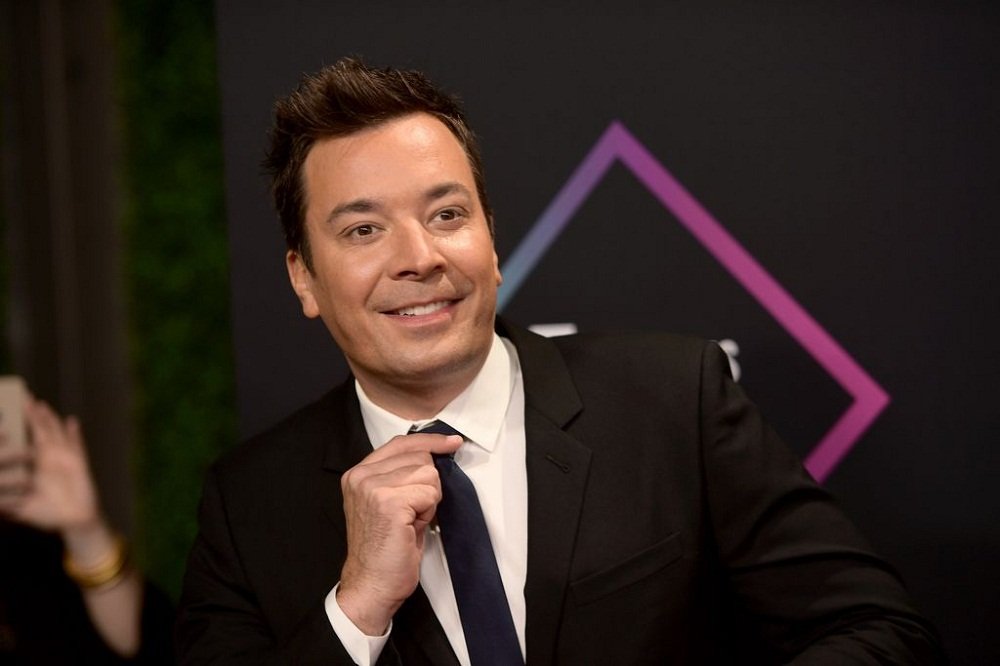 Jimmy Fallon attending the People's Choice Awards in Santa Monica, California, in November 2018. | Image: Getty Images.
VOCATION FOR ENTERTAINING
In the image, a young Fallon already showed an interest in entertainment, holding a microphone as he looks at and smiles at the camera. He is standing between a man that's partially out of the frame and a jukebox. He captioned the post:
"When I was 15, my best friends were stand up, a jukebox... and apparently a pizza delivery guy. Not much has changed. #TBT"
ATTENTION TO THE MULLET
While Fallon listed the things in the photo that hadn't changed, there was certainly something different in his look that he didn't bother to mention, but fans and even fellow celebrities made sure to point it out. Yes. We are talking about his mullet.
As the picture proves, Fallon, like millions of other teenagers of his generation, embraced the iconic hairstyle back in the day, and while he didn't say anything about it, it was inevitable that his hair caught much of the attention.
"Watch What Happens Live!" host Andy Cohen was the first celebrity to address the elephant in the room, reminding Fallon that he failed to mention his hair in the caption. "And… a mullet???" Cohen commented.
"Scandal" star Kerry Washington was another one that had fun commenting about Fallon's vintage fashion statement, writing, "Hair goals." "13 Going on 30" star Jennifer Garner also joined the fun, simply writing, "Bless."
EXPRESSING HIS GRATITUDE
It takes a lot of confidence and courage for a celebrity to share an awkward image of their teenage years and wearing out-of-date styles, but Fallon's fellow celebrities go easy on him because they know he is a goodhearted man.
A few days before this throwback, Fallon starred in a heartwarming moment on his show, when he went out of his way to thank MSNBC's Steve Kornacki for his coverage of the presidential election and the transition of power.
With the cameras following him, Fallon walked into Kornacki's office, which was in a very chaotic state after a rocky election season, and deep-cleaned it for him, so he could feel welcome and valued after his return.
True to his signature sense of humor, Fallon couldn't leave without making one last joke on Kornacki's behalf, and he wrote him a note telling him that he thought 2020 couldn't get any messier until he saw Kornacki's office.
Please fill in your e-mail so we can share with you our top stories!