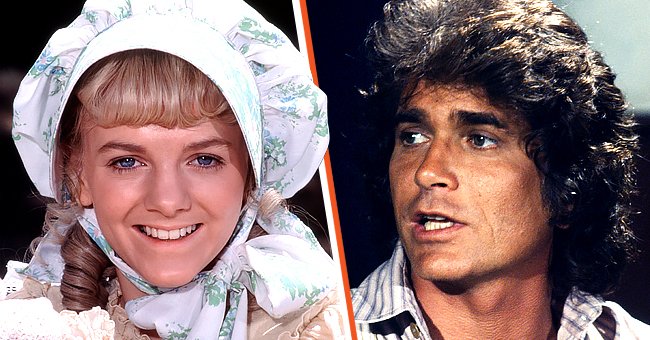 Getty Images
Daily Mail: Alison Arngrim Says Michael Landon Was Not like Prairie Pa but 'Dangerous to Know'

"Little House on the Prairie" star Alison Arngrim made headlines with a stunning revelation. According to her, fellow star Michael Landon was the opposite of his screen character and was "Dangerous to Know."
Alison Arngrim has blessed Hollywood with a lot of great movies. Many fans know her well as Nellie Oleson, her character on the NBC television series "Little House on the Prairie," which aired from 1974 to 1981.
The now 59-year-old actress originally auditioned as Laura Ingalls. When she didn't get the role, she auditioned for Mary Ingalls, which also went to someone else. She was later cast as Nellie, a role she played so well she established the cultural reference for spoiled "bad girl" in the 1970s.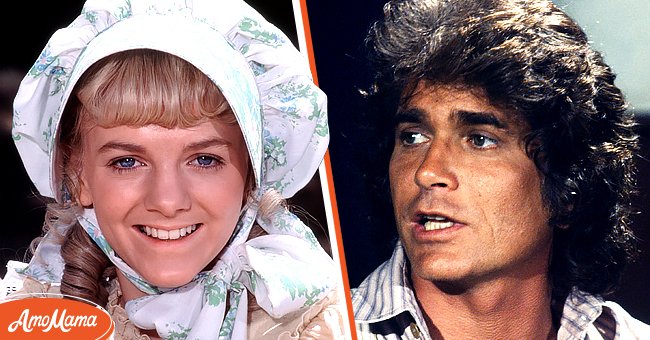 Alison Arngrim as Nellie on "Little House on the Priarie" [left] Michael Landon on "Little House on the Prairie" [right]. | Photo: Getty Images
Arngrim remains one of Hollywood's icons who started as a child star and maintained a successful career after so many years. She sure became a fan favorite since the '70s, and decades after the NBC series ended, Arngrim shared shocking details about her experience on the show.
ARNGRIM'S EXPERIENCES AS NELLIE
Years after "Little House On The Prairie" aired for seven seasons, reports showed that the cast still got emails from the hit family drama fans. But fans were not the only ones who benefited from the film's storyline; Arngrim is always grateful she got to play Nellie.
In her book "Confessions Of A Prairie [Expletive]: How I Survived Nellie Oleson And Learned To Love Being Hated," the actress revealed that she was sexually abused as a child, and acting Nellie helped her heal.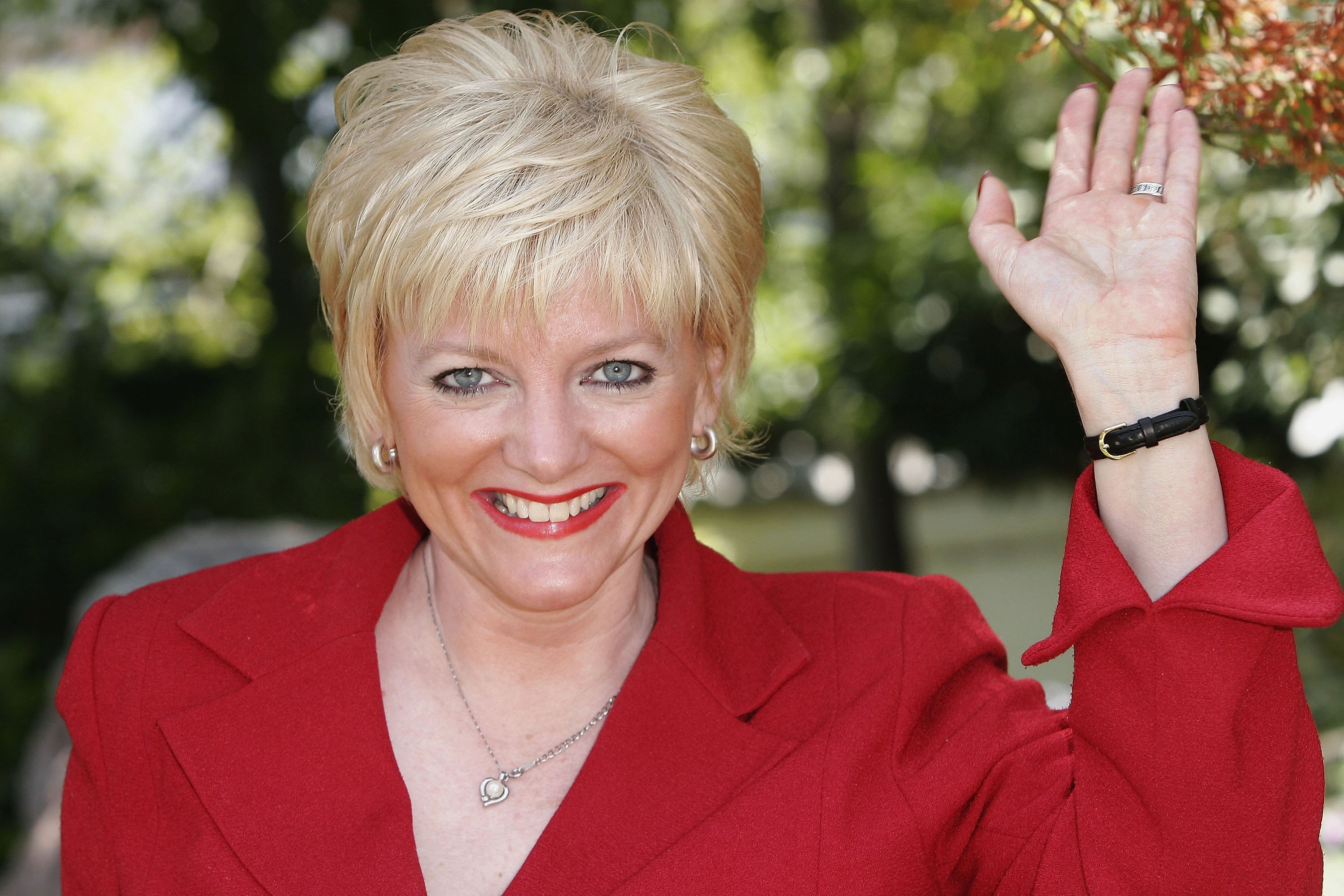 Alison Arngrim at a photocall for "Little House on the Prairie" during the 46th annual Monte Carlo Television Festival on June 27, 2006 | Photo: Getty Images
A relative abused Arngrim as a 6-year-old, and the experience made her a shy and withdrawn child. But all these changed when she became the scheming 11-year-old Nellie.
Arngrim, who suffered the trauma of being abused in silence, suddenly intimidated people because of her on-screen character. The actress and author is grateful Nellie didn't ruin her life, and she once stated:
"When you're sexually abused, you have a lot of anger. [...] So to have an outlet where one could express this anger outwardly and openly was a fantastic opportunity."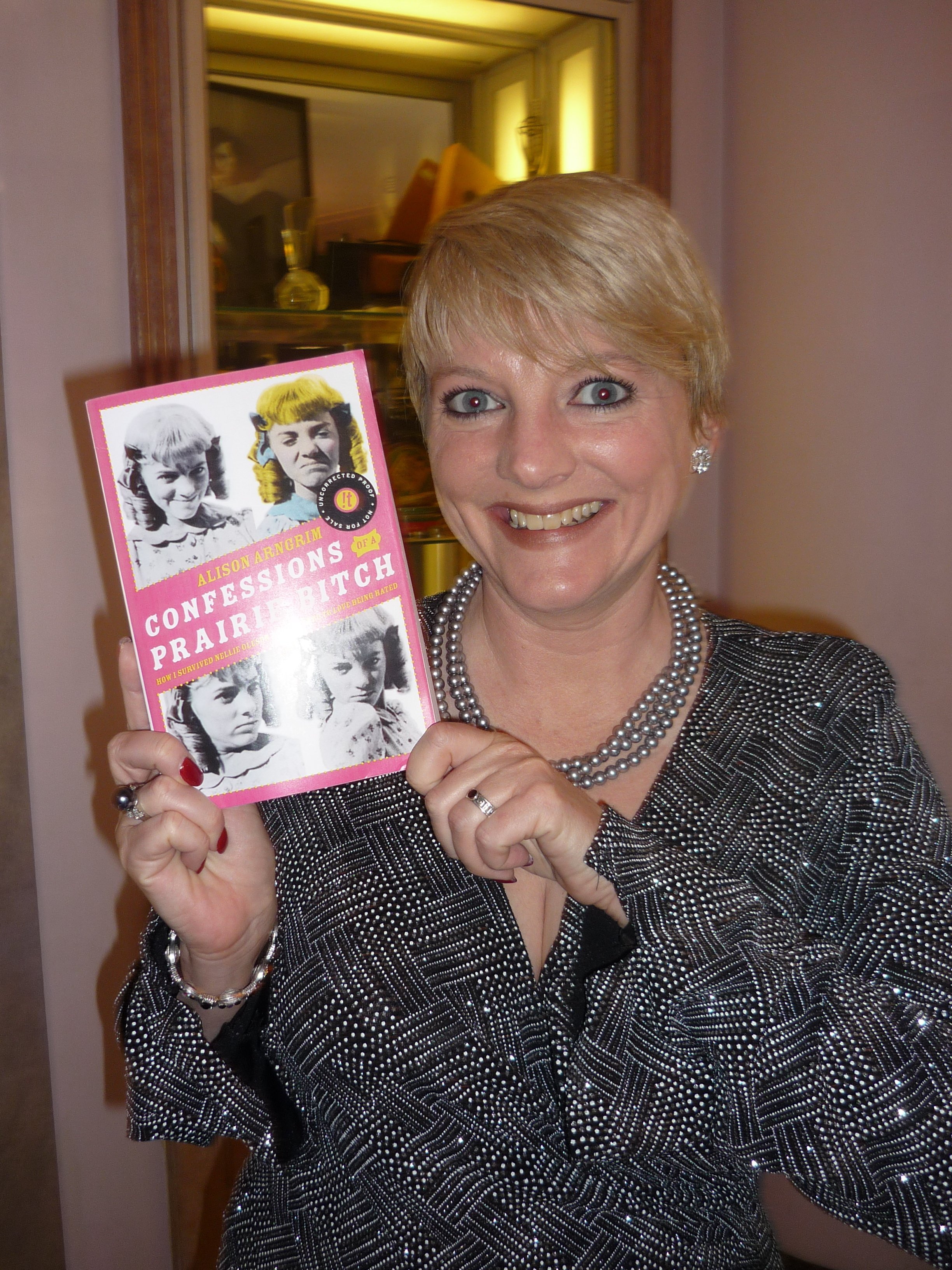 Alison Arngrim at the Hollywood Museum's reception for Jeran Design's graffiti gown at the Hollywood History Museum on May 6, 2010 | Photo: Getty Images
However, the good memories "Little House On The Prairie" carried weren't all the actress had to share. Speaking about the behind-the-scenes tales of the hit series Arngrim had more shocking information about some cast members.
Her experiences on the show weren't all blissful, and it turned out Michael Landon wasn't the lovely dad he portrayed on television. According to Arngrim, Landon was strict with his rules and had a sense of humor that "really shocked people."
He also had a disrespectful habit of showing up on set without his underwear. Landon was an American actor and filmmaker. He starred as Charles Ingalls in "Little House on the Prairie."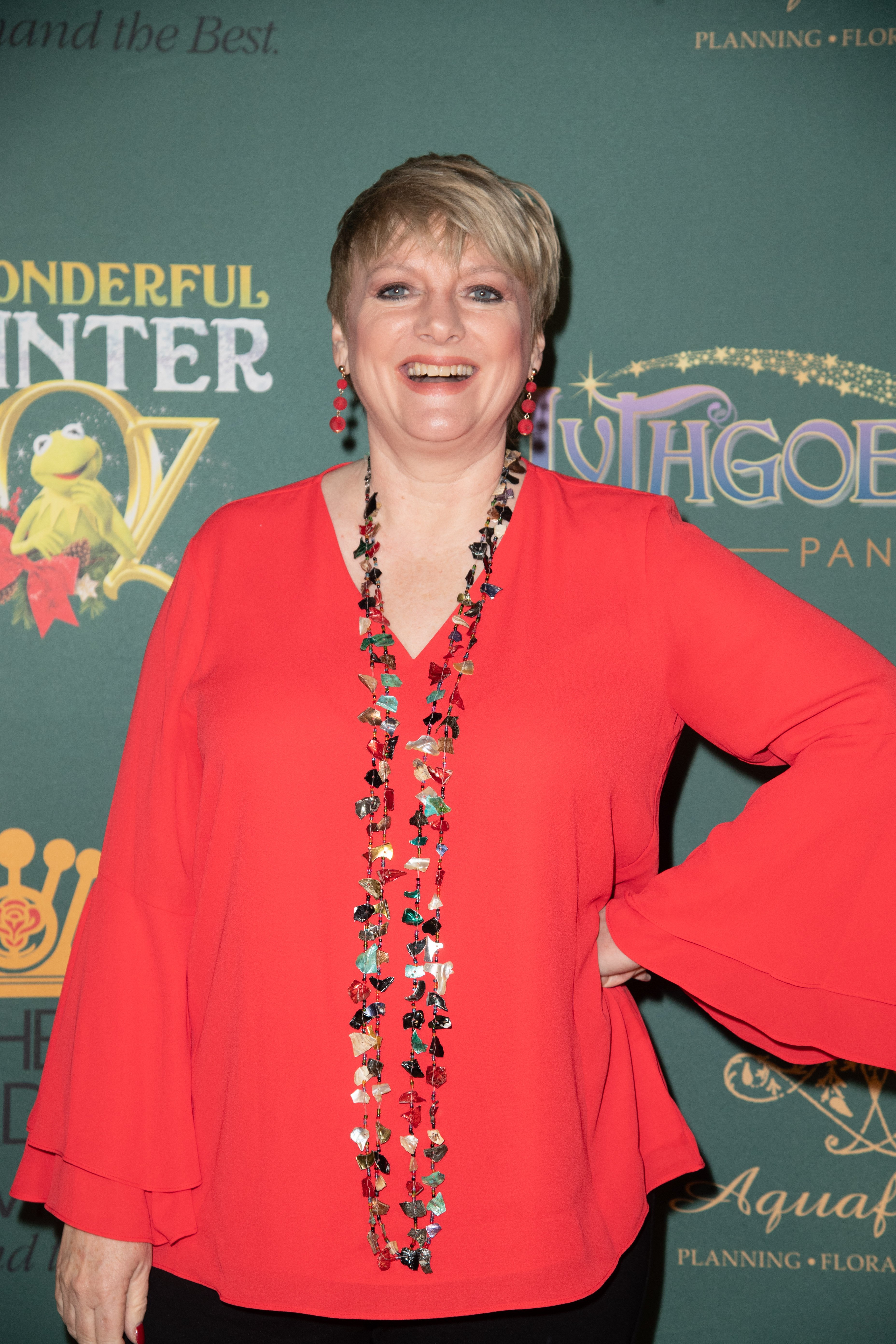 Alison Arngrim at "The Wonderful Winter Of Oz" Opening Night at Pasadena Civic Auditorium in Pasadena, California | Photo: Getty Images
WAS LANDON THE PERFECT FAMILY GUY?
In a recent interview, Arngrim, 59, opened up about Landon's attitude towards other cast members. Although the Prairie lead man may have appeared as the perfect family man on TV, Arngrim said:
"People think of him as this wholesome farmer, but he was more mad, bad, and dangerous to know. He drank, smoked, and did tell terrible jokes."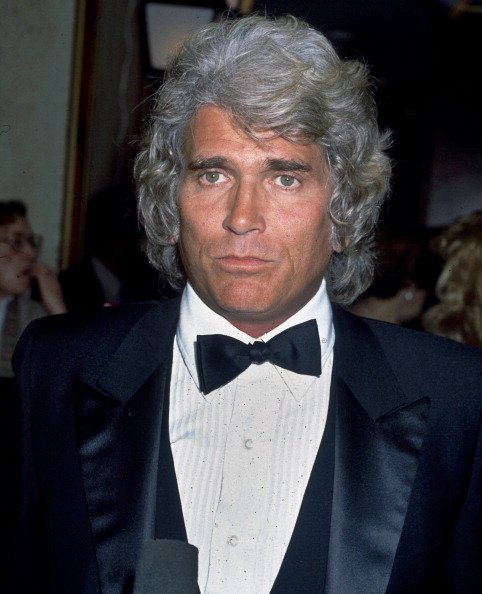 Michael Landon in Hollywood, California, circa 1990 | Source: Getty Images
Some cast members have also had different unflattering stories to tell about the late actor. Actress Karen Grassle, who starred as Caroline "Ma" Ingalls on the '70s drama, revealed how Michael Landon, who portrayed her on-screen husband, always boasted about his masculinity on set.
Grassle's memoir unveiled never-before-known details about "Little House on The Prairie," and her time with Landon is one thing fans were always curious about. Grassle alleged that her on-screen husband Landon constantly talked about his sex life and the benefits of "bee pollen" for the older male.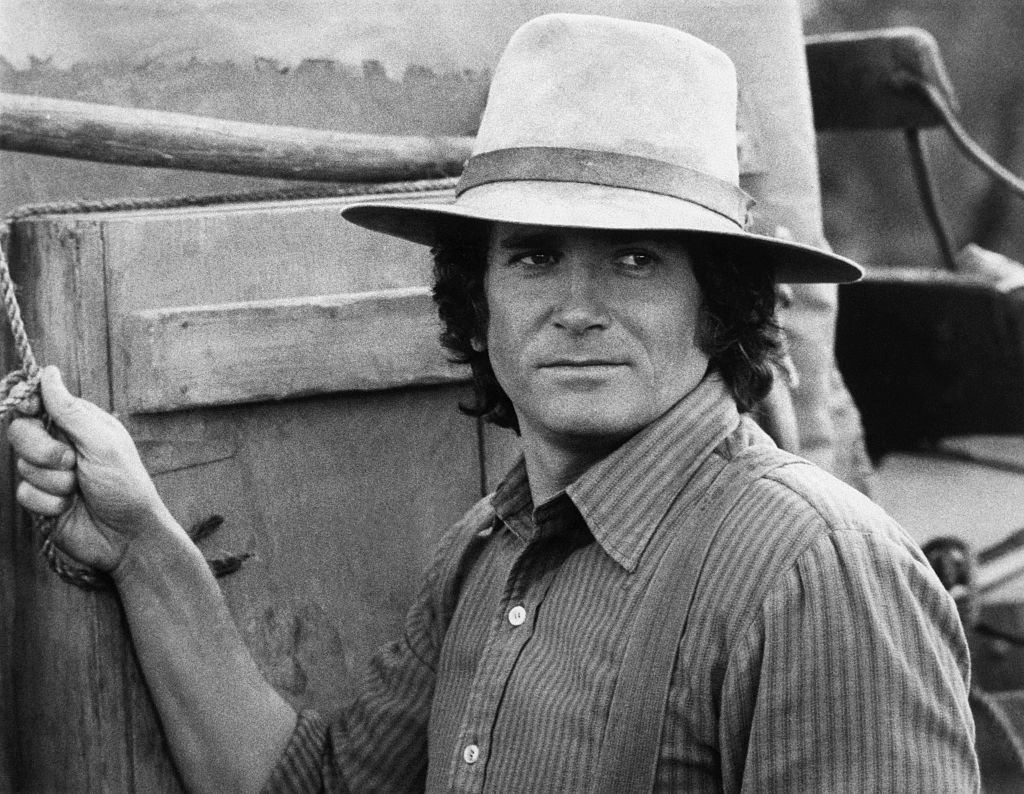 Michael Landon as Charles Ingalls in the TV series "Little House on the Prairie" on March 26, 1974. | Photo: Getty Images
It was eventually discovered that the "Us" actor was having an affair with Cindy Clerico, who worked as a stand-in for Landon's costar Melissa Francis. The then 18-year-old Clerico was more than 20 years Landon's junior.
Grassle wasn't impressed with the actor's behavior. Some of the hit NBC drama's stars confirmed that Landon and Clerico's affair, coupled with the fact that he and Grassle had a feud due to her low salary, made the now 79-year-old actress more furious.
GRASSLE AND LANDON'S FEUD
Grassle and her husband on "Little House on the Prairie" were no loving couple off the set, and the actress has made that clear in a series of accusations.
In the 79-year-old actress's book "Bright Lights, Prairie Dust: Reflections on Life, Loss, and Love from Little House's Ma," she had a lot to say about Landon.
Grassle, who also acted alongside Landon in "Bless All The Dear Children," made it clear the actor body shamed, made insensitive jokes, and refused to pay a fair wage.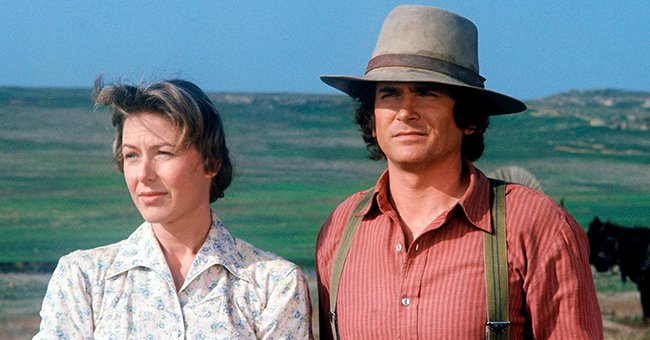 Picture of Karen Grassle as Caroline Quiner Holbrook Ingalls, Michael Landon as Charles Philip Ingalls on the Pilot episode of TV show "LITTLE HOUSE ON THE PRAIRIE", which aired on March 30, 1974 | Photo: Getty Images
Although Grassle said Landon carried the show's weight on his shoulders, she didn't believe it was an excuse for his attitude.
The movie stars' disagreements began when Grassle requested a raise in her income for the second season. Landon turned down her request and reportedly said she wasn't as famous as she believed.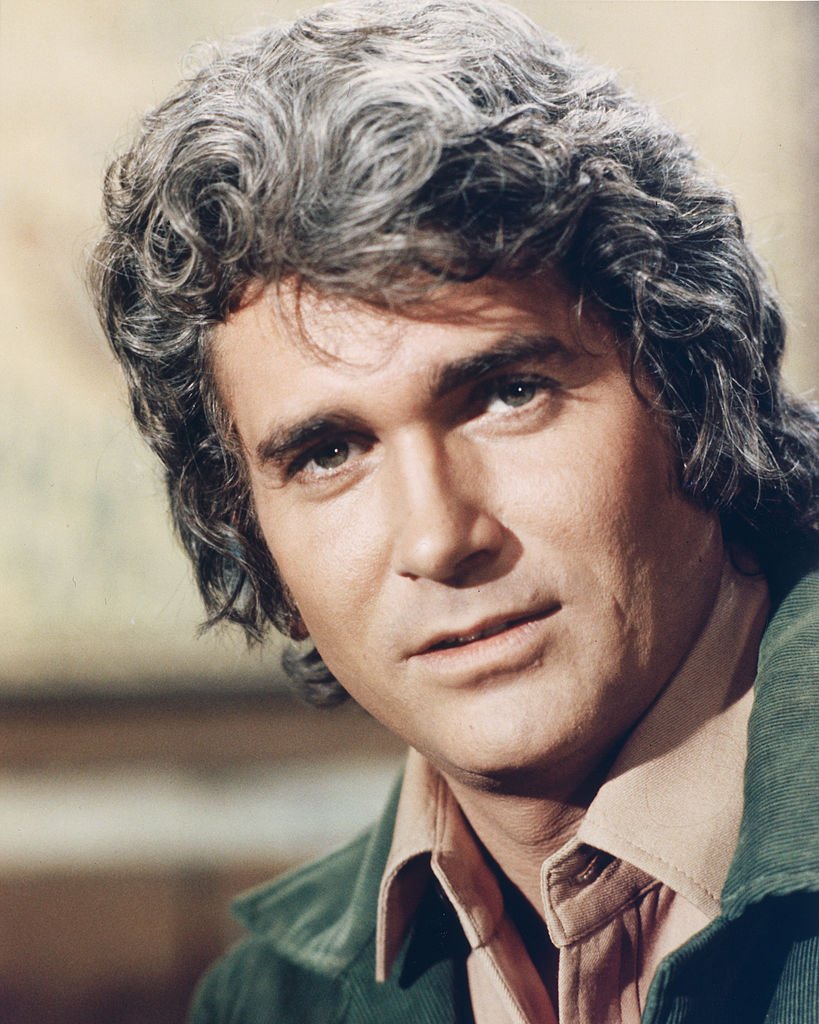 Michael Landon in a publicity portrait for the US television series, 'Bonanza', USA, circa 1970. | Photo: Getty Images
The actress also opened up about how Landon started reducing her scenes and leaving her out of the storyline. He mocked her body, made jokes about her facial expressions to the crew, and she couldn't even call him out.
However, Grassle and Landon's feud isn't all her book was about, as it also talked about the actress's struggles with alcohol addiction and the effects it had on her and her "Prairie" costars and her career.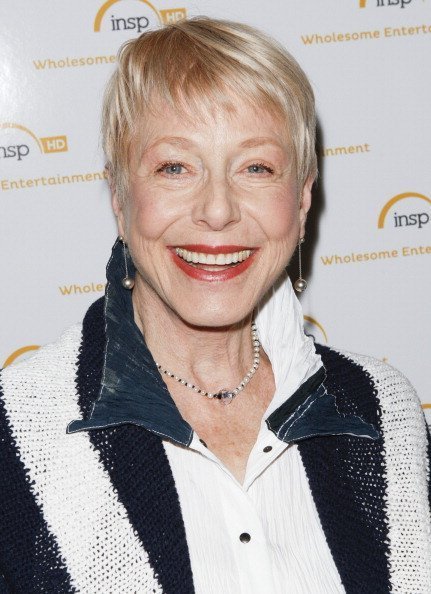 Actress Karen Grassle attends the Cable Show in California in 2014 | Photo: Getty Images
Speaking of her memoir during an interview, Grassle, a.k.a. "Ma," said she decided to solve her drinking problems in 1977 after two incidents, one of which involved drinking at work. The actress had organized a luncheon for her costars on set and had a glass of wine.
However, one glass was enough to get Grassle's mind off work. "Prairie" costar Arngrim who had described Grassle's memoir as "fair," confirmed Grassle's alcoholism prevented her and Landon from resolving their problems before he died.
Please fill in your e-mail so we can share with you our top stories!