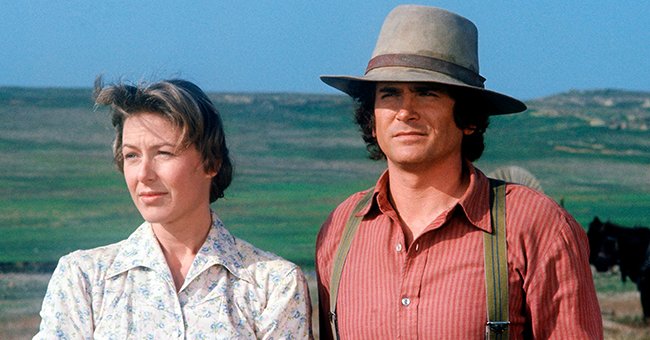 Getty Images
Karen Grassle Didn't Get along with TV Husband Michael Landon Who Mocked Her
Karen Grassle graced the screen as a pioneer mom, starring in the hit series "Little House on the Prairie," but she struggled to get along with co-star Michael Landon behind the scenes.
During the height of her career, Karen Grassle appeared to many as the ideal mother figure, as she effortlessly played Ma Ingalls, the loving and strong Prairie matriarch on the NBC blockbuster drama "Little House; on the Prairie."
The role made her a household name, and it soon became difficult to associate her with anything else. The 79-year-old has fond memories of her time on the show, which was arguably the best time of her career.
"Little House on the Prairie" aired from 1974 to 1982 and was largely based on the hit autobiographical series by author Laura Ingalls Wilder. The show tells the story of the Ingalls family who lived on a farm near Walnut Grove, Minnesota, in the 1870s through 1890s.
Despite the success she found from the show, Grassle found it difficult to relate with director and producer, Michael Landon who doubled as her onscreen husband, Charles Ingalls.
Both stars appeared as the perfect couple during their time as the beloved Pa and Ma of the "Little House on the Prairie," but away from the camera, they struggled to get along.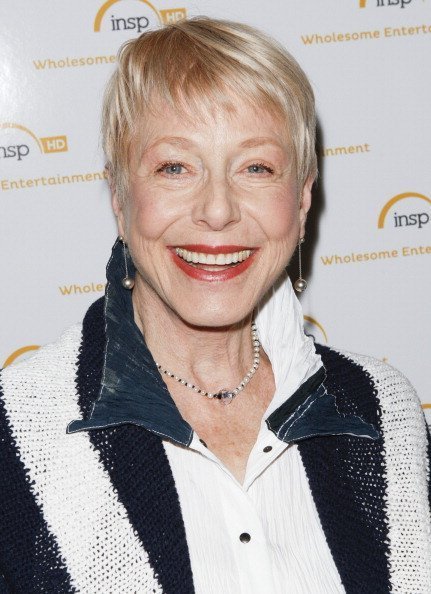 Actress Karen Grassle attends the Cable Show in California in 2014 | Photo: Getty Images.
GRASSLE AND LANDON'S FEUD
More than four decades after the ninth season of the hit show ended, Grassle maintains with real clarity why she found it difficult to relate with Landon despite their seeming chemistry onscreen.
She once remarked that Landon was cruel and emotionally insensitive. In her upcoming memoir, Grassle explained that Landon shared silly jokes about her looks with other crew members and claimed she should not be paid more than the child stars on the series.
"Little House on the Prairie" was widely perceived as a saint-like series due to its near-perfect depiction of its characters, making Grassle's revelation of life behind the scenes a difficult pill to swallow.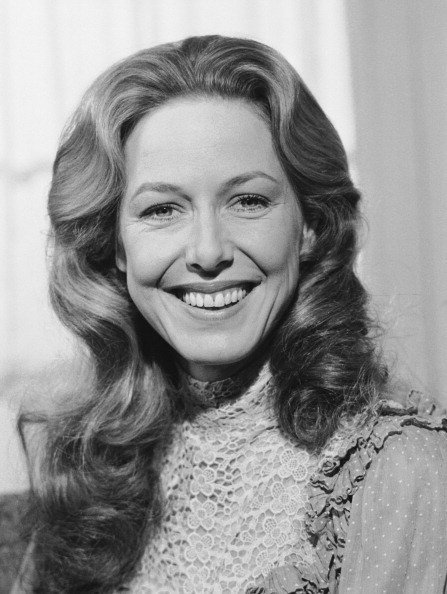 Karen Grassle as Caroline Ingalls in "Little House of the Prairie" in 1979 | Photo: Getty Images.
Although the show dealt with serious topics like alcoholism, poverty, racism, addiction, cancer, and even rape, it was considered acceptable as a family bonding movie, showing its popularity.
Although they were a feuding pair, Grassle admitted that Landon was a remarkable talent but was sometimes controlling and difficult to handle. The late actor bore the responsibility of the series on his shoulders, and sometimes, it proved to be too much of a task.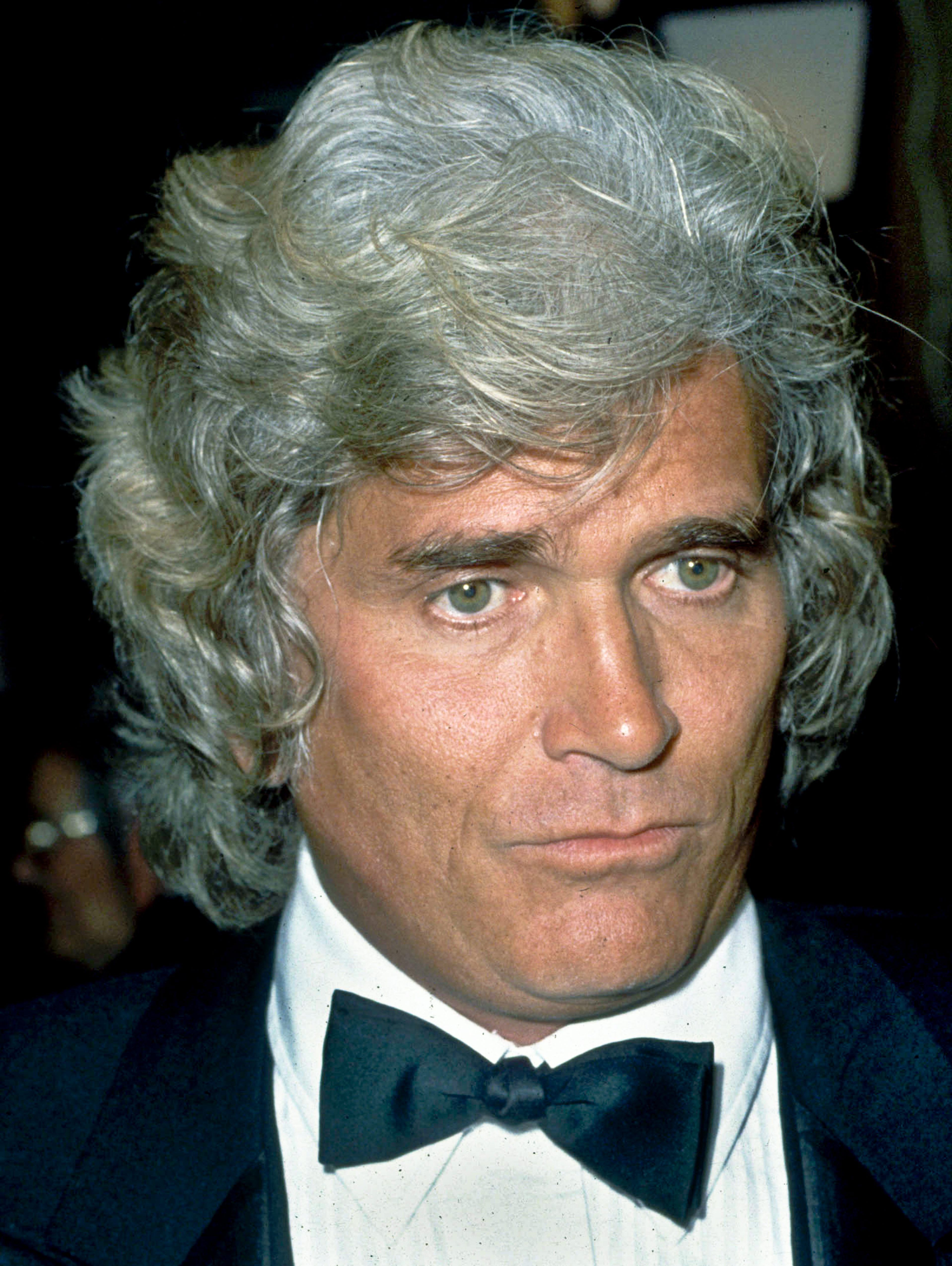 Michael Landon in Hollywood, California, circa 1990 | Photo: Getty Images
For Grassle, Landon's obvious talent and achievements were no excuse for his wrongdoings towards her. Their feud began after Grassle felt grossly underpaid at the height of her career.
She was earning $2000 to $4000 per week, and with her star status and the success of the series, she felt she deserved more and requested a raise in the second season of the show.
Landon surprisingly refused her request, telling her she was not as popular as she thought she was. Grassle felt insulted by her co-star's response and claimed she only wanted a fair wage.
In response to her request, Landon allegedly began cutting down Grassle's roles and left her out of the storyline. At the time, she felt too weak to call out his behavior as it was almost customary for female stars to take a back seat in the '70s.
According to Grassle, it never occurred to her to react to the put-downs she experienced, but instead, she kept things professional, hoping to get the wage she deserved.
DEMEANING TOWARDS WOMEN
While she could tolerate being kicked to the side, Grassle found it difficult to cope with Landon's sexist comments about women and how he saw them in a demeaning light.
Her soon-to-be-released book details not only her relationship with Landon but failed romantic relationships, which included three marriages.
The actor would make jokes at the expense of women, suggesting they had a certain smell after sex. He would also use vulgar terms while on set, which Grassle felt was unprofessional and inappropriate.
Several of Landon's co-stars and colleagues have been kind to him throughout the years, but Grassle isn't the first to criticize him. In her new book, "The Way I See It: A Look Back at My Life on Little House," Melissa Sue Anderson, who played Mary Ingalls, expressed her thoughts about the actor.
She described Landon as a good father with a questionable work ethic. According to Anderson, the late actor was controlling and could be mean to his co-stars by making insensitive remarks and singling them out for criticism.
LIFE AFTER THE SHOW
While on the hit '70s shows, Grassle and other co-stars got along. Melissa Gilbert, who played her onscreen daughter Laura Ingalls noted that the famous tv matriarch was different from many stars of that time and knew how to relate with her co-stars.
Grassle and Landon said their goodbyes to "Little House on the Prairie" in 1982, and they did it in style. The showrunners initially intended to keep the show running without the parents, focusing exclusively on the children. The series, however, came to an end, but Grassle's career did not.
Although she complained of being typecast, Grassle found more roles and temporarily returned to the theatre, where she found success early in her career. In 2009, she became the face of "Premier Bathrooms." Grassle remains an active figure in the entertainment industry.
GRASSLE'S LIFE WAS A NIGHTMARE
On-screen, she was a saint, but away from viewers, Grassle battled addiction and self-hate. Her soon-to-be-released book details not only her relationship with Landon but failed romantic relationships, which included three marriages.
Like her dad, Grassle was an alcoholic. Her addiction began in her college days when she was prone to self-harm and constantly battled anxiety. Grassle spent a bulk of her acting fortune drinking in bars.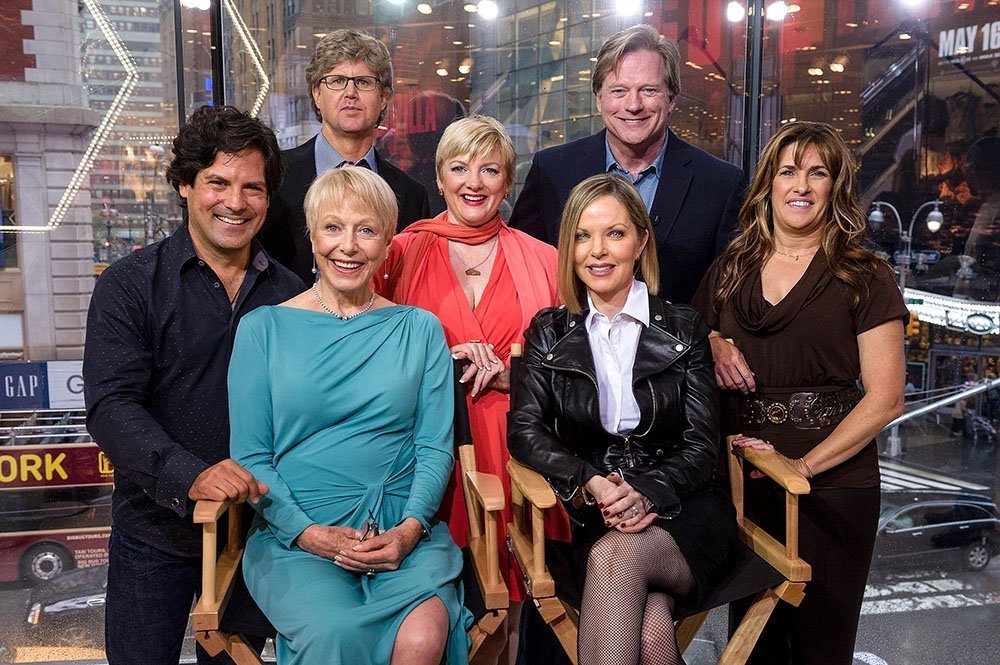 Actress Karel Grassle in a 2014 visit to "Exit" in New York City, with cast mate Melissa Sue Anderson | Photo: Getty Images.
These days, Grassle is heavily involved in reproductive activism, having had her fair share of termination in her younger years. Her new book will hopefully remind the younger generation why she is America's favorite mom.
Please fill in your e-mail so we can share with you our top stories!