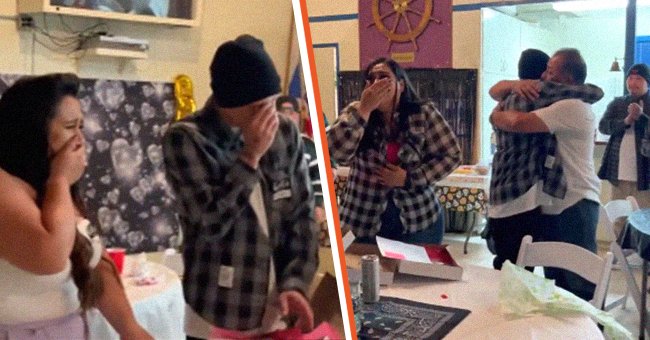 instagram.com/izzymizzyy
Stepfather Surprises Three Stepchildren with Adoption after Caring for Them for 18 Years
The term "blood is thicker than water" was challenged by one stepfather's deep love for his stepchildren, which led him to ask if he could adopt them. However, would they react well to this proposal?
As she expressed, Isabel and her two siblings haven't always had a healthy relationship with their biological father, who had not been present in their lives for almost two decades.
Instead, their stepdad stepped up to the plate. He looked after them and was there for them in a way that, blood-related or not, a father should do.
A SHOCKING REVELATION
Taking to Instagram, Isabel, an adult now, and her brother and sister, also fully grown, shared an emotional clip of herself and her siblings receiving a surprise from their stepdad.
The three all opened their presents simultaneously, each pulling a piece of paper out of the wrapping. Taking in what the gift was, they all burst into tears and went over to hug their stepfather, who was crying too.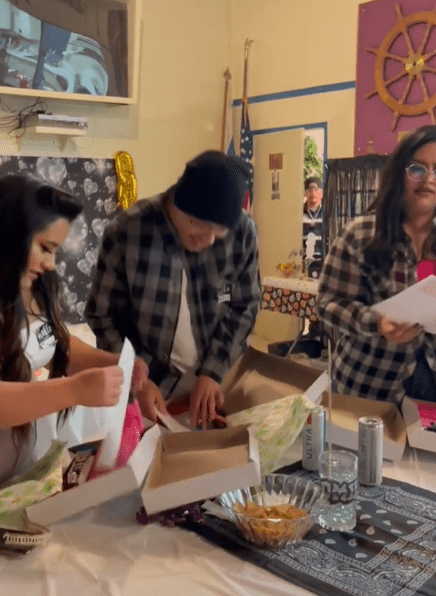 Isabel and her two siblings opening their presents. │Source: instagram.com/izzymizzyy
NOT OF THE FLESH, BUT OF THE HEART
It turns out that the stepdad was asking his three stepchildren if he could adopt them. Taking to the description in her post, Isabel penned:
"Our family is defined by love, not blood. 🤍"
The three siblings hugging their stepdad. │Source: instagram.com/izzymizzyy
The Instagrammer also thanked her presumably now-legal dad for the fantastic gift, expressing that he has always been a father to them.
You May Also Like: Day Care Owner Adopts Her 8-Year-Old Student in Touching Halloween-Themed Ceremony
WEEPING TOGETHER
The comment section was crying along with these relatives, a stream of tearful face emojis blasting through. One individual, Chris Rodgers, wrote:
"It's a good thing I'm in the shower so no one can see these tears."
Many congratulated them, with some remarking on how beautiful the moment was. The post went viral, accumulating just under 100,000 likes.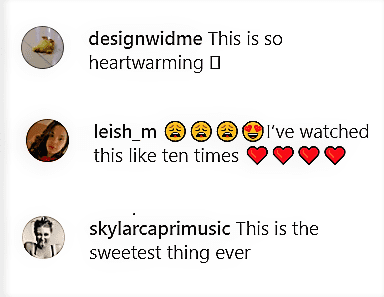 Individuals commenting on an Instagram post by Isabel. │Source: instagram.com/izzymizzyy
ONE LAST GIFT
It's touching when a stepfather asks his stepkids to be his legal children. However, when the tables are turned, many can agree that we may bawl at the sight of such an incredible gesture.
Alfredo Sanchez became a stepdad for multiple children whose biological father was absent. On Father's Day 2019, he received numerous gifts from them. However, Sanchez couldn't imagine the last present he was about to receive.
You May Also Like: Single Nurse Adopts Mistreated Boy after He Was Brought Back to Life in Her Hospital: 'He's My Hero'
OHANA MEANS FAMILY
Opening the box, he noticed papers with all the children asking him to adopt them. Once again, the tears ran as he tried to hold back his emotions.
Both of these stories prove that blood does not define who our real loved ones are. Instead, those who are genuinely there for us and love us characterize what it means to be a part of a true tribe.
Please fill in your e-mail so we can share with you our top stories!