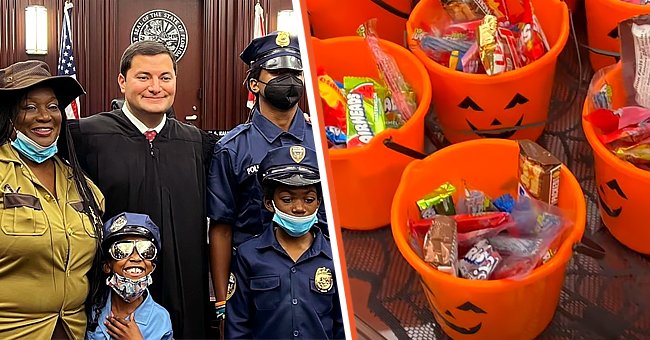 youtube.com/GMA | facebook.com/fssjax
Day Care Owner Adopts Her 8-Year-Old Student in Touching Halloween-Themed Ceremony

The holidays are going to be more exciting for 15 children this year after being adopted in a Halloween-themed ceremony.
Growing up with no parents and no family can sometimes seriously impact children, but when foster and adoptive parents step up, everything ends well.
Fortunately, several parents brought smiles to 15 children in Florida after adopting them in a special Halloween-themed ceremony. Finally, they found their forever family.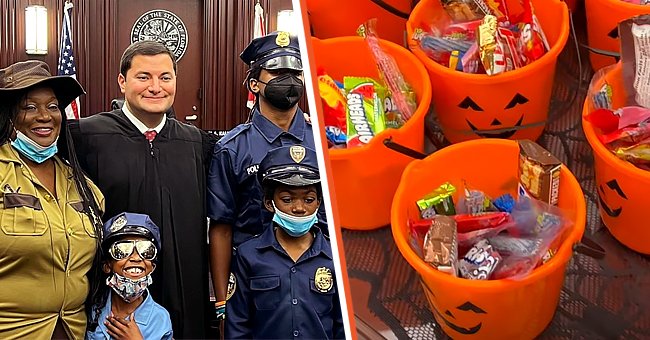 Shyla Sheppard smiling after being adopted by Angie Sheppard. | Source: youtube.com/GMA and facebook.com/fssjax
ADOPTING ISABELLA
Among the kids adopted that day was little Isabela, who was once under the foster family's care. However, her babysitter fell in love with the toddler and decided to adopt her instead.
Isabela's adoptive mom is over the moon that the sweet girl will get the chance to grow up in a stable and loving home with a new big brother. She said:
"We're excited that she's part of our family now. We get to keep her."
SHYLA'S FOREVER HOME
Another adopted child, Shyla Sheppard, looked happy in a bailiff costume and got to bang the gavel after each adoption was announced.
Isiah Littles found a loving family in Christopher and Pierre Littles, who have fostered nearly 20 children.
Angie Sheppard, a daycare owner, was the kind woman who decided to adopt Shyla after the kid attended her daycare center two years ago.
According to Angie, the sweet eight-year-old asked her to be her mom two years ago. Once Shayla was up for adoption, Angie did not hesitate to make things happen. She shared:
"When she came to daycare again, I said, 'Do you still want me to be your mom?.' and she said, 'Yes,' and we started the process."
It turned out that everything fell right into place for Shayla, who can grow up having someone to call "mom."
ADOPTING ISIAH
Another adorable two-year-old was among those adopted in the "Home for Halloween" ceremony. Isiah Littles found a loving family in Christopher and Pierre Littles, who have fostered nearly 20 children.
Christopher shared the importance of finding homes for kids where they will be loved and cared for by adults. Barry Farmer, an adoptive father, also had the same thoughts.
Farmer raises awareness on becoming a foster and adoptive parent, teaching adults that caring for kids is not as simple. Most likely, these children were abandoned and need special attention and focus on healing.
Please fill in your e-mail so we can share with you our top stories!