Getty images
Lee Majors Has 'Heart of Gold' & Helped Wife Overcome Life Tragedies: 'It Was a Nightmare'
The "Six Million Dollar Man" Star Lee Majors is well known for his roles in hit films throughout a career spanning over five decades. Away from his on-screen career, he is a supportive husband to the beautiful Faith Majors.
Born Harvey Lee III in April of 1939, in Wyandotte, Michigan, Lee Majors' life was riddled with tragedy long before he was born. His father lost his life in a steel mill accident.
As if to add salt to injury, Majors suffered another tragedy when he was barely two years old. His mother was hit by a drunk driver on her way to work, leaving Majors orphaned at 18 months.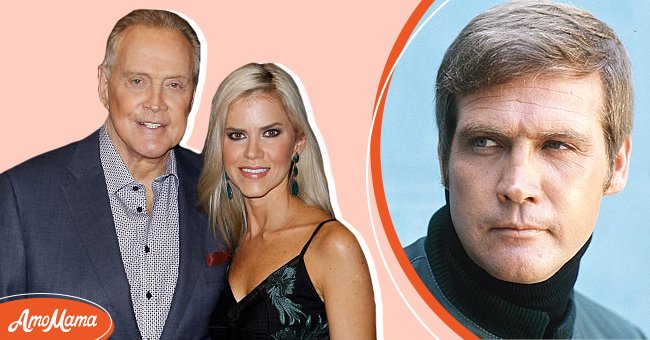 Left: Lee Majors and Faith Majors attend The Paley Center on September 14, 2016 in Beverly Hills, California. Right: Lee Majors on "Six Million Dollar Man" August 1973. | Source: Getty Images
MAJORS' EARLY LIFE
For years, Majors grew up under the guardianship of his aunt and uncle, never once knowing the true identity of his roots. Majors only discovered his parents' demise through a newspaper clipping when he was a teenager.
Contrary to what one would expect of a teenager that just found out the tragedy surrounding his parents' deaths, Majors made a resolve to make his guardians proud. He said:
"I made up my mind right then that my stepparents would never regret having adopted me. I set out to prove myself."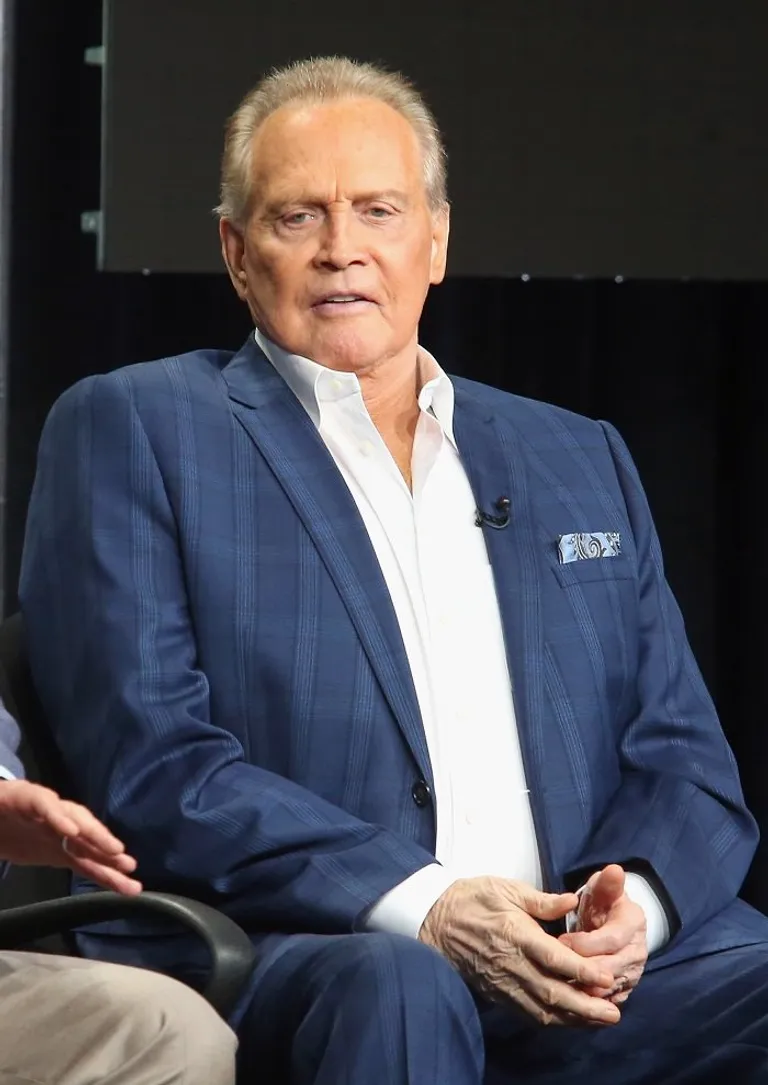 Lee Majors speaks onstage during the 'Ash vs. Evil Dead' panel discussion at the Starz portion of the 2016 Television Critics Association Summer Tour at The Beverly Hilton Hotel on August 1, 2016 in Beverly Hills, California | Photo: Getty Images
A gifted athlete, Majors, won a football scholarship to Indiana University, then transferred to Eastern Kentucky State College (now Eastern Kentucky University). But his dream of becoming a professional footballer was cut short when he suffered a back injury.
For a while, he remained paralyzed, but once he recovered, he decided that sports were not his cup of tea and began showing an interest in acting. Meanwhile, "The Virginian" actor had married Kathy Robinson, and the two had welcomed a son named Lee in 1962.
That same year, Majors graduated with a degree in Physical Education. Still, his desire to become a Hollywood success was overwhelming, and so the following year, he relocated his young family to the City of Angels.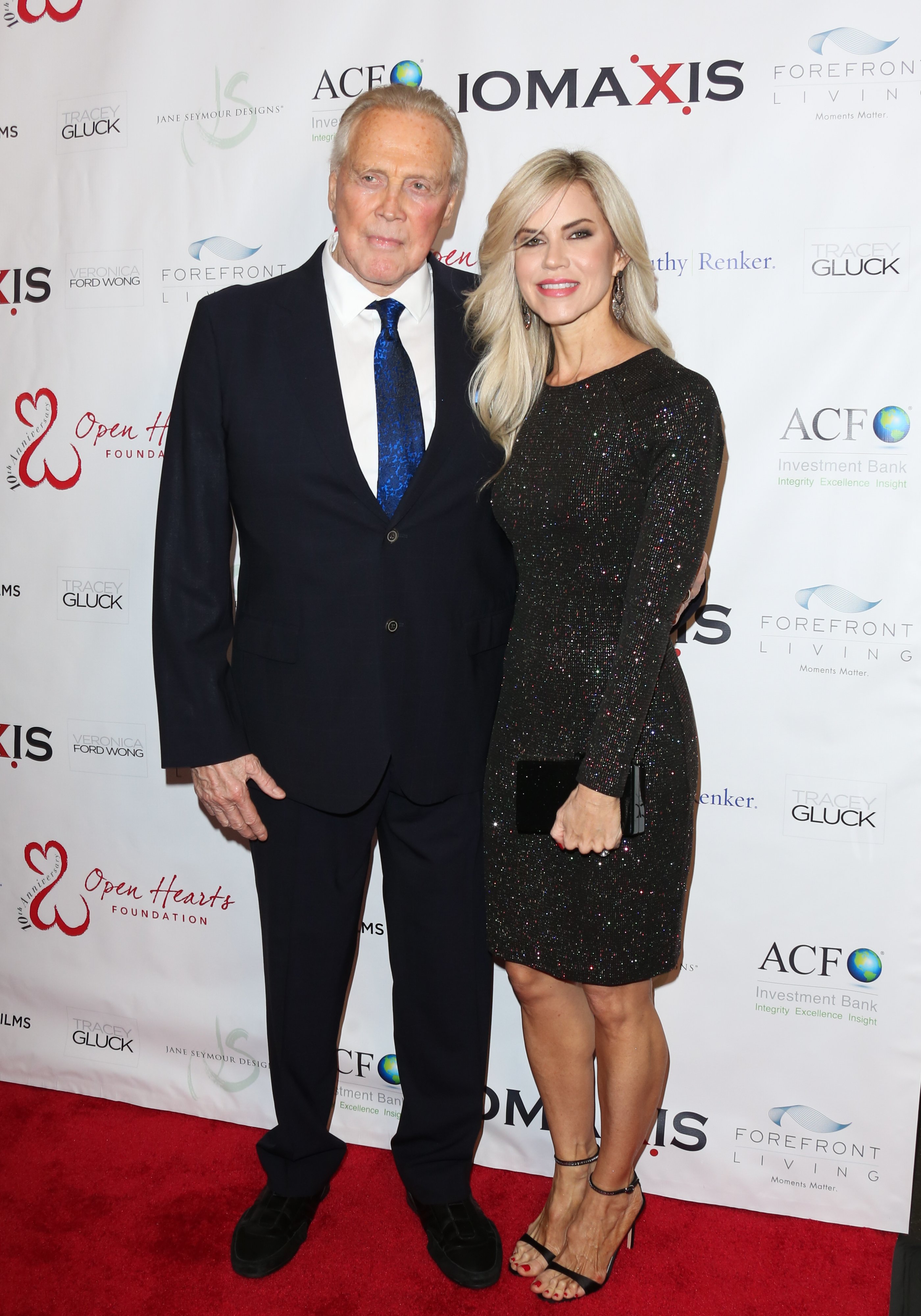 Actors Lee Majors (L) and Faith Majors (R) attend the Open Hearts Foundation 10th Anniversary Gala at SLS Hotel at Beverly Hills on February 15, 2020 in Los Angeles, California. | Source: Getty Images
A CAREER IN FILM
Once he was well settled in Los Angeles, Lee Majors started as a park recreational director, working for the Department of Recreation and Parks. His acting dream, however, was still alive in him.
Unfortunately, soon after setting foot in Los Angeles, he and his wife began experiencing difficulties in their marriage. Eventually, his wife and young son moved back to Kentucky.
Like many actors of his time, Majors found footing in the Metro-Goldwyn-Mayer Studios, where he began taking acting lessons with Estelle Harmon.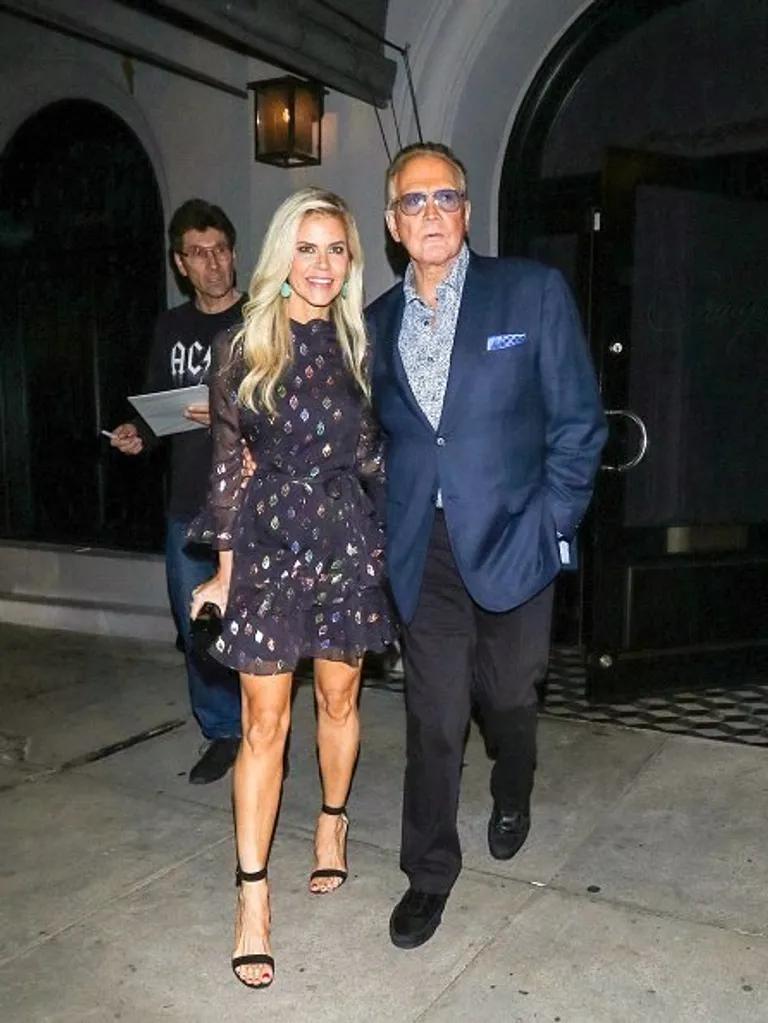 Lee Majors and Faith Majors are seen on May 15, 2019 in Los Angeles, California | Photo: Getty Images
He was introduced to the world as the "new James Dean," a stage name that saw him start landing minor roles. However, his breakout role came in the form of a TV Western, "The Big Valley," where he played Heath Barkley.
His stardom would soon follow as he continued to land significant parts in popular TV series such as "The Fall Guy." In the series, his stuntman character would take on bounty hunting jobs to supplement his income.
His character as Colonel Steve Austin in the science fiction action series "The Six Million Dollar Man" became the role that made him a household name, catapulting him to cult status.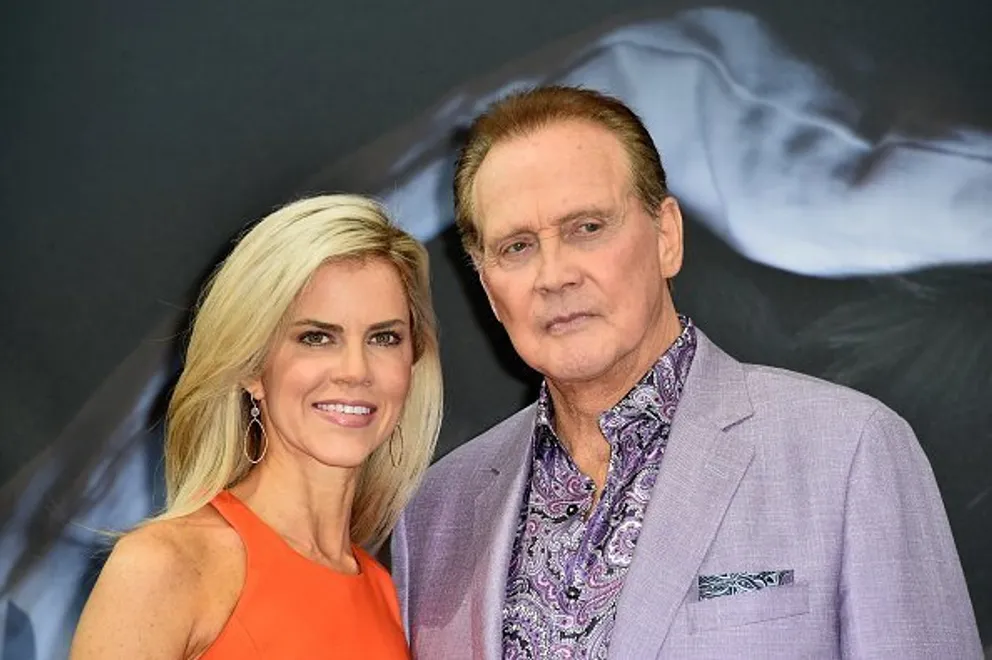 Actor Lee Majors from the TV series "The Six Million Dollar Man" (R) and wife Faith Majors attend the 55th Monte Carlo TV Festival : Day 4 on June 16, 2015 in Monte-Carlo, Monaco | Photo: Getty Images
AWAY FROM THE SILVER SCREENS
Lee Majors has had his share of unsuccessful marriages, with his first — to Kathy Robinson — ending after only three years in 1964. His son, Lee Majors Jr, would, as an adult, follow in his father's footsteps, appearing in "The Six Dollar Man" alongside his iconic actor father.
With his mind set on his film career, Majors would take his sweet time before settling down for a second time. He eventually did in 1973, after meeting the acclaimed Actress Farrah Fawcett through his publicist.
After a coffee date, the two hit it off, and their marriage would last an incredible 12 years. The two hit the headlines often as leading stars in their respective shows, "Six Dollar Man" and "Charlie's Angels."
Their marriage was, however, doomed to fail. Majors got into the marriage with the expectations of a wife that would sit home and cook, but Fawcett wanted more than that. She was an actress, and her career was peaking.
Majors was not getting what he bargained for, and this back and forth caused a strain in their marriage, and in 1979, they separated. Three years later, they got divorced.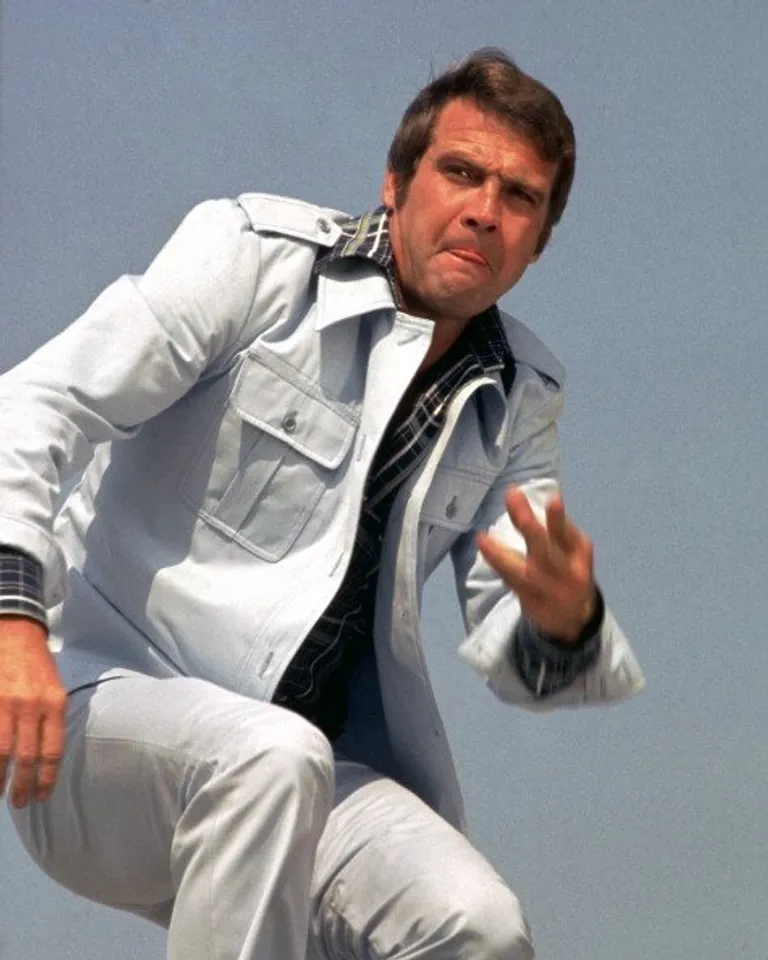 Lee Majors, wearing a white denim suit on the 'The Six Million Dollar Man', circa 1977 | Photo: Getty Images
In 1988, Majors married his third wife, Karen Velez, a former Playboy Playmate for the December 1984 issue. Together, they had three children, twin sons Trey, and Dane and daughter, Nikki.
Their marriage lasted six years before they went their separate ways in 1994. Eight years after Majors and Velez's marriage ended, he met his fourth wife, Faith Cross, who he married in 2002.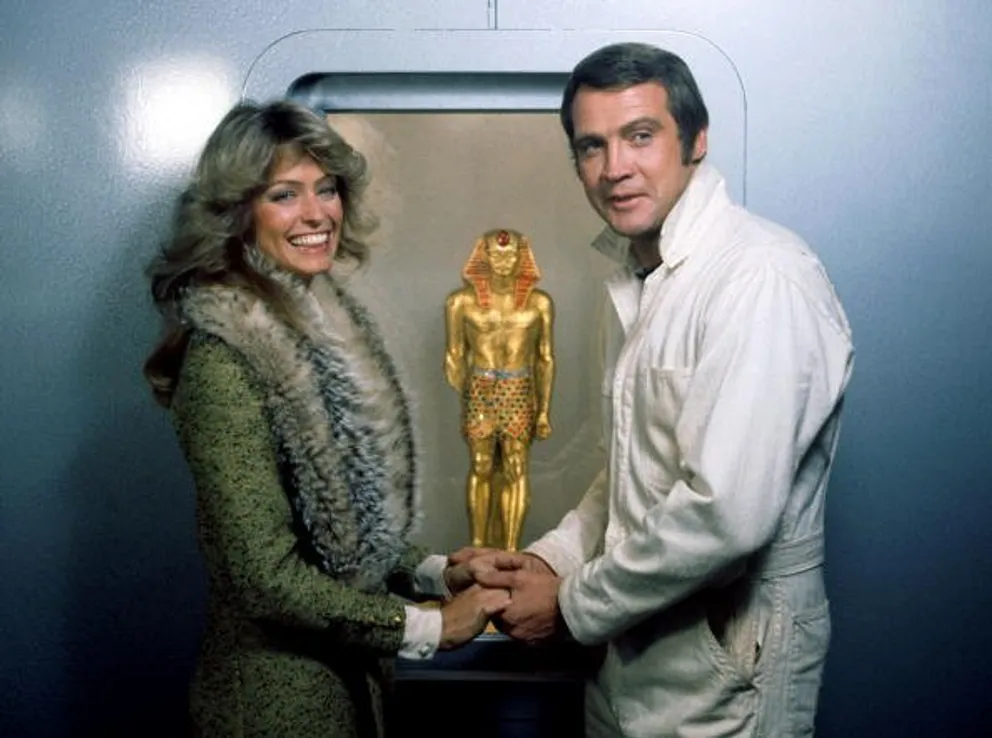 Farrah Fawcett and Lee Majors in 1976 | Photo: Getty Images
MEET FAITH MAJORS
Faith was born Faith Noelle Cross in Florida in 1974. Like her husband, she is an actress and is known for her roles in "Corruption.Gov," "TV: The Movie," and "Me & Lee?"
Majors and Faith's meeting is something of a scene from a movie. Majors was out eating when he spotted Faith in the company of another man, and he walked up to him, eager to know if the two were dating.
When the man answered, saying they were just friends, Majors asked for Faith's number. Soon after, he called and invited her to the Super Bowl.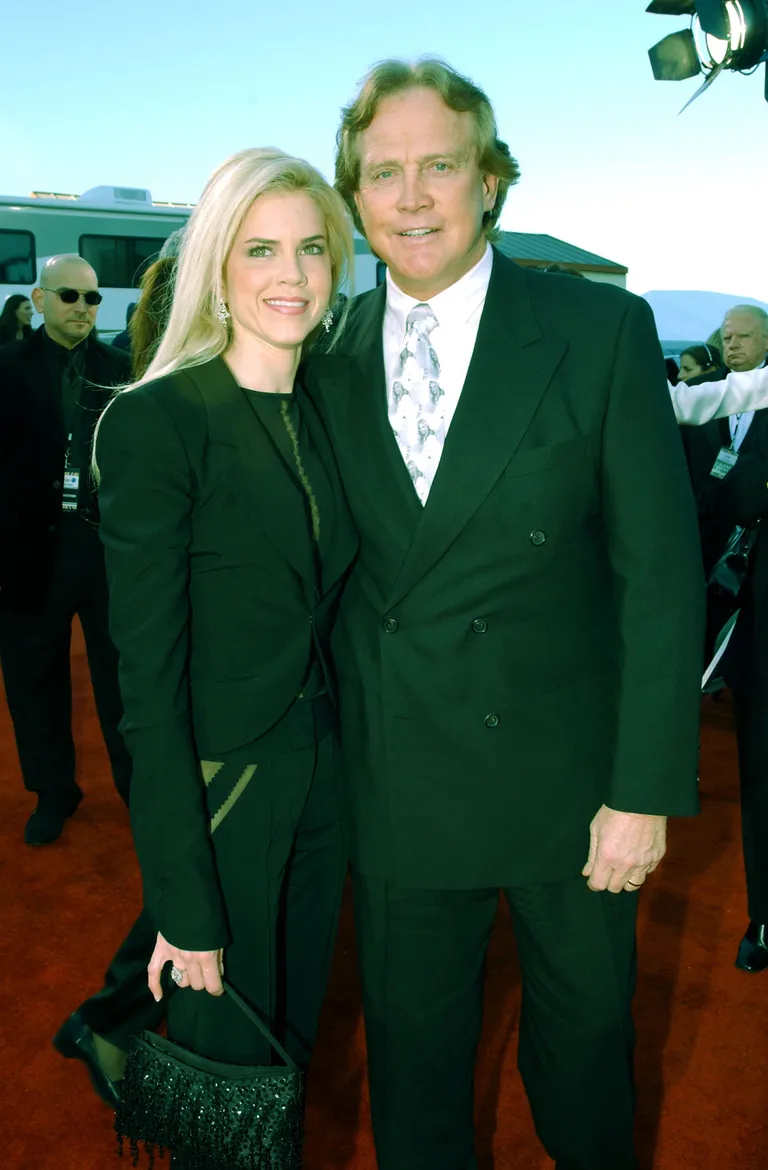 Actor Lee Majors and his wife Faith attend the TV Land Awards 2003 at the Hollywood Palladium on March 2, 2003 in Hollywood, California | Photo: Getty Images
Faith, however, wanted their first date to be more laid back, so they grabbed lunch. During her interview with Fox News, Faith recalls her first thoughts on her husband of 19 years, saying:
"[Majors] has a heart of gold, and that was it. The rest is history."
Theirs was a match made in heaven. Together, they have carved out a life for themselves, spending most of their time in Los Angeles and the rest in Eastern Texas.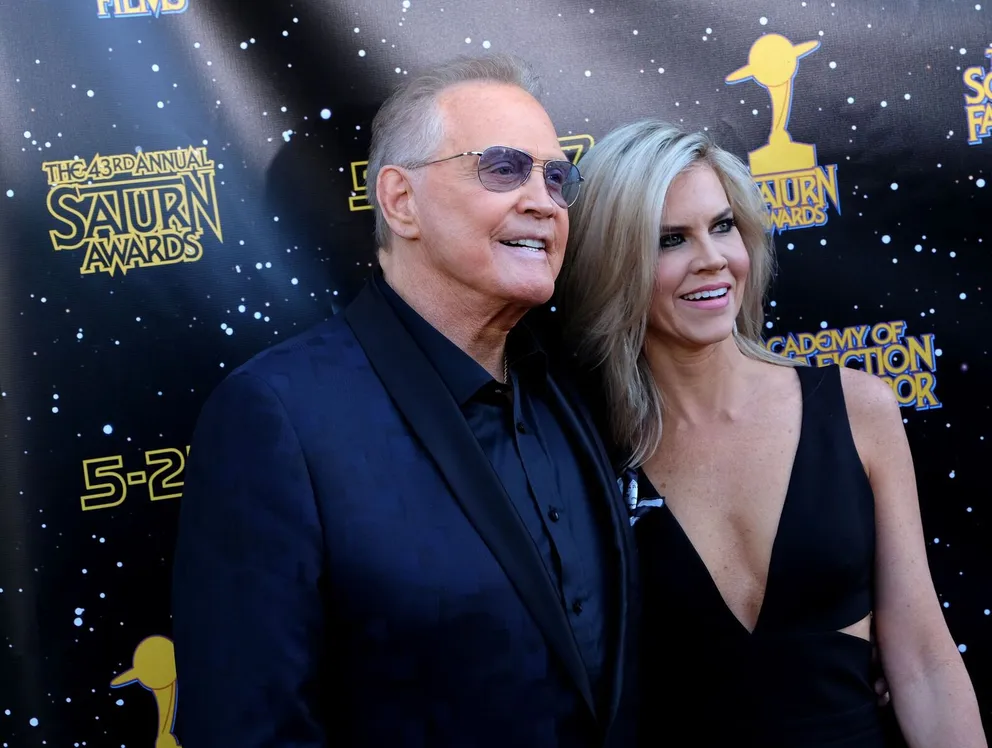 Lee Majors and Faith Majors attend the 43rd Annual Saturn Awards at The Castaway on June 28, 2017 in Burbank, California | Photo: Getty Images
Majors, who has suffered plenty of tragedy throughout his life, has been his wife's rock. He stood with and supported his wife when she suffered a tragedy of her own after losing her sister through a road accident.
Majors recalls that he was out shooting "Out Cold" in the outskirts of Vancouver when they received the dreadful phone call. He stood by Faith and gave her his full support through the moment they both agreed was a "nightmare.".
Today, Majors stars as Dallas Chapman in the 2021 action film "Narco Sub." The film sees Tom Vera join and work for a powerful Colombian Cartel in a bid to save his wife and daughter from the glare of death.
Please fill in your e-mail so we can share with you our top stories!