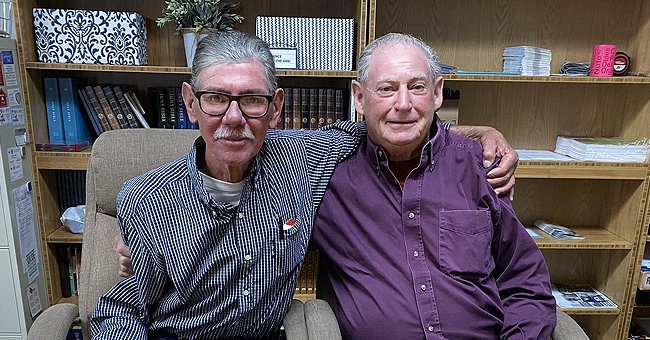 twitter.com/_NohelyMendoza_
Homeless Man Living on the Street with Only $5 in His Pocket Gets News about Long-Lost Cousin

A homeless man had his life turned upside down following the coronavirus pandemic. He could not find a job, lost his vehicle and house, and was forced to live on the streets. But one day, things changed for the better.
Life has its fair share of ups and downs. Oftentimes, people who experience tough times can endure them because of their family and friends' love, care, and support. But this isn't always true for everyone.
Hard times can take an emotional toll on people, and a Temple man from Texas underwent the same bitter feelings when he experienced homelessness.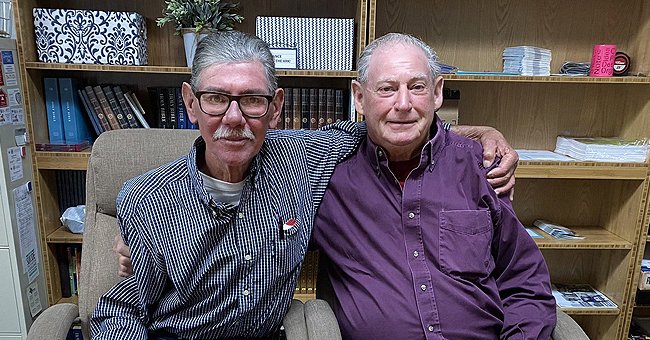 Donald Adcox pictured with his cousin Jim Adcox. | Photo: twitter.com/_NohelyMendoza_
Donald Adcox spent his days on the streets of Temple for more than two months. He had only $5 in his pocket. Talking about his miserable state, Donald revealed:
"Once the pandemic hit last year, everything slowed down. Couldn't find work. Started losing things, my vehicle, a house, and depleted all my funds I had in the bank, and ended up on the streets (sic)."
Not knowing what else to do, he decided to seek help from Feed My Sheep Temple, a ministry located in downtown Temple, Texas, that provided meals to individuals.
He then used the resources at the ministry, including their phone, to contact his sister. The Resource Officer Manager for Feed My Sheep Temple, Kristy Cox, shared how Adcox's sister reached out to her:
"Over the weekend, I started getting Facebook messages from a woman that said, 'Do you know Donald Adcox?' I said, 'Yes, we know Donald. He's been coming in here. He's been trying to find his sister.'"
Fortunately for Donald, his sister could locate their cousin, Jim Adcox, who lived in Rockdale. Jim stepped forward to help Donald as any family member would.
Donald's sister had requested for Jim to find their cousin, and without hesitating for a single moment, he assured her he'd find him and help him. Thanks to a Feed My Sheep volunteer, Donald was reunited with his long-lost cousin in less than 10 minutes.
When Jim found him, Donald was sleeping in a field located behind a house. He straight away told his cousin that he was going home with him as he now had a place to live. The two cousins had not seen each other in over ten years.
Cox explained how happy and relieved she and the entire staff at Feed My Sheep Temple were upon seeing Donald reunite with his family. Donald said that had his cousin not found him, he would probably still be roaming the streets.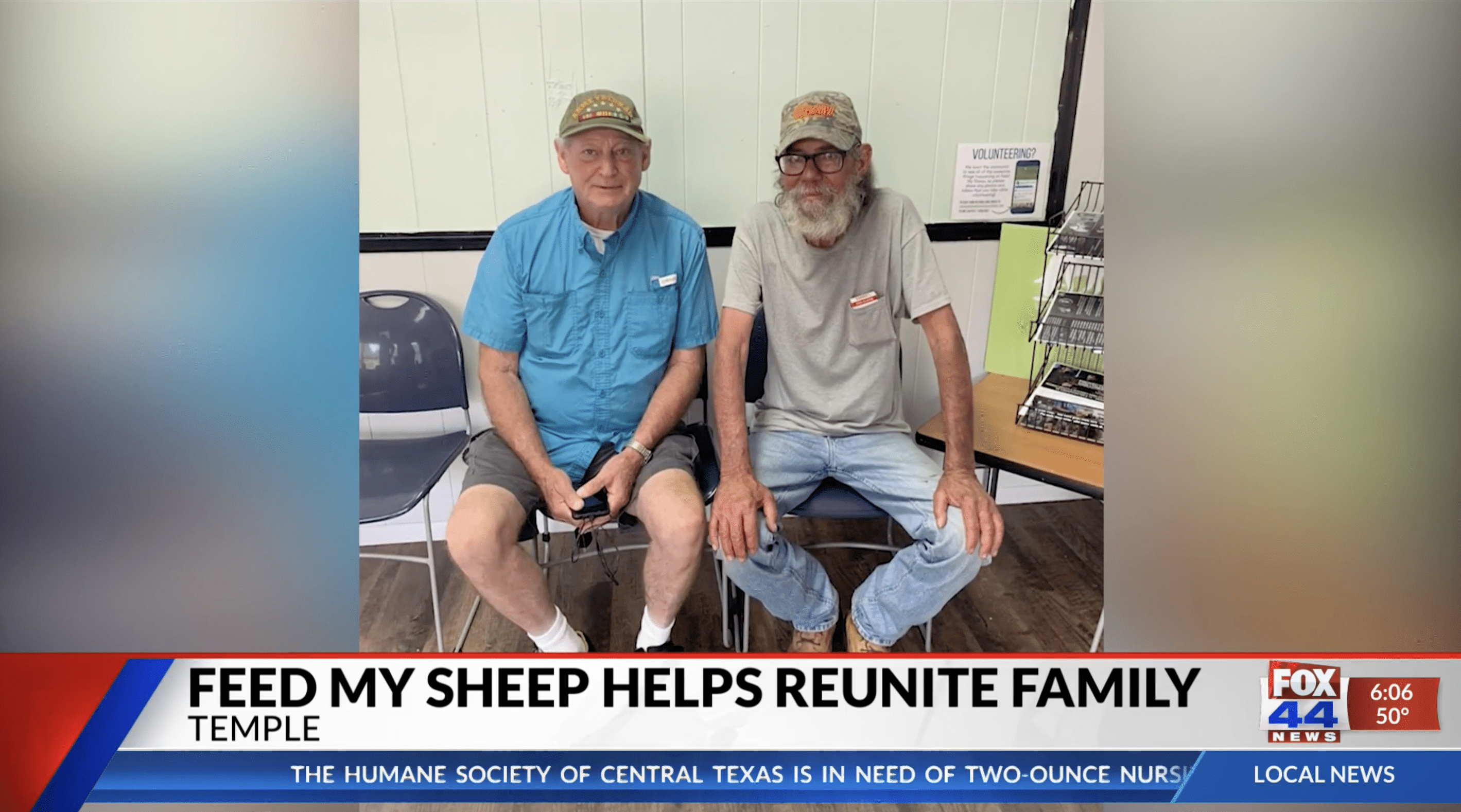 Jim Adcox pictured with his cousin Donald Adcox. | Photo: YouTube.com/KWKT Fox 44
Donald, who was once a homeless guy with no hope of a better life, is finally trying to get back to living a normal life. Currently, he's working on getting his eyesight checked so he can get a driver's license and apply for a job.
The incredible story of Donald Adcox is proof that no matter how bad the situation is, one should always hold onto hope and never give up.
Please fill in your e-mail so we can share with you our top stories!