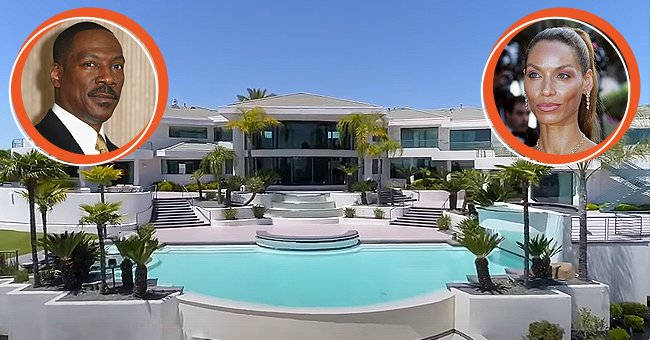 Getty Images | youtube.com/Sacramento Bee
Inside Eddie Murphy's Former $12m Sacramento House That Was Highlighted in Scandal
Find out everything that has happened to Eddie Murphy's former Granite Bay vacation home near Sacramento, California, since he and his ex-wife Nicole Murphy sold it in 2007.
The name Eddie Murphy rings many bells in Hollywood due to the star actor's appearance in multiple hit films, including "Dr. Dolittle" and "Coming to America."
Besides being one of Hollywood's biggest stars, Eddie is also famous for being a family man. He is the father of ten children from five different women.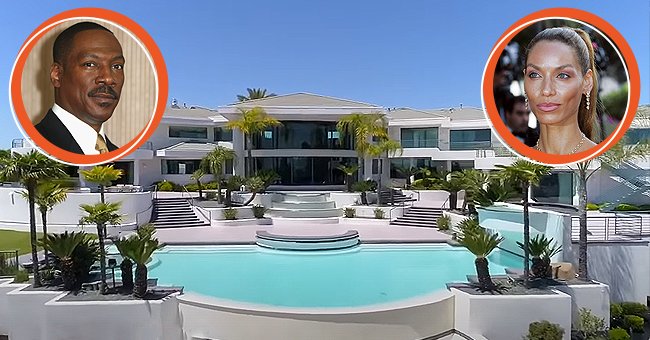 Headshot of actor Eddie Murphy. [Left] | Photo of Eddie Murphy and Nicole's former $10 million Granite Bay house. [Center] | Headshot of model Nicole Murphy. [Right] | Photo: Getty Images YouTube/Sacramento Bee
Eddie became a father for the first time in 1989 when his former girlfriend Paulette McNeely gave birth to their son Eric. In 1990, he welcomed another son, Christian, with his then-girlfriend Tamara Hood.
Eddie married Nicole Murphy on March 18, 1993. During their marriage, the former couple welcomed five children: daughters Bria, Shayne Audra, Zola Ivy, and Bella, and son Myles.
Nicole filed for divorce from Eddie in August 2005, citing irreconcilable differences. The divorce was finalized on April 17, 2006. After divorcing Nicole, Eddie dated former Spice Girl Melanie Brown, and together they welcomed a daughter named Angel Iris.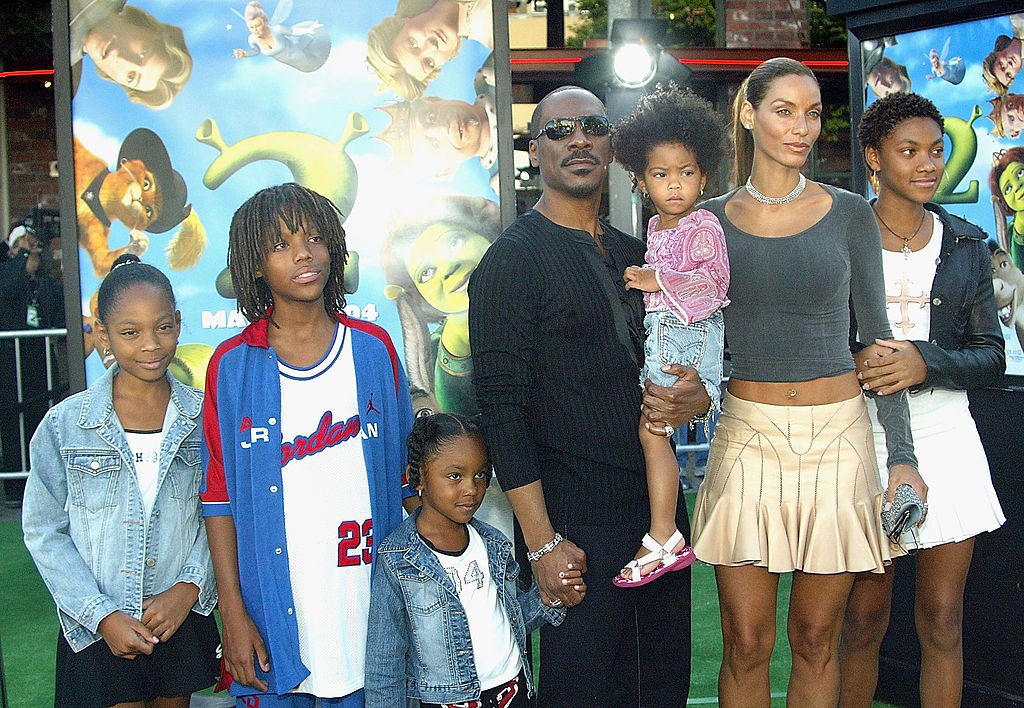 Actor Eddie Murphy and Nicole with their children attend the Los Angeles premiere of the Dreamworks Pictures' film "Shrek 2" at the Mann Village Theatre May 8, 2004. | Photo: Getty Images
In 2008, the actor briefly and "symbolically" married TV Producer and Personality Tracey Edmonds. Their wedding was held in a private ceremony in Bora Bora.
However, two weeks after the symbolic marriage, the couple announced their separation and pledged to remain friends.
In 2012, Eddie started dating Australian Model Paige Butcher, and in May 2016, she gave birth to their daughter Izzy. In 2018, Butcher gave birth to her and Eddie's son, Max Charles.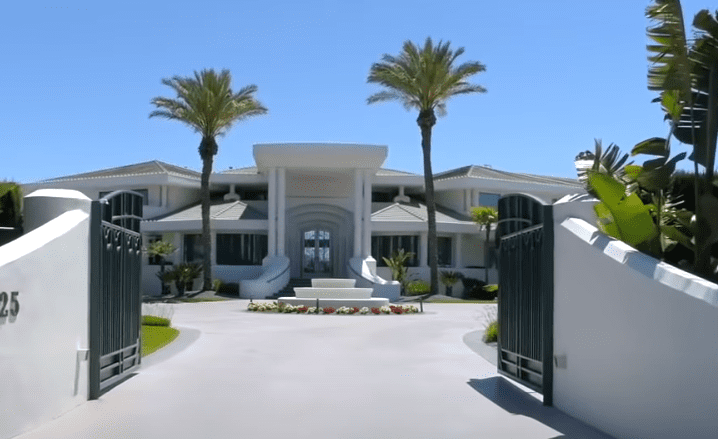 Photo of Eddie Murphy and Nicole's former $10 million Granite Bay house. | Photo: YouTube/Sacramento Bee
It was also in 2018 that Eddie asked Butcher to be his wife. The couple has remained engaged since then, with no date set for their wedding.
Eddie generally maintains a good relationship with his children's mothers despite having ten kids from different women. His separation from Edmonds ended without disputes, while his divorce from Nicole ended with her getting $15 million in settlements.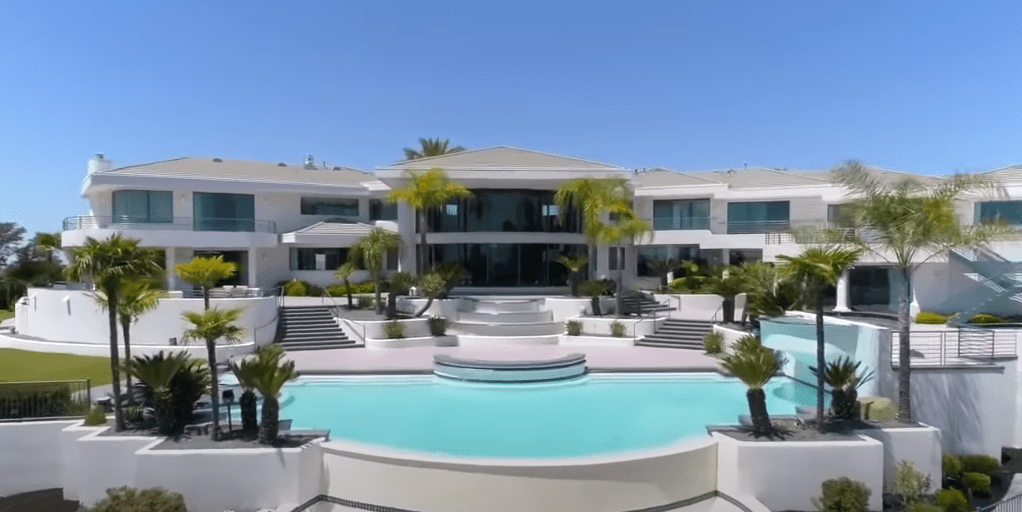 Photo of Eddie Murphy and Nicole's former $10 million Granite Bay house. | Photo: YouTube/Sacramento Bee
After settling their divorce, Eddie lived in the Granite Bay vacation mansion near Sacramento, California, which belonged to him and Nicole.
However, a year after their divorce, the couple sold the property for $6.1 million. The mansion sits on 2.5-plus acres and has an 11,000-square-foot main house.
In July 2021, Business Insider India reported that the home was selling again for $12 million.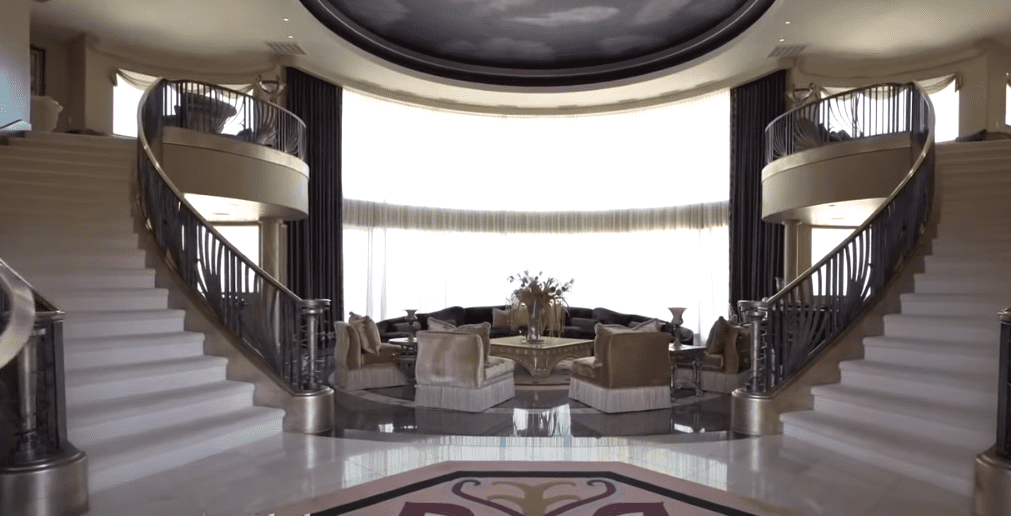 Photo of Eddie Murphy and Nicole's former $10 million Granite Bay house. | Photo: YouTube/Sacramento Bee
The house was built in 1996 but redone in 1998. In 2004, its guest house was completed. Eddie lived in the home until its sale in 2007.
Eddie and Nicole's former home is a masterpiece. It features a wide and dramatic entrance. Within it, many purple details grab visitors' attention.
A corner of the home features a Schimmel Pegasus piano designed by Luigi Colani. The musical instrument is one of only a few of its kind in the world.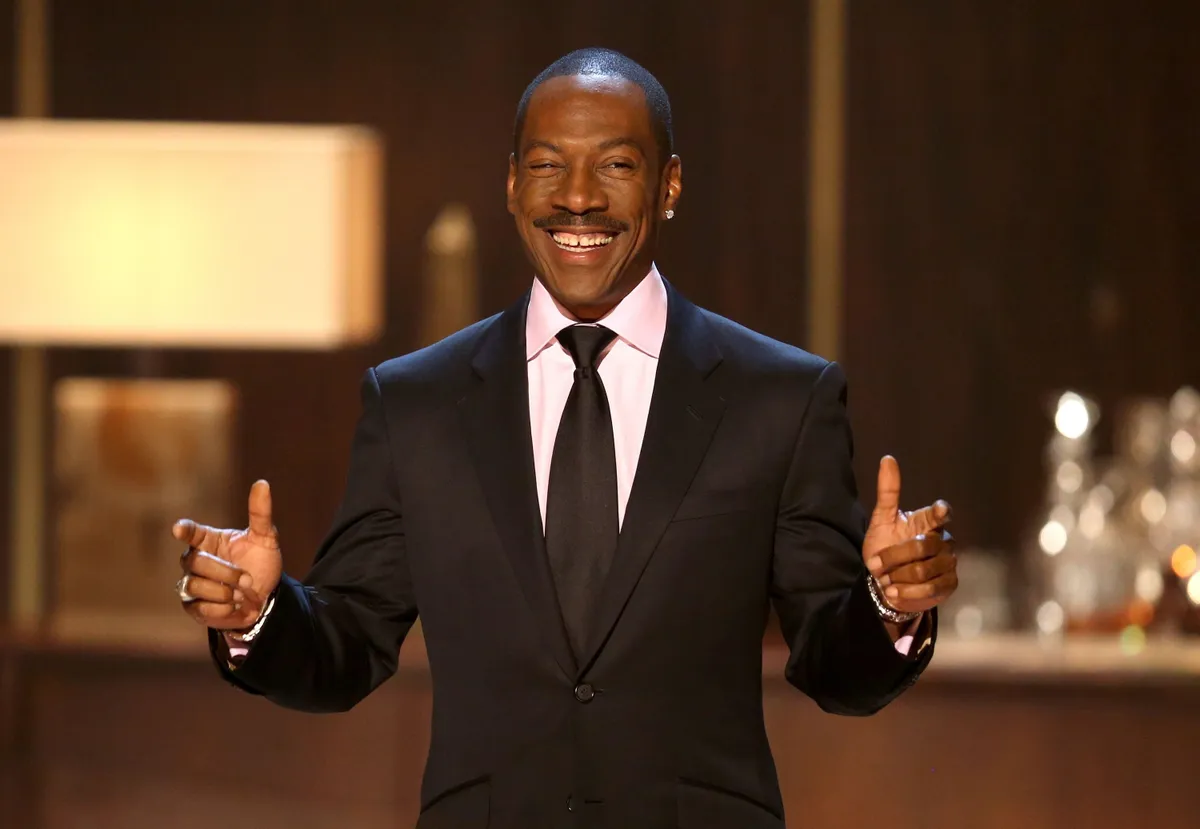 Eddie Murphy at Spike TV's "Eddie Murphy: One Night Only" at the Saban Theatre on November 3, 2012. | Photo: Getty Images
The home also features a comfortable sitting area that has a fireplace and a purple couch. One of the beautiful elements of the property is a sunny spot in the kitchen.
The dining room has dark furnishings adorning it. The master bedroom upstairs gives one sweeping view of the hills surrounding the property.
Incredibly, the master bathroom is one of 14 bathrooms in the house. Another cool feature of the property is a "Shrek" themed kid's bedroom, which is not so surprising as Eddie voiced Donkey in the films.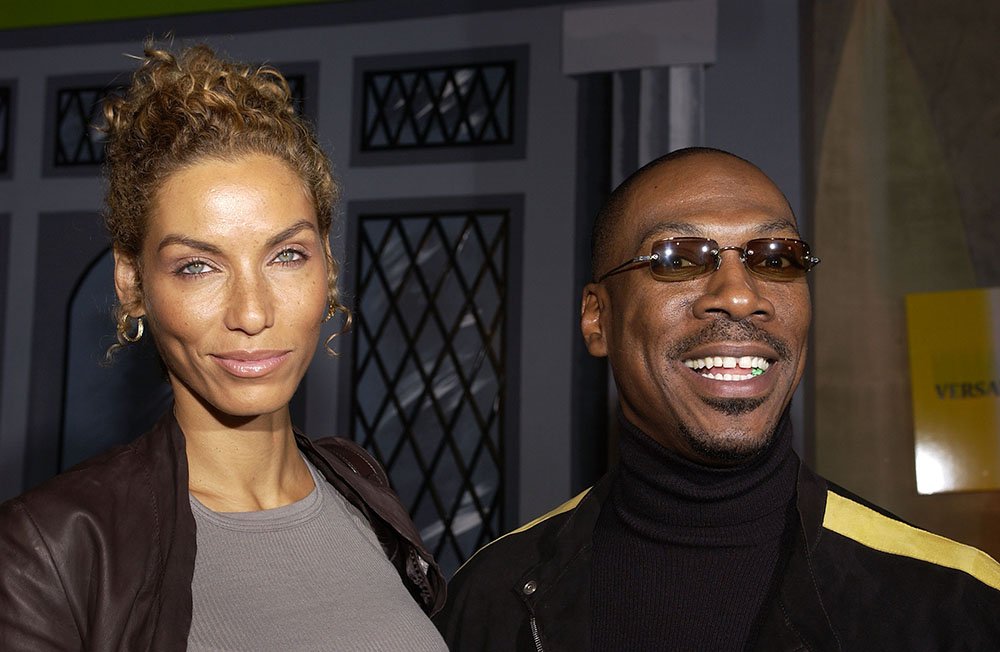 Eddie Murphy and wife Nicole Mitchell during DreamWorks' celebration of the DVD release of "Shrek 2" at Spago in Beverly Hills, California. | Photo: Getty Images
Within the property is a 1,200-square-foot gym that has a sauna and steam room. There is also a fully stocked arcade where one can spend some free time.
There is also a screening room that features purple couches and a big screen to watch movies. Guests can also play a game of pool on a purple table in one of the fun rooms.
In July 2018, Sacramento Bee shared a video on its YouTube channel showing the inside and outside of the beautiful home. At the time, it was on sale for $10 million.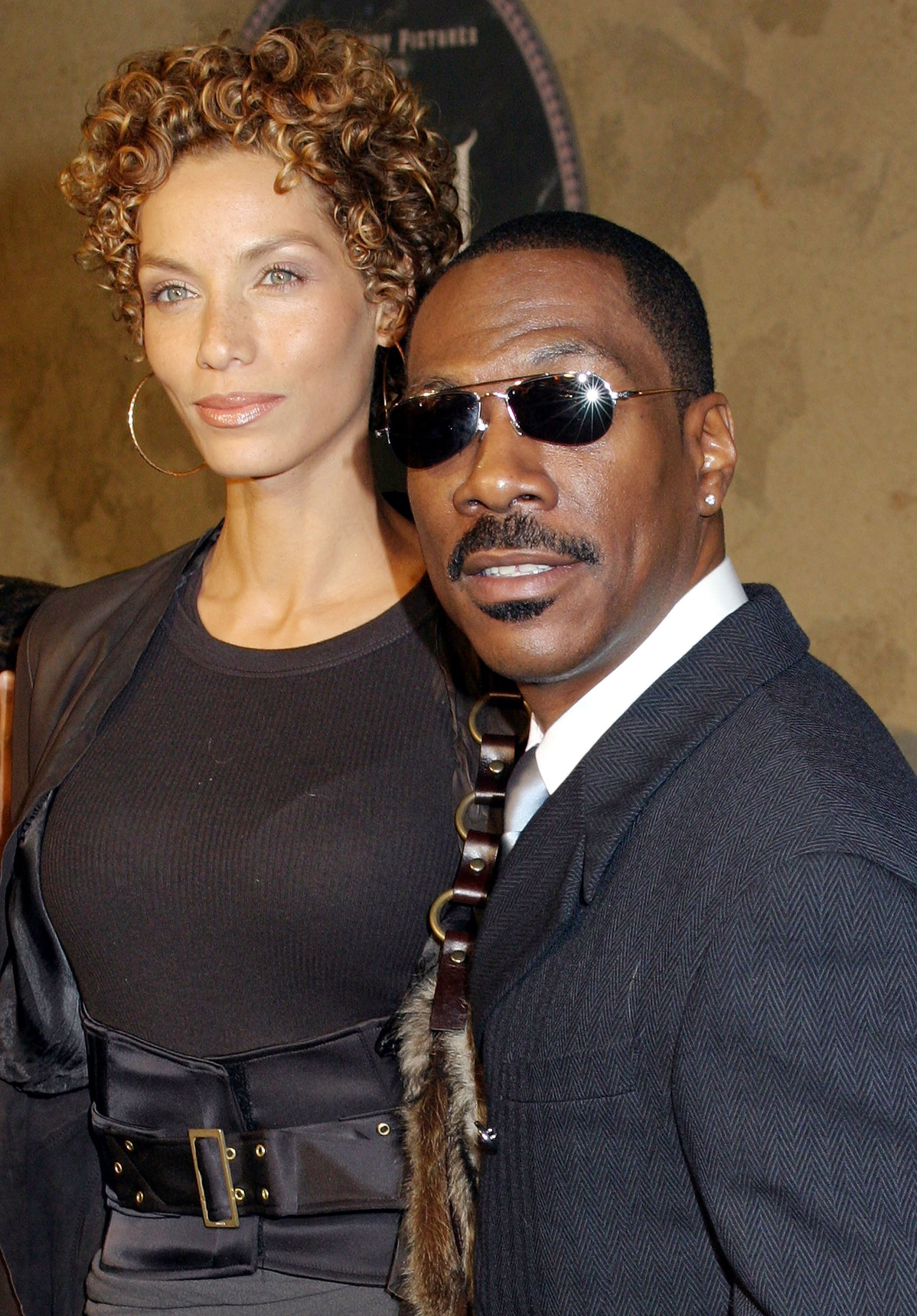 Eddie Murphy and Nicole Murphy at the world premiere of the film, "The Haunted Mansion" at the El Capitan Theatre on November 23, 2003. | Photo: Getty Images
In October 2018, the Atlanta Journal-Constitution reported that the mansion sold at auction for $5 million in five minutes. DeCaro Auctions International of Naples, Florida, sold the property in an absolute auction.
There were 16 bidders in the lightning-quick sale. Eventually, a Bay Area investor came forward with the winning auction. In January 2021, the mansion was in the news after a New Year's Eve bash went out of hand amid the COVID-19 pandemic.
Pictures went viral on social media showing mask-less people packed inside the massive home. This scandal caused many people to question why such a party could hold despite the pandemic.
The homeowner, Gabe Watters, speaking through his attorney, explained the notorious night. He disclosed that he invited close friends to a planned small gathering at the mansion.
However, the mansion's notoriety made those invited broadcast the party and invitation across social media. Watters apologized for how things turned out and said he never intended the event to be that big.
In July 2021, Business Insider India reported that the home was on sale again for $12 million. While Watters would profit from Eddie and Nicole's home sold after their divorce, the latter did not find the same success with the huge sum she got after the divorce settlement.
In December 2011, reports revealed the model and fitness guru lost a $7 million chunk of her divorce settlement. Her loss came as a result of doing business with a brazen con-man named Troy David Stratos.
Stratos was arrested and charged with 11 counts of wire and mail fraud, two counts of money laundering, and one count of obstruction of justice.
He allegedly convinced Nicole to invest the proceeds of her big-money divorce overseas and told her she would reap higher returns. However, he never invested the money but used it to fund his lavish lifestyle.
Stratos also told Nicole he knew Middle Eastern royal families members and could sell them her home in Granite Bay.
In September 2016, Stratos admitted to defrauding Nicole out of $10 million. He pleaded guilty to all the charges against him and was scheduled to be sentenced in November 2016.
Stratos's lawyer declared it best for his client to plead guilty. The lawyer explained it would have been a difficult trial if the case had been allowed to go on.
Please fill in your e-mail so we can share with you our top stories!