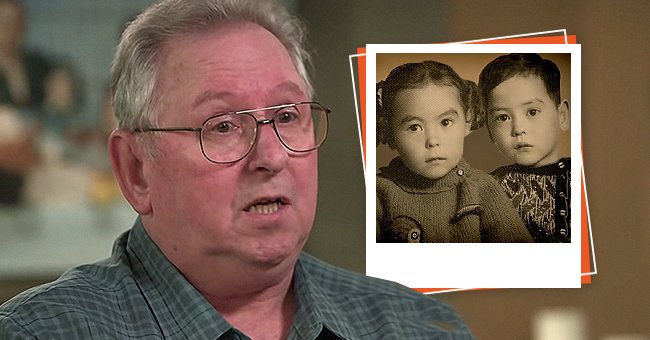 YouTube.com/ABC News
Vet Lost Twin Children When They Were Adopted without His Knowledge, 40 Years Later He Finds Them
An army veteran had no idea he was seeing his wife and twins for the last time in 1971. Five years later, he found out that his kids had been given up for adoption without his knowledge, and he had no right to access the adoption records.
Nothing can be as painful as drifting apart from your loved ones. Time and again, we come across stories of parents falling out of touch with their children and vice versa, and the emotional trauma is too much to handle.
Sergeant Allen Thomas went through the same pain after having no means to contact his long-lost twins. The only memory of them were a few photos that he often carried along wherever he went.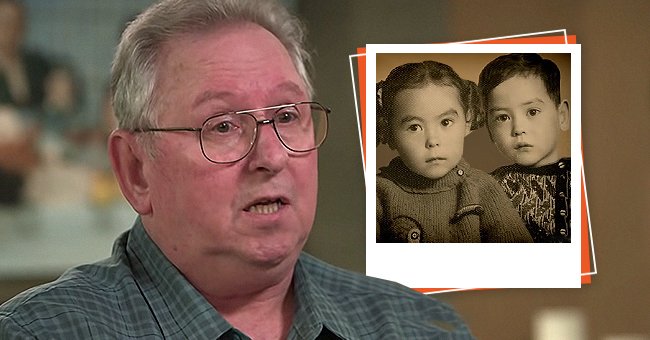 [Left] A picture of Thomas Allen. [Right] A picture of Thomas's twins, Sandra and James. | Photo: YouTube.com/ABC News
WELCOMING TWINS
Thomas met Pae Seoung-Keum at the Non-Commissioned Officer's Club while serving in South Korea in 1966. He was a 19-year-old army sergeant at the time and was immediately smitten with the beautiful Korean lady.
He began referring to her as "Connie," who was five years older than him and had a son named Jae-Im from a previous relationship. Soon, Connie became pregnant, and the couple welcomed twins on September 10, 1967.
Becoming a father to twin babies, a boy and a girl, was a pleasant surprise to Thomas. The couple named their twins James and Sandra. A year later, Thomas tied the knot with Connie and adopted her son Jae-Im.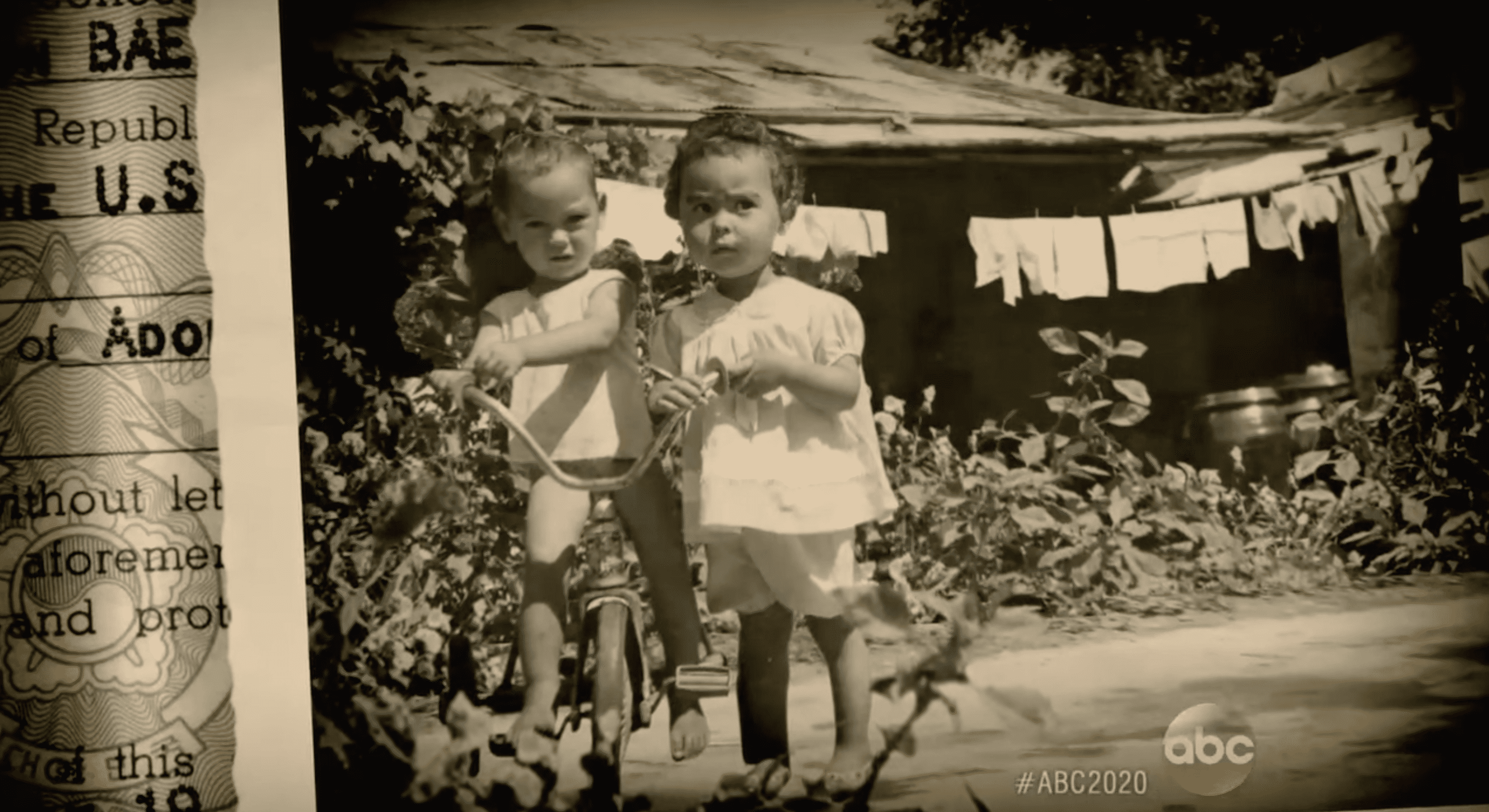 A childhood picture of Thomas and Connie's twins. | Photo: YouTube.com/ABC News
LEAVING WITHOUT FAMILY
In 1969, Thomas's time in Korea came to an end. However, he was unable to take his family to the U.S. because there was an issue with Connie and Jae-Im's passports. James and Sandra had no problem because they were the kids of an American citizen.
The long-awaited family reunion was arranged by the team at "20/20" in New York City, where Thomas was accompanied by his daughter, Charlene.
Sun-Kim refused to let any of her kids leave without her, so Thomas had to return home without his family. Back home, he kept trying to make things work and continued to support his family in Korea.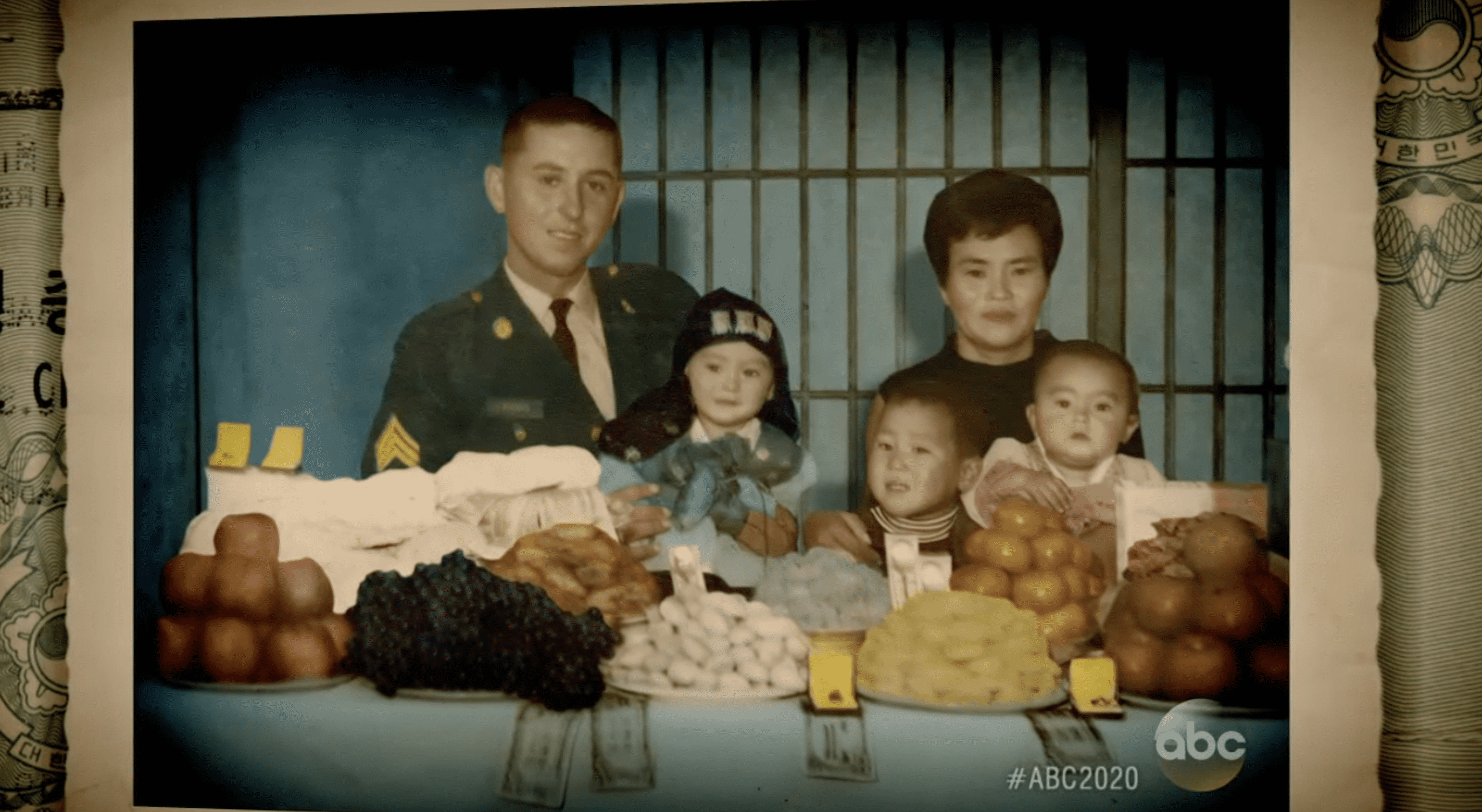 A family portrait of Thomas, Connie, their twins, and Connie's son, Jae-Im. | Photo: YouTube.com/ABC News
STRAINED RELATIONSHIP
Desperate to be close to Connie and his kids, he volunteered for a dangerous tour in Vietnam. He then took a 30-day leave of absence to stay with his family. By then, a year had passed, and his relationship with Connie had become strained. He shared:
"I said my goodbyes, but when I turned and started walking on the plane [it was] very hard. I couldn't turn around ... because I wouldn't leave."
Thomas and Connie divorced in absentia in 1973, and he began dating an American woman named Polly Paquin, who already had two kids.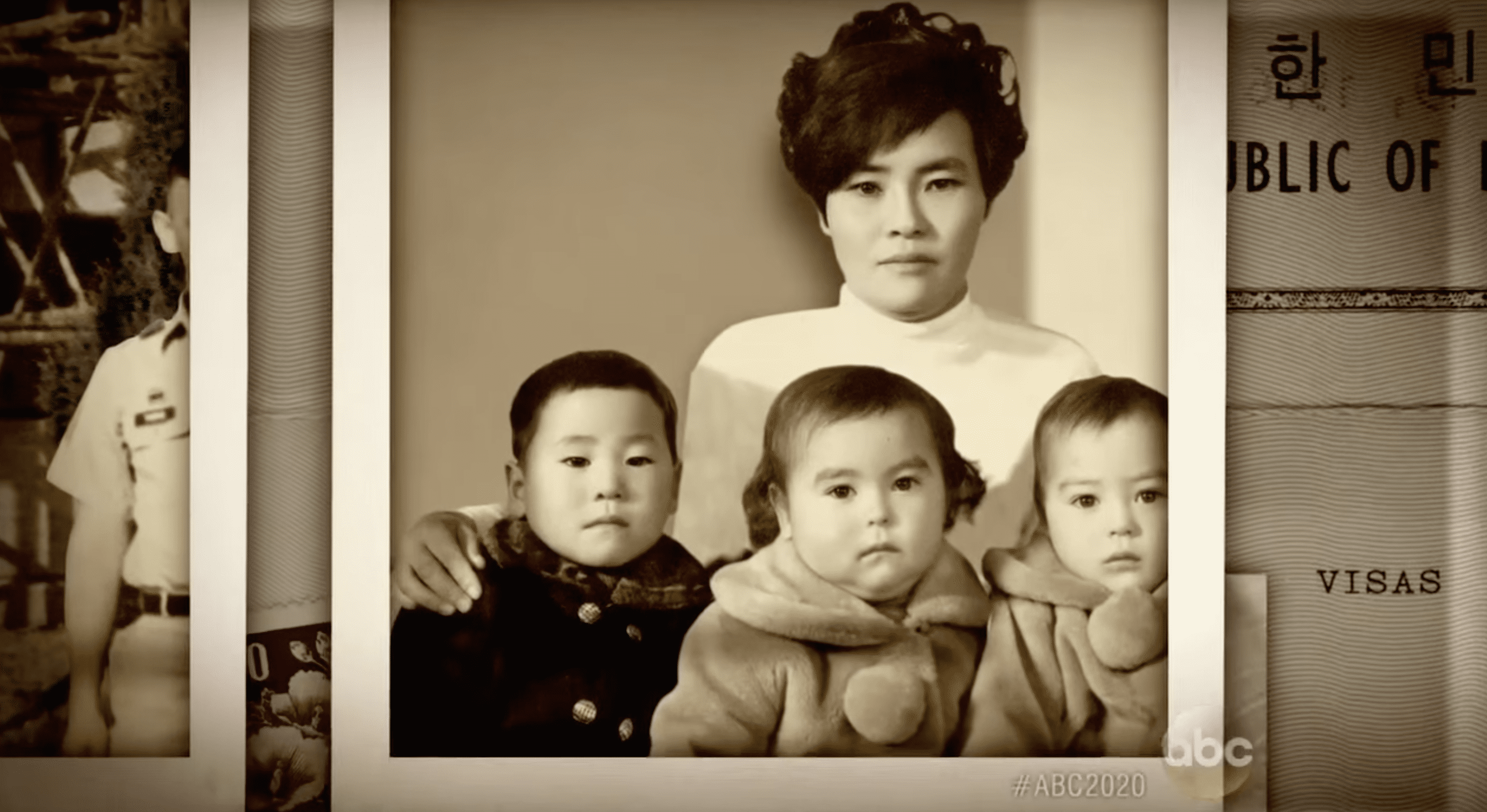 Connie pictured with the twins Sandra and James, and her other son, Jae-Im. | Photo: YouTube.com/ABC News
LOSING CONNECTION
He heard from Connie one last time in 1974. She sent him a letter and offered to hand over the twins, who were both seven at the time, on one condition - he had to come back to Korea to get them. Thomas also revealed:
"At that time, I had just went through bankruptcy. It was really hard, and there was just no way I could get over there (sic)."
Thomas married Paquin in 1976, and they had a son together. He also adopted her other kids, a son and a daughter named Charlene. Sadly, he never heard from Connie again.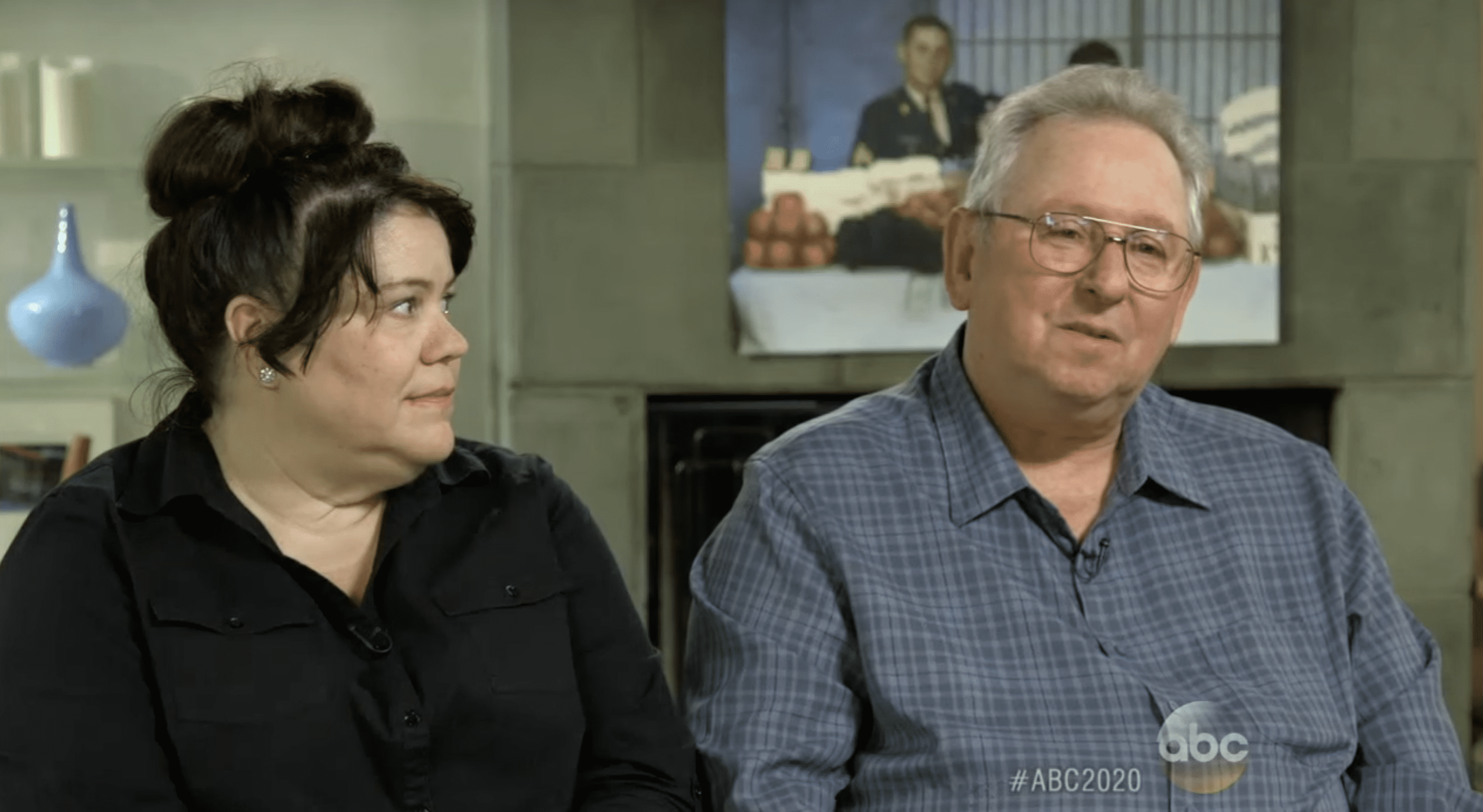 Army Vet Allen Thomas pictured with his daughter Charlene. | Photo: YouTube.com/ABC News
SHOCKING REVELATION
But Thomas never forgot about his family in Korea. He kept writing to Connie, but his letters started being returned to him. Out of concern and fear for his kids, he contacted the U.S. State Department, which gave him shocking news.
Connie had put up the twins for adoption in 1976, and Thomas had no right to know where they had been sent or who they were staying with.
Not knowing what else to do, the desperate father took to Facebook and launched a viral plea titled "Help me find my twins." His post was seen by millions of people online and attracted the attention of ABC News, who volunteered to help.
With the help of investigative genealogist Pamela Slayton and ABC News' bureau chief in South Korea, "20/20: The Searchers" tracked down Thomas's long-lost twins, whose birth dates and names had reportedly been changed.
As it turned out, the twins had been adopted in the U.S., and their adoption records were safe with the Pearl S. Buck Foundation. However, only Jae-Im, the older son of Connie, had the right to access adoption records.
The team at 20/20 discovered that Connie had died in 2007, and James and Sandra were now known as Timothy James Parker and Susan Parker. Susan was married with kids and lived in Wisconsin. Timothy was a trucker and driving instructor in Missouri.
FAMILY REUNION
Thanks to the impressive work of "20/20," Thomas finally reunited with his long-lost twins in 2015. He told them that he had been looking for them for more than 40 years.
Sadly, the twins had not met or seen each other in more than 12 years. They had never expected to meet or hear from their father and had no idea he had been searching for them.
The long-awaited family reunion was arranged by the team at "20/20" in New York City, where Thomas was accompanied by his daughter, Charlene. Thomas's long wait of more than 40 years finally ended, and he couldn't be happier.
Please fill in your e-mail so we can share with you our top stories!