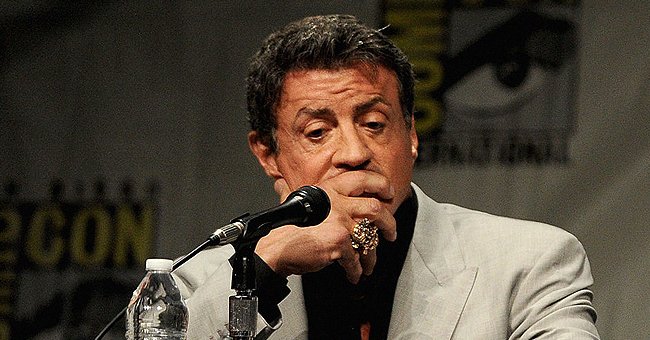 Getty Images
Sylvester Stallone's 1st Wife Begged Their Son Not to Get Surgery Weeks before He Died in 2012
Sage Stallone, Sasha Czack and Sylvester Stallone's son, didn't listen to his mom's requests for him not to undergo dental surgery. Weeks later, he passed away.
The "Rocky" star Sylvester Stallone may be one of the most successful actors in Hollywood, but his life has not been a walk in the park. He even experienced the "greatest pain" for a parent: losing his son, Sage Stallone.
For weeks, people speculated about Sage's untimely and unexpected passing. Many were confident that it was related to drugs or alcohol, but the truth was completely different.
SYLVESTER'S TOUGH UPBRINGING
Sylvester had to fight for his life as soon as he was born. One of his facial nerves was severed Due to an accident during his delivery. It paralyzed part of his tongue and chin, resulting in his trademark snarl. As a child, though, he wasn't proud of that incident.
He felt like "Mr. Potato Head" with parts of his face in the wrong place. Additionally, he was constantly bullied about it, his dad was abusive, and his mother only kissed him twice during his childhood, making even more tough.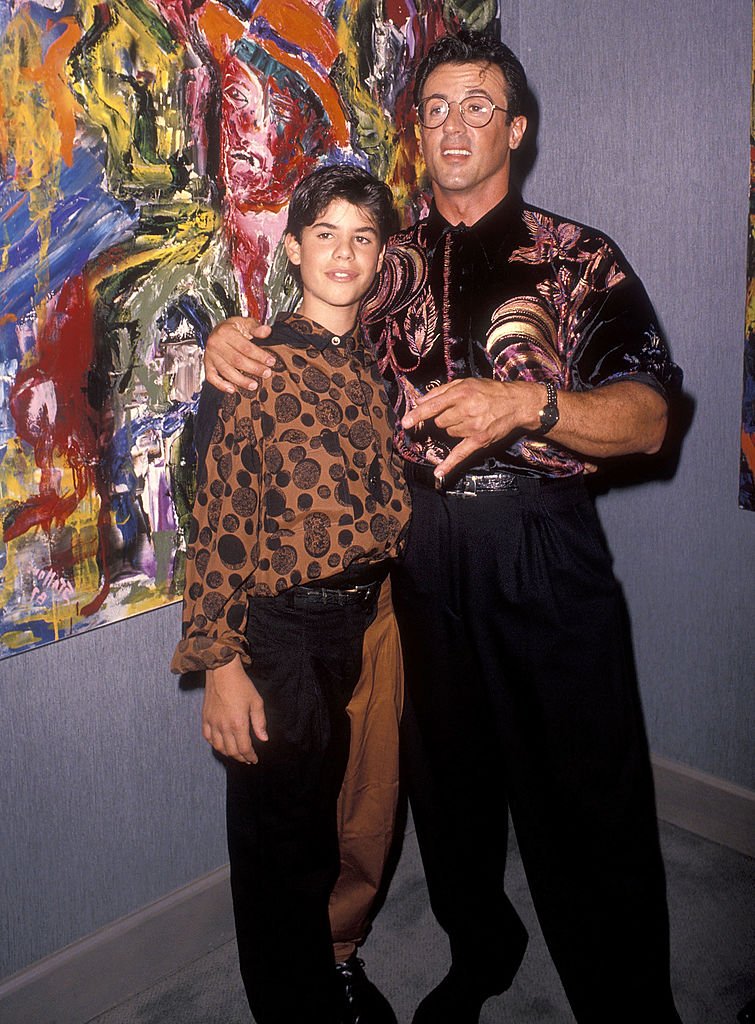 Sylvester and Sage Stallone on September 10, 1990 at Hanson Galleries in Beverly Hills, California | Photo: Getty Images
For all those reasons, Sylvester got in trouble quite frequently. By the time he was 12, he had already been kicked out of 13 schools and broken 11 bones for doing things as dangerous as jumping off a roof with an umbrella.
Eventually, he turned to bodybuilding and acting, but he spent years barely surviving. He even slept at the Port Authority in Manhattan. Thankfully, his life changed in 1976 when he starred in "Rocky." Nowadays, Sylvester is one of the most successful actors, directors, and producers in showbiz.
Two years before making it big as an actor, he married his first wife, Photographer and Director Sasha Czack. They had two sons, Sage and Seargeoh Stallone, before parting ways in 1985.
Later that year, Sylvester married Actress and Model Brigitte Nielsen. Their relationship didn't stand the test of time, and they divorced after only two years together.
Some people also believed that his death was related to drug or alcohol abuse.
In 1997, the actor and Jennifer Flavin, a model and entrepreneur, tied the knot. They are still together and share three daughters, Sophia, Sistine, and Scarlet Stallone.
Unfortunately, life had more challenges prepared for Sylvester. His and Czack's eldest son, Film Enthusiast and Entrepreneur Sage Stallone, suddenly died at 36.
SAGE'S PASSING
Just like his famous dad, Sage was an actor. He appeared with Sylvester in a few films, including "Rocky V" and "Daylight." He also founded Grindhouse Releasing, a company focused on remastering, restoring, and preserving films.
On July 13, 2012, Sage's housekeeper found his dead body in his Hollywood Hills home and immediately called the police. The media created speculation about his death almost instantly.
Initially, some media outlets reported that he may have been dead for a few days before being discovered. However, evidence later dismissed those claims as Sage's final Facebook post was shared 17 hours before he was found.
Some people also believed that his death was related to drug or alcohol abuse, especially because allegations that he filled his room with liquor bottles flooded the news.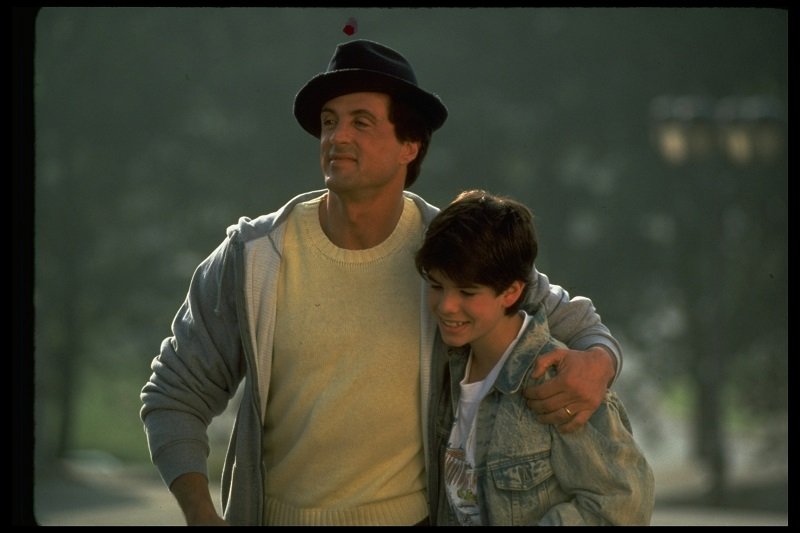 Sylvester and Sage Stallone filming "Rocky V" in 1990 | Photo: Getty Images
Sage's longtime friend and Attorney George Braunstein pointed out that it was impossible. Although Sage smoked and consumed candy and soda, he didn't drink alcohol, and the bottles found in his room were of Dr. Brown's Cream Soda. Braunstein added:
"Sage was a really young, very sensitive, and very talented kid. There has been no indication that there was anything wrong in his life."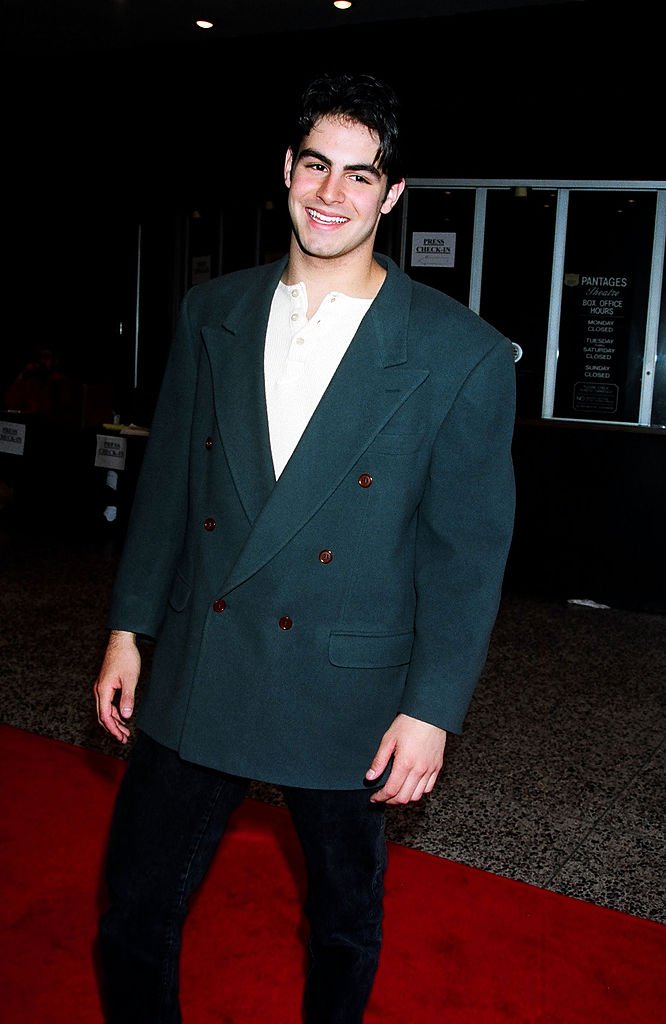 Sage Stallone at Shrine Auditorium in Los Angeles, California in 1994 | Photo: Getty Images
Braunstein confirmed that Sage never had any serious health problems or history of drug or alcohol abuse. Suicide was also ruled out as a possibility as Sage didn't leave a suicide note and was about to marry his longtime girlfriend in Las Vegas.
He had five teeth removed and was likely taking painkillers.
SYLVESTER ON SAGE'S DEATH
Shortly after Sage's death was reported and all the drugs and alcohol speculations were making the rounds on the internet, Sylvester asked people for respect.
After confessing that there was no greater pain for a parent than losing a child, he implored everybody to feel compassion for both Sage's memory and his mother, Sasha Czack. He explained the "agonizing loss" would haunt them for the rest of their lives.
The actor finished by saying that Sage was his and Czack's first child and the center of their universe, so he asked everyone to leave his memory and soul in peace.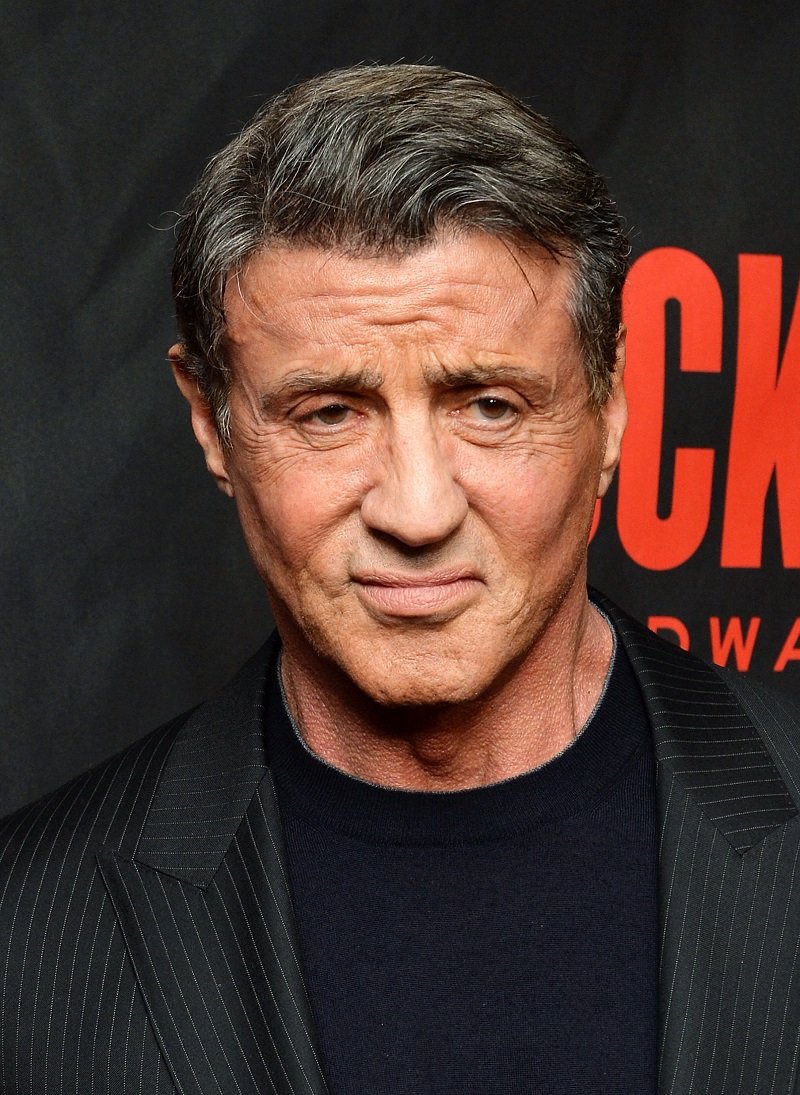 Sylvester Stallone on March 13, 2014 in New York City | Photo: Getty Images
CZACK'S BEGS
The press eventually revealed that Sage underwent dental surgery two weeks before passing, even though his mother begged him not to do it.
He had five teeth removed and was likely taking painkillers to ease the discomfort, confessed Czack. She had previously warned him against the procedure as she had heard about people dying after having multiple dental procedures done.
She wanted him to have just one tooth removed at a time, but he went ahead with it anyway. At that point, the toxicology tests and autopsy were unknown, and an accidental overdose was still a possibility.
Reports eventually revealed that Sage died of atherosclerosis (hardening of the arteries), which led to a heart attack in late August 2012. The toxicology test only found pain medication in his system, so he didn't die of an overdose.
Sylvester said the situation was horrible and described dealing with grief as "very tough," a couple of weeks before Sage's cause of death was disclosed.
He admitted he was trying to get back to work to take his mind off the pain and was hopeful that time would help him heal. The actor was confident that he needed to get back to avoid going into a spiral.
The rest of Stallone's children are doing well. Seargeoh, diagnosed with autism as a child, has stayed away from the spotlight his entire life. Sophia and Sistine are hosting the "Unwaxed" podcast, and Scarlet is a model and aspiring actress. Stallone must be proud!
Please fill in your e-mail so we can share with you our top stories!
The information in this article is not intended or implied to be a substitute for professional medical advice, diagnosis or treatment. All content, including text, and images contained on news.AmoMama.com, or available through news.AmoMama.com is for general information purposes only. news.AmoMama.com does not take responsibility for any action taken as a result of reading this article. Before undertaking any course of treatment please consult with your healthcare provider.