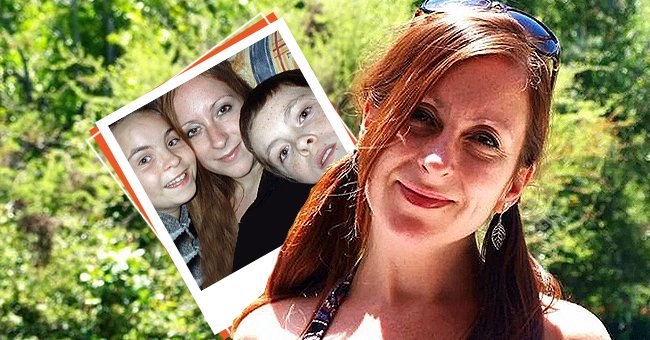 twitter.com/bbcmundo | twitter.com/em_com
Young Woman Sacrifices Dream Of Having a Family to Adopt Half-Siblings after Her Mother's Death
Following her mom's death two decades ago, Jemma Bere adopted her younger half-siblings, giving up her life-long dream of having kids of her own.
Mid-Wales woman Jemma Bere was only 23 when she became a mother. However, the story behind her two adorable kids is more than meets the eyes.
Her motherhood sojourn geared up in 2008, seven years after losing her mother, Jayne, in a devastating road accident. Notably, Jayne encountered an accident in June 2001.
THE TURNING POINT
Jayne's two younger kids, Alex and Billie, and their dad, Richard Williams, watched as she was knocked down by a moving truck while crossing the road on that fateful day.
She died soon after from injuries sustained in the collision, leaving the two kids, aged two and three at the time, traumatized. The kids found it hard to cope with the loss, as the sight of their mom "bumping her head" kept replaying in their heads.
A NEW RESPONSIBILITY
A 17-year-old Jemma was forced to step up for her siblings, calling them regularly and listening to their disheartening dilemma. When she attended Jayne's funeral two months later, she saw just how broken the two toddlers were as they held onto her, refusing to leave her side. From then on, they clung to her.
But the teenager needed to move on with her life. Richard relocated with the kids to Spain while Jemma continued her studies, obtaining a Peace Studies and Sustainable Development degree at Bradford University.
She made sure to visit her siblings every holiday. However, those visits made her realize her stepdad was so invested in alcoholism that he barely had time for the kids and might lose his parental rights eventually.
THE DREADFUL MONTHS
The dreaded day finally came in September 2006, when she received a call from the kids' nanny, Marisa, informing her they'd been taken into a children's care home due to neglect just three weeks after she quit working as their carer.
Dejected, Jemma took the next flight to Spain in an effort to persuade Richard to quit drinking so he could get his kids back. Her efforts failed.
She was forced to keep up with her siblings from a distance, with their phone calls restricted to only once a week. In January 2007, the care system decided to put the kids up for adoption, with no guarantee they would end up with the same family.
STEPPING UP TO THE CHALLENGE
Jemma, who was nearing twenty-three at the time, knew there was only one way out. As a recent graduate just starting her life, her only fear was not being financially capable of gaining custody of her siblings.
Yet, she began the adoption process, quit her job, and relocated to Brecon, where she felt the kids would have a better life. She did all that against the advice of friends who believed she was throwing her life away.
In July 2008, she officially became a mother to Alex and Billie, aged 11 and 9 at the time. She successfully moved them to Brecon with her and began learning the ropes of motherhood.
A VOW OF COMMITMENT
Amid her struggles, she found it particularly difficult to strike a balance between loving big sister fourteen years their senior and no-nonsense mom. Jemma divulged:
"I knew if they didn't respect me as a mom, they would walk all over me. I told them there were only two rules: 'Do your homework and never ever lie to me.'"
She soon settled into her new role, becoming confident enough to balance motherhood with her career. At that point, Jemma vowed never to have kids of her own, to ensure her little siblings would always have first place in her heart, getting the best of everything she could offer.
Almost fifteen years later, Jemma, now 38, remains the loving mom Alex and Billie grew up knowing. Despite grooming the duo to adulthood, she remained committed to her promise, a sacrifice she was glad to make in her mom's honor.
Please fill in your e-mail so we can share with you our top stories!