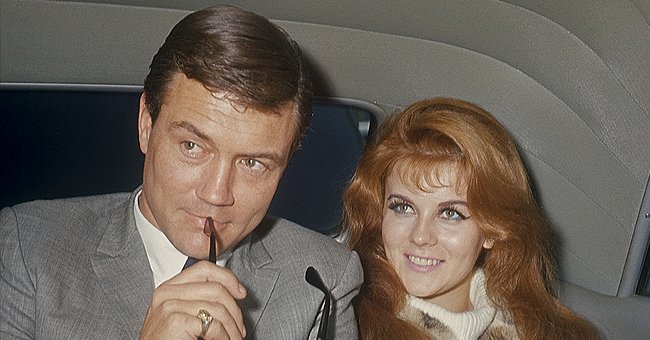 Getty images
Ann-Margret Wanted Roger Smith to 'Be Like Her Father' - He Sacrificed His Career for Her
Growing up without a father was tough on Ann-Margret, and so when she met Roger Smith, she wanted him to be like a father to her. He readily agreed to in a bid to keep her happy.
Ann-Margret was born in Valsjobyn, Sweden, in 1941. When she was very young, her family migrated to the U.S. to search for better opportunities, settling in Chicago, then later in Illinois.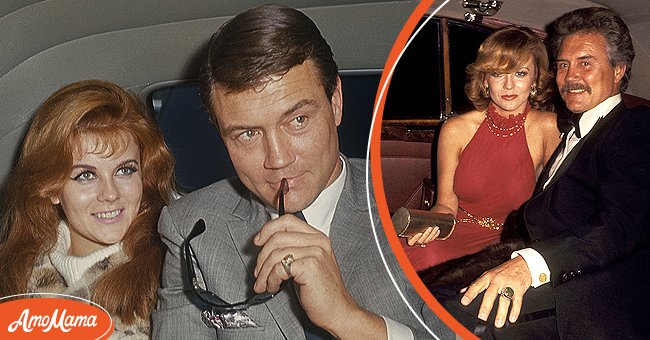 Left: Roger Smith with sun glasses and Ann-Margret in the back of a limo; circa 1970; New York. Right: Ann-Margret and Husband Roger Smith during "Joseph Andrews" Los Angeles Premiere at Century Plaza Hotel in Los Angeles, California, United States | Source: Getty Images
At the age of 14, she appeared in drama productions and revues and frequently took first place in local talent contests. She released her hit single "I Just Don't Understand" before starting her career in acting with the film "Bye, Bye Birdie."
She debuted her career in film with her appearance on "Pocketful of Miracles." Oblivious of the fact at the time, this is where she would meet her future husband, Roger Smith.
AN AFFAIR WITH ELVIS PRESLEY
She then appeared alongside the King of Rock and Roll, Elvis Presley, on "Viva Las Vegas." During filming, the two carried on an affair, which Ann-Margret described as an irresistible force.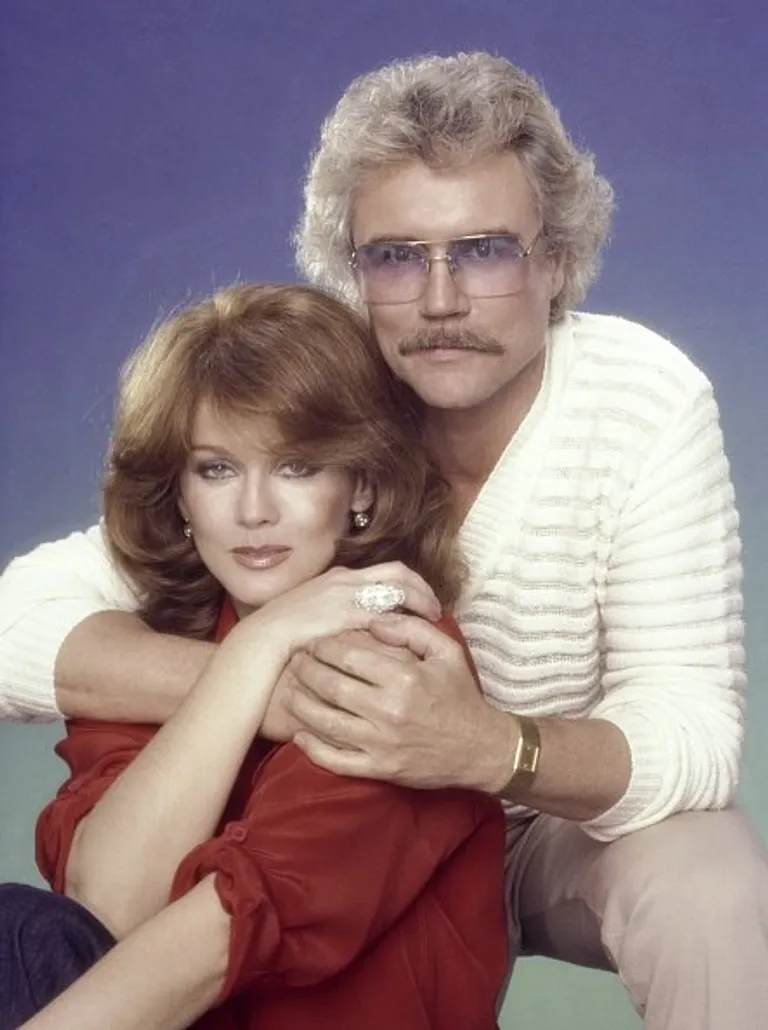 Ann-Margret and Roger Smith pose for a portrait in 1980 in Los Angeles, California | Photo: Getty Images
They had a connection and shared a love for music and a daredevil love for powerful motorcycles, but their love was not meant to be. Instead, she fell in love with Roger Smith five years after their first meeting.
The "77 Sunset Strip" star was impressed by Ann-Margret's disinterest in him, which pushed him further into wanting to know her more. He disclosed:
"Every other woman I met was falling all over me. But this innocent, fresh-faced beauty only spoke to me when I spoke to her and the rest of the time ignored me."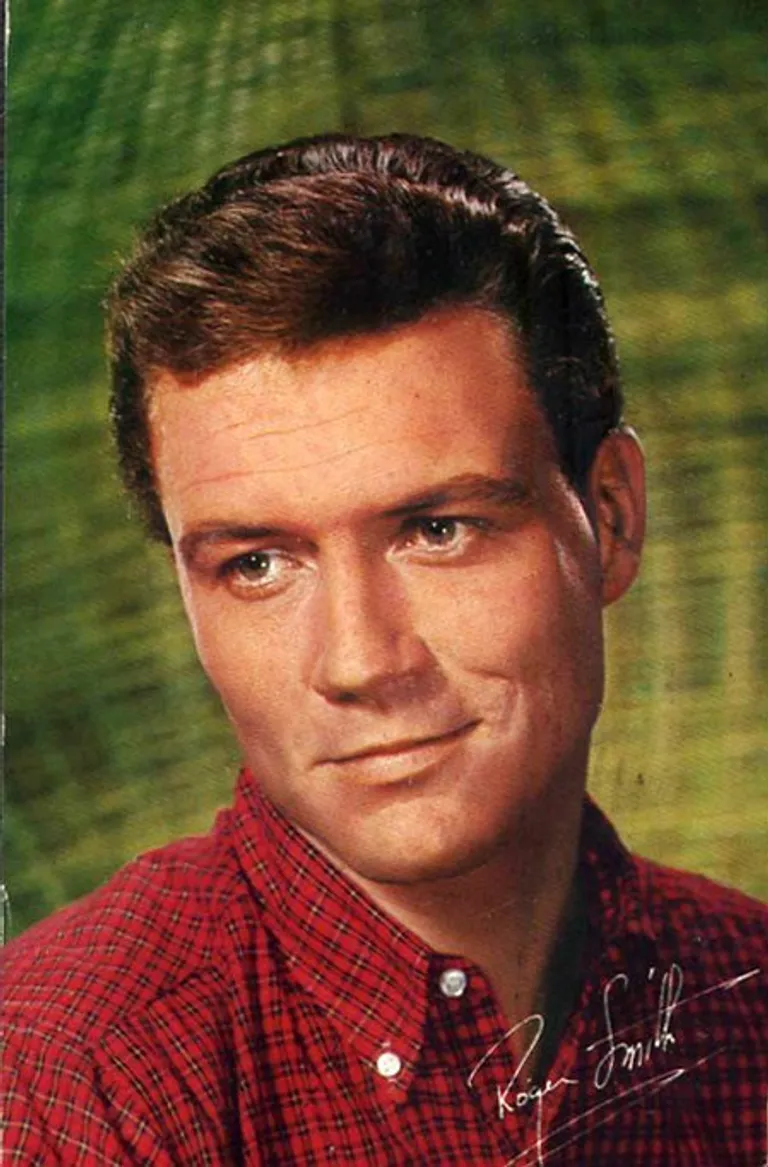 Postcard photo of Roger Smith sent to fans in response to mail. | Source: Wikimedia Commons, Public Domain
MARRYING THE LOVE OF HER LIFE
Their romance began when Smith invited Ann-Margret to a club in San Francisco where he was performing. Afterward, they went out for coffee, to dinner the following evening, and then on a flight on his private jet the next day.
After the third date, Ann-Margret was convinced that he was the man she wanted to marry. But her parents were against their marriage because technically, Smith was still married to his wife.
The pair waited until the "Man of a Thousand Faces" actor's divorce was finalized before they could walk down the aisle. They exchanged their vows in 1967 at the Las Vegas Riviera Hotel.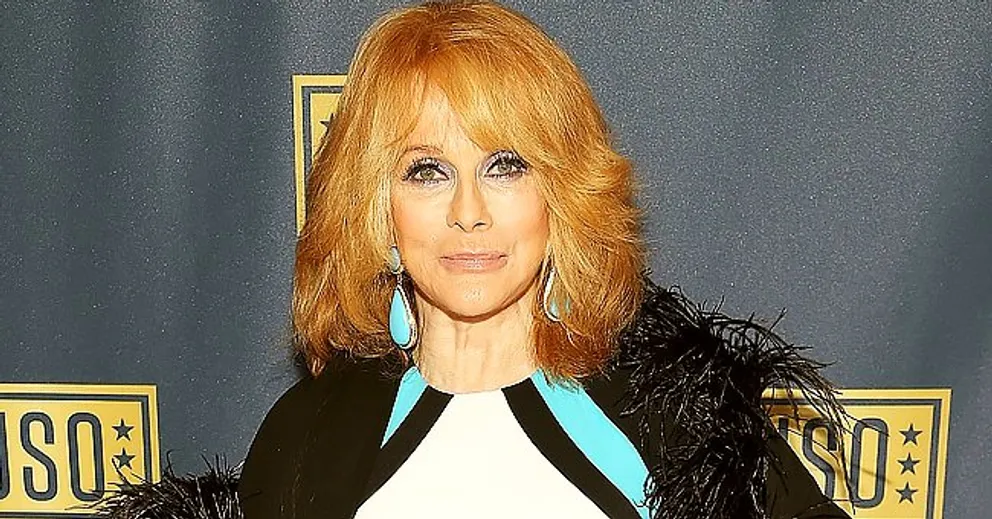 Actress Ann-Margaret attends the 2016 USO Gala on October 20, 2016 at DAR Constitution Hall in Washington. | Photo: Getty Images
For all of 1965, Ann-Margret could not find work, which irked her to the bone, so she moved to Italy to look for acting gigs. The couple hated being separated, and the only solution available to them was for one of them to give up their career.
Complicated as the decision would have been for anyone else, it was an easy one for Smith. He felt that Ann-Margret still had raw talent, and it only made more sense for him to quit his career, as acting no longer interested him.
He eventually stopped acting and became Ann-Margret's full-time mentor and manager. Smith disclosed that being an accomplished actor was a lonely path to walk, but Ann-Margret had brought him more joy than he had ever experienced.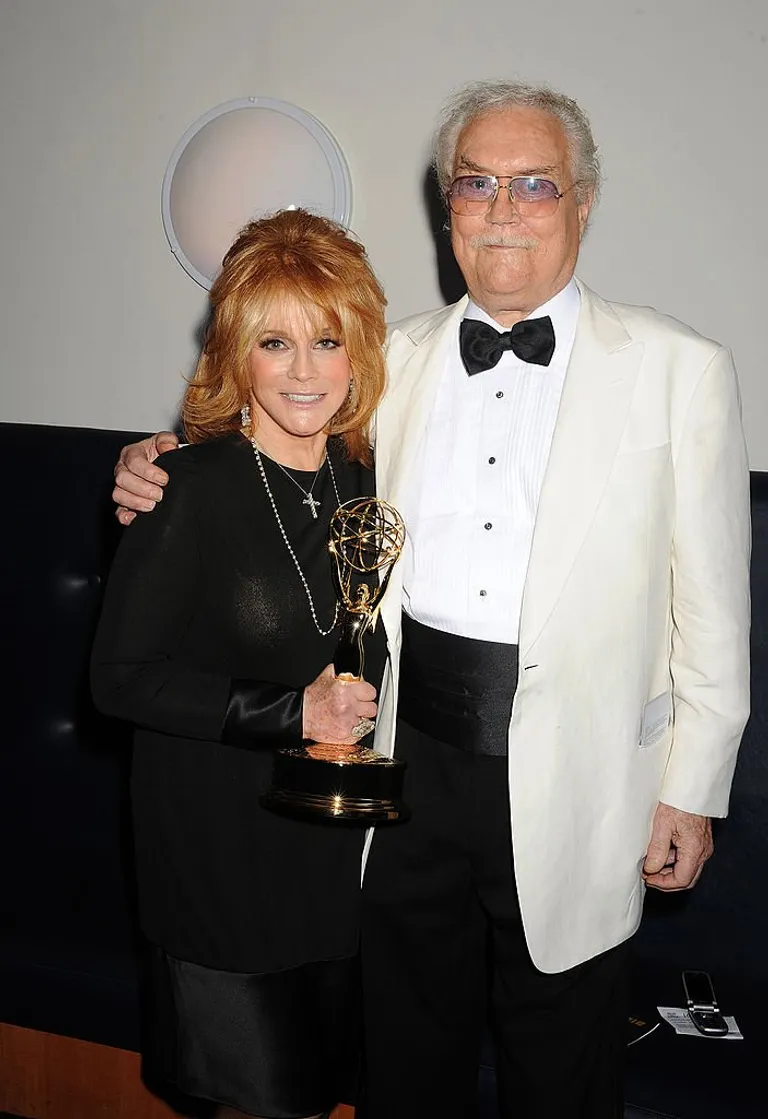 Ann-Margret and husband Roger Smith at the 2010 Creative Arts Emmy Awards | Photo: Getty Images
Upon meeting Ann-Margret, the two could no longer stand to be without each other. Corny as it sounded, Ann-Margret, probably still dealing with abandonment issues from earlier days, wanted Smith to be like her father.
Smith was more than glad to do that for her. Her happiness came first and was more important to him than achieving his childhood dreams of becoming a famous actor. He says:
"She wanted me to be like her father, and I wanted to do it for her. By doing what she wanted, I liked myself much better."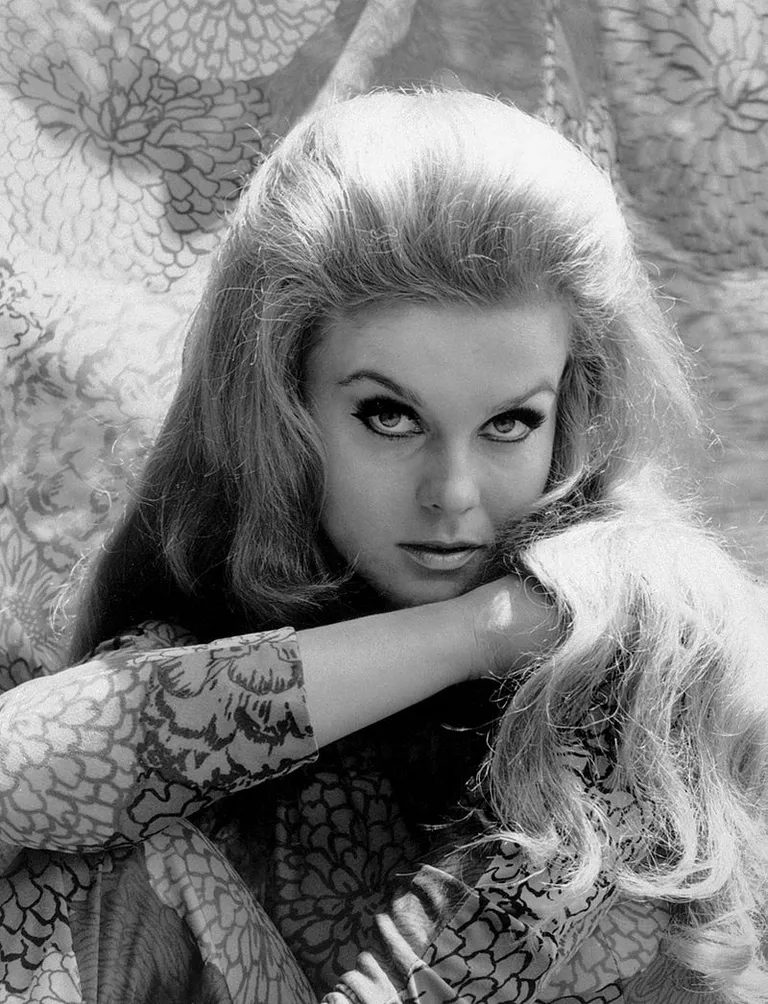 A snapshot of Swedish-American actress Ann Margret from a 1968 television special. | Source: Wikimedia Commons, Public Domain
Every one of them had what their hearts desired — Ann-Margret got a successful career and a husband that put her happiness before anything else. In contrast, Smith had a chance to manage his wife's career and marry one of the most beautiful women he ever met.
Theirs was a once-in-a-lifetime chance at having it all, and even after a successful career and marriage, Smith did not believe in the possibility of having it all, well, at least for others.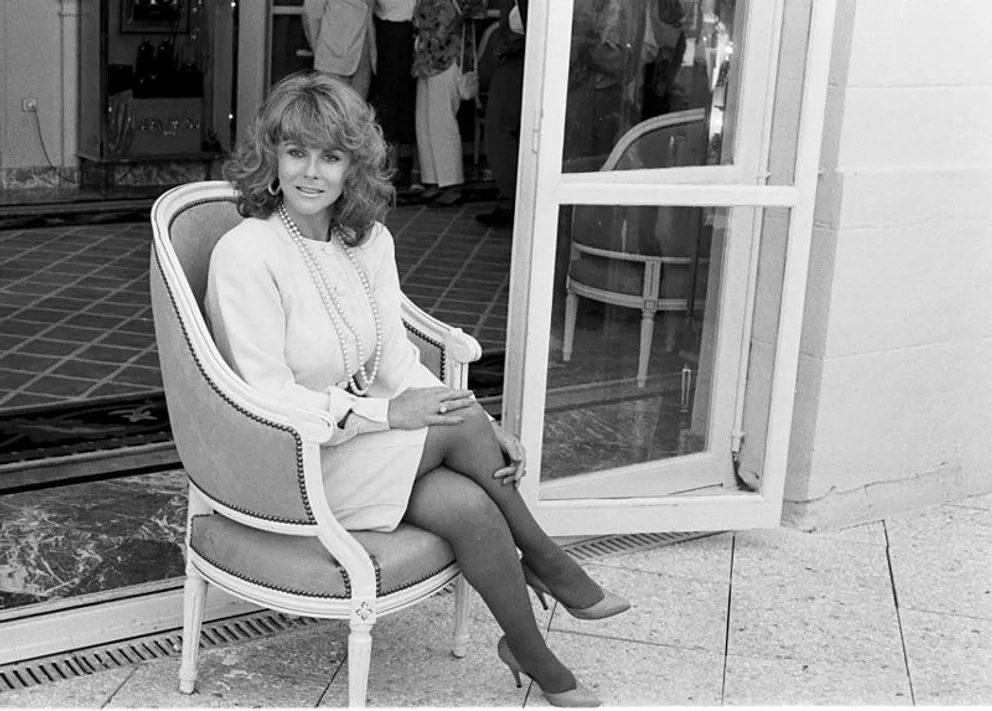 Actress Ann-Margret attends the Deauville American Film Festival (Normandy, France) in September 1988. | Source: Wikimedia Commons By Roland Godefroy - Own work, CC BY 2.5
But "The Crash Landing" actor made it work for him — he had married a successful actress, had a fulfilling career, and a marriage that worked.
They were married for 50 years at the time of Smith's passing in 2017. Even though they did not have children of their own, they, together, helped raise Smith's children from his previous marriage.
Please fill in your e-mail so we can share with you our top stories!