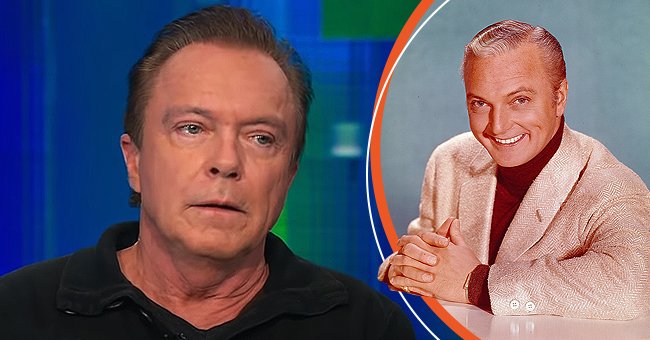 Getty Images | youtube.com/CNN
David Cassidy Almost Went Bankrupt When His Dad Who Resented His Success Died in Fire in 1976

Despite enjoying a successful teen career, David Cassidy struggled financially in the days leading to his father's death. Find out about the pair's relationship and David's struggles.
David Cassidy was an American actor, singer, songwriter, and guitarist. He was best known for playing Keith Partridge in the 1970s musical sitcom "The Partridge Family."
Thanks to the role, David rose to fame and was a teen idol and superstar pop singer in the 1970s. David was from a family of entertainers. His father was Actor Jack Cassidy, while his mom, Evelyn Ward, was also an actress.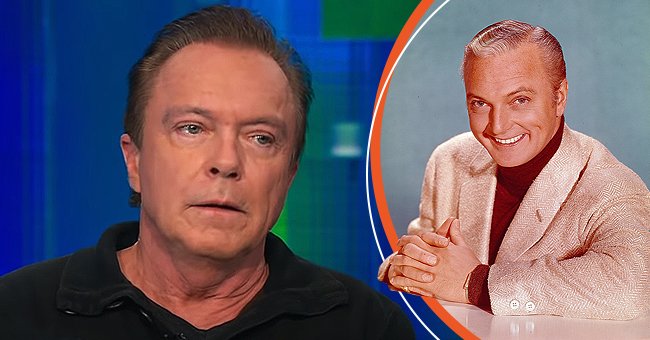 American actor David Cassidy in an interview. [Left | Portrait photo of American actor Jack Cassidy. [Right] | Photo: Getty Images
He spent most of his childhood being raised by his maternal grandparents as his parents were usually touring on the road. Later, he found out that his parents had divorced without telling him.
After David's father divorced his mom, he married Singer and Actress Shirley Jones, who played his mom in "The Partridge Family."
David had a fractious relationship with his dad. Jack was an alcoholic and resented his son's eventual superstardom. He also resented his wife, Jones' success.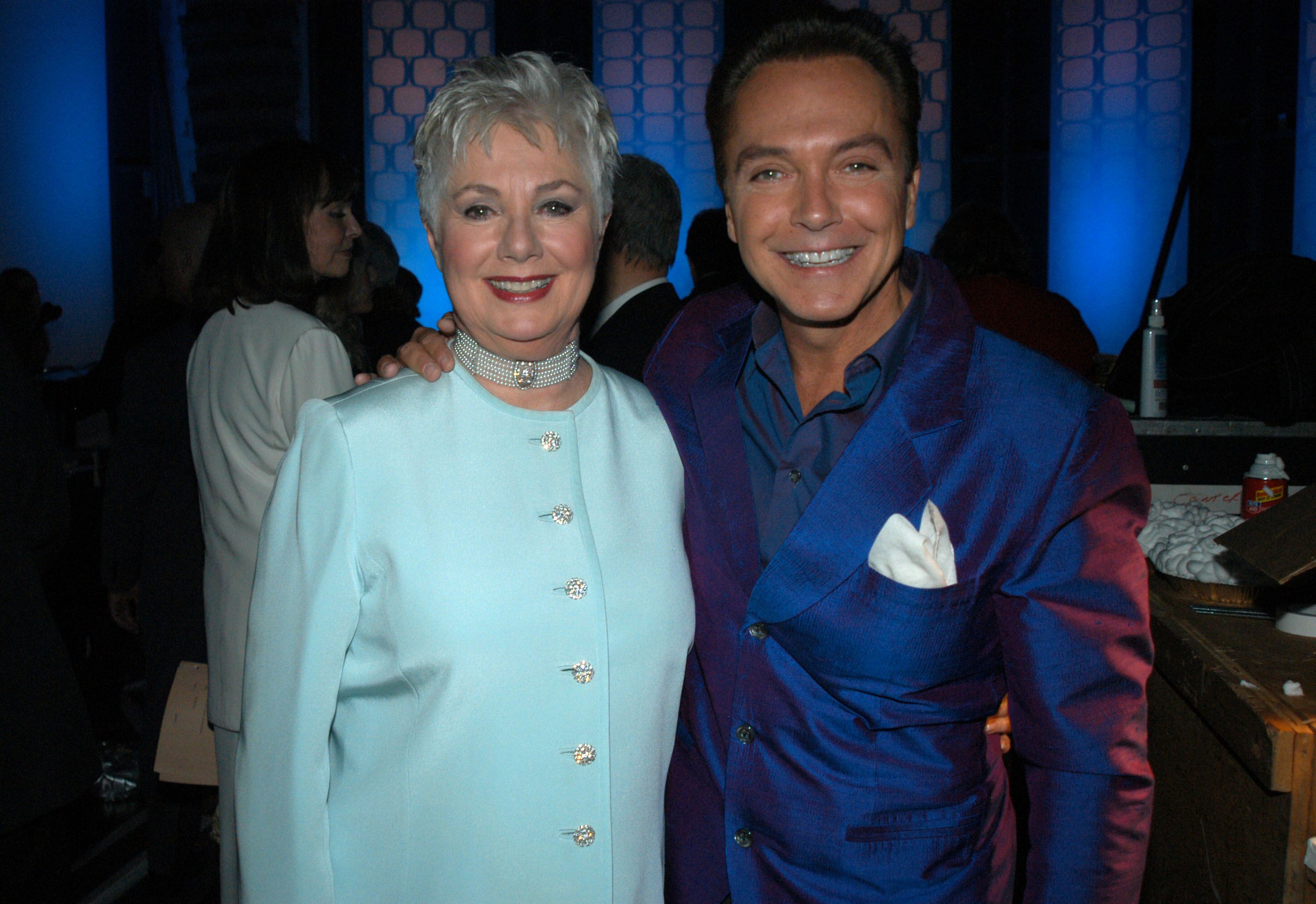 Shirley Jones and David Cassidy during The TV Land Awards at Hollywood Palladium in CA, United States on March 02, 2003. | Photo: Getty Images
Despite David's fractious relationship with Jack, he spurred his interest in acting. David followed that interest after finishing school and eventually attained success after his stint as Keith Partridge made him an instant star.
David wrote about his relationship with his dad in his memoir "C'mon, Get Happy…: Fear and Loathing on the Partridge Family Bus."
He revealed his dad once took him to Roland Meledandri, one of New York's most expensive clothing stores. Jack took his son to his tailor and picked a couple of suits for himself.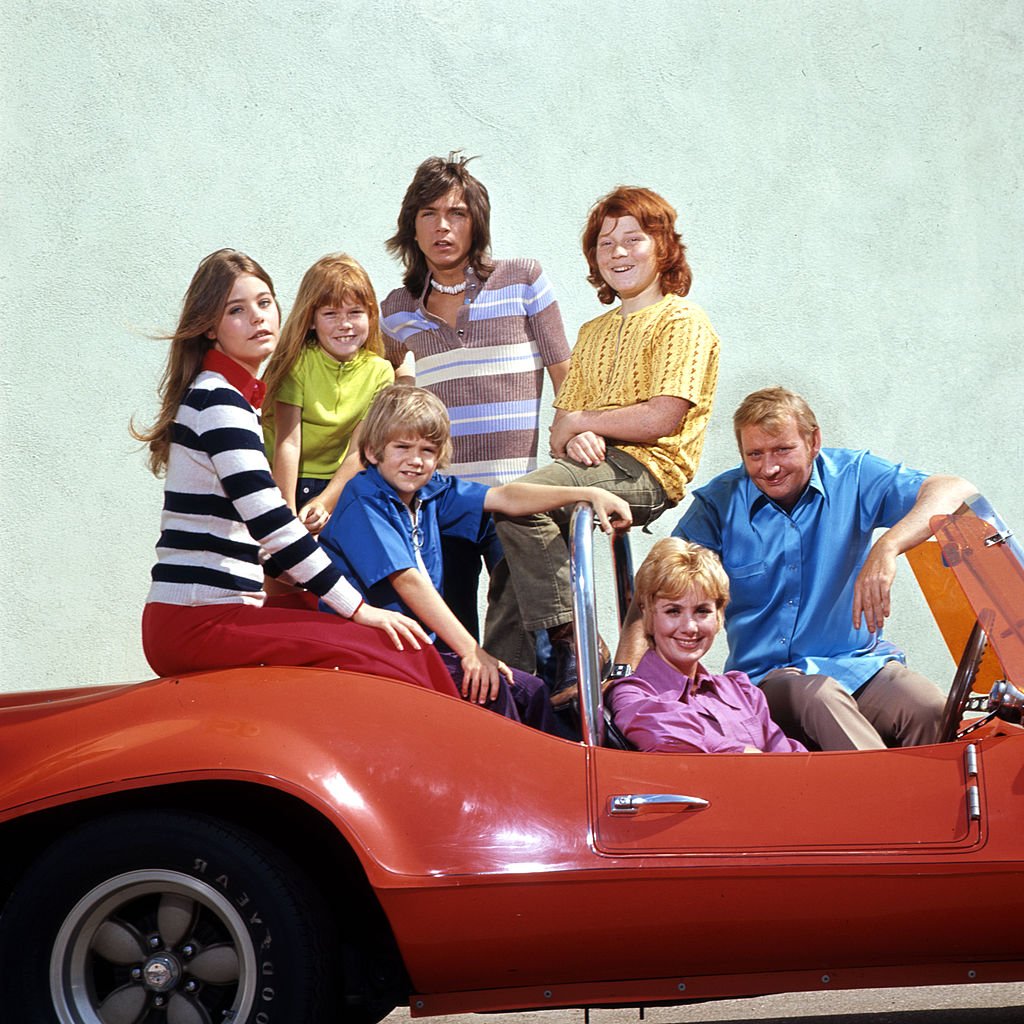 "The Partridge Family" cast, including Susan Dey and David Cassidy, in May 1972. | Photo: Getty Images
Then, he put David in a terrific suit before picking an overcoat, a great sports jacket, and slack for him. While David was trying on the outfits, the tailor was marking them.
The bill ran up to about $800, which was a fortune in those days. Although David did not really like the dresses, he knew his dad was happy.
David explained that Jack put his arms around him affectionately. Such gestures and moments made David feel his father's love for him. Then, as they walked out of the store, he thanked him for the outfits.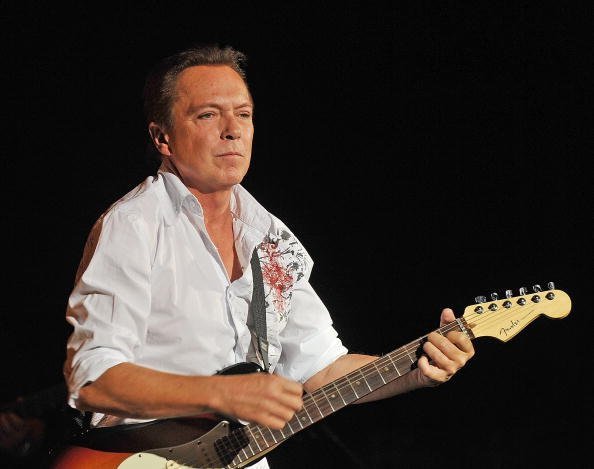 David Cassidy performs at the Queensborough Performing Arts Center in Queens on November 21, 2009 in New York City. | Photo: Getty Images
However, Jack told him there was no need to thank him. Instead, he told David he would compensate for the outfits by paying him $15 per week until he had paid it all back.
David wrote that the day was significant for him as he felt he was finally seeing his dad the way his mom had long seen him. He described Jack's actions as a dirty trick.
David said as a father, he would do everything his father did not do.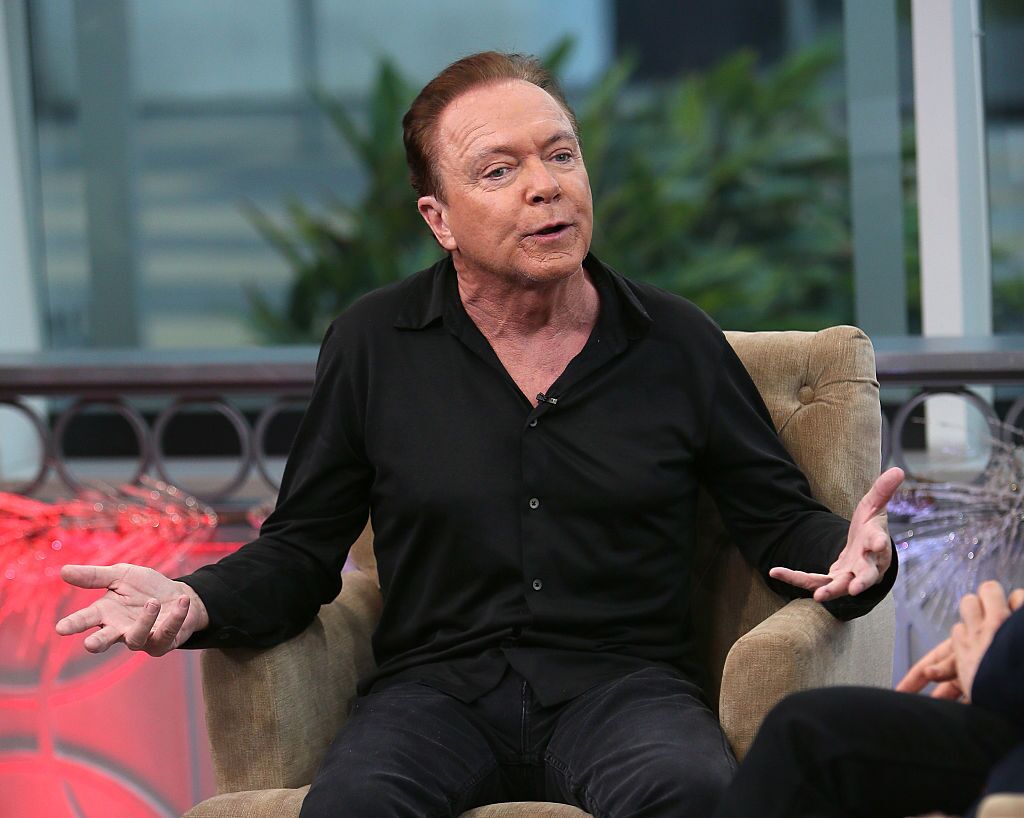 Singer David Cassidy attends Hollywood Today Live at W Hollywood on December 14, 2016. | Photo: Getty Images
He also wrote that Jack told him no one gave him money when he was young. Hence, he expected David to do what he had done. David eventually paid the money to his father.
Although David had a strained relationship with his father, he wrote that he developed a good relationship with his stepmom, Jones. He described her as a wonderful human being.
David also revealed that when he was 18, his dad, who had not been a part of his life for many years, suddenly decided to play his role.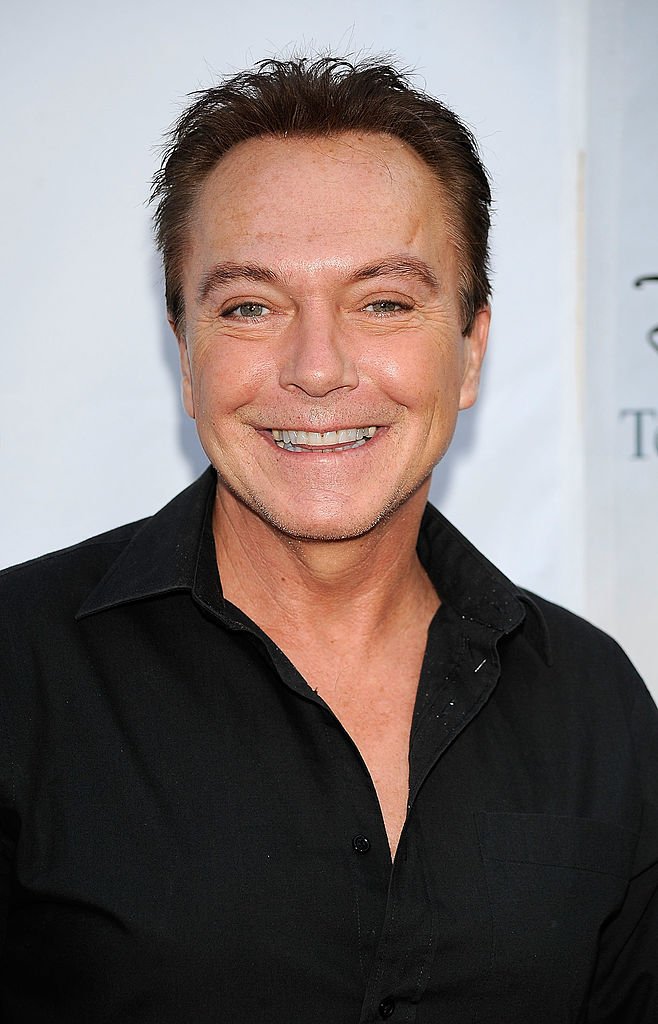 Actor David Cassidy arrives at Disney-ABC Television Group Summer Press Tour Party at The Langham Hotel on August 8, 2009 in Pasadena, California. | Photo: Getty Images
Therefore, he laid down multiple ground rules, which his mom never did. However, despite Jack's objections to those rules, he insisted on gaining some responsibility and buckling down.
Jack wanted to make up for all the years he had not been around in David's life, but they always had much friction. In the book, David concluded that he thought he and his dad were very much alike.
Jack died on December 12, 1976. He died in a fire that swept through his penthouse apartment in Los Angeles. He was 49. The avoidable fire was said to have started due to a cigarette left smoldering on the couch.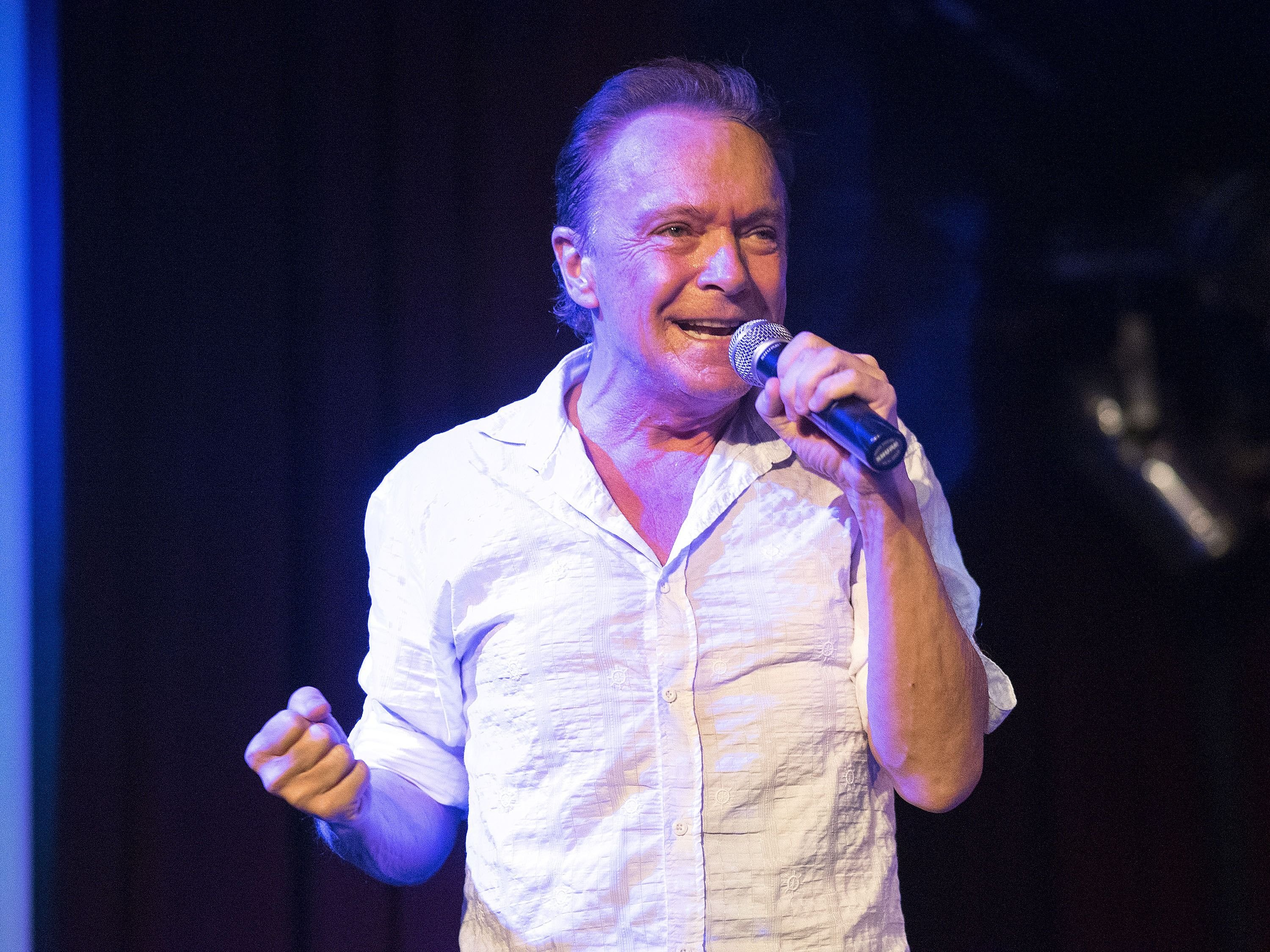 Musician David Cassidy performs at BB King on January 10, 2015. | Photo: Getty Images
David made so much money at the peak of his career, but agents, managers, and hangers-on gobbled up most of the money he made. Thus, he was left with almost nothing.
Slowly, he started declining in his career. By the year of his father's death, he had mounting bills. Hence, his dad's death was a shattering blow.
He battled with many difficulties, including bankruptcy but never gave up as he recorded several solo albums up the 1990s and continued touring.
David was married thrice in his lifetime. His first marriage was to Kay Lenz from 1977 to 1983, while his second marriage was to Meryl Tanz from 1984 to 1988.
He married Sue Shifrin, a songwriter, in 1991. They had a son named Beau. He also had a daughter named Katie Cassidy, who he shared with Sherry Williams, a model.
Katie, an actress, was raised by her mom and stepdad, Richard Benedon. David once spoke about his relationship with her, revealing he was her biological father but did not raise her.
In a 2012 interview with The Guardian, David said he would do everything his father did not do as a dad. He also said his son Beau's birth changed his life.
He added that he had been with Shifrin for 25 years, which was a big deal in his business. However, Shifrin and David separated in 2013, and she filed for divorce in 2013.
David spent the last decade of his life battling problems caused by alcoholism. He was arrested multiple times for drink-driving and was sentenced to 90 days in rehab in 2014. In 2015, he filed for bankruptcy.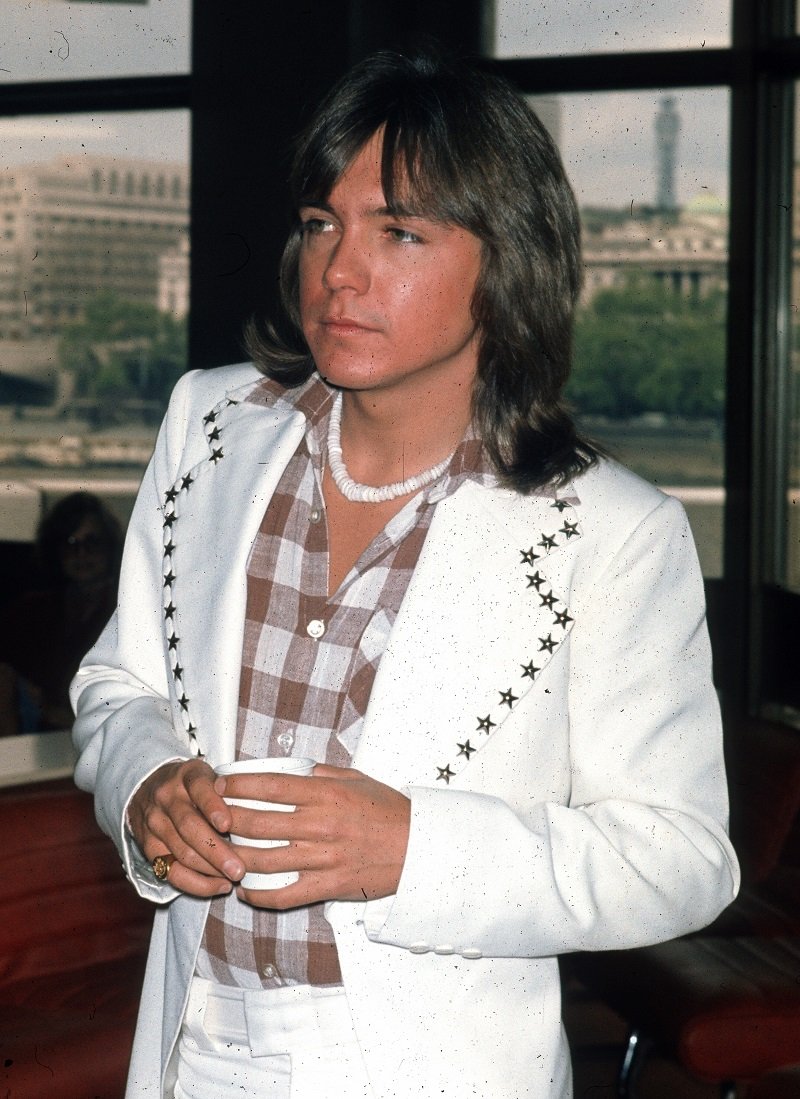 David Cassidy on May 25, 1974, in London, England. | Photo: Getty Images
Later, David said he had quit drinking, which turned out to be false. He later revealed he had dementia, which his mom and maternal grandmother had.
It turned out that his alcoholism led to his symptoms. In an interview, he admitted that he had liver disease, and there was no sign of him having dementia at that stage of his life. Instead, it was complete alcohol poisoning.
David said he lied about quitting alcohol and admitted that he brought his travails upon himself. He added that he did it to cover up the sadness and emptiness. David died of liver failure on November 21, 2017. He was 67.
Please fill in your e-mail so we can share with you our top stories!