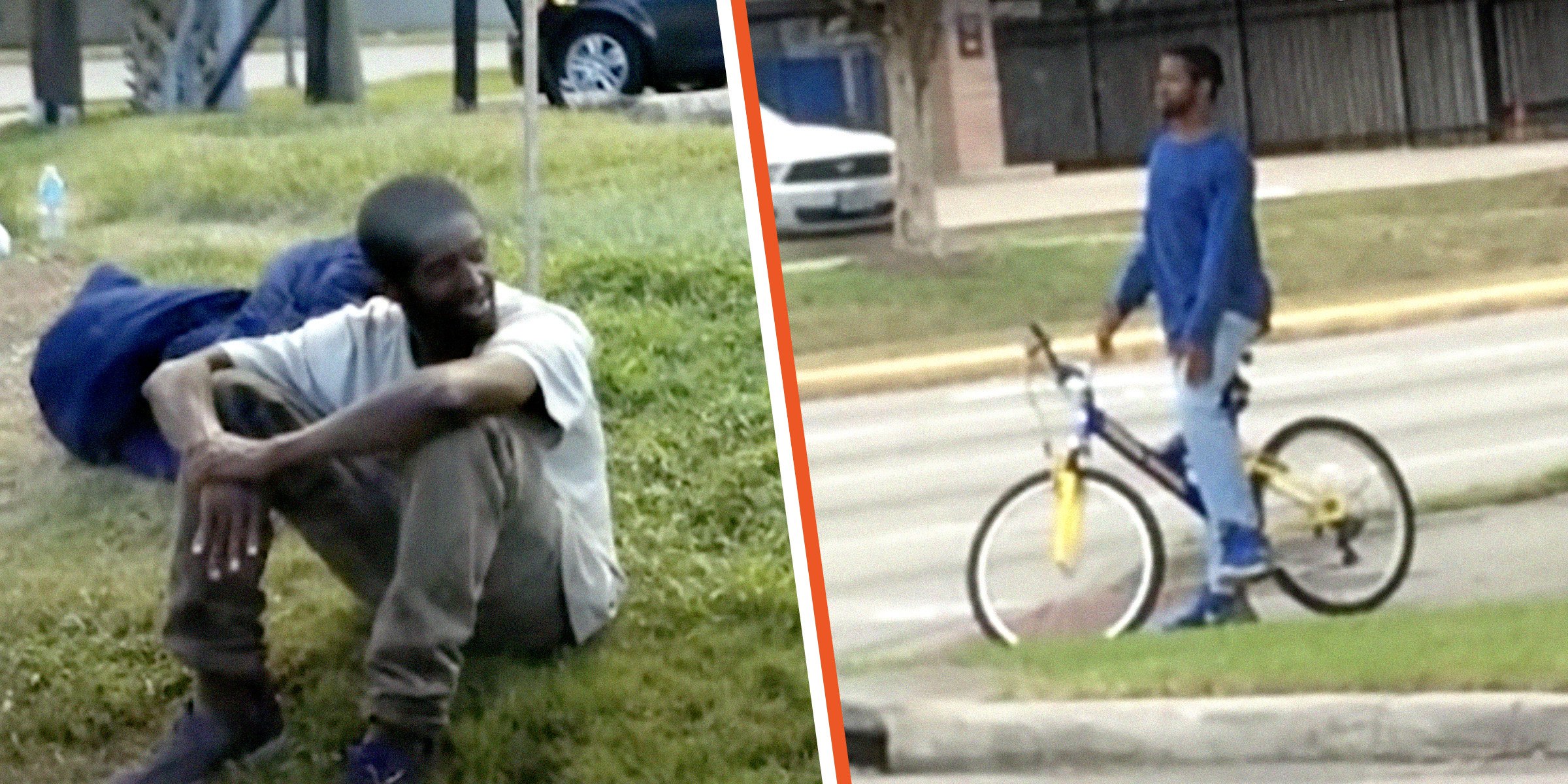 youtube.com/CBSNews
Woman Notices Lonely Man Waiting in the Same Place for 3 Years, Decides to Ask Him Why One Day
For three years, a woman driving along the same road noticed a man pacing and chatting with passersby. She always wondered why he chose to stay in the same corner. Then, one day, she decided to ask him the reason and learned something astonishing.
Life is full of endless surprises, and every moment holds the possibility of something new and exciting. While it's good to see things going according to our plans and wishes, sometimes, we might be startled by how things turn out.
Still, a simple hello or a small conversation with someone can brighten up our day and restore our faith in love, humanity, and kindness. We're all meant to do extraordinary things in our lifetime, and today's story encapsulates something similar.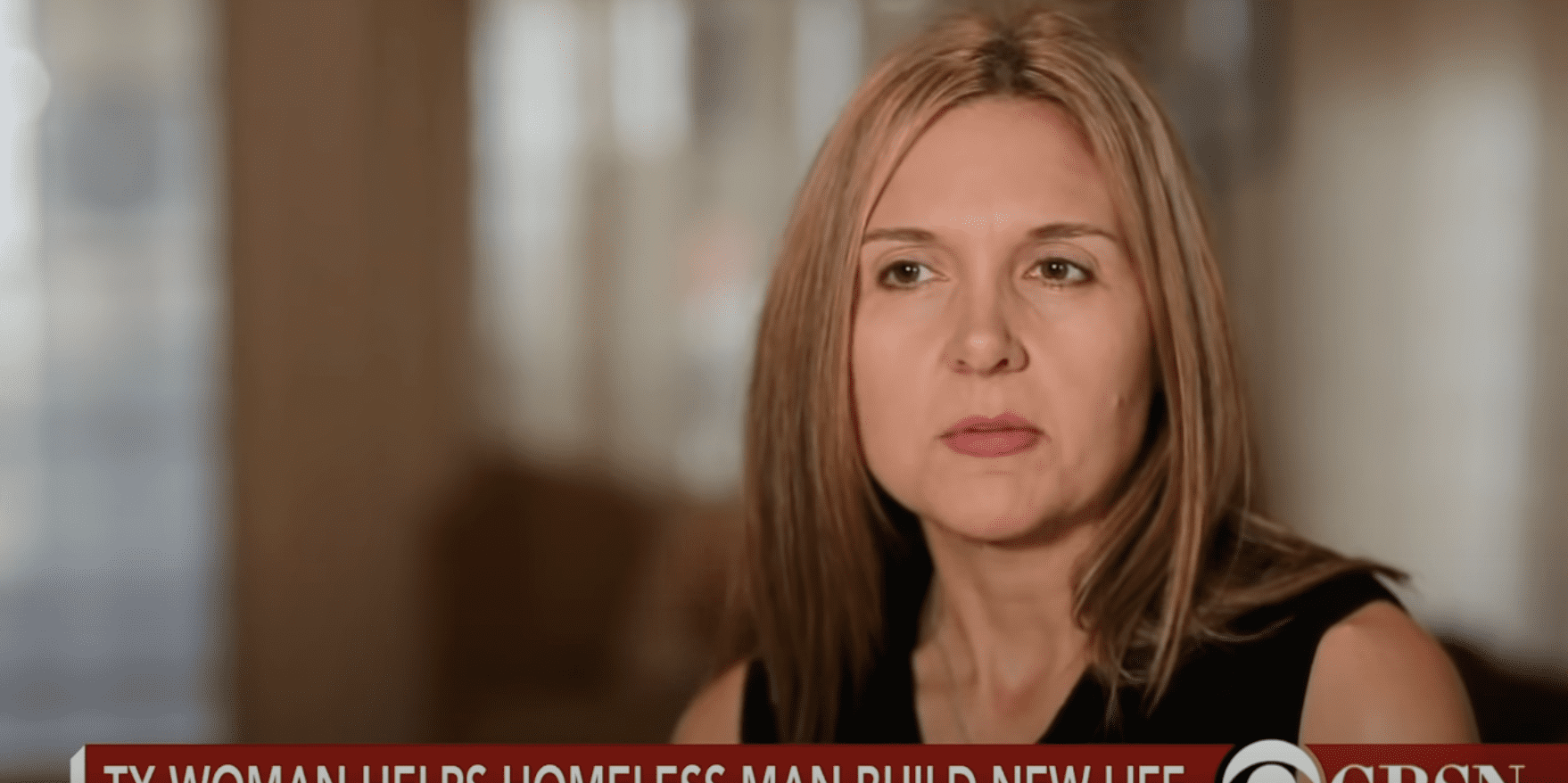 Ginger Sprouse. | Source: YouTube.com/CBS News
TAKING THE SAME ROUTE TO WORK
Ginger Sprouse lived with her husband in Clear Lake, Texas, and ran her business of offering cooking classes in Nassau Bay. As she drove to work every day, she drove past the same roads and had memorized every nook and corner.
While driving to work, Sprouse often noticed a man sitting on the corner of the street. Sometimes, the lonely-looking fellow sat down on the pavement; at other times, she saw him pacing to and fro.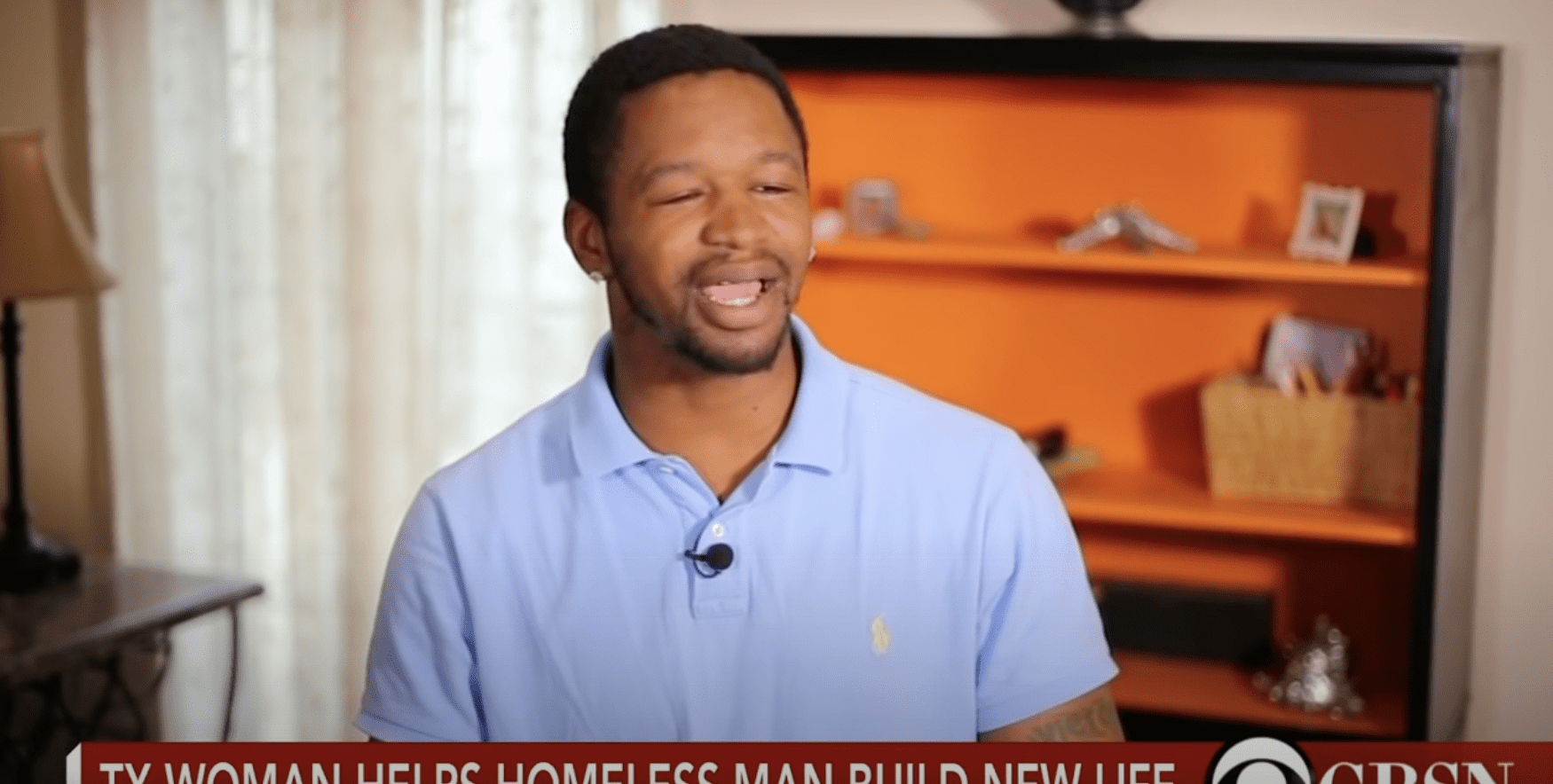 Victor Hubbard. | Source: YouTube.com/CBS News
SOMETHING NAGGED HER
For three years, Sprouse saw the man in the same spot every day. Rain or shine, he never left his corner. Occasionally, Sprouse would notice him talking to passersby and wondered how many people knew him.
They also took care of his food and organized his doctor's appointments.
Her curiosity piqued every time she drove past him, but she didn't say anything. Then, one day, in June 2016, the Clear Lake woman decided to do something she hadn't done in the past three years — she stopped to talk to the man.
STRIKING UP A CONVERSATION
As Sprouse stopped her car right down the street from Space Center Houston and rolled down her window, she had no idea that a simple hello would change her life forever. She recalled the life-altering experience in these words:
"He [the man] reached the driver's side of my car and stood silently regarding me. Then he smiled. A bright, sunny, eyes crinkling at the edges kind of a smile. I knew then that everything was all right."
Soon, the two started talking, and Sprouse told the man she was curious to hear his story. Then, she learned important details about his life. He told her his name was Victor Hubbard, and he was 32 years old.
A HEART-RENDING STORY
Hubbard also mentioned that he struggled with severe mental illness. The Texas woman felt grateful that Hubbard could trust her enough to share his story, but there was still something he hadn't told her. She proceeded to ask him why he always stayed in one particular spot.
To her surprise, Hubbard narrated his heart-rending story and said his mother had abandoned him, and he returned to that corner every day in hopes of seeing her again.
FROM STRANGERS TO FRIENDS
According to Sprouse, Hubbard had been on and off the streets for ten years, and the local and social services had been unable to locate his mother. Over the next few months, Sprouse and Hubbard forged an unlikely connection and became good friends.
After learning Hubbard's heartbreaking story, Sprouse said a prayer for him, being a strong Christian. But she knew she wanted to do more to help ease his troubles. At that moment, she read a Bible verse (James 2:14-17) that stressed the importance of acting in good faith. Sprouse recounted:
"That hello and the few lines of Scripture took root that night in my heart. With my husband's blessing, the very next morning I began to make phone calls to social services, the police, homeless shelters and psychiatrists."
WELCOME TO THE FAMILY
Soon afterward, she turned to Facebook and sought help from her community. Eventually, Sprouse and her husband invited Hubbard into their hearts and home. They also took care of his food and organized his doctor's appointments.
Moreover, Sprouse offered Hubbard a job at her cooking school, "Art of the Meal," and started a Facebook page, "This is Victor," where she shared regular updates on her family's newest member. She also set up a GoFundMe page to help him get back on his feet.
Hubbard thanked his friend for her generosity and kindness and said she saved him when he needed it the most. But he wasn't the only one relishing in the joy of gratitude — Sprouse shared she was equally grateful for finding Hubbard. She expressed:
"That smelly, dirty man resides with my family now and is like my little brother, going on three years. There has been a lot of life lived in between that hello and today, ranging from joyful to downright heartbreaking. I would not trade it for the world."
LOOKING OUT FOR HER BUDDY
According to TODAY, Hubbard's story garnered so much attention that it eventually contributed to tracing his mother's whereabouts. Per Sprouse, she lived in East Texas and was not pleased with the public attention.
Meanwhile, Sprouse said she hoped that as an adult, Hubbard would make responsible choices and not go back to something that brought him discomfort and ruined his health. She also added:
"We kind of had to make that decision. Is he really a part of our family? Do we really mean it when we say that he's going to be in our lives for the rest of it if that's where he wants to be? And we said, 'Yes, he is.'''
What are your thoughts on this story? Do you think Sprouse did the right thing by stopping to talk to Hubbard and becoming his friend? Have you ever become friends with a stranger and helped change their life for the better?
Please share this lovely story with your family and friends.
Please fill in your e-mail so we can share with you our top stories!