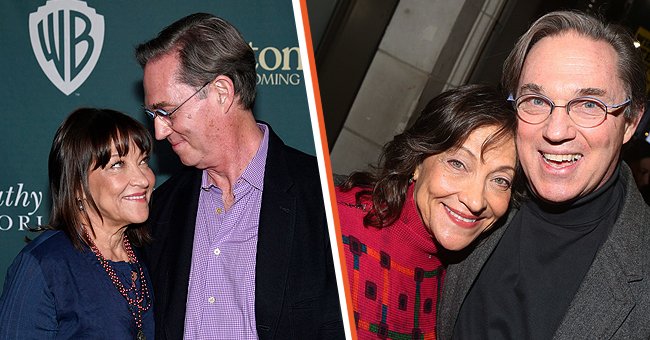 Richard Thomas and Georgina Bischoff | Richard Thomas | Richard Thomas and Georgina Bischoff | Source: Getty Images
Richard Thomas' Marriage 'Wasn't Always Easy' - He & 2nd Wife Managed to 'Weather Every Storm'
American Actor Richard Thomas has not had it so easy in his marriages. His first marriage ended in a painful divorce, but he and his second wife stayed strong despite all the odds.
Richard Thomas was born on June 13, 1951. He is the son of Barbara Fallis and Richard S. Thomas, who danced with the New York City Ballet and owned the New York School of Ballet.
Richard studied at Columbia College and majored in Chinese before switching to the English Department. However, he left the school in his junior year because of his role in "The Waltons."
Richard Thomas at the opening night of "My Name Is Lucy Barton" at the Samuel J. Friedman Theatre on January 15, 2020 in New York City. | Source: Getty Images
Richard is best known for playing budding Author John-Boy Walton in "The Waltons," which ran on CBS from September 14, 1972, to June 4, 1981.
He also starred in the television movie "The Homecoming: A Christmas Story," which was broadcast on December 19, 1971, and whose success led to the creation of "The Waltons."
Richard won an Emmy award and two Golden Globe Awards for his starring role in "The Waltons." Other notable films he has starred in include the miniseries adaptation of Stephen King's "It" and the FX spy thriller series "The Americans."
Richard has enjoyed a largely successful career. His personal life is also successful as he is a father of five children and two stepchildren from two marriages.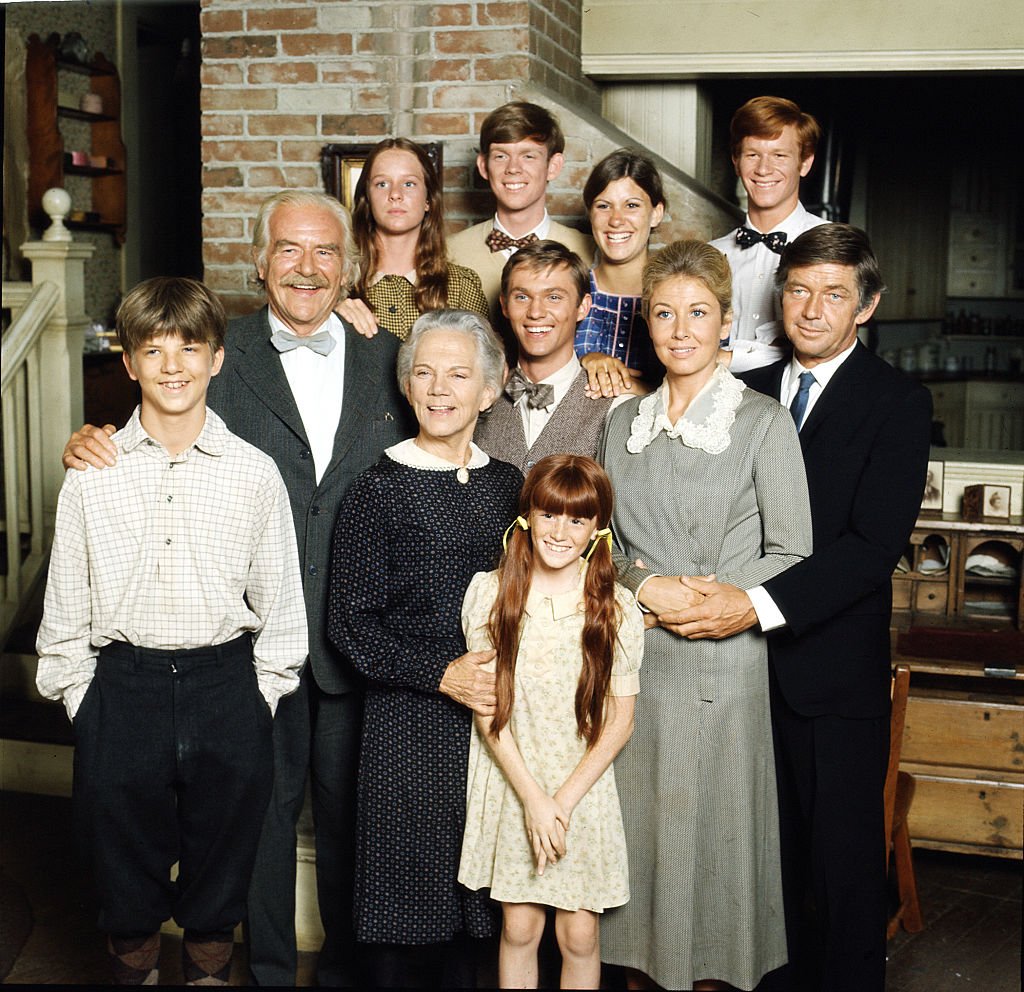 A portrait of the cast of "The Waltons" on January 1, 1977. | Source: Getty Images
RICHARD THOMAS'S FIRST MARRIAGE
The actor tied the knot for the first time to Alma Gonzales in 1975. A year after saying their vows, Richard and Gonzales welcomed their first child and son, Richard Francisco.
In 1981, the couple added to their brood by welcoming triplet daughters, Pilar, Barbara, and Gwyneth. However, their marriage did not go the long haul as they divorced in 1993, after 18 years of marriage.
Richard, who worked steadily on theatre, films, and television years after leaving Walton's Mountain, once admitted that his divorce from Gonzales was painful.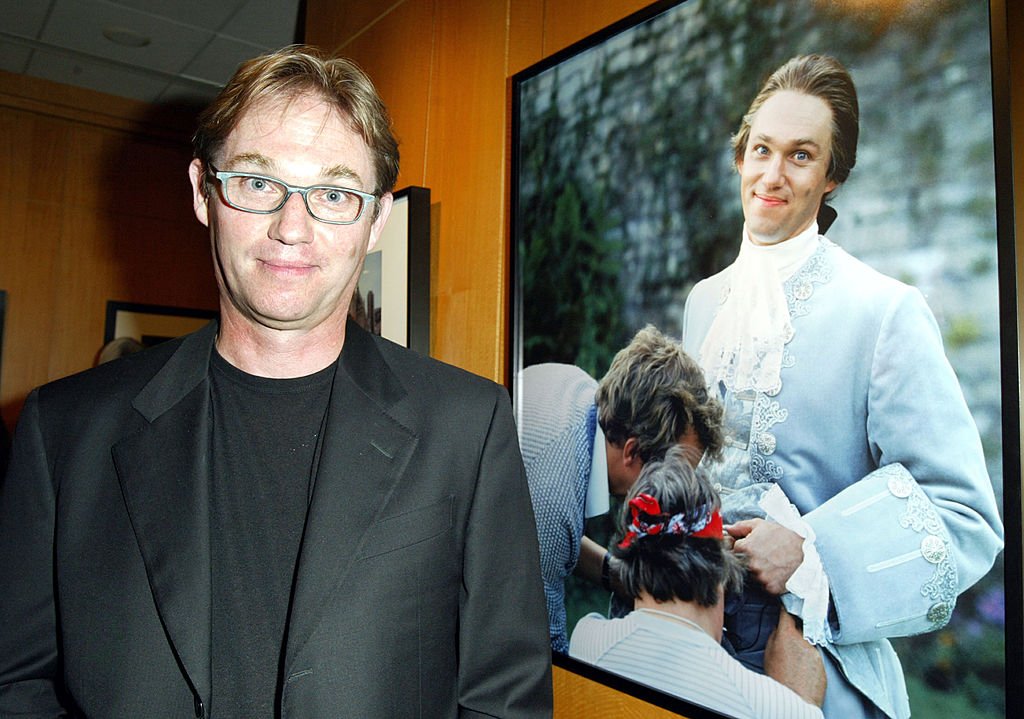 Richard Thomas poses in front of his portrait taken by photographer Pat York on September 12, 2003 in Beverly Hills, California. | Source: Getty Images
While reacting to the suggestion that he led a charmed life and seemed unaffected by show business, Richard said he has always felt that way.
However, he said that life brings one to their knees at a point. He then revealed that his divorce brought him to his knees, which he described as painful.
Richard said the divorce was not his idea but admitted that it eventually turned out well, saying, "But because of it [the divorce], I was dragged kicking and screaming into a happier life."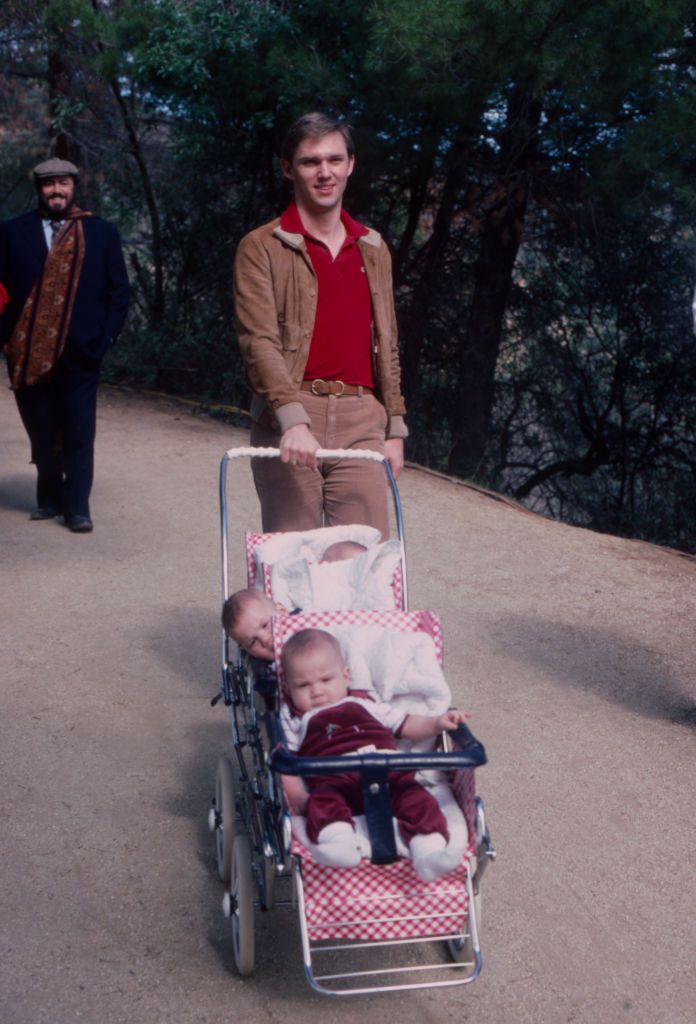 Richard Thomas and his children at 'Pavarotti & Friends' on March 29, 1982. | Source: Getty Images
FINDING NEW LOVE
The happier life Richard referred to was his marriage to second wife Georgina Bischoff, an art dealer, who he met shortly after calling it quits with Gonzales.
Less than a year after divorcing Gonzales, Richard married Bischoff on November 20, 1994. The couple had much in common: it was their second marriage, and they had kids from their previous marriages.
Richard revealed he cooks Thanksgiving dinner while his wife cooks Christmas dinner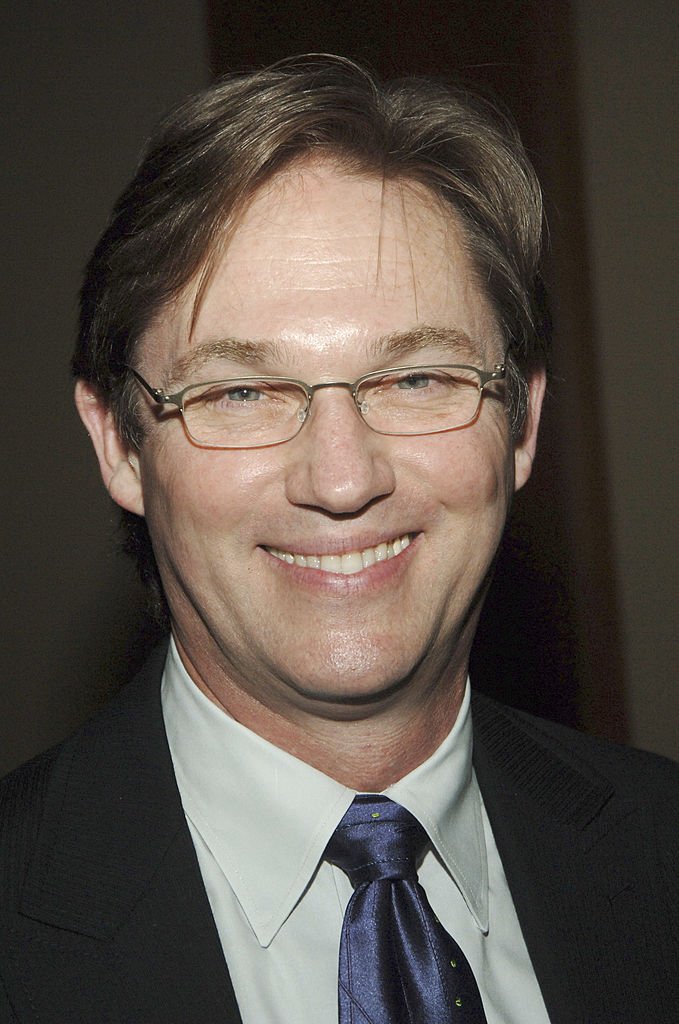 Richard Thomas at "Kids Night Out" at Pier 60 at Chelsea Piers on June 6, 2005 in New York City. | Source: Getty Images
Richard and Bischoff said their marital vows in front of almost 50 of their closest family and friends. Their kids were also part of the wedding.
Richard's eldest son served as his best man while his triplet daughters were bridesmaids. Bischoff's daughters from her previous marriage, Brooke and Kendra, were also bridesmaids.
Given that they had been married before, Richard and Bischoff never thought they would ever walk down the aisle again. However, those thoughts changed the moment they met. Georgina once said everything was great when the passion came.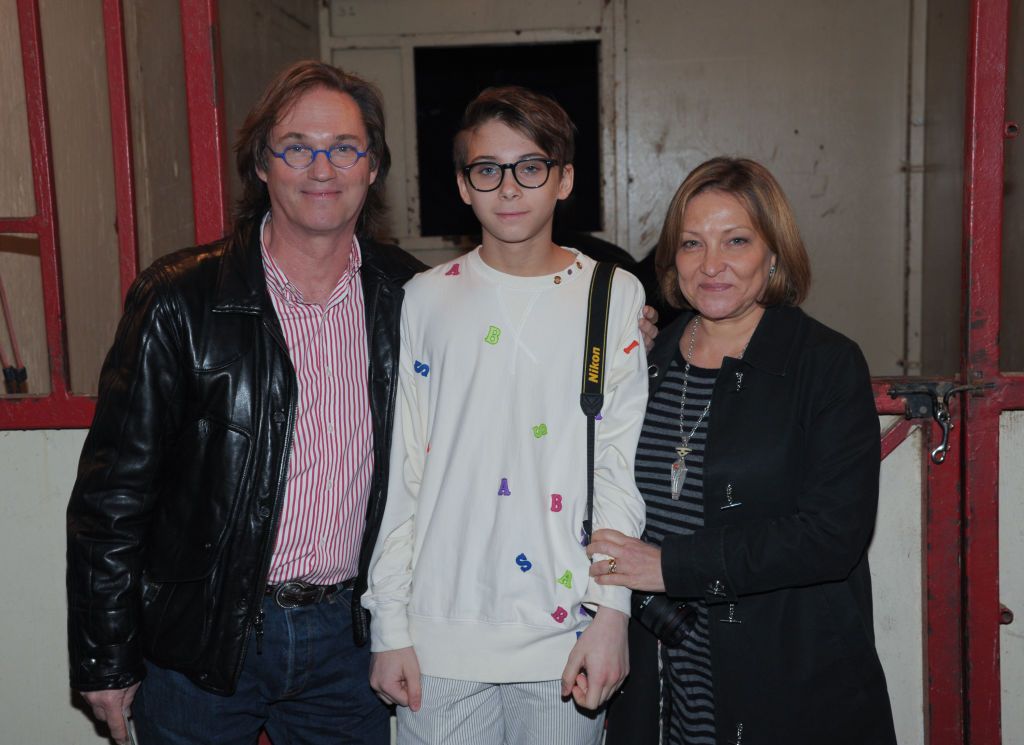 Richard Thomas, son Montana James Thomas, and wife Georgiana Bischoff Thomas in Damrosch Park on October 23, 2011 in New York City. | Source: Getty Images
JOHN-BOY'S REAL-LIFE WEDDING
Incredibly, Richard's marriage to Bischoff was imitated three weeks after they tied the knot. This time, he walked down the aisle again with someone else while his newly-wedded wife watched from the wings.
The wedding was between Richard's character, John-Boy Walton, and Janet Gilchrist, portrayed by Kate McNeil. The characters were tying the knot in CBS's "A Walton Wedding," which picked up the story of the original "The Waltons."
A year before "A Walton Marriage," all the surviving cast members of "The Waltons" reunited for a highly rated television reunion titled "A Walton Thanksgiving."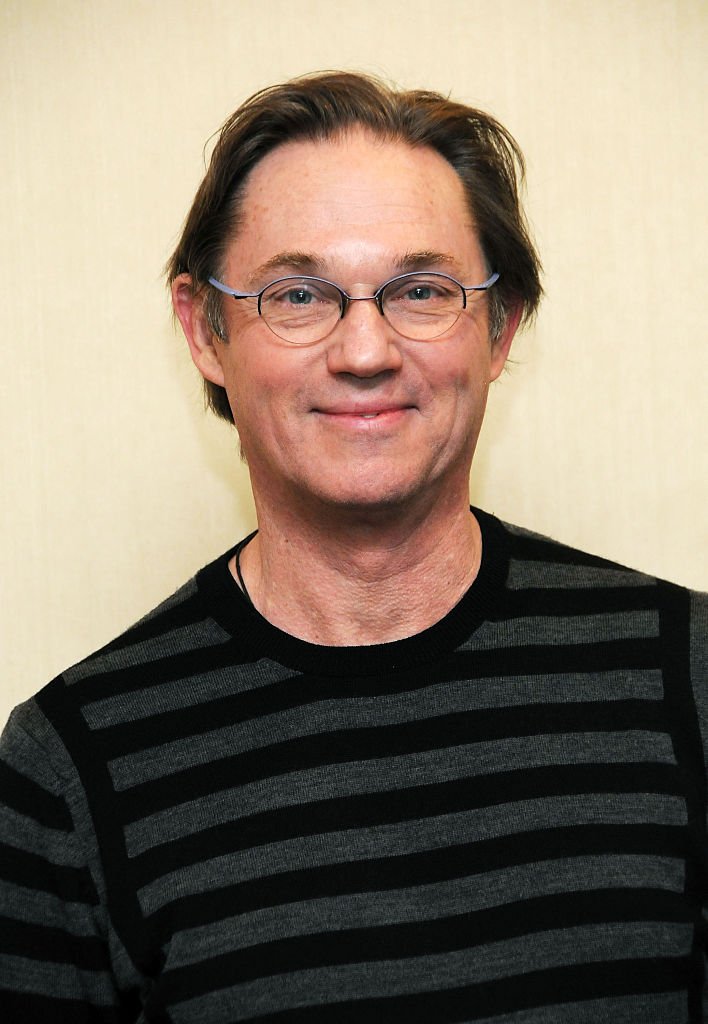 Richard Thomas attends 12th Annual National Corporate Theatre Fund Broadway Roundtable at UBS Headquarters on February 6, 2015. | Source: Getty Images
RICHARD'S SECRET TO HAPPY MARRIAGE
Richard and Bischoff have been married for almost 28 years and are still going strong in their marriage. However, it has not always been easy for them.
In a December 2020 chat with Closer Weekly, Richard opened up about the secret to his happy marriage to Bischoff. He said:
"I'm married to the most honest, straight-forward person, so you always know where you stand. There's a lot of trust between us and we have a lot of fun together."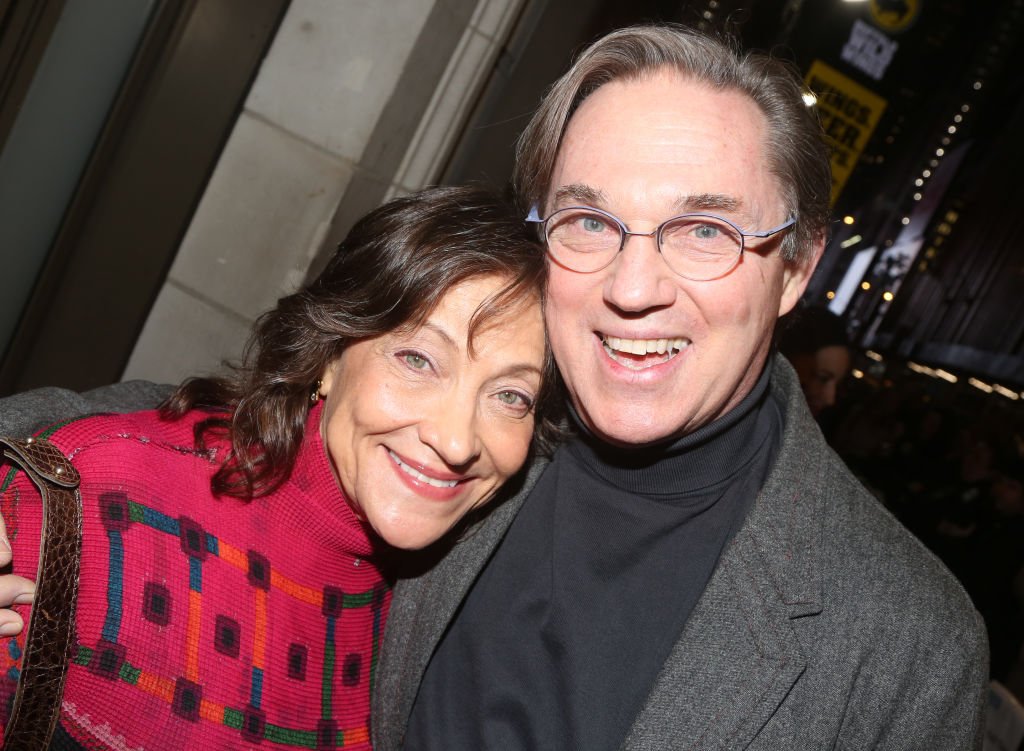 Georgiana Bischoff and husband Richard Thomas pose at the opening night of the new play "My Name Is Lucy Barton" on Broadway at The Samuel J. Friedman Theatre on January 15, 2020. | Source: Getty Images
The couple welcomed a son named Montana in 1996, adding to their blended family. During the interview, Richard admitted it was not always easy for him and his wife to blend a family of six children and then have their son. He said:
"It causes tension and challenges, but we've been able to weather every storm and those complicated parts of life."
Richard Thomas attends the 2016 Broadway Supports The NMA at Sardi's on March 24, 2016. | Source: Getty Images
PARENTING TIPS
When asked what he had learned about being a parent of seven children who are now adults, Richard offered some words of wisdom, saying:
"Don't try to make them be like you. Leave them alone. I don't mean let them go out and play in traffic, but let them be free to grow into who they are."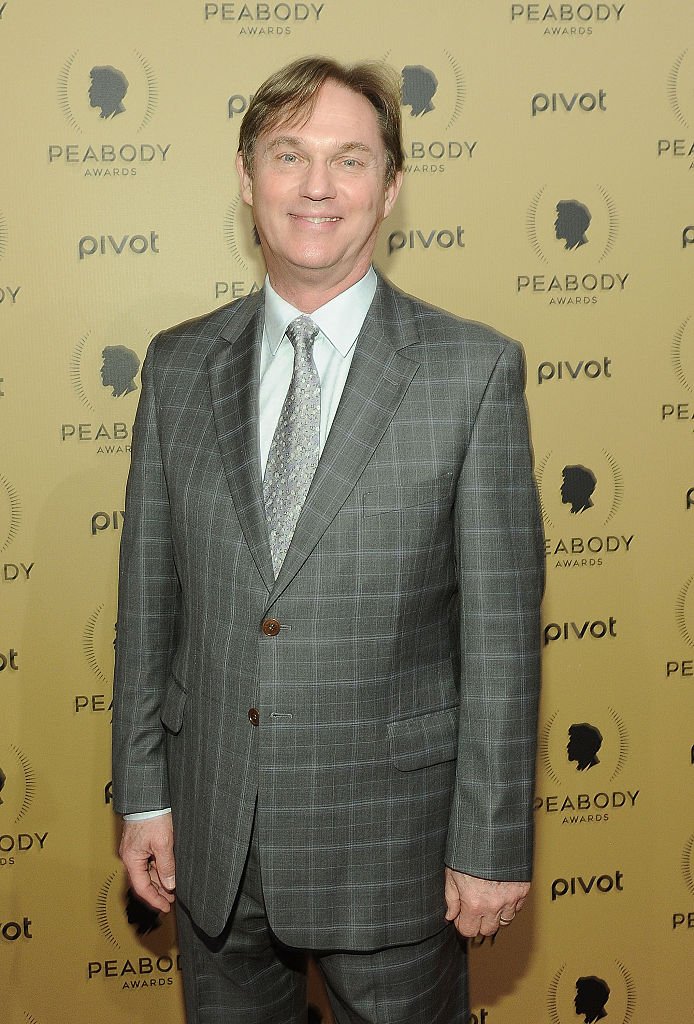 Richard Thomas attends The 74th Annual Peabody Awards Ceremony at Cipriani Wall Street on May 31, 2015. | Source: Getty Images
FAMILY HOLIDAY TRADITIONS
Richard and his family will be preparing for another Christmas holiday as the yuletide season approaches.
The lovely family has a way of celebrating the holidays. Richard revealed he cooks Thanksgiving dinner while his wife cooks Christmas dinner. He also said they are excellent together in the kitchen.
Richard explained that he and Bischoff have many kids and have been very big on having dinners at home. He also revealed cooking always gives him a tremendous amount of pleasure.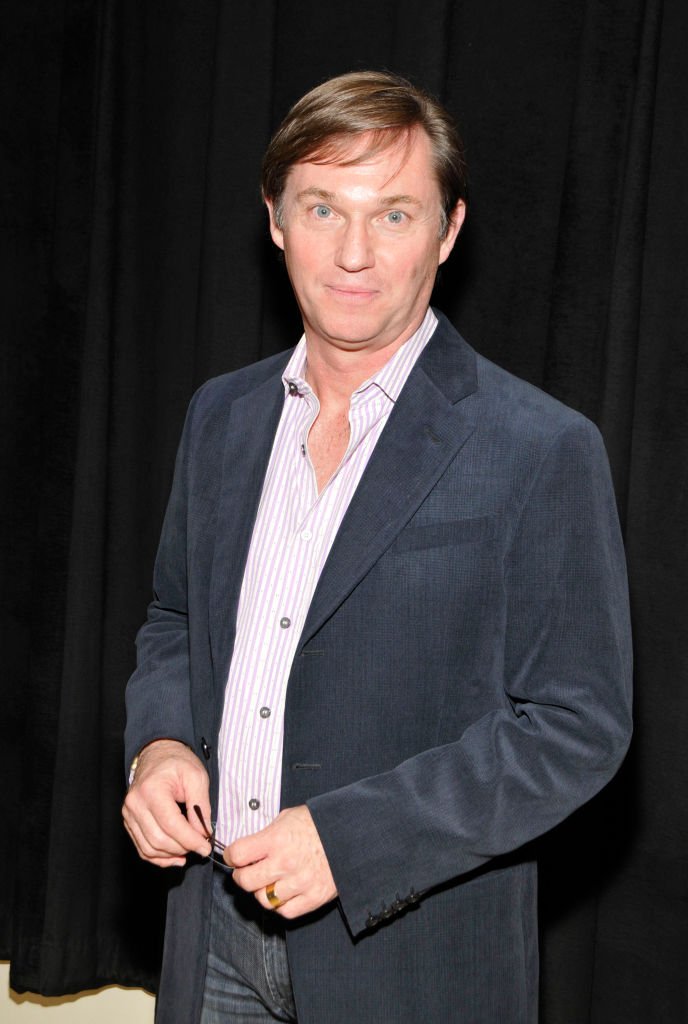 Richard Thomas attends the "Race" Broadway photo call at the Atlantic Theater Company on October 22, 2009. | Source: Getty Images
The 71-year-old star also dished out on his family's special traditions, revealing they do not do anything too crazy but focus mainly on making the Christmas tree as beautiful as possible.
He further said Bischoff prepares a spectacular traditional Southwestern Christmas feast. She also makes a beautiful table, which eventually gets filled by their children and visiting grandchildren.
Please fill in your e-mail so we can share with you our top stories!