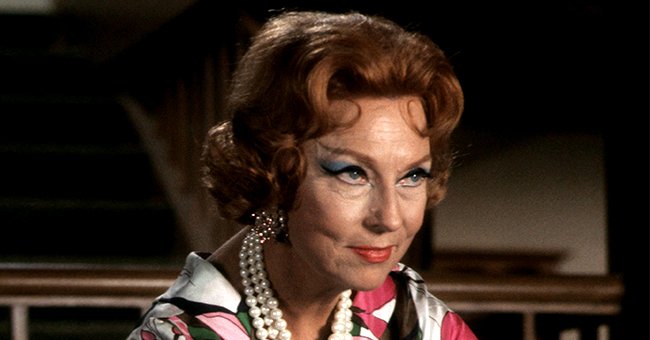 Getty Images
'Bewitched' Agnes Moorehead Once Demanded 'New Darren' Kiss Her Hand in Greeting
Agnes Moorehead had a good working relationship with her costar Dick York, and when he had to give up his role, she could not make peace with it. She made his replacement, Dick Sargent, feel unwelcome and even made him cry.
Agnes Moorehead played Endora on the 1964 TV sitcom "Bewitched" alongside Dick York (Darrin). The duo had a strong bond as costars, perhaps because they shared a strong spirituality but were not fellow Christians. Moorehead told TV Guide about York:
"I probably understand him better than the others. He's rather profound. He has a spiritual quality. I am a religious girl. I have great faith. This creates a rapport between us."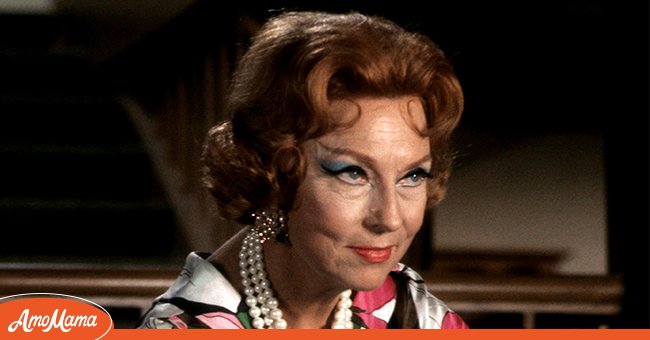 Actress Agnes Moorehead during an episode of the TV sitcom "Bewitched" titled "Naming Samantha's New Baby" aired on October 23, 1969 | Photo: Getty Images
AGNES & DICK'S BOND & FRIENDSHIP
The Emmy winner added that actors who have that spiritual quality understand each other without communicating often. The feeling was mutual with York as he adored her just as much, according to Herbie J Pilato, who revealed:
"Dick York absolutely loved Agnes. Quite simply, the relationship between Dick York and Agnes Moorehead was the exact opposite of the relationship between Darrin and Endora."
York's widow, Joey, also echoed the same sentiments saying: "Dick admired and enjoyed working with Aggie. They had a similar work ethic."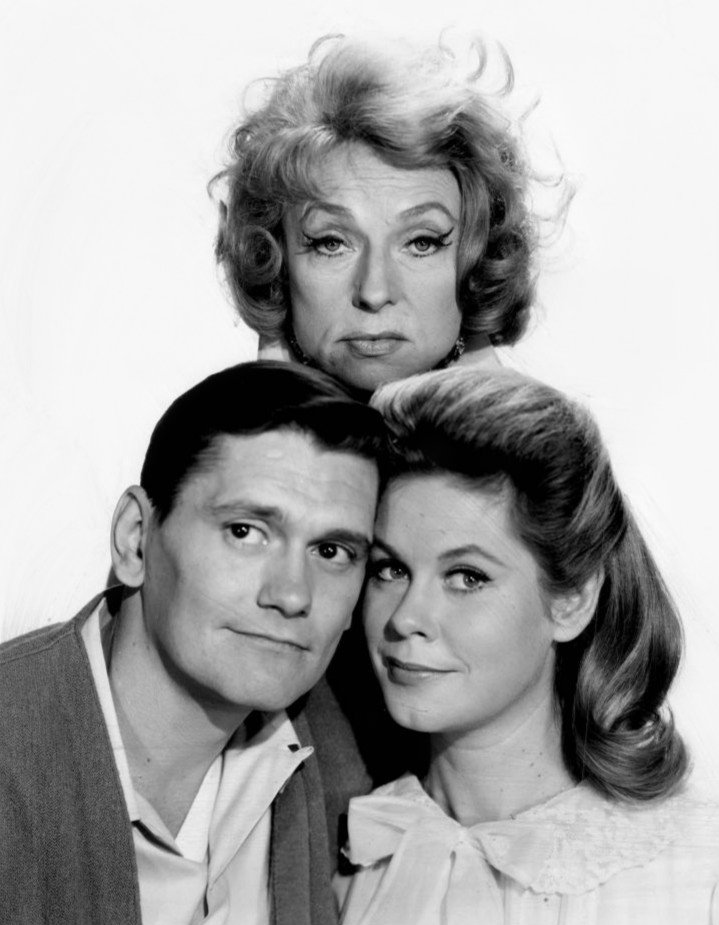 Pictured: 1965 Stars of the ABC program "Bewitched," starring actors Elizabeth Montgomery, Dick York and Agnes Moorehead. The show ran from 1964-1972 | Photo: Getty Images
Screen Gems publicist Robert Palmer agreed, recalling that the actress told him that York was the one who held the show together despite being the least appreciated.
Moreover, he had to exit the show after injuring his leg and became addicted to painkillers as a result. One time, he suffered a seizure onset which led to him making the difficult decision to give up on his role.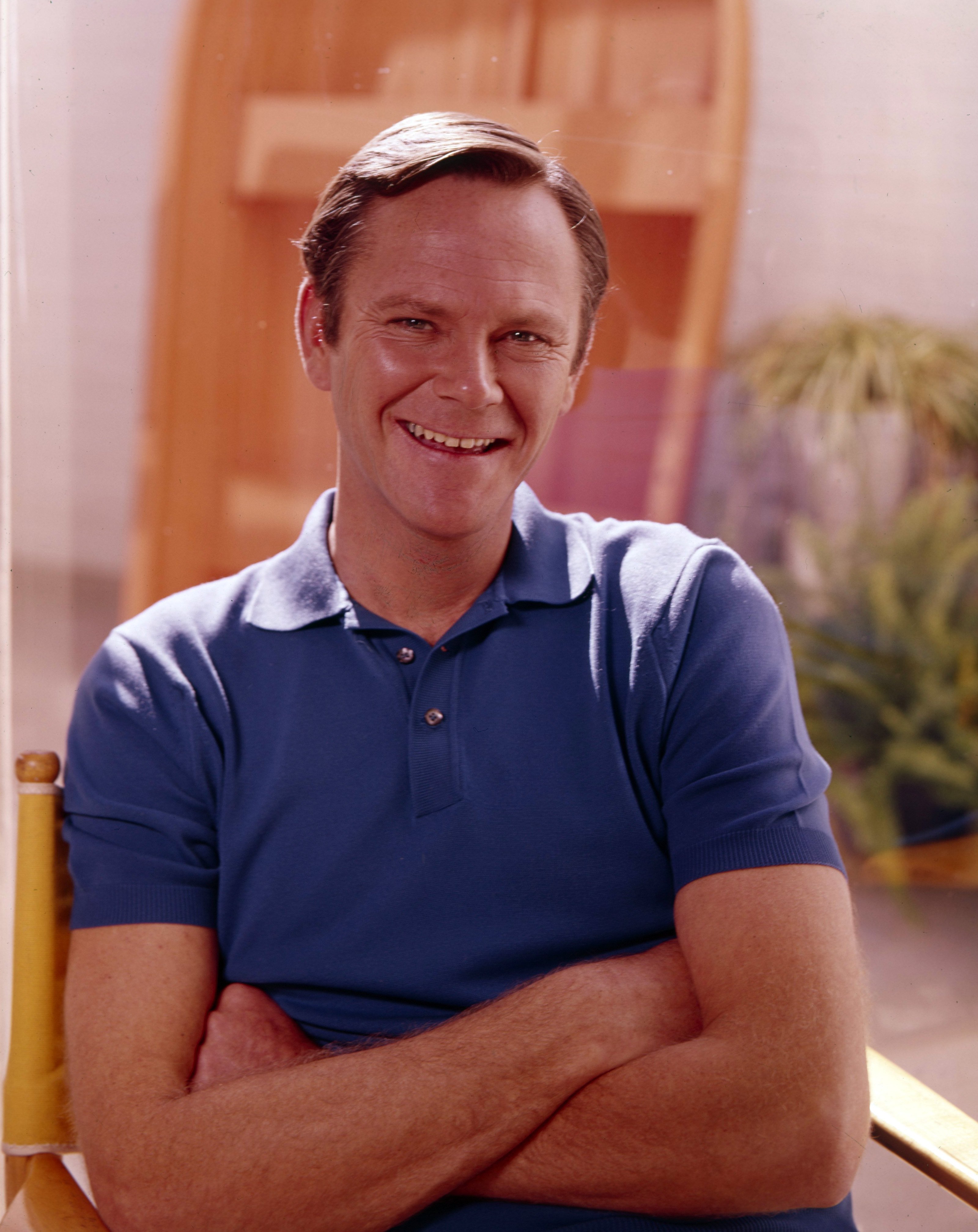 Pictured: A portrait of "Bewitched" actor Dick Sargent on May 22, 1969 | Photo: Getty Images
DISLIKING SARGENT AS HIS REPLACEMENT
York's exit had repercussions as it left his replacement, Dick Sargent, in an unwelcome environment because Moorehead created hostility. Fellow star Elizabeth Montgomery even had to step in as a peacemaker. Moorehead played her mother on the show.
She made it her business to keep the peace onset and, at some point, walked with Sargent to see Moorehead, who could not care less about him as an addition to the cast.
Moorehead mistreated Sargent and even made him cry on several occasions, and Montgomery confronted her about it. She was fond of him and was happy about him joining the cast on the show.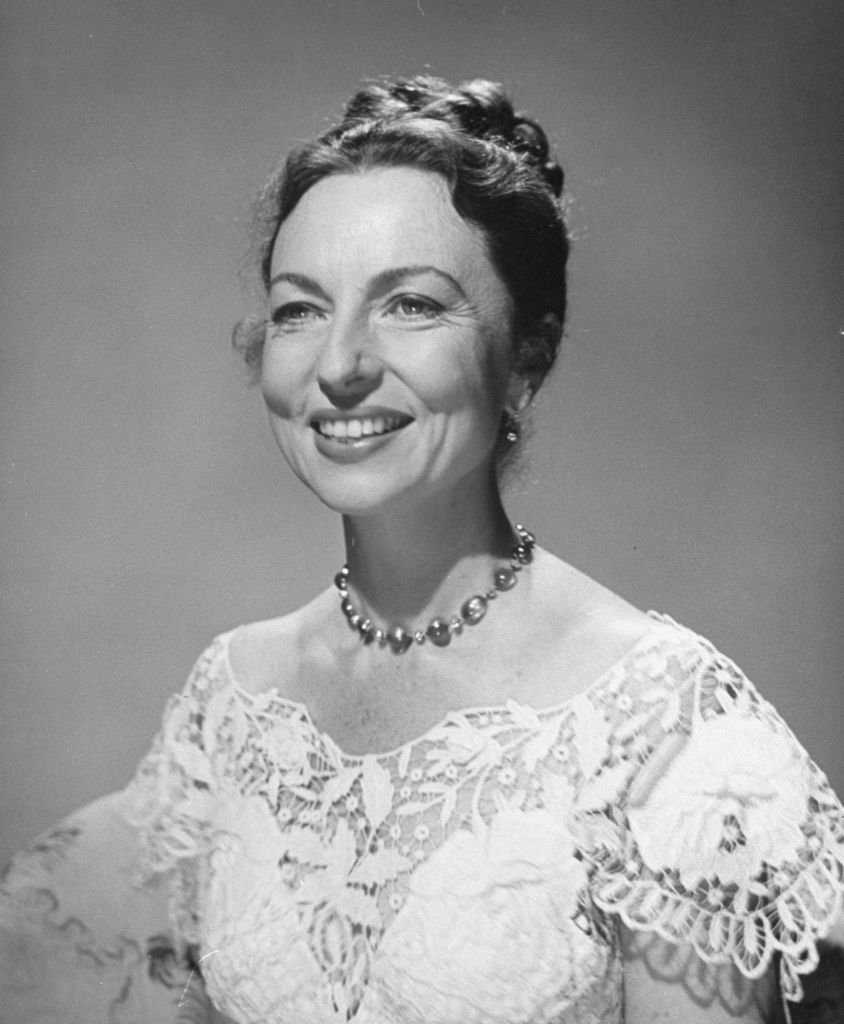 CBS radio performer, Agnes Moorehead, models fashions on July 1, 1947 in Hollywood, California | Photo: Getty Images
SARGENT KISSED HER HAND
Montgomery explained in 1989 that when Moorehead first met Sargent, she stretched out her arm and instructed him to kiss her hand as if he was greeting someone from the royal family. It left Montgomery astonished, and she remarked with sarcasm:
"Oh, Aggie. How wonderful… I can always count on you to make people feel at home."
Moorehead reportedly responded with an icy glare, but Montgomery would not have any of it and told her, "Don't you look at me that way."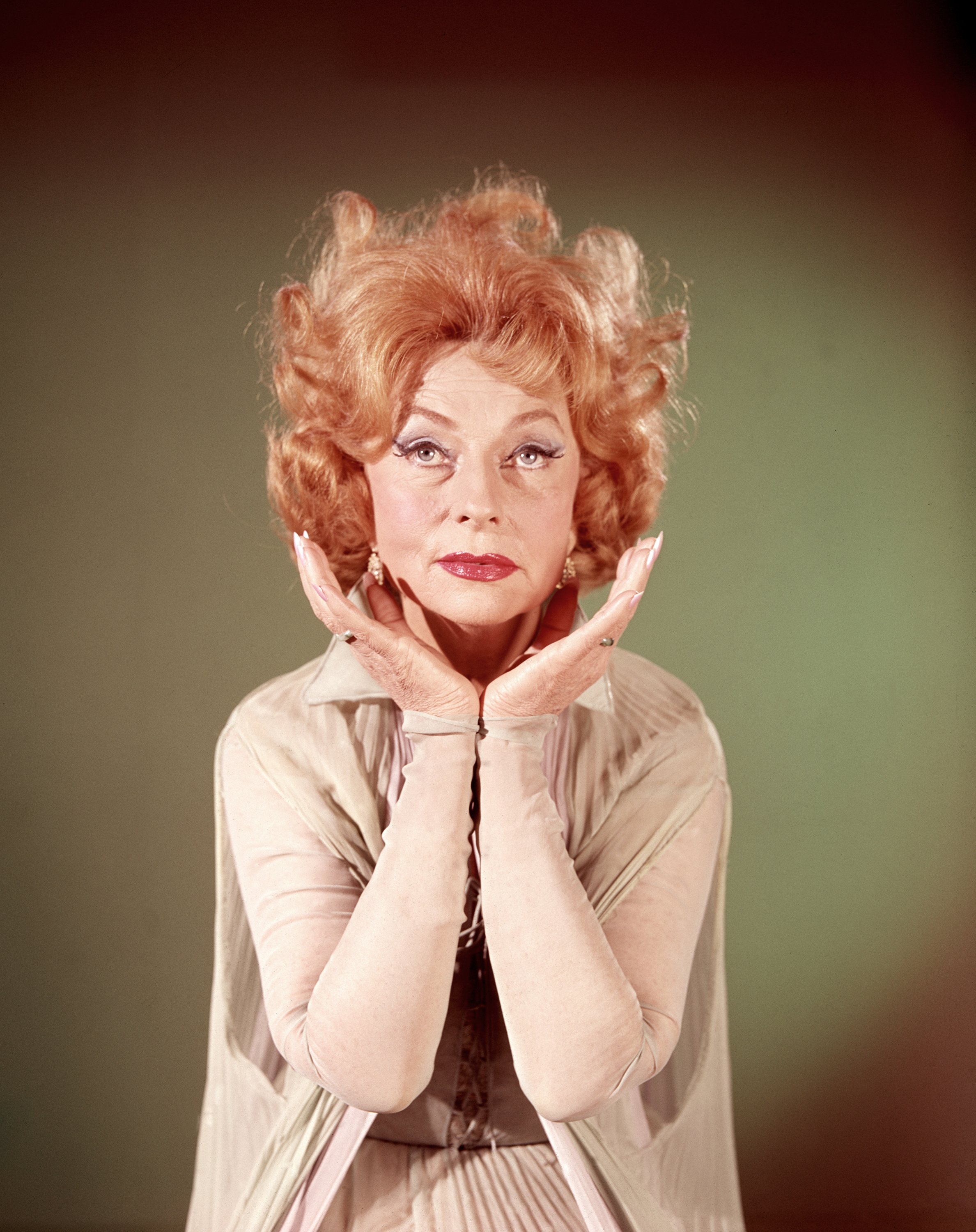 Hollywood star Agnes Moorehead as Endora on "Bewitched" during Season 5 aired on September 6, 1968 | Photo: Getty Images
UNHAPPY ABOUT YORK'S EXIT
In another instance, Moorehead had publicly admitted that she was disappointed to see York go but that it was the order of the business in theatre, adding, "of course it is a big adjustment for us."
A family friend, Gordon Emery, recalled that the Massachusetts native was concerned about the first Darrin and that when he left the show, it created issues because she was loyal to him.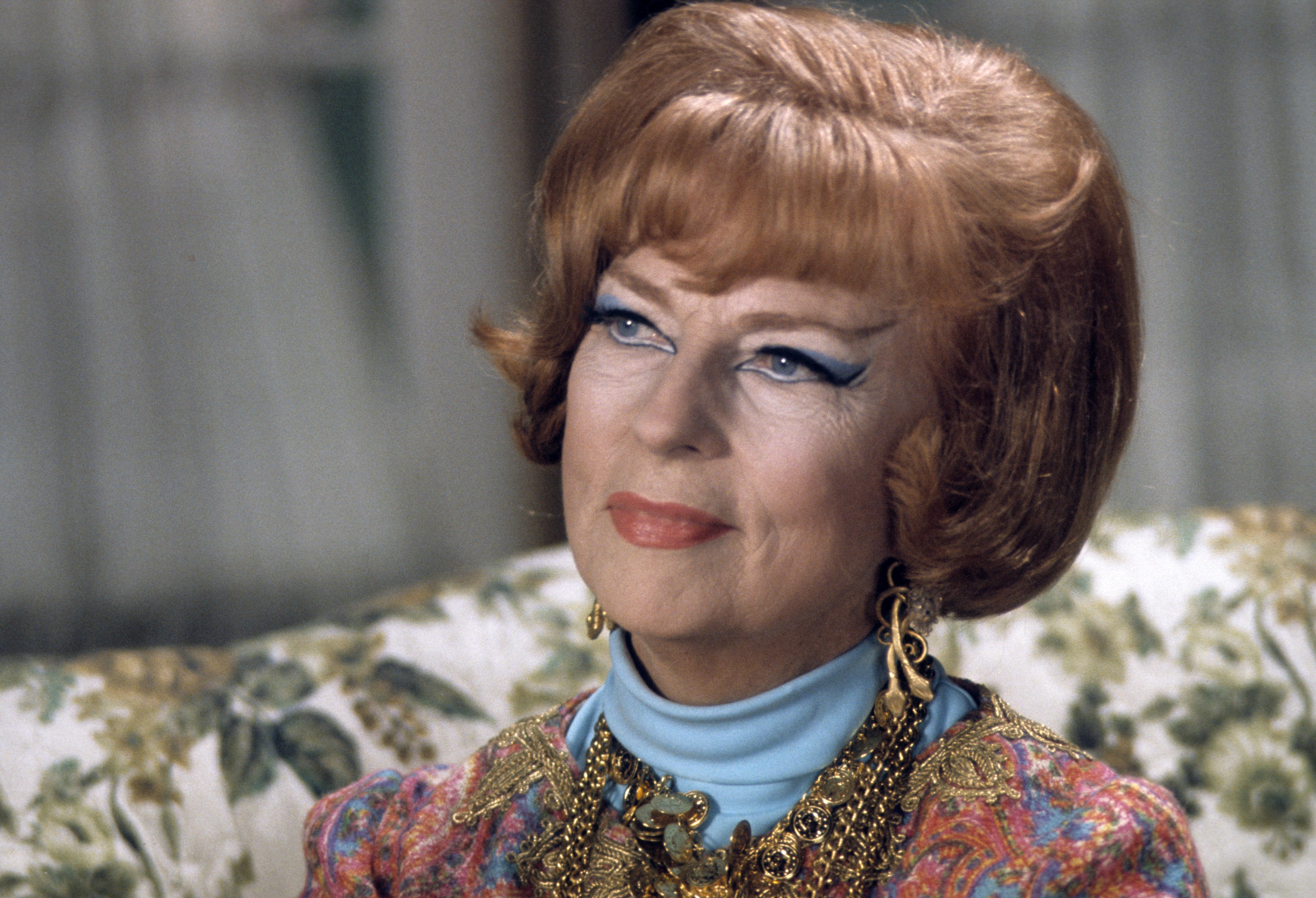 Agnes Moorehead as Endora "Bewitched" on the episode titled "Samantha's Better Halves" aired on 1 January, 1970 | Photo: Getty Images
Her dissatisfaction was apparent on Sargent's first day on set for a script reading. With the entire cast present, including him, David White told Pilato what transpired:
"Agnes, very slowly, though firmly stated, 'I don't like change.'"
Initially, Sargent first won the role of Darrin before York but turned it down. At the time, he was under contract with Universal to do "The Tammy Grimes Show."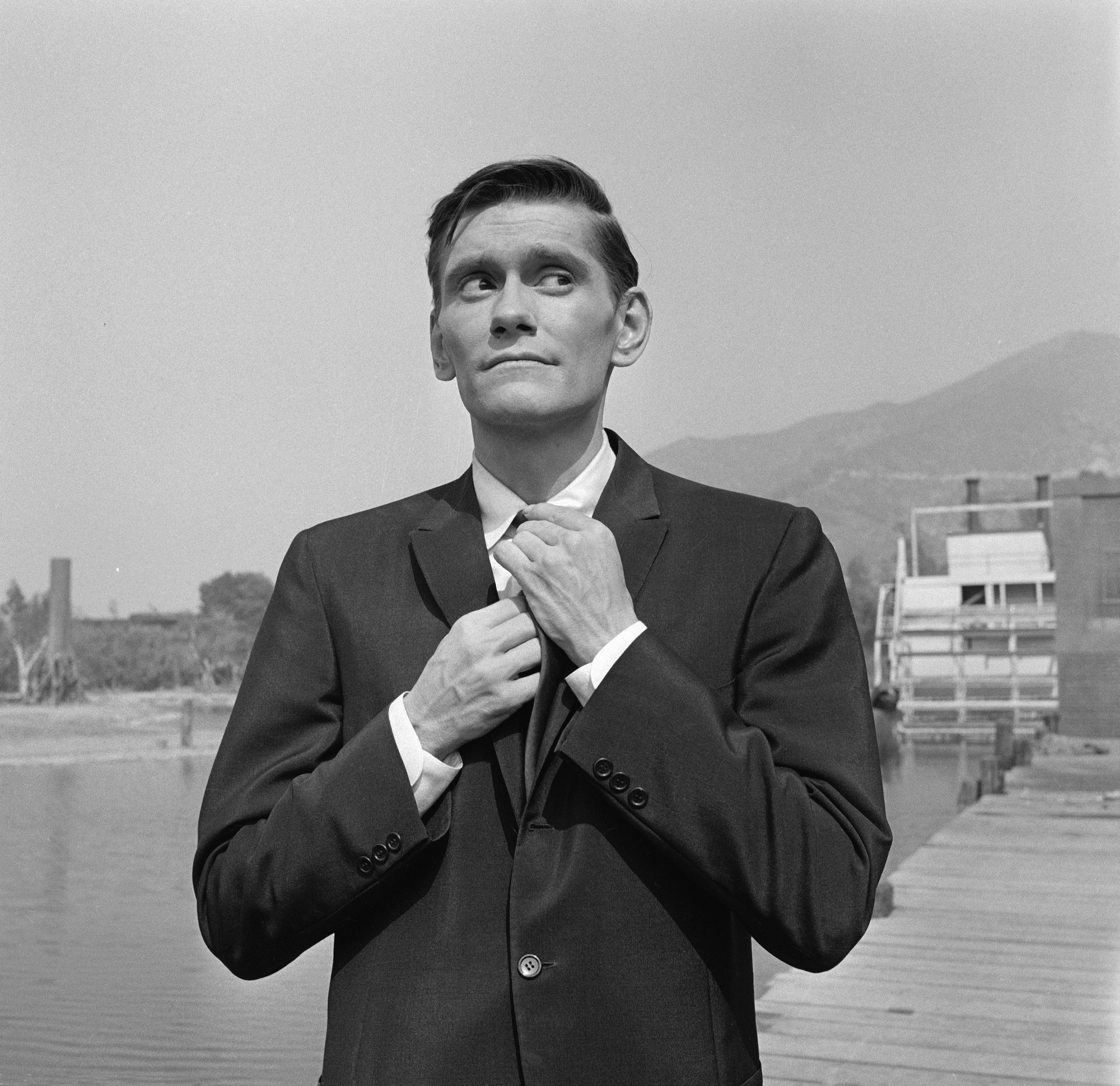 American actor Dick York adjusts his necktie as he stands on a wooden dock during the filming of an episode of the television anthology series "The Alfred Hitchcock Presents" entitled "The Blessington Method," on September 3, 1959 | Photo: Getty Images
WHAT YORK THOUGHT ABOUT SARGENT
On what York thought of him as his replacement, his son Chris revealed the actor believed Sargent did a stellar job on the show, saying:
"My dad felt that Sargent did an excellent job as Darrin on 'Bewitched' and thought that he was unjustly criticized."
He explained that it was "because not only was he trying to replace a character on the television show but also replacing an actor who had his way of interpreting the role of Samantha's husband."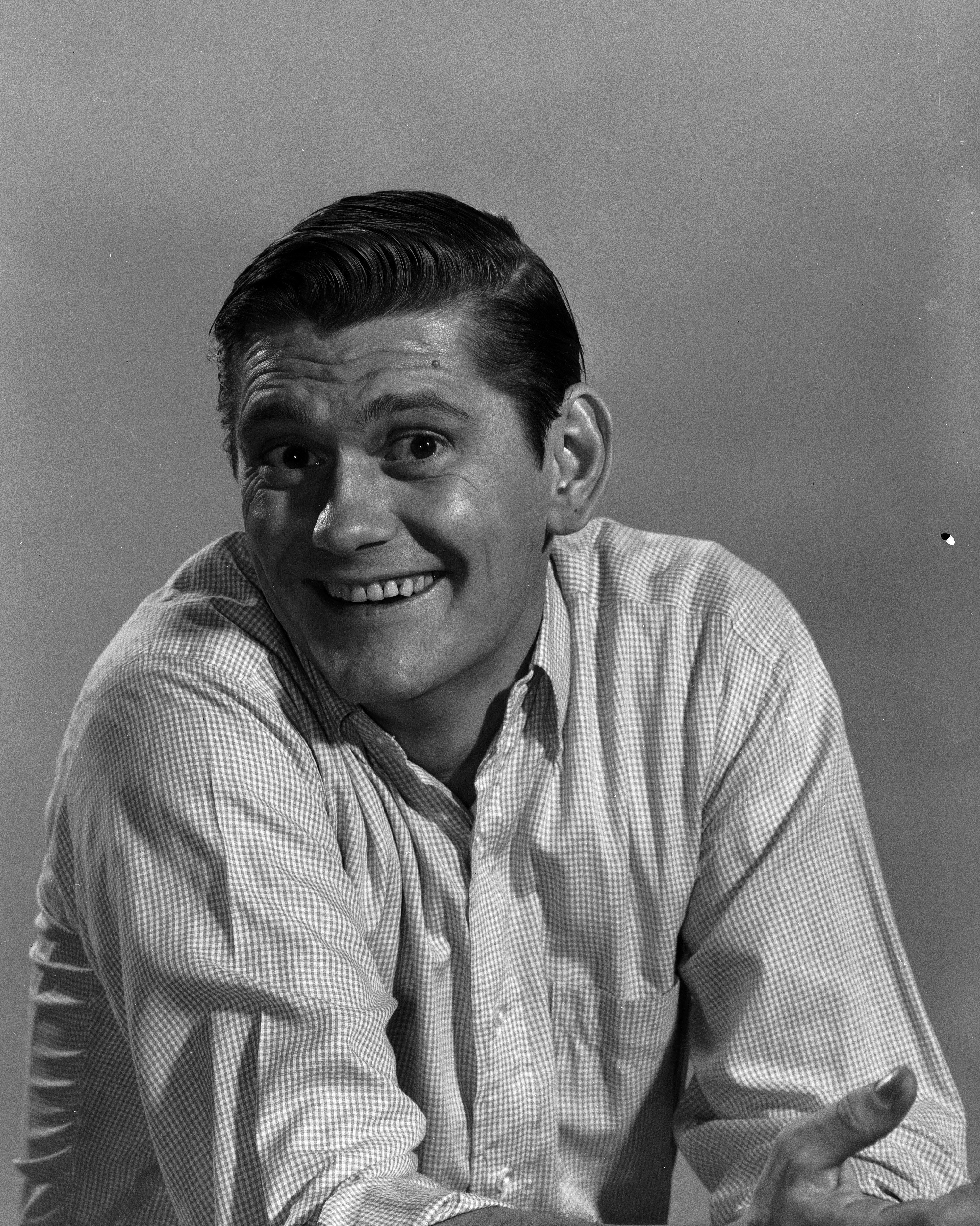 Dick York starring as Darrin Stephens on the TV program "Bewitched" on May 18, 1965 | Photo: Getty Images
Chris emphasized it would have been a no-win situation for anyone while singing Sargent's praises, saying he "performed the best way he knew how with professionalism, integrity, and class."
Like York, Sargent also had several roles before and after he portrayed Darrin. These include TV gigs such as "The Six Million Dollar Man" and "Tapper John." He also appeared in feature films, including "Hardcore," in 1976.
On a personal level, York was married to Joan Alt from 1951 until he died in 1992. He died from emphysema. The couple had shared five kids Christopher, Kim, Mandy, Matthew, and Stacy York.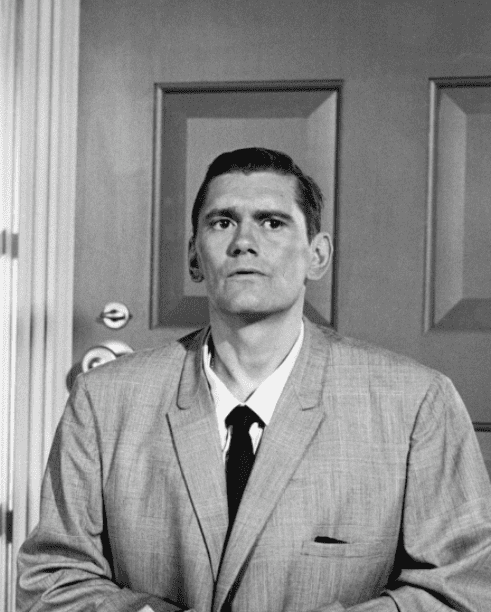 Dick York starring as Darrin Stephens during Season 5 of the television sitcom "Bewitched" aired on August 12, 1968 | Photo: Getty Images
As for Sargent, he was born on April 19, 1930, in Carmel, California. He had a longtime partner named Albert Williams, whom he was involved with from 1986 until he passed away from prostate cancer on July 8, 1994.
His nemesis onset, Moorehead, was an acclaimed star of her time and succeeded in every medium in Hollywood, whether it be in radio, film, or television.
In a career that spanned four decades, the mom of one was a four-time Academy Award nominee, a seven-time Emmy nominee, and received the Best Actress award from the New York Film Critics.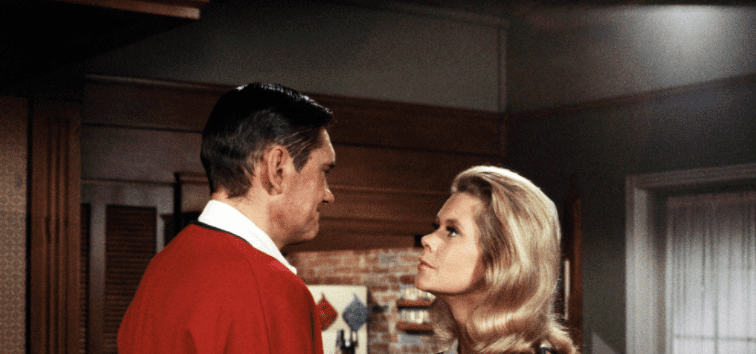 Dick York as Darrin and Elizabeth Montgomery as Samantha in one episode of "Bewitched" entitled "Gone and Forgotten" aired on October 17, 1968 | Photo: Getty Images
THE RIFT BETWEEN MONTGOMERY & YORK
Apart from the drama between her and Sargent, there was more tension behind the scenes between Montgomery and York before he left. She played Samantha Stephens, and he played her on-screen husband. The two did not get along.
York was in love with the television sweetheart, but she was married to the producer of the show Bill Asher, which made her feel uncomfortable.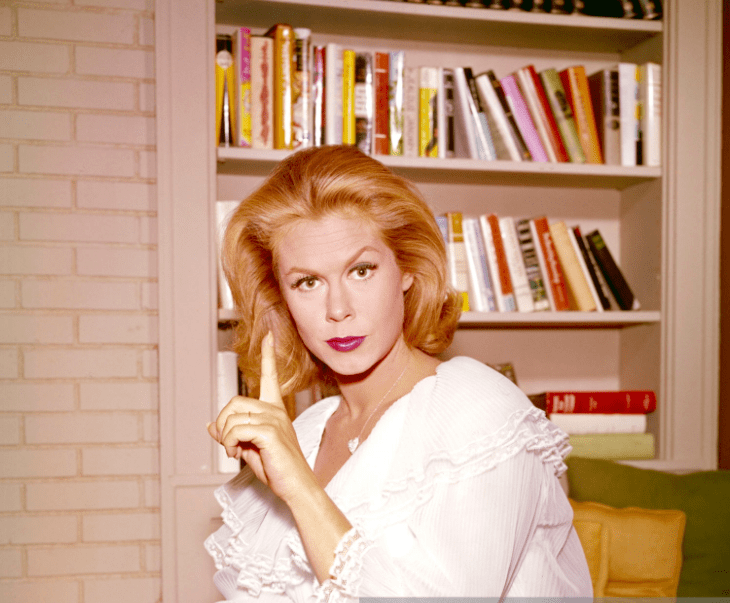 Elizabeth Montgomery as Samantha Stephens during Season 5 of "Bewitched" on May 22, 1969 | Photo: Getty Images
Aside from York making her uneasy onset, Montgomery was unhappy on "Bewitched" and even wanted to quit after the fifth season. But that all changed when ABC offered a bigger paycheck making her reconsider.
Even so, she still showed the displeasure of starring in the series. When her contract ended, the network offered her another fortune, but she turned it down. Montgomery eventually left after eight seasons.
Please fill in your e-mail so we can share with you our top stories!
The information in this article is not intended or implied to be a substitute for professional medical advice, diagnosis or treatment. All content, including text, and images contained on news.AmoMama.com, or available through news.AmoMama.com is for general information purposes only. news.AmoMama.com does not take responsibility for any action taken as a result of reading this article. Before undertaking any course of treatment please consult with your healthcare provider.