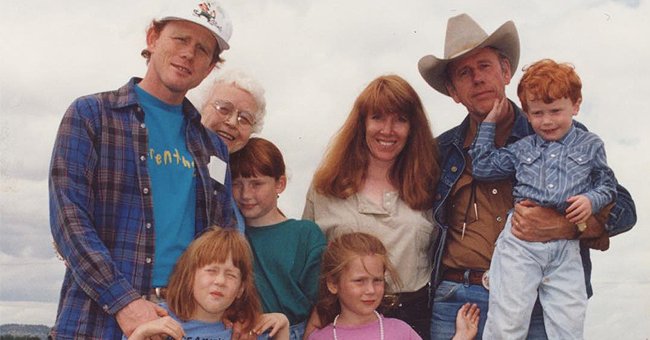 Getty Images
The Howards and Their Hollywood Dynasty, Including Director Ron Howard and His Children
American Movie icon Ron Howard's dad, Rance Howard, led an amazing career in the entertainment world. Rance was also blessed to see his children carry on his legacy when he passed a few months after his wife.
Rance Howard remains one of Hollywood's legends who successfully maintained a fantastic acting career that spanned decades after his start in the industry at age 20. Rance captivated viewers with effortless stage mastery.
The movie icon kept fans entertained with appearances in films including "A League of Their Own," "Cool Hand Luke," and "Psycho." Already blessed with fame, Rance also had a beautiful family and sons who carried on his legacy.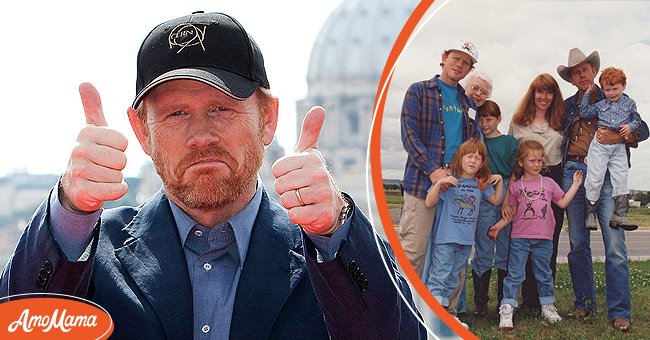 Director Ron Howard attends the Rome photocall of "Angels & Demons" at St Angel Castle on May 3, 2009 in Rome, Italy [left]. A photo of the Howards during a family hangout [right]. | Photo: Getty Images instagram.com/realronhoward
He was married twice in his lifetime. His first marriage produced two Hollywood icons, the film director, producer, screenwriter, and actor Ron Howard, and his brother, actor Clint Howard.
INSIDE RANCE'S CELEBRITY FAMILY
Rance welcomed Ron and Clint with his first wife, Jean Speegle Howard - a stage and screen actress. The celebrity couple remained together until Jean died in 2000. Before her painful passing, the couple had already had a remarkable impact on their kids.
During the late actress's acting days, she made unforgettable appearances in movies like "Christmas Comedy Scrooged," where she played Mrs. Claus, "Matilda," and "Traveler." Before her screen debut, Jean worked with a children's theater company.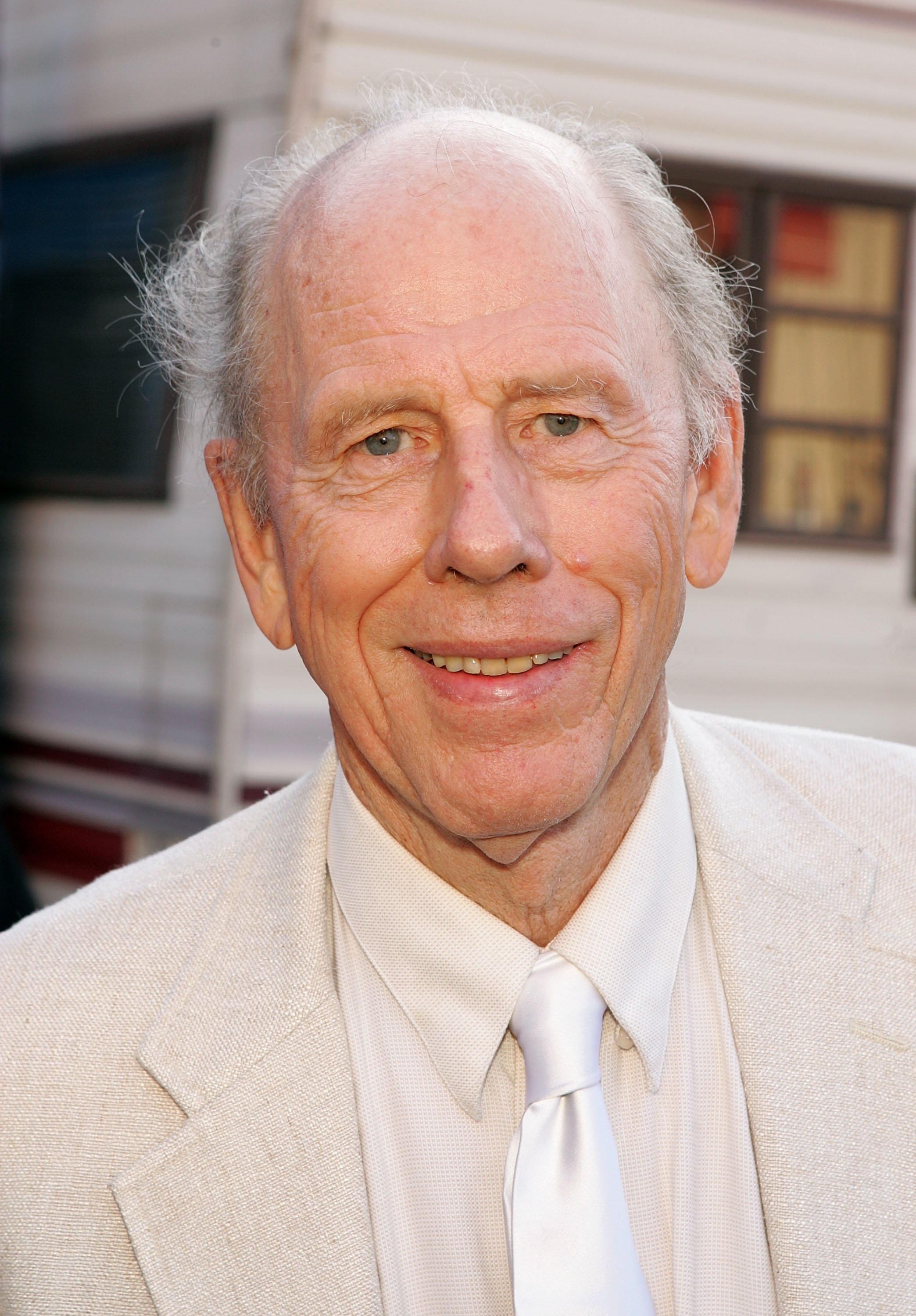 Rance Howard arrives at the premiere of "Cinderella Man" at Gibson Amphitheatre at Universal CityWalk on May 23, 2005 | Photo: Getty Images
In the 1950s, Jean focused on being a mother and wife and only went back to work after her sons were grown. She went on to star in different films and TV shows before health issues forced her to retire.
Sadly, the doting mom and movie star died of heart and respiratory illness complications in Burbank, California. She was 73-year-old. After her death, Rance found love again with journalist Judy Howard.
Judy was born in Los Angeles as Judith Anne Jacobson. Before her death in 2017, she was married four times to Larry Ova Sullivan, James Hoopes, Warren Dale Romberger, and Rance Howard.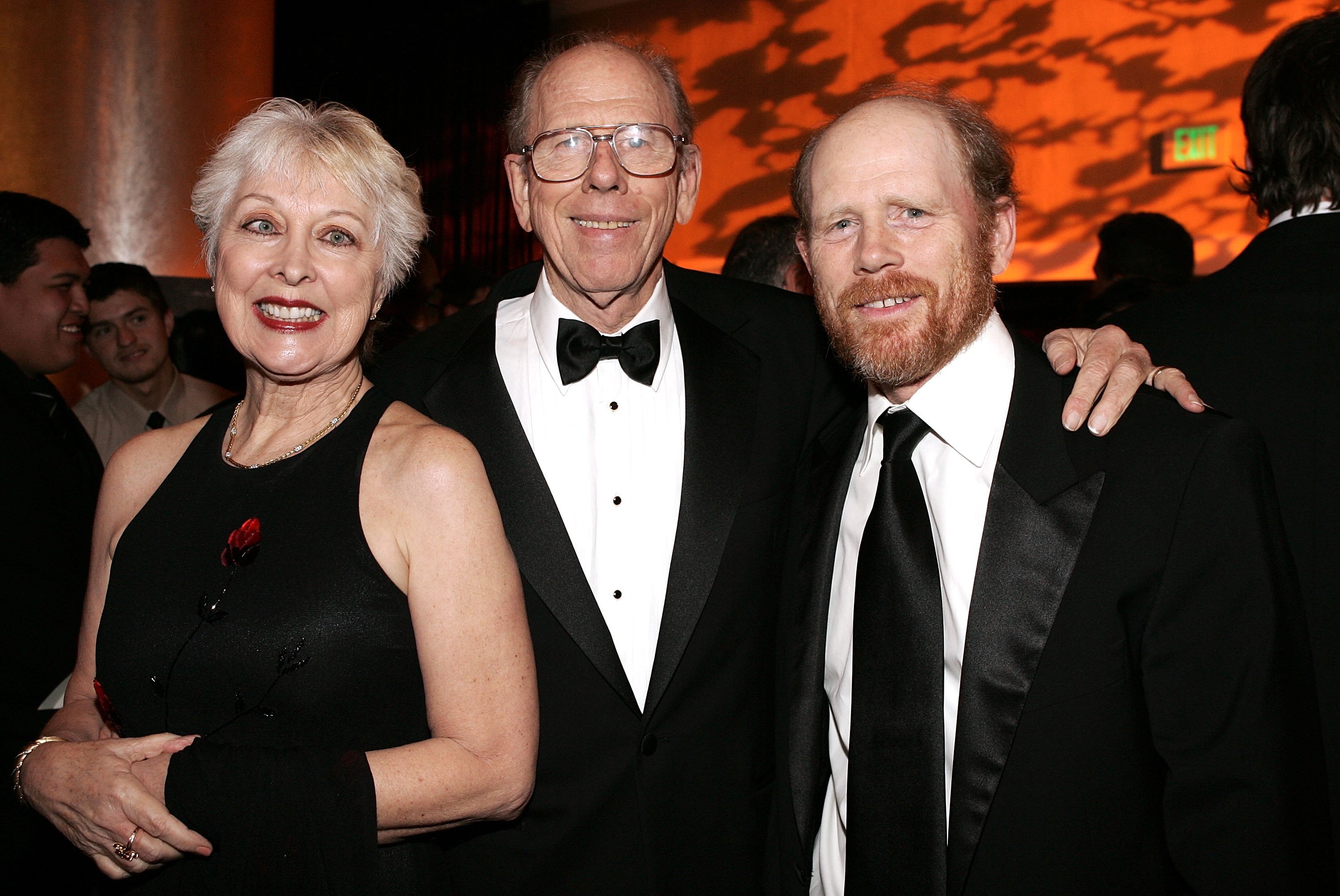 Ron Howard and parents Rance Howard and Judy O. Sullivan attend the 56th Annual ACE Eddie Awards at the Beverly Hilton Hotel on February 19, 2006 | Photo: Getty Images
Sadly Rance also left the world a few months following his second wife's death. He was 89. After the actor's passing, his sons and grandchildren paid tribute to him with words that gave fans an insight into the late actor's beautiful personality and love for acting.
The late Howard patriarch's second son Clint is another name Hollywood would never forget for his significant impact and impressive acting over the years. From appearing on "The Andy Griffith's Show" to playing his first leading role in the TV series "Gentle Ben," the star has remained a fan favorite.
Clint is an iconic movie star with a unique talent. He has starred in countless blockbuster films, arthouse movies, famous cult horror films, comedies, and has also learned his voice to multiple Disney characters. The Howard home is filled with unique talents.
Rance's first son Ron has blessed fans with some of his best productions yet. Born in Duncan, Oklahoma, into a showbiz family, Ron has been in the spotlight almost all his life. He made his first movie appearance on "Frontier Woman" when he was only 18 months old.
At age two, he had already made his stage debut. Even as a kid, Ron had a unique skill, and his performance earned him a regular role on the CBS series "Playhouse 90," where he caught the eye of producer Sheldon Leonard.
Leonard is the producer behind "The Andy Griffith Show," and Ron gained national recognition as a child actor playing Opie. He became more famous during his teenage years, starring as Richie Cunningham on "Happy Days."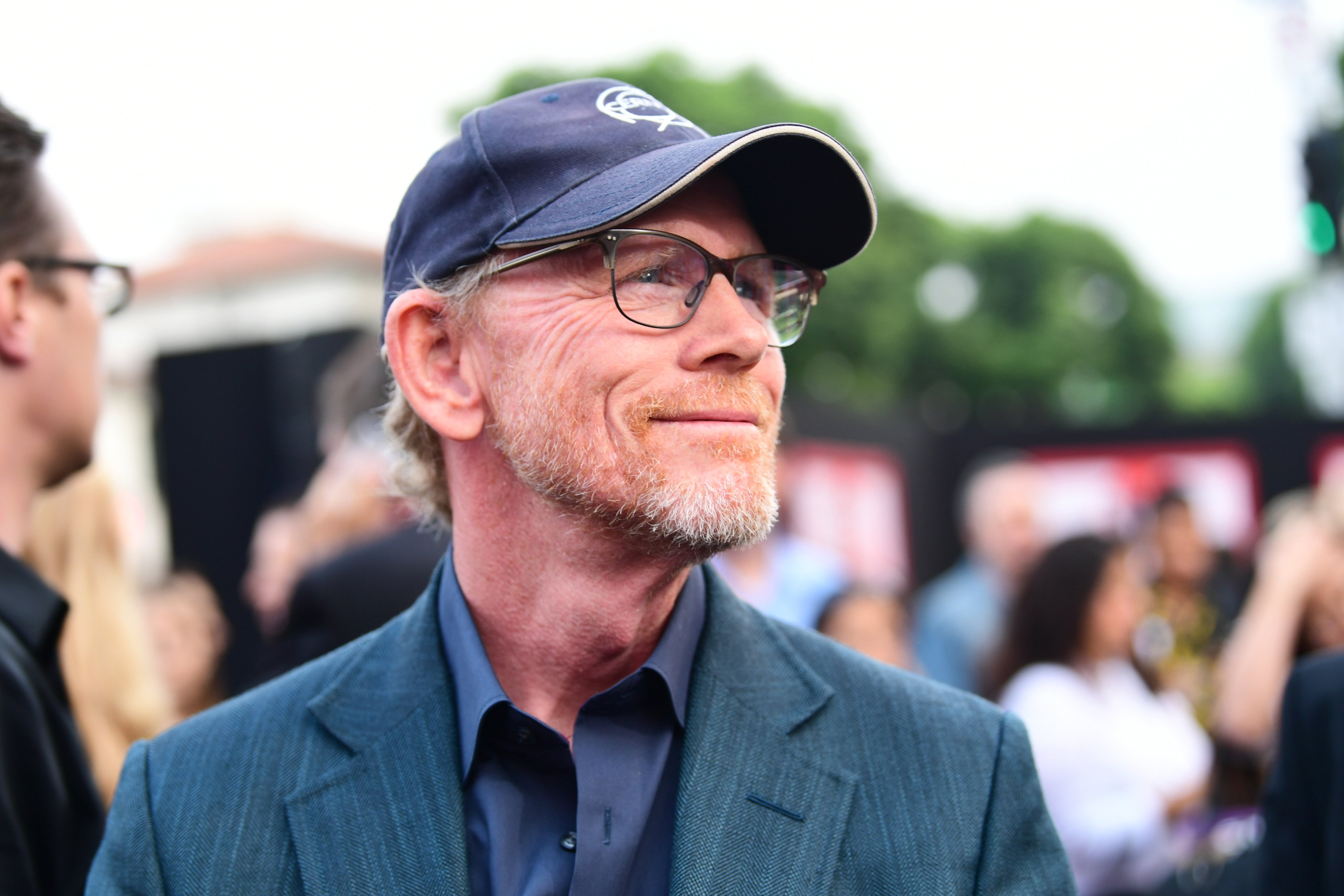 Ron Howard attends the premiere of Lionsgate's "The Spy Who Dumped Me" at Fox Village Theater on July 25, 2018 | Photo: Getty Images
Over the years, Ron moved on to directing hit movies, including "Apollo 13," "A Beautiful Mind," "Cocoon," and "The Da Vinci Code." Like his dad, the movie star and producer has a beautiful family that keeps supporting his career.
Ron and wife, writer Cheryl Alley have been married for decades. They have four children: Bryce Dallas, Jocelyn Carlyle, Paige, and Reed Cross.
Ron and Alley had their first daughter, Bryce, in 1981, the same year he met producer Brian Grazer. By 1982, Ron and Grazer became partners, working on "Night Shift," which began their fantastic teamwork.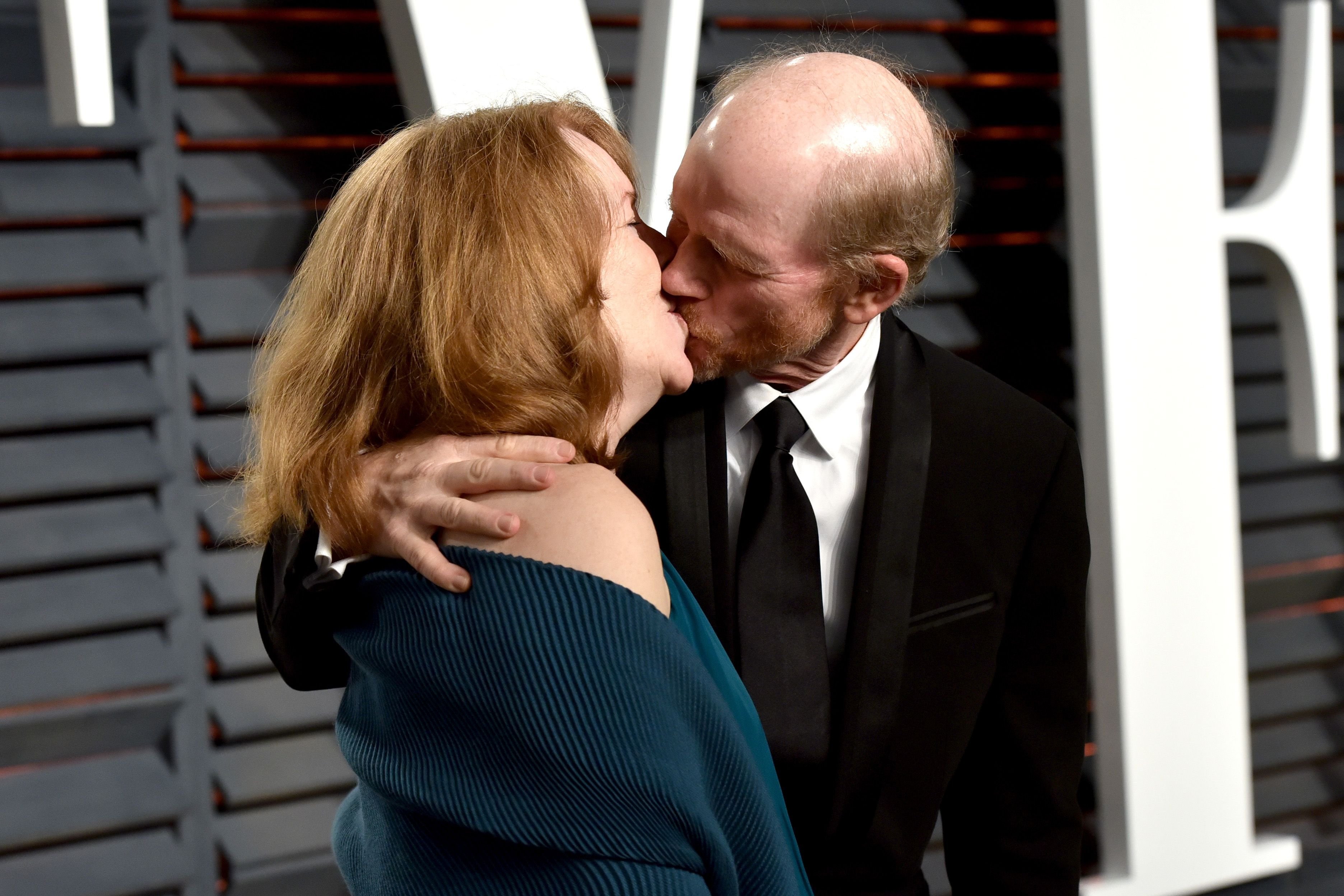 Cheryl and Ron Howard at the "Vanity Fair" Oscar Party on February 26, 2017 | Photo: Getty Images
Two years after "Night Shift," the men produced "Splash," the renowned romantic comedy which featured Tom Hanks, Darryl Hannah, and John Candy. The production was a smash hit for Ron.
In 2002, he earned an Academy Awards and a Golden Globe for Best Film for the production of "A Beautiful Mind." He also received an Oscar nomination for Best Director in 2008 for "Frost/Nixon."
He directed 2009's "Angels & Demons, the sequel to The Da Vinci Code," and his work over the years has earned him a name as one of Hollywood's most renowned directors.
More interestingly, the now 67-year-old movie producer has also raised kids who have continued to carry on the family's legacy in show business.
CARRYING ON THE HOWARD'S NAME
His oldest child Bryce Dallas already has dreams of becoming an actress from a very young age. However, her parents were quite careful and wanted to give their kid a normal childhood amidst all the paparazzi and attention that comes with being a celebrity kid.
Bryce earned a BFA in drama at the Tisch School of Arts at New York University in 2003. After graduating from NYU, she landed a supporting role as Heather in "Book of Love" and then as a young blind girl in "The Village."
The late Rance's granddaughter's other acting credits include "Manderlay," "As You Like It," "The Loss of a Teardrop Diamond," and 2009's "Terminator Salvation." She is married to actor Seth Gabel, and they have two children together.
Ron's other kids are also no novice in the world of entertainment. The actor welcomed his twin daughters Paige and Jocelyn on February 5, 1985. Like her older sister Bryce, Paige took to acting and has made several screen appearances.
Jocelyn has a more private life, and she rarely makes public appearances. But Ron's youngest kid, son Reed, appeared on his dad's show "Arrested Development." Aside from acting, Reed is also an avid golfer.
Please fill in your e-mail so we can share with you our top stories!