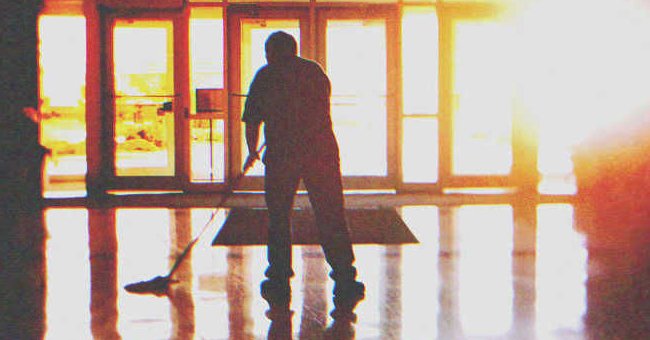 Shutterstock
Rich Man Meets Poor Cleaner Who Has the Same Birthmark as His — Story of the Day
George was working in his office late one night when the janitor, Simon, came to clean his office. When Simon dropped something, George treated him terribly until he noticed the birthmark on the man's hand. It mirrored his own. Simon ran away in tears, but George found him, and they went in search of the unexpected truth.
"I'm sorry, sir. I thought everyone had left the office already," the janitor said as he entered George's office. George Livingston looked up from the document he was reading and took his glasses off.
"Who are you?" he asked the man in uniform wheeling a mop bucket into his office.
"I'm Simon, sir. I'm the night janitor here," the man explained, pointing at his mop. "Would you like me to return later?"
"No, no. Go ahead and clean," George replied, waving his hands and focusing back on the paper in his hand.
He didn't mean to stay at the office so long, but it happened unexpectedly. He was the Chief Technology Officer at an important bank in the country, and his work took up most of his life. Most people thought he earned that job title through connections, as his family had always been wealthy, but George worked hard through Harvard and rose from the ground up at the Boston headquarters of the bank.
Unfortunately, his father died five years ago and never saw him earning the title. His mother followed suit two years later, and it was heartbreaking. Since then, he hadn't noticed anything beyond his work and getting better. It was a lonely existence, but he would be able to retire earlier than most people.
Suddenly, a loud crash resounded through the room, pulling George away from his thoughts. "What happened?" he bellowed at the janitor, who knelt on the ground and started picking pieces of glass.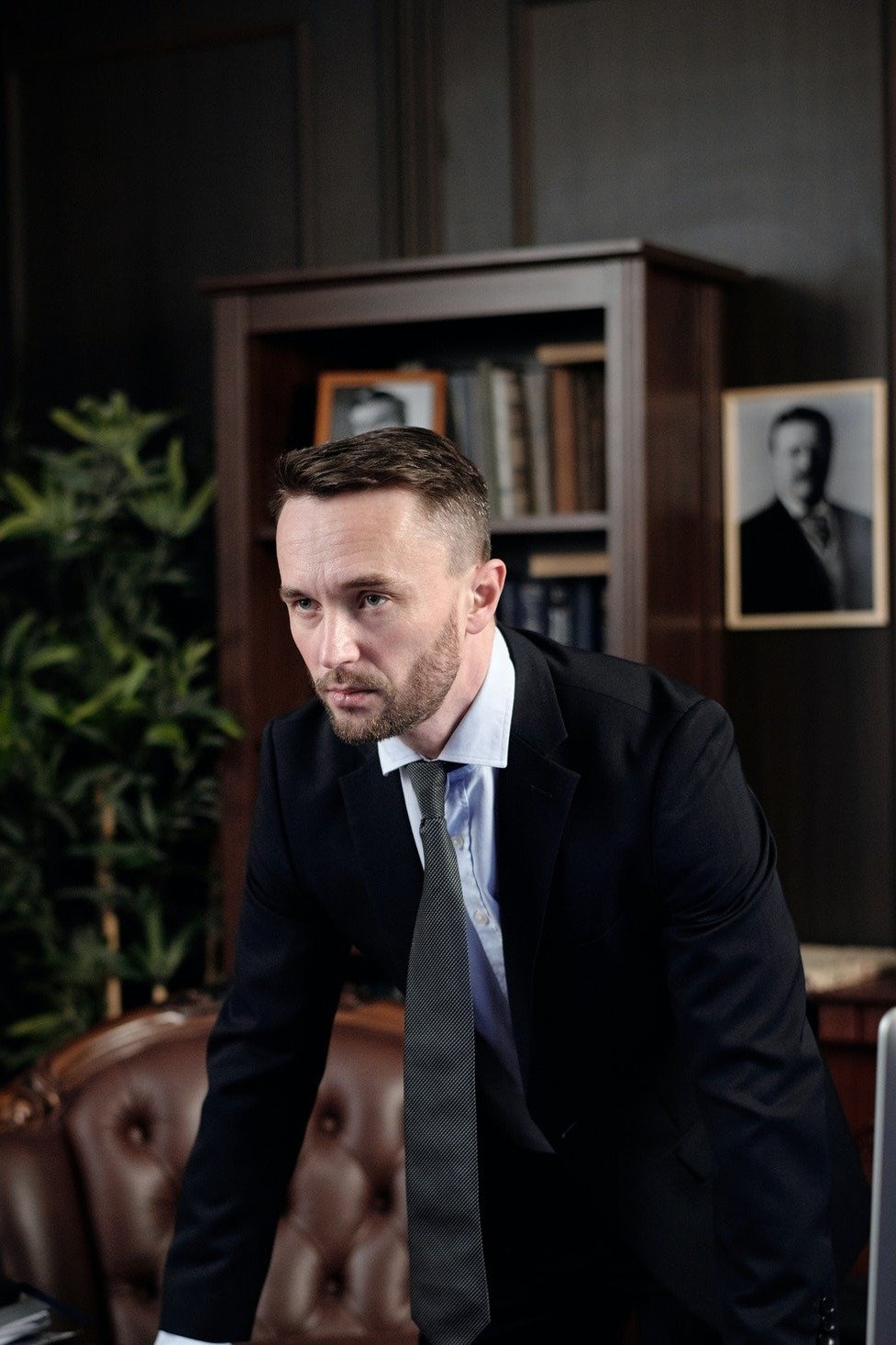 George stood up after hearing a crash in his office. | Source: Pexels
"I'm sorry, sir. I've dropped this trophy. I'll pick it up right away," Simon apologized, not looking up from the broken glass.
"NO! My lacrosse trophy! You idiot! IS IT THAT HARD TO CLEAN WITHOUT DESTROYING MY STUFF?" George screamed, rushing towards the janitor and seeing his beloved trophy in pieces. Although he had not played lacrosse since Harvard, that prize bore one of his fondest memories.
His parents had watched his team win the championship, and George was awarded MVP that year. Despite all his successes, that moment was the first time his father told him he was proud. Now, it was just gone.
"I'm sorry. I'm sorry…" Simon continued apologizing."Your parents must hate what you've become! A janitor! You're my age! You're a failure!" George yelled some more, looking down at him with disdain.
Simon stood and ran away from the office abruptly. George ran his fingers through his hair and realized what he had said. He didn't mean to insult the worker. He had nothing against him. Work had been killing him all week, and now, his beloved trophy was destroyed.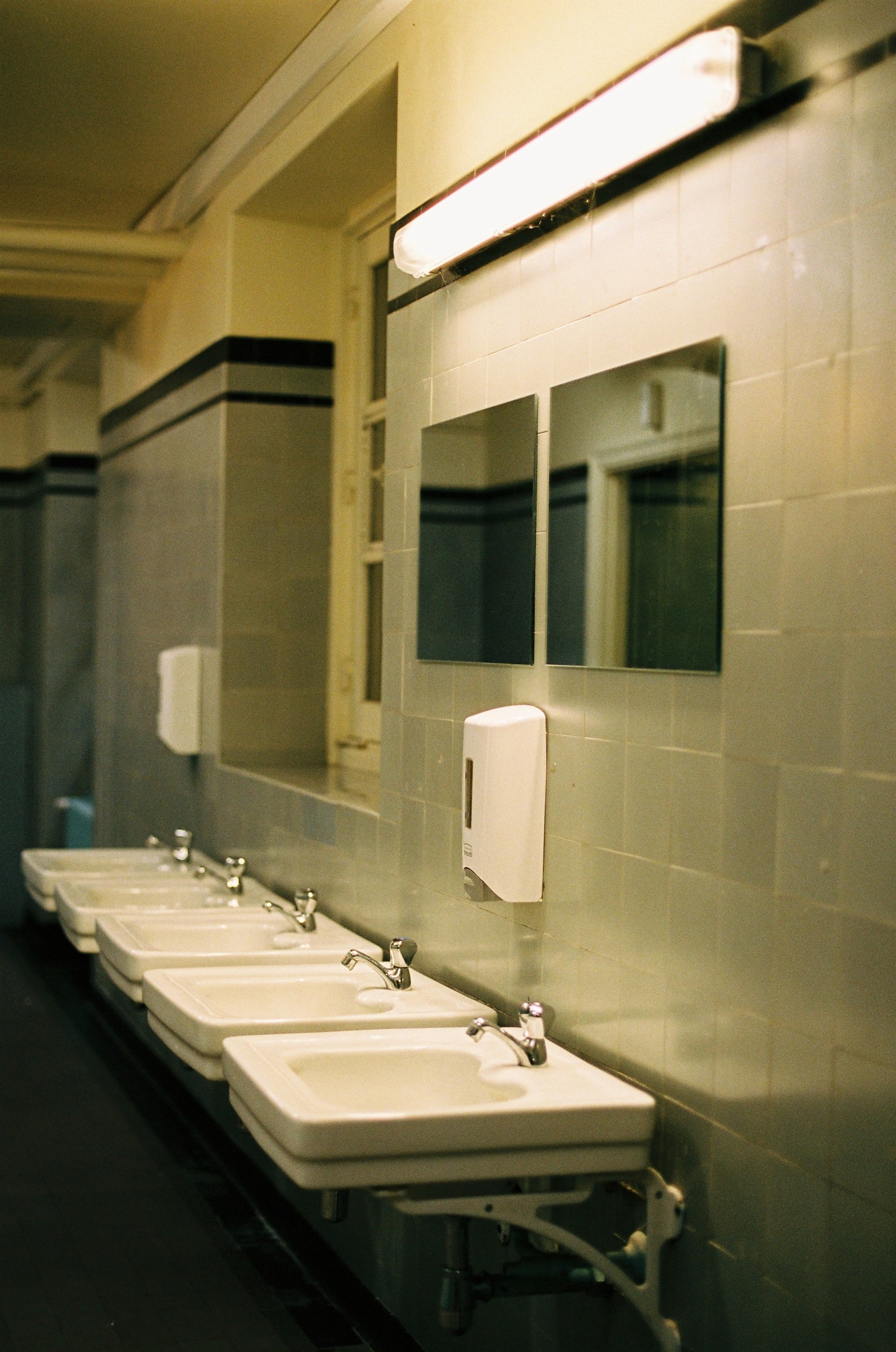 George found him crying in the bathroom. | Source: Unsplash
But that's no excuse, he thought and walked out of his office. He looked around the company, past the cubicles and offices. Then he decided to check the men's room and saw Simon crying with one hand covering his face and the other pressed against the sink, holding him up.
"Look, man. I'm so sorry. I shouldn't have yelled. I'm normally not this rude to people. You caught me at the worst moment possible," the CTO apologized in his gentlest tone.
Simon wiped his face and stood straight. "It's fine, sir. Please, let me pay you back for the glass item I broke. It's only right."
"No, really. It has no monetary value anyway. Only sentimental. It reminds me of my father. He passed already. But I was just thinking about him, and the day I won that trophy meant a lot to him," George explained, not knowing what else to say.
"You're lucky, sir. I was raised in an orphanage. I never knew my family, and I was never adopted," Simon stated with a sad smile, wringing his hands. Then, George noticed a birthmark on the man's hand.
"What is that on your hand?" he asked as gently as possible.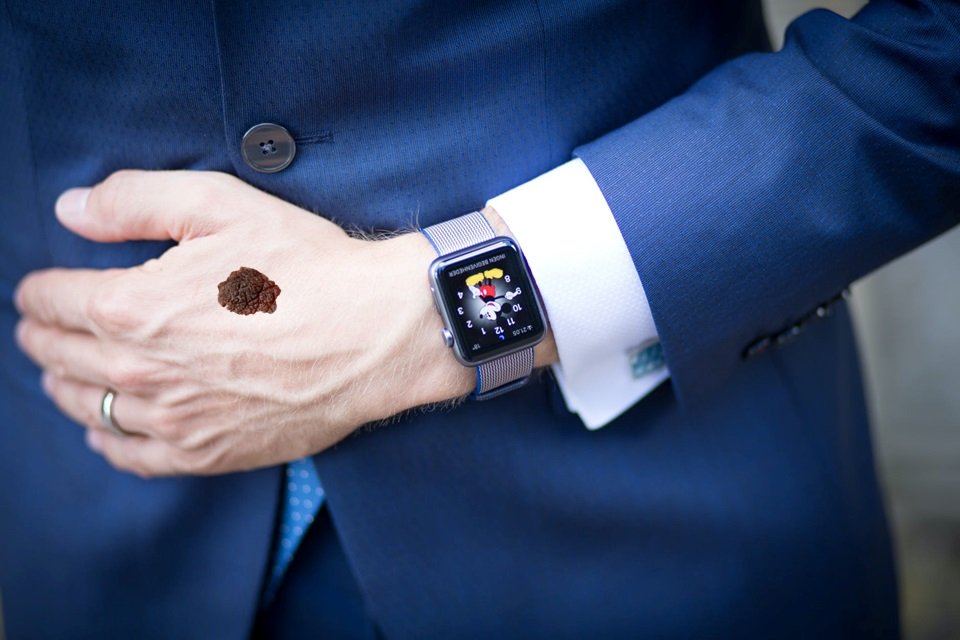 He showed Simon his birthmark. | Source: Pexels
"What?" Simon asked, confused. He looked up at George and followed the direction of his finger. "Oh, hmmm."
"You know, it's weird, but you have the same birthmark as mine. Look," George said and showed Simon his own hand. The janitor looked and agreed that it was a weird coincidence.
George apologized again and left the restroom to pick up his things and leave the office. But he couldn't stop thinking about their matching birthmarks. They had the same shape, and it was located on their right hands.
A week later, he met Simon again and asked him a few questions about his upbringing, including the orphanage where his mother left him. Luckily, it was also in Boston, and George decided to investigate further.
He searched for more information on Simon through their employee records but there wasn't much there. There's something about these birthmarks. They can't be coincidences, he mused while searching. The thought kept nagging him, so eventually, he decided to go directly to the orphanage.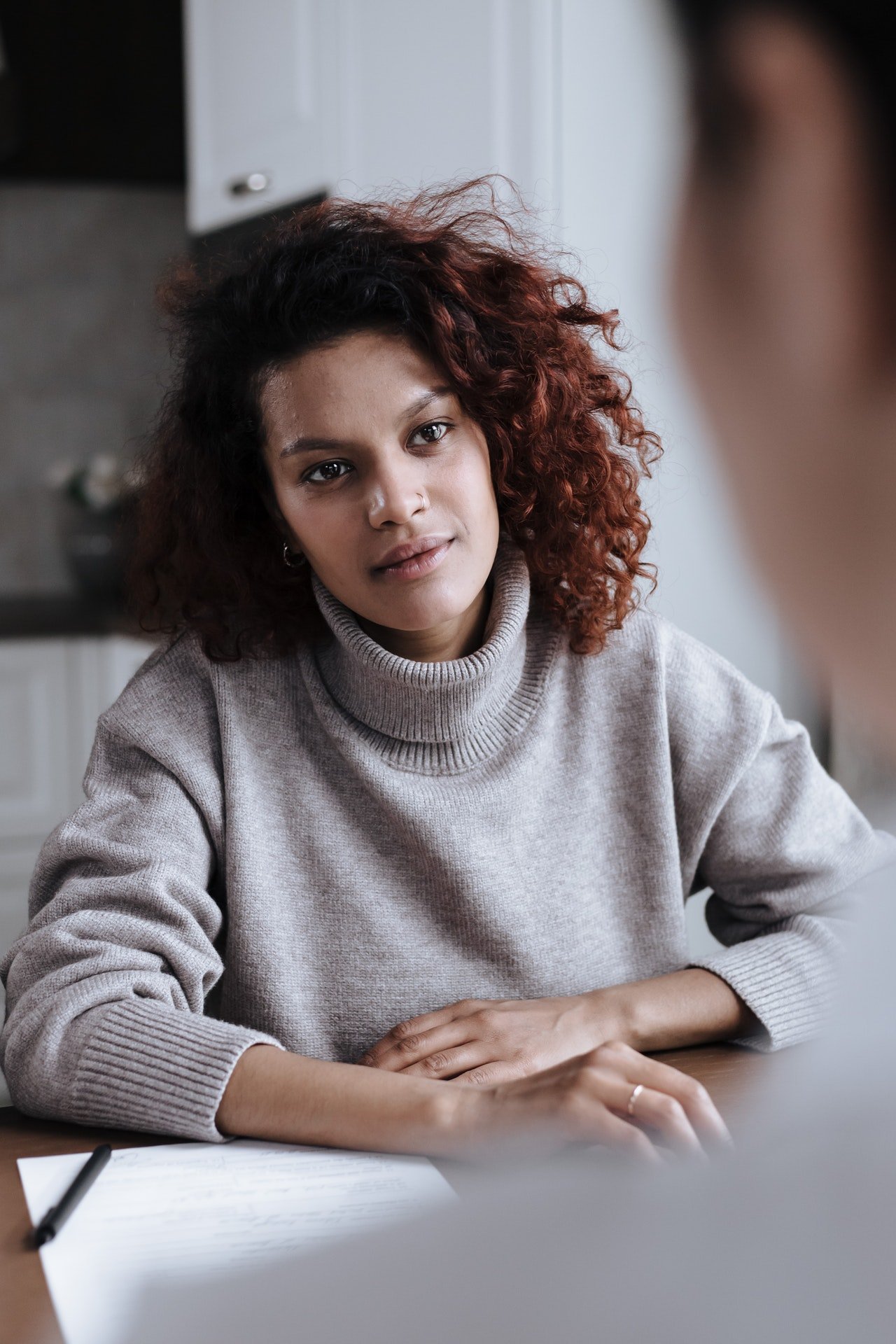 Julia greeted him and escorted him to her office. | Source: Pexels
A lovely lady named Julia greeted him, and when George asked about Simon, she smiled. "Oh, I used to live here with him. We both grew up here, but I was adopted at 12. We lost contact until a few years ago," the woman said.
"That's great. But can you tell me something about his birth parents?" George insisted.
"Why do you want to know? Are you friends with Simon?" Julia asked, knitting her eyebrows as they entered her office.
"Not exactly. We just met. But look, we have the same birthmark on our hands. The thought of this odd coincidence has been nagging me for a while. I'd appreciate your help."
"Ok. Let me see what I can find. I must admit, I never looked up any of the kids I grew up with."
Julia started typing on her computer. She focused on something, placing her chin on her hand. Suddenly, her mouth dropped open slightly and George noticed.
"What? What is it? Did you find anything?"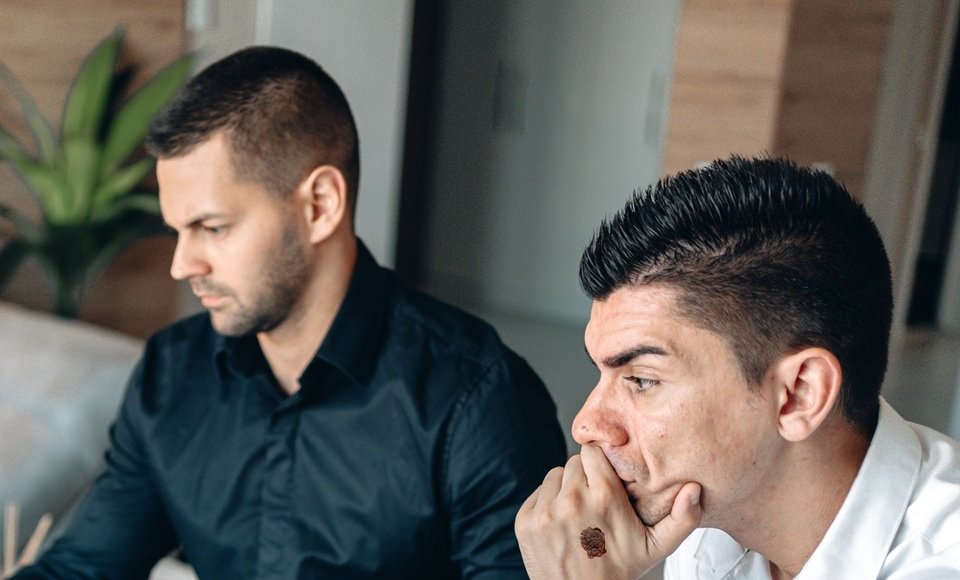 Both men were ready to hear what Julia had to say. | Source: Pexels
"I'm sorry, Mr. Livingston. There is something here. But I would not feel comfortable giving away this information unless both you and Simon are here," Julia said seriously.
"I don't understand. How bad could it be?"
"It's not bad. It's just… possibly life-altering," the woman continued with a tiny frown.
George agreed and went to find Simon at the office. It took a lot of convincing for him to go back with him to that place, but George managed to do it.
"Julia, it's nice to see you again," Simon said nervously, sitting down at one of the chairs at Julia's office. He hated being there and reliving all the memories of other children getting adopted.
Julia greeted him and asked him about his life. But George was too impatient for chitchat. "Please, let's get on with it," he urged.
"Well. Both of you better brace yourselves… you're brothers," Julia revealed unexpectedly. George's mouth dropped, and Simon frowned in disbelief.
"That can't be true," the janitor said.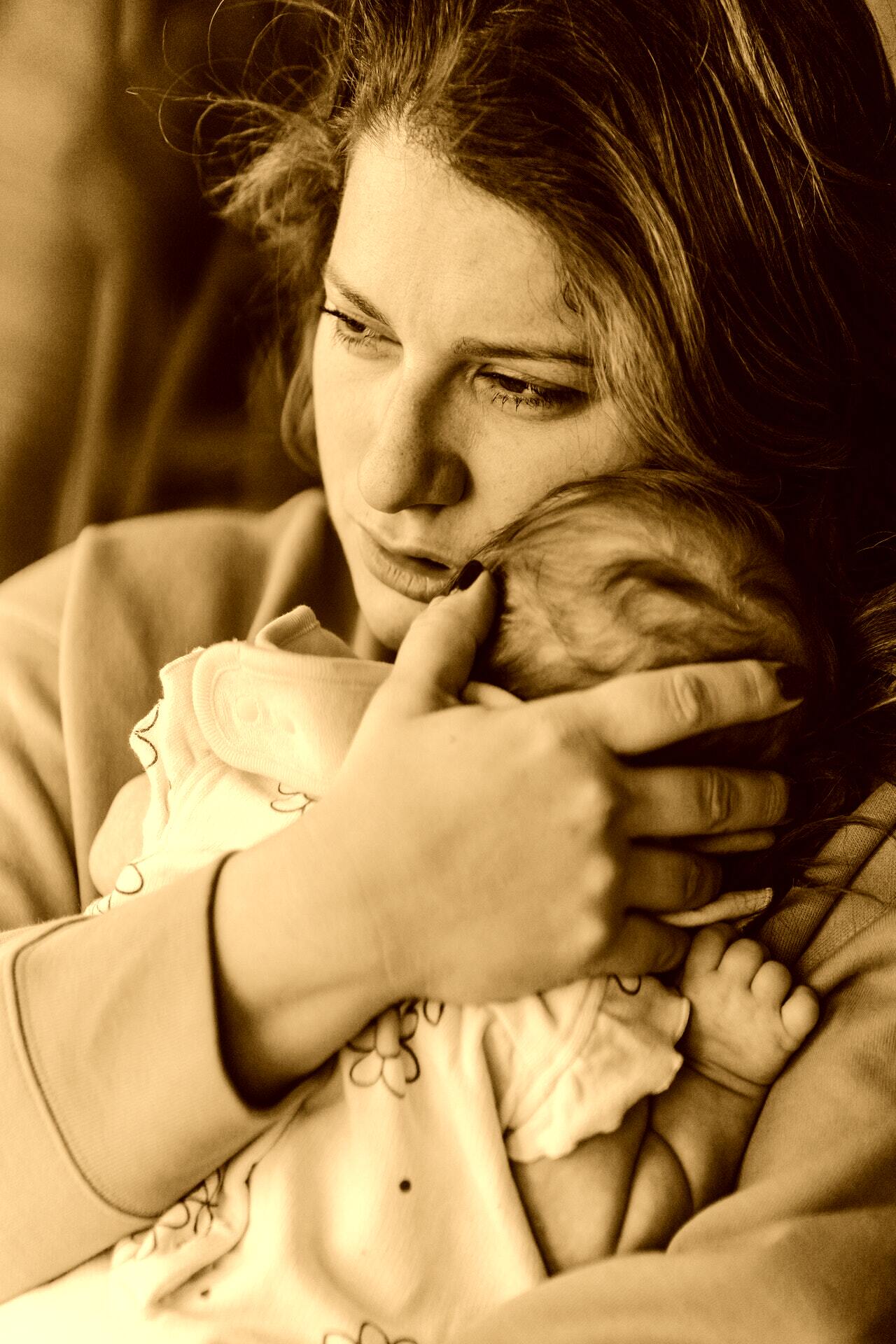 A desperate single mother left them both at the orphanage. | Source: Pexels
"It is. It's all right here. Your mother, Linda Peterson, left you both here when Simon was three years old, and George was barely two weeks old. There's a note here that the director named you George herself. I guess your adoptive parents liked the name," Julia continued, smiling at both of them to ease the tension.
"Ok, what happened next?" George questioned, confused because his parents never said he was adopted.
"It says here that Hans and Violette Livingston adopted you. Is that right?"
"Yes, those were my parents. But I don't understand. I read that orphanages and social services usually kept siblings together," George clarified.
"That's the policy now, but it wasn't always the case. Newborn babies almost always get adopted immediately, and I suppose they just wanted to place you quickly. There's also the possibility that your parents were never told you had a big brother," Julia explained.
Simon had been sitting there quietly, taking all this in. "Is there anything else on our birth mother?" he spoke up.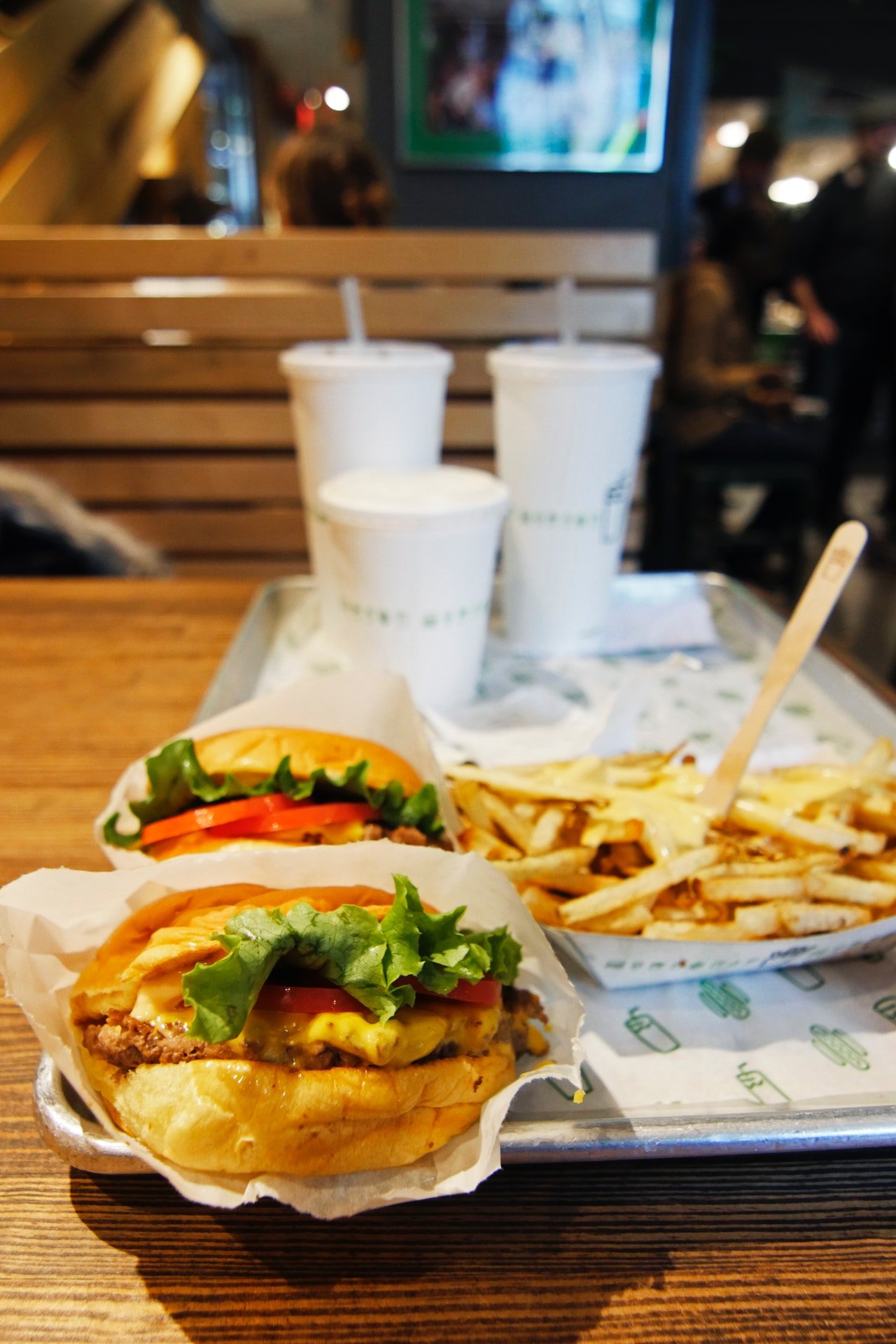 They decided to go eat burgers together. | Source: Pexels
"It says she was a single mother, who desperately left you kids here. There's a note from one of the employees speculating that she might be under the influence. But there's nothing else on her in our records."
"Ok, thank you, Julia. You've been very kind," Simon said, standing up and walking out of the office.
"Wait, man! We're brothers!" George said and hugged him unexpectedly. Simon was not sure about returning this hug but relented after a few seconds.
"Yeah, we're brothers, I guess."
"Listen, I know some people. We can ask around about our birth mother if you want to know. But hey, do you think we could talk? I'm so sorry for the way I treated you, for the way I spoke to you when we first met. I was an idiot," George apologized again. "Now, I realize how lucky I was. I didn't know I was adopted."
"It's ok. You'll do better from now on. How about we go eat some burgers? Big-time executives still eat burgers, right?" Simon asked, finally smiling at his brother.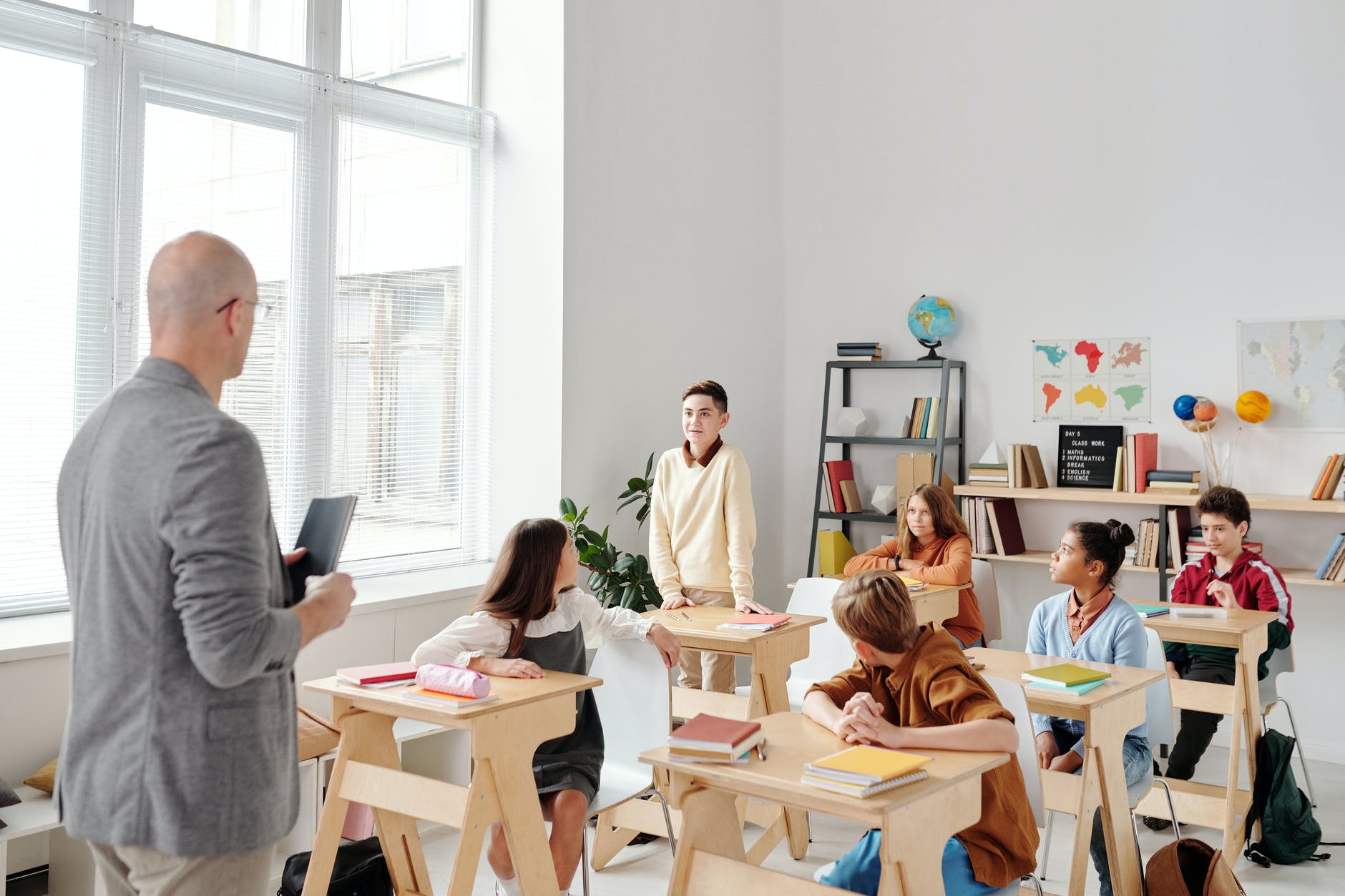 Simon became a teacher. | Source: Pexels
"What? Of course, I eat burgers! Come on! I know the best place in town. It's on me!" George said, smiling brightly because he finally had family again.
Over lunch, the brothers talked about each other's lives extensively, bonded over their love of the Red Sox, and discussed what they would do next.
Through his connections, George discovered that their birth mother died around two years after she left them at the orphanage. Meanwhile, there was no way to know their birth father, although they both suspected it might be the same man. So they took a DNA test, which confirmed their theory.
Eventually, they became closer than ever. The brothers were both in their late thirties, but George insisted on helping Simon get a real education. It took a while, but his brother managed to graduate with a degree in Education and began to teach English at the local middle school.
It was there where Simon met a fellow teacher, Anna, and they got married a few years later. At their wedding, George was introduced to Kelly, Anna's best friend. She was a single mom to a 12-year-old named Kyle, and George quickly fell in love with her kid. After his own wedding, George adopted Kyle and made sure his family never wanted for anything.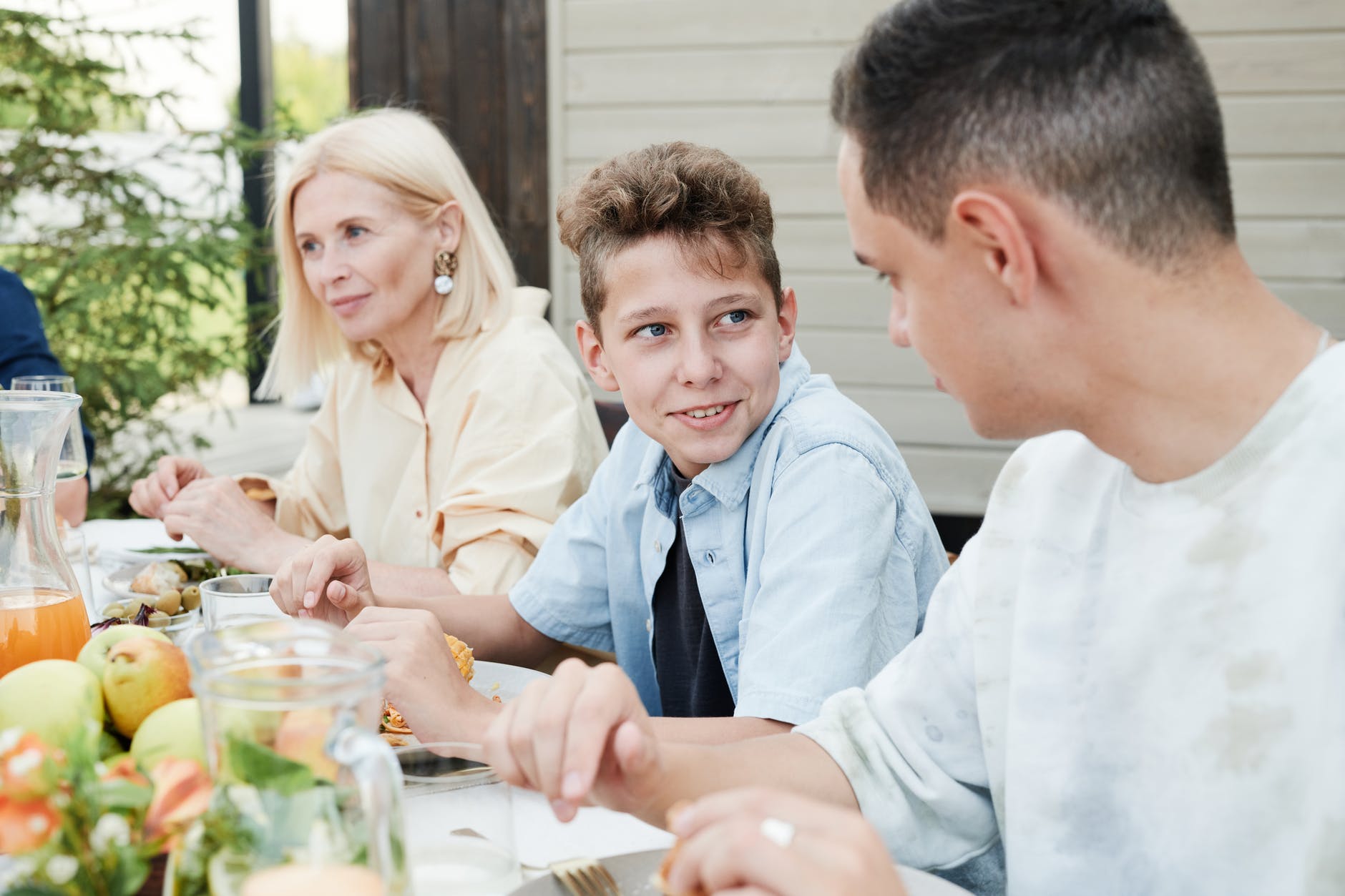 George got married and adopted his wife's kid. | Source: Pexels
Years down the line, the brothers marveled at how their lives changed utterly after their chance encounter. "If I hadn't seen the birthmark on your hand, I would probably still be alone and have an ice-cold heart. I can't even believe the way I spoke to you back then," George told Simon during a family barbecue.
"It's been ten years, man. Let it go and enjoy our family thriving," Simon said, gesturing at George's backyard. Their wives were setting the outdoor table, Kyle was playing with George's dog, and most importantly, they were all smiling.
What can we learn from this story?
Treat everyone with respect no matter what. Some people treat others as if they're beneath them. But job title, money, and status don't matter. Everyone deserves respect.
One chance encounter can change your life. George's life changed completely. He went from being a lonely workaholic to a family man.
Share this story with your friends. It might brighten their day and inspire them.
If you enjoyed this story, you might like this one about a woman who helped a man return to his family, and he repaid her gesture years later.
This account is inspired by our reader's story and written by a professional writer. Any resemblance to actual names or locations is purely coincidental. All images are for illustration purposes only. Share your story with us; maybe it will change someone's life. If you would like to share your story, please send it to info@amomama.com. 
Please fill in your e-mail so we can share with you our top stories!