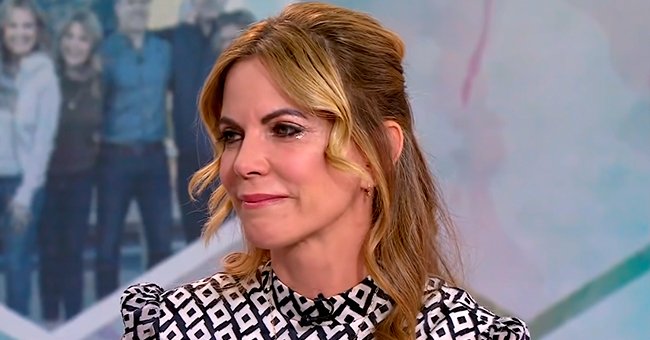 YouTube/TODAY
'That's Me in Not Too Many Years': Natalie Morales Fears Getting Alzheimer's like Her Mother-in-Law
Actress Natalie Morales nurses an intense fear of following her mother-in-law in health, nursing the thought that she could be fighting the same disease years from now.
Aside from her career as an actress, Natalie Morales is passionate about raising awareness for a particular disease that has left her frightened for the best part of her adult life.
Like most people, Morales dreams of a healthy, happy old age filled with many sweet adventures with her loved ones but seeing her mother-in-law battle Alzheimer's disease has left a significant scar on her heart.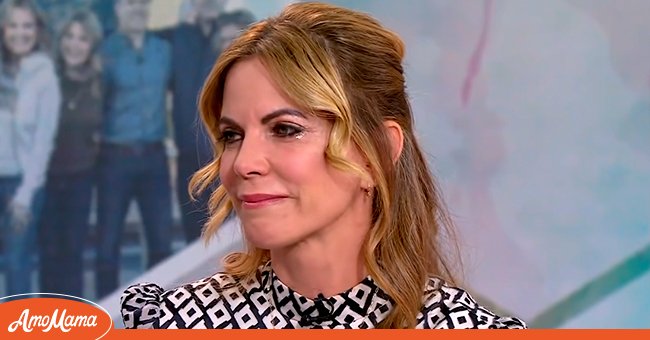 A picture of Natalie Morales looking sad while anchoring a show on "Today." | Photo: youtube.com/TODAY
The actress's mother-in-law, Kay Rhodes, sadly passed away from Alzheimer's disease at age 70. She struggled with the disease for almost two decades after being diagnosed with early-onset Alzheimer's at just 55 years old.
Since then, Morales has prioritized protecting her family, including her husband Joe Rhodes, and sons Joseph, 17, and Luke, 13, from the genetic condition.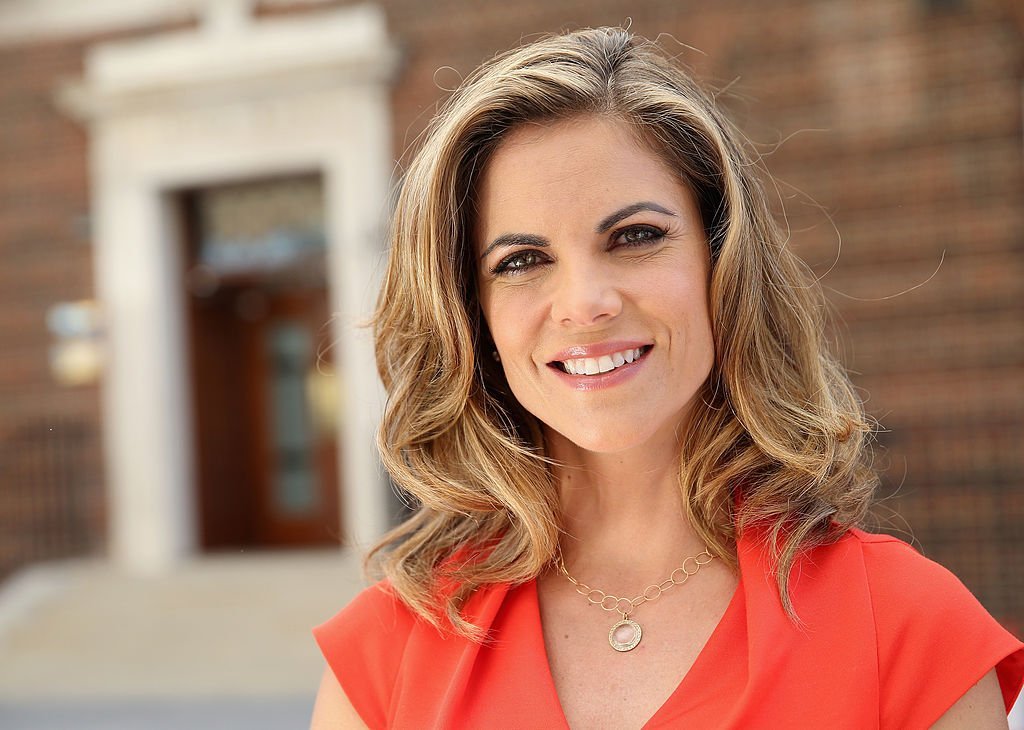 Natalie Morales poses for a portrait outside St Mary's Hospital as the press prepared for the birth of Prince George, on July 18, 2013. | Photo: Getty Images
THE HELPING DAUGHTER-IN-LAW
According to Morales, it became her mission to help those struggling with Alzheimer's after Kay's diagnosis. Having one with an early onset made Morales realize her family had to take more precautionary steps.
At 49, the prospect of being diagnosed at 55, like her mother-in-law, changed Morales's perspective on life. It made her reflect on how individuals never expect to be impacted by diseases, despite their plans for the future.
Morales went on to say that two out of every three Alzheimer's patients in the United States are women and that women in their 60s are twice as likely to get Alzheimer's, according to statistics.
Morales' efforts to combat mental illness have not been in vain. She was honored with an award at the Alzheimer's Association Connecticut Chapter's "Celebrating Hope" banquet at Greenwich's Belle Haven Club.
There are more than 78,000 persons with Alzheimer's disease in Connecticut and more than 178,000 carers. The annual gala raises cash for dementia research and assists those living with the disease and the carers tasked with such a difficult job.
It was terrible for the program host to see her mother-in-law, a kind, lively woman, deteriorate to the point where she didn't recognize her husband, children, or grandchildren.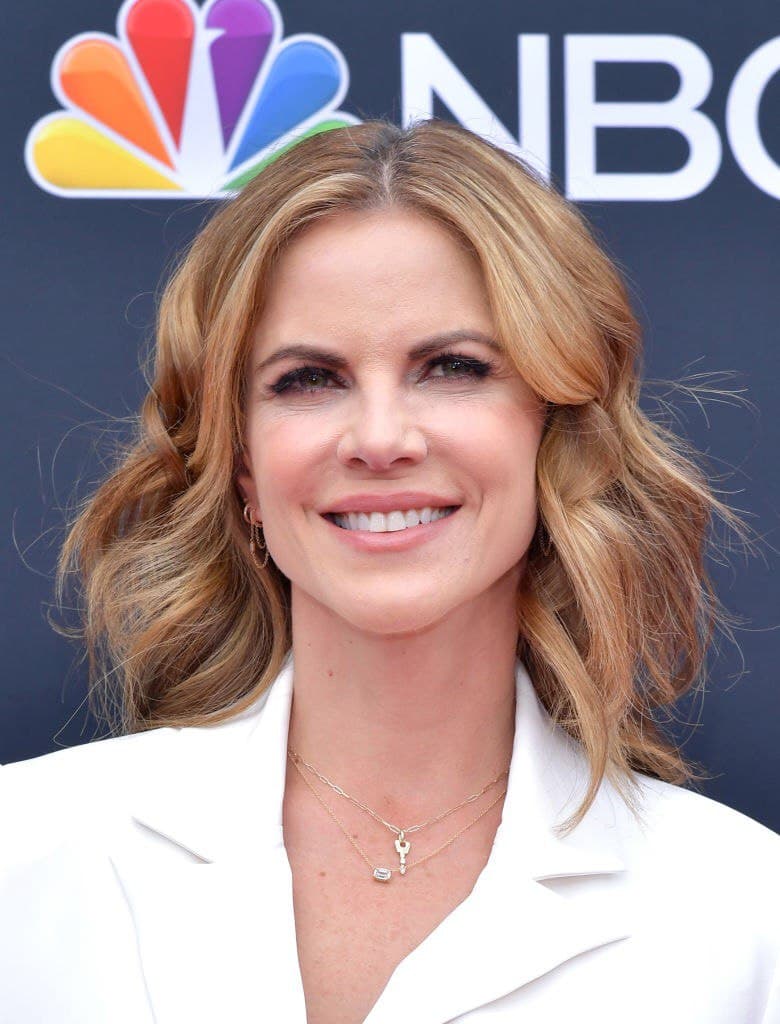 Natalie Morales attends the 2019 Billboard Music Awards at MGM Grand Garden Arena on May 1, 2019 | Photo: Getty Images
HOW IT STARTED
According to Morales, Kay's diagnosis was initially taken for a slight illness, but little did they know that it was a genetic disease that would leave the entire family hanging on a thread.
The disease soon took its toll on the once happy family, and Morales's father-in-law had to become the caregiver to his wife, who had forgotten the slightest detail about their family.
For the first ten years, Joe, Morales's father-in-law, cared for her heroically on his own, but his health deteriorated, as it does for most carers, due to the stress and difficulty of providing care for others.
Kay was eventually admitted to a specialized Alzheimer's facility, where she continued to deteriorate. She lived for more than 15 years, but her quality of life was non-existent.
She couldn't move or communicate and hadn't recognized her loved ones in a long time. It was terrible to witness the downfall of a once gorgeous, vivacious, and outgoing woman who had vanished before her family's eyes.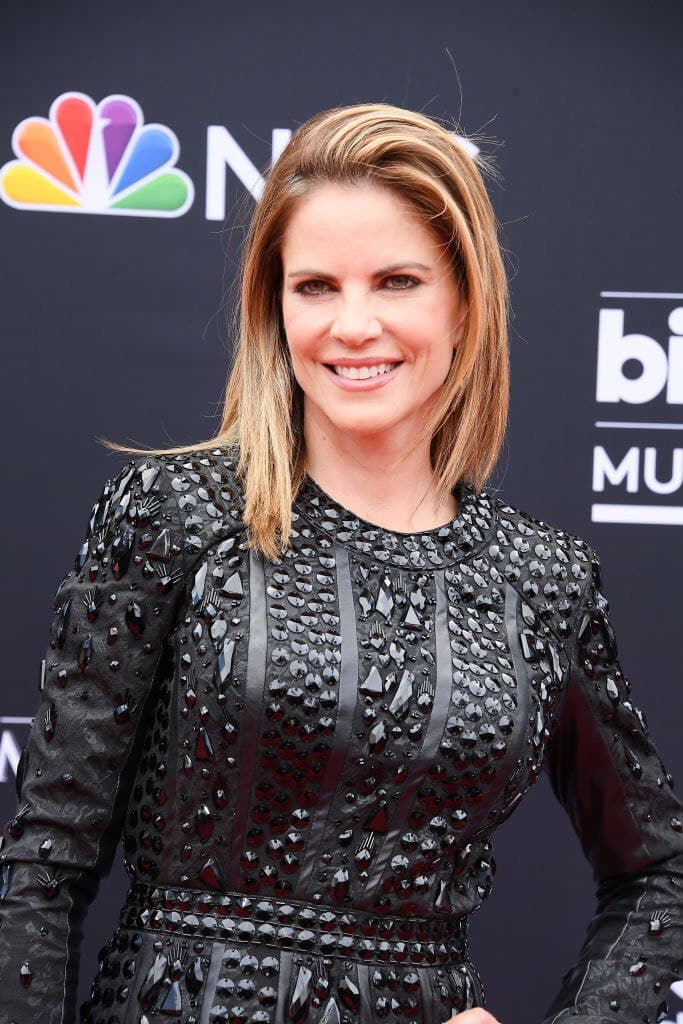 Natalie Morales attends the 76th Annual Golden Globe Awards at The Beverly Hilton Hotel on January 6, 2019 | Photo: Getty Images
LIFE BEFORE THE DIAGNOSIS
Kay had gorgeous soulful blue eyes, which her family treasured. She was charming and energetic and the type of mother devoted to her children and their achievements.
She was always there for her kids, whether driving them to golf, hoops, football, dancing, or snowboarding lessons. She wanted them to have the best of everything.
The late 70-year-old was from Midland, Texas, and she was a down-to-earth person. Her family was always her top priority. She was also one of the first in her area to leave high school to explore the world because she wanted to broaden her horizons and learn more about the world.
Kay was involved in the financial market and CNBC when Morales met her, and she persuaded Morales to start a stock portfolio while offering her some fantastic investment advice.
SOMETHING IS WRONG
According to Morales, the family finally learned of the seriousness of the disease during their wedding in 1987. Morales and her husband sent their bands to Joe and Kay in Colorado, and Kay hid them in a spot, preventing them from being stolen.
Not long afterward, she could not remember where she had kept them. She had some mood and personality abnormalities and was diagnosed with the condition following an examination.
THE TOUGHEST PART
According to Morales, the most challenging part of the struggle was bringing her children to visit their grandma, and they would often wonder what was wrong with her as she could barely recognize or relate with them.
They couldn't properly fathom what was going on since they had another grandma, Morale's mother, who was perfectly healthy. Morales was also scared, knowing that could be her in a couple of years. She said:
"I mean, that's me in not too many years. It makes me think about like, as much as you can plan for your future, you're never thinking about 'this could happen to me."
LOSING JOE
Morales revealed in a post she shared that she is mourning the death of her father-in-law, Joe Rhodes, who died earlier this year. The "TODAY" West Coast anchor announced on Instagram on Saturday that her husband's father, Joe, had passed away, characterizing his death as "sudden."
According to his obituary, Joe died on January 1 at the age of 79. His death came six years after Kay's in 2014, following a 17-year battle with Alzheimer's disease. At the time of her death, Kay and Joe had been married for 52 years.
MEET HER HUSBAND, WHO MIGHT INHERIT THE DISEASE
Although Rhodes and Morales had a wonderful marriage, they had been through a lot and have stood by each other even after suspicions surfaced that she had an affair with a coworker.
Rhodes is the managing partner of Hummingbird Brands LLC and the creator and current Managing Partner of Stockton Road Capital LLC. He also serves as the president of Lenny & Larry's LCC.
There are concerns the father of two might be next in line to inherit the genetic disease from his mother, but Morales is not leaving the situation to chance as she is making sure her family takes good care of their health.
SELLING THEIR HOUSE
Rhodes and Morales put their Hoboken townhouse on the market for $3.1 million a few years ago. The show host and her husband bought the townhouse for $1 million in 2002 and extended it to 3,600 square feet in 2008. After putting it on the market, the couple was relieved to find a buyer so fast.
The house was expanded to incorporate a modern kitchen with heated Brazilian slate floors, a play area, a custom built-in BBQ island with granite countertops, a 42-inch gas grill, and a Kalamazoo pizza oven with an annual tax expense of $ 25,574.
After selling their townhouse, Morales and her husband bought a six-bedroom East Coast traditional-style home in Brentwood, California. The house was purchased for $6.8 million with a $2,658 annual tax bill.
Please fill in your e-mail so we can share with you our top stories!
The information in this article is not intended or implied to be a substitute for professional medical advice, diagnosis or treatment. All content, including text, and images contained on news.AmoMama.com, or available through news.AmoMama.com is for general information purposes only. news.AmoMama.com does not take responsibility for any action taken as a result of reading this article. Before undertaking any course of treatment please consult with your healthcare provider.