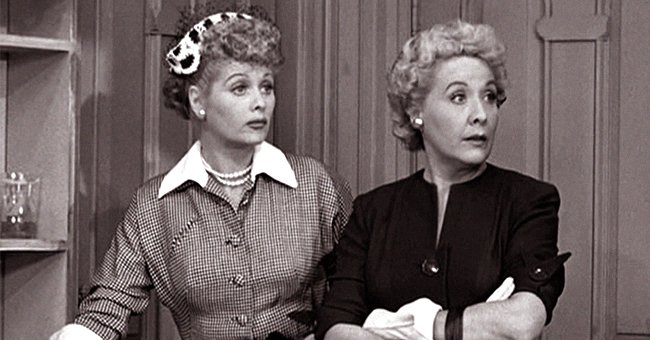 Vivian Vance and Lucille Ball | Source: Getty Images
People: Inside Vivian Vance's Final Moments with Best friend Lucille Ball As she Said Goodbye
Late actress Vivian Vance was best known for the TV sitcom "I Love Lucy." Before she passed away in 1979, she shared her final moments with her best friend and co-star, actress Lucille Ball. Here's a look at their remarkable friendship.
Vivian Vance took the world by storm with her exceptional acting skills. She became a household name in Hollywood for her impeccable performance in the classic TV series "I Love Lucy" opposite actress Lucille Ball.
Born in 1906, Vance grew up in Cherryvale, Kansas, to her parents Robert and Mae Ragan Jones, and attended Independence High School before moving to Albuquerque, New Mexico.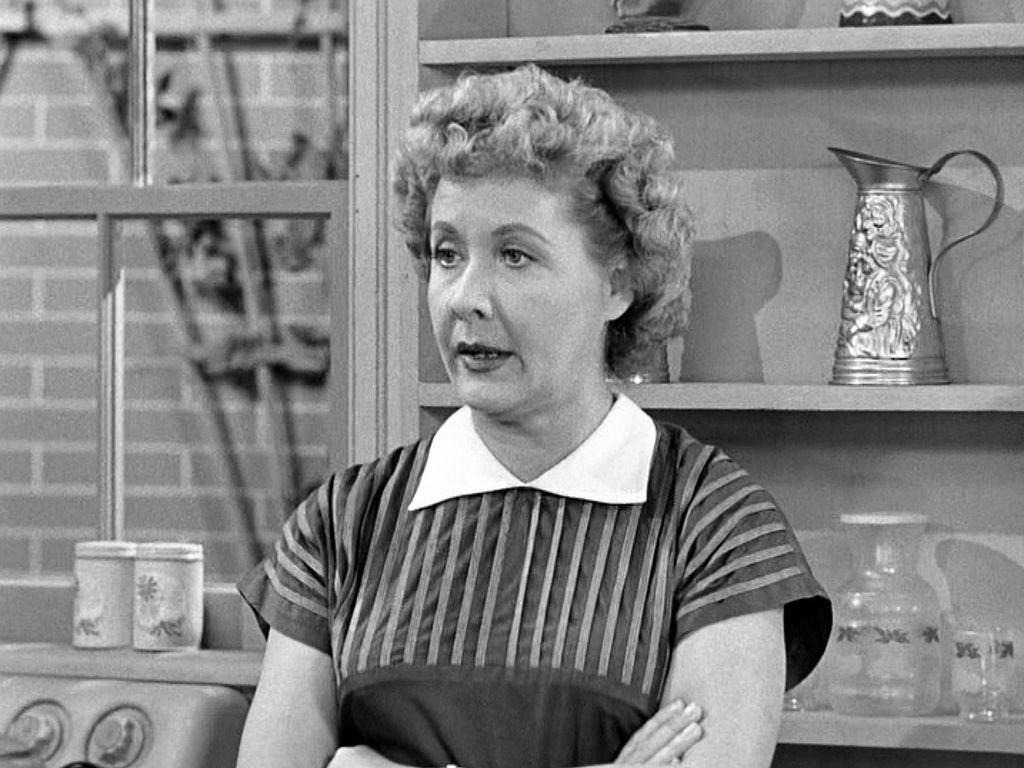 Vivian Vance as Ethel Mertz in the second season of "I Love Lucy" aired on January 12, 1953. | Source: Getty Images
VIVIAN VANCE'S EARLY BEGINNINGS
In New Mexico, Vance later studied theater and music. Through her work with the Little Theatre, she left such an impression on local audiences that they raised money to send her to New York to pursue an acting career.
Vance eventually settled in New York, where she took several jobs and her musical gigs at a nightclub. She also joined various Broadway shows, where she was later discovered by late actor Desi Arnaz.
Arnaz fell in love with her stage performance and immediately offered her a TV role that would change the course of her life. Vance took on the role of Ethel Mertz in the 1951 sitcom "I Love Lucy."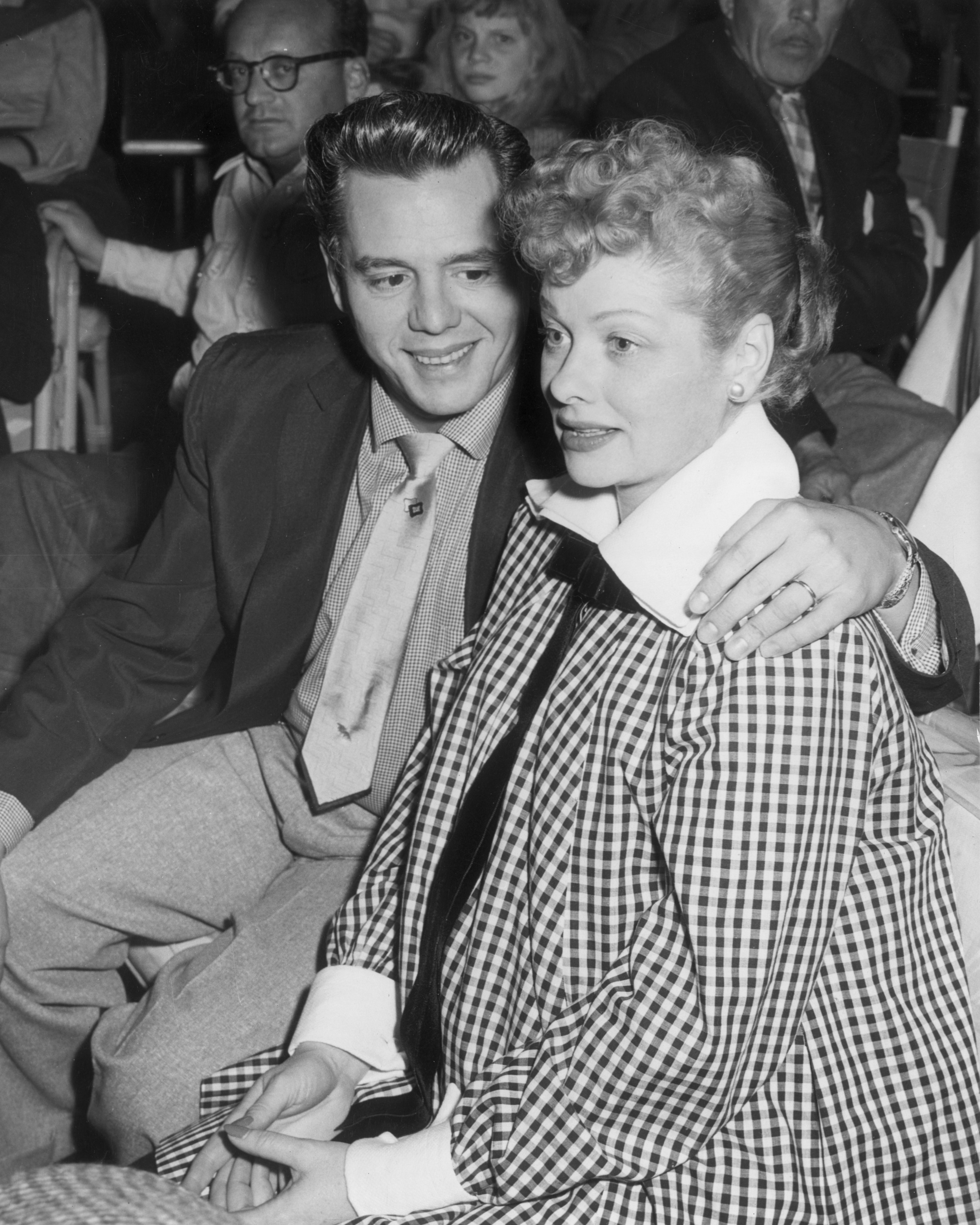 Desi Arnaz embraces his pregnant wife,Lucille Ball while watching a televised football game at the Racquet Club in Palm Springs, California in 1953. | Source: Getty Images
Vance starred in the hit sitcom with actress Lucille Ball, who played Lucy Ricardo. Vance credited the writers for producing entertaining content. She said in a past interview:
"As an actress, I'm so beholden to writers; without the word, we are nothing."
Meanwhile, Ball, who was married to Arnaz from 1940 to 1961, could not credit herself as the star of their show. At that time, she was known as the "unquestioned queen of television comedy."
NOT A FUNNY WOMAN
Although hailed the queen of TV comedy, Ball admitted she was not a funny woman. She credited her comedic chops to the writers and directors who made their shows funny for their audience.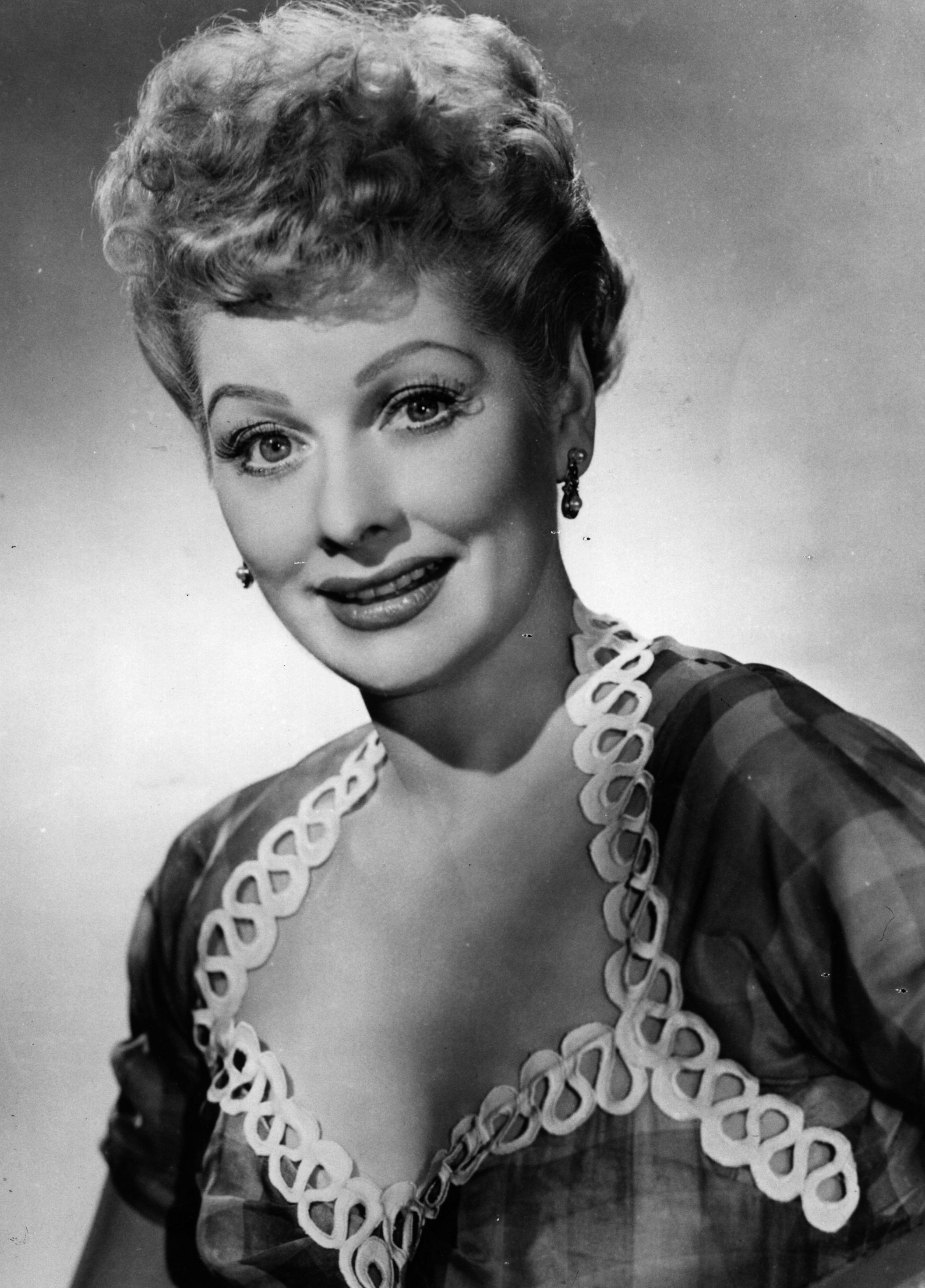 Lucille Ball pictured in a photo studio in 1955. | Source: Getty Images
In the early stage of filming "I Love Lucy," Ball was dubious on Vance playing Ethel as she did not look "dumpy" to play as the wife of Fred, played by actor William Frawley.
Vance proved that she could play a funny character, to which Ball reluctantly agreed. Although Ball was not confident about her co-star, she was impressed with her perfectionism and professionalism.
Besides being a professional actress, Vance earned admiration for her sense of calmness. She would often act as the peacemaker whenever tempers or disagreements would flare up on the set.
Despite having a stellar career in the industry, Vance had been diagnosed with breast cancer in 1973.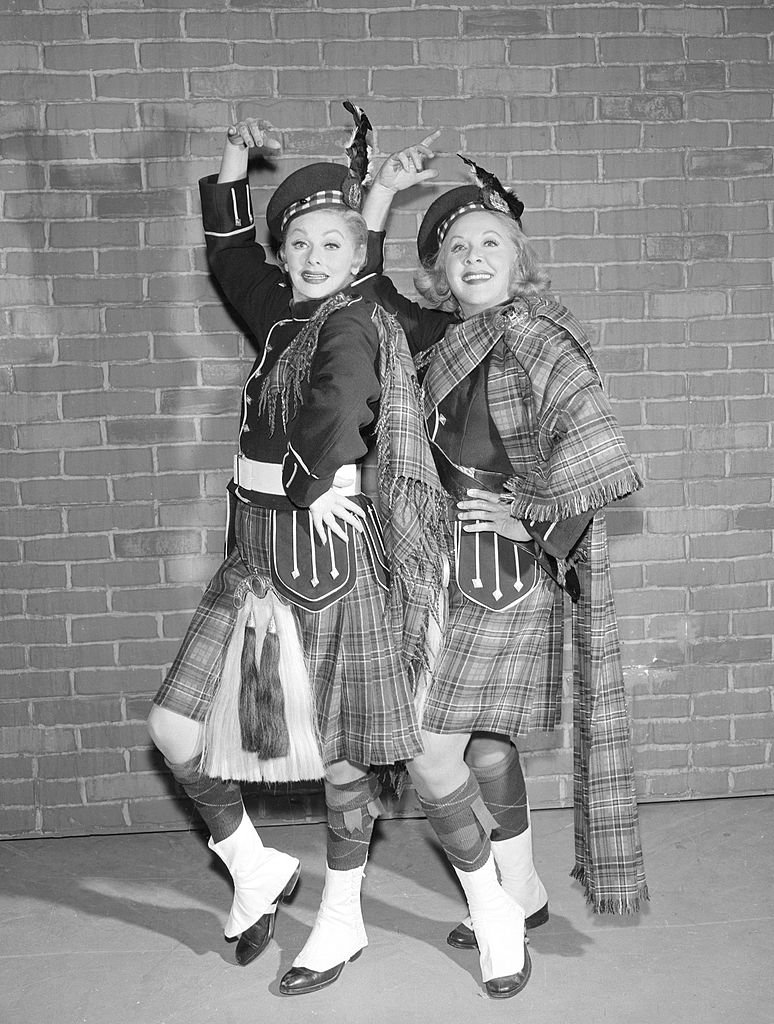 Lucille Ball pictured on February 13, 1964, as Lucy Carmichael and Vivian Vance as Vivian Bagley in "Lucy Goes into Politics" episode for the "The Lucy Show." | Source: Getty Images
Both actresses starred in the 1962 "The Lucy Show" series, but Vance left in 1965 due to long-distance commutes. It also caused a strain in her marriage to publishing executive John Dodds.
DEALING WITH CANCER
Despite having a stellar career in the industry, Vance was diagnosed with breast cancer in 1973. The renowned actress underwent a mastectomy and grueling chemotherapy treatments.
Vance's breast cancer metastasized into bone cancer. The TV star and her husband moved to Belvedere, California, to start a new healthy lifestyle.
She spent most of her time in Belvedere and away from the public eye. While Vance lived a peaceful yet challenging life because of her deteriorating health, Ball visited her residence in 1979.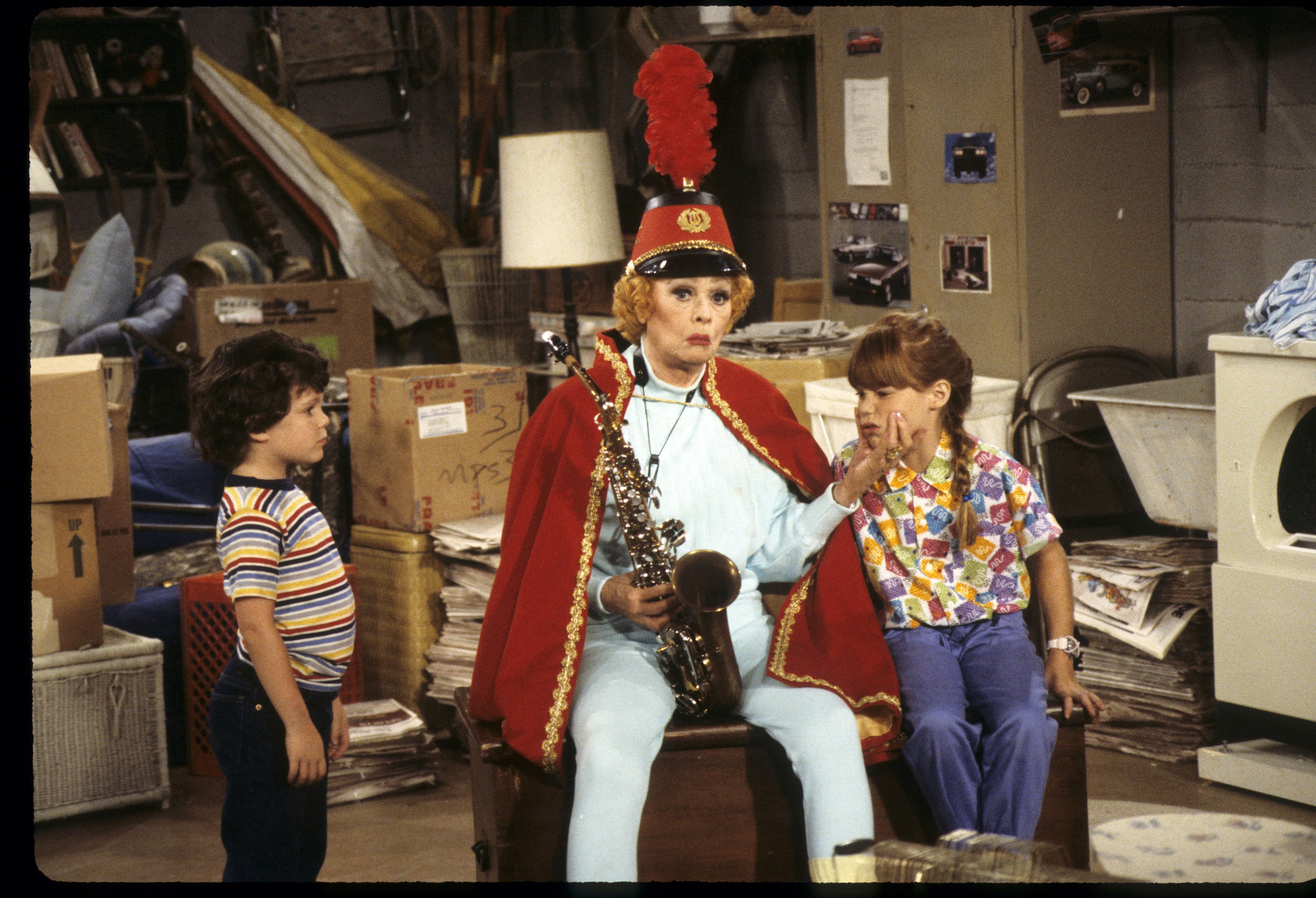 Lucille Ball in the "Lucy is a Sax Symbol" episode of the "Life With Lucy" aired on October 25, 1986. | Source: Getty Images
VIVIAN VANCE'S FINAL MOMENTS
Both actresses had ups and downs, but they maintained a close friendship. Paige Peterson, to whom Vance grew close after renting the Belvedere home, witnessed the duo's beautiful moments. Peterson said:
"We had brought Viv down, and she was lying on the couch in the living room. They ate lunch, and they talked and talked. Viv knew she was dying."
Peterson, who lived in an adjacent room in the house, described Ball and Vance's reunion as an amazing moment to witness. She recalled seeing Ball leaving the house in tears.
A few days after Ball's visit, Vance passed away at 66. The actress's family buried her privately and sent her memorial donations to mental health and animal welfare groups.
She was survived by her husband, Dodds, and the actress's four sisters. Meanwhile, Lucie Arnaz Luckinbill, Ball's daughter with Arnaz, said her mother cried about losing Vance for months.
Lucie said Ball treated Vance like a sister. Her mother could talk to Vance like no one else, and since she passed, her mom could not confide in as many people as she could with Vance.
LUCILLE BALL'S DEATH
Sadly, Ball passed away in 1989, just ten years after Vance's death. The comedy icon died from a ruptured abdominal aorta after undergoing emergency heart surgery in Cedars-Sinai Medical Center.
The TV star's death broke the hearts of fans, who sent her thousands of greeting cards at the hospital. Ball had been famous for several monikers, including "Technicolor Tessie" and "The First Lady of Television."
Years after starring in "I Love Lucy," Ball said she still loved her iconic TV character, Lucy Ricardo. She described her former character as a "domineering figure" in her life.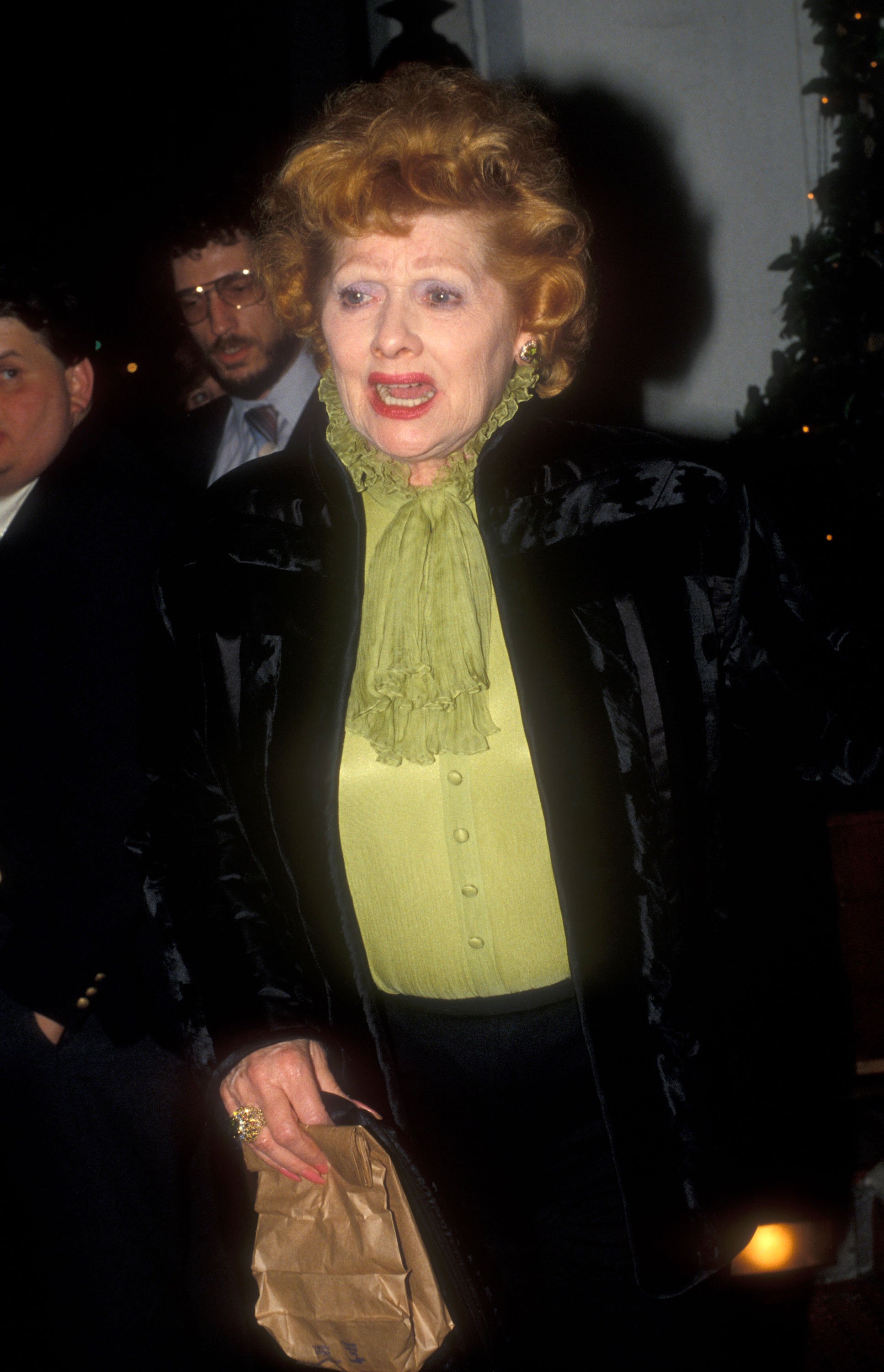 Lucille Ball at Chasens restaurant in Beverly Hills, California on May 16, 1981. | Source: Getty Images
Known as a tough-talking actress, Ball also used her stardom and show business skills to establish with Arnaz the Desilu productions, one of the premier studios in Hollywood.
The former couple's company produced films such as "The Untouchables" in 1959 and "Mission: Impossible" in 1996. They also made the TV series "Star Trek: The Original Series" in 1966.
Ball's life was a textbook example of a rags-to-riches story, from her star-struck childhood through her struggle as a movie star in the 1930s and 1940s to her TV career that made her a legend.
Rather than talent, she claimed she owed her success to a combination of guts and good support players. Despite her career accomplishments, having two children was the most outstanding achievement of her life.
Besides Luckinbill, Ball shared with Arnaz a son named Desiderio "Desi" Alberto Arnaz Jr., who is also an actor. Arnaz Jr. was best known for several TV shows, including "Automan" and "Being with the Ricardos."
Please fill in your e-mail so we can share with you our top stories!