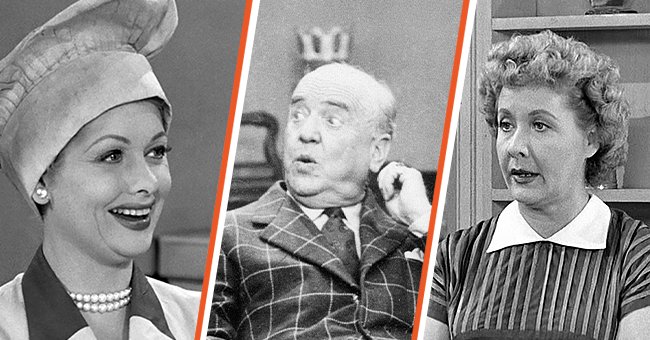 Getty Images
Vivian Vance & William Frawley's On-Screen Marriage Wasn't as Tough as Their Real-Life Drama
Vivian Vance and William Frawley played husband and wife on "I Love Lucy," which would become one of America's most-watched shows. Yet, the off-screen relationship between the two was always hostile.
Vivian Vance and Wiliam Frawley played Ethel and Fred Mertz on the show that chronicled the life of their friend Lucy Ricardo, played by Lucille Ball — a young middle-class housewife living in New York City.
"I Love Lucy" was very well received by viewers all over the U.S. Regarding on-screen relationships, "I Love Lucy" became a groundbreaking show that would set the pace for future sitcoms.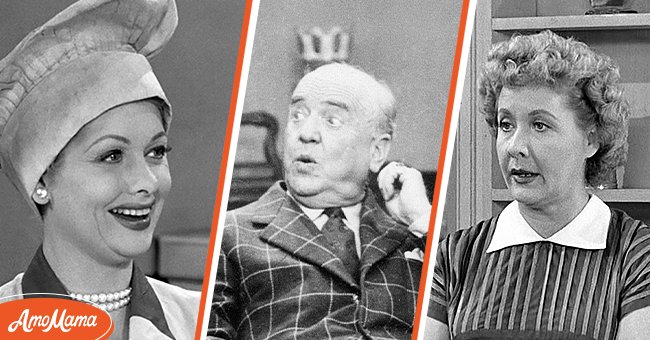 From left: Lucille Ball, William Frawley and Vivian Vance on different scenes on the '50s show "I Love Lucy." | Source: Getty Images
THE MOST UNLIKELY ON-SCREEN PAIRING OF THE '50S
The stars of the show Lucy and Ricky Ricardo were married both on and off-screen. Together with their neighbors and friends, Ethel and Fred, they stole the hearts of fans with their comical genius.
On-screen, Ethel was a devoted and loving friend to Lucy, and throughout the show, she would often get caught up in Lucy's hilarious schemes. And yet, she would always remain the voice of reason.
Fred, the curmudgeonly skinflint landlord, and Ethel became irreplaceable additions to the show despite their unlikely pairing. The close-knit relationship between the couples essentially made the show what it was.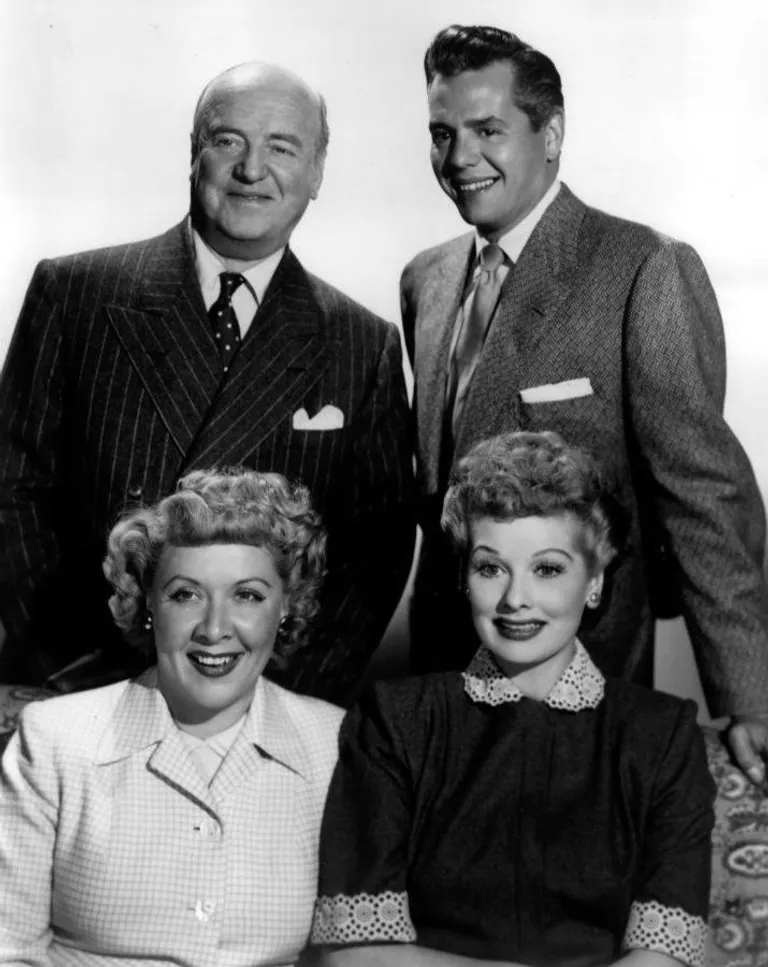 The cast of "I Love Lucy" -Sitting from left: Vivian Vance, Lucille Ball, Standing from left: William Frawley and Desi Arnaz circa the 1950s | Source: Getty Images
Their relationship was so meaningful that Ethel and Fred moved into Lucy's guest house when she decided to move to the country during the final seasons. They even helped care for the chicken Lucy was raising.
Frawley is said to have continued harassing Vance as they still worked in the same studio.
But despite the show's popularity, the "I Love Lucy" cast did not always have love among them. Vance and Frawley got along very well initially, but as the show took root, their relationship began experiencing trouble.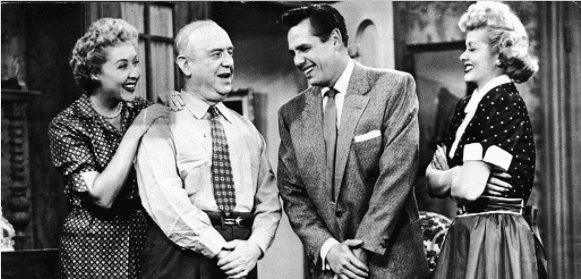 From left to right, Vivian Vance, William Frawley, Desi Arnaz (1917 - 1986) and Lucille Ball (1911 - 1989) on the popular television series 'I Love Lucy', circa 1955. | Source: Getty Images
THE ON-SCREEN HOSTILITY
Vance was deeply insulted by the fact that people had so readily accepted her role as Frawley's wife. She even referred to her co-star as "that old man."
She is said to have raised her concerns regarding her on-screen marriage to Frawley. Vance reportedly declared that no one would believe the two stars were married.
"The Secret Fury" actress felt that instead of being cast as his wife, she was better suited to be cast as Frawley's daughter. However, her concerns were valid as Frawley was 22 years her senior.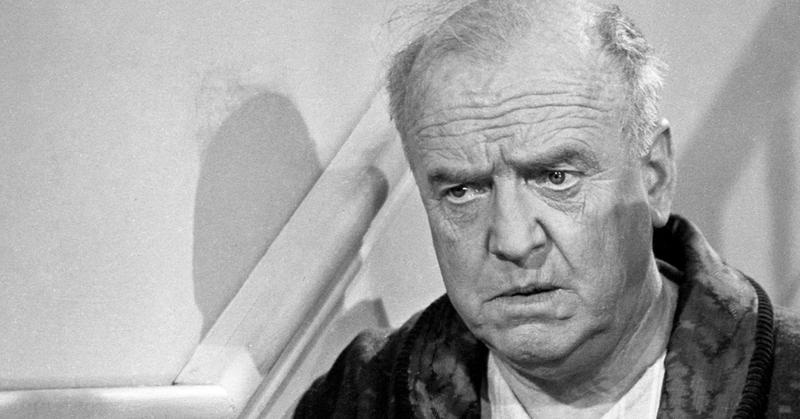 William Frawley as Fred Mertz on the television comedy 'I Love Lucy', 1952. | Source: Getty Images
When Frawley found out about the severity of Vance's comments, he became so offended. Consequently, he often hurled insults at the sparkling comedic actress.
And yet, their contempt for each other played well into the show. Vance and Frawley's feud became responsible for some of the sitcom's most hilarious moments.
Following their constant squabbles, on and off-screen, it became quite the task to have them work together. Whenever Vance would suggest additional lines to the plot of the show, Frawley would refuse to cooperate.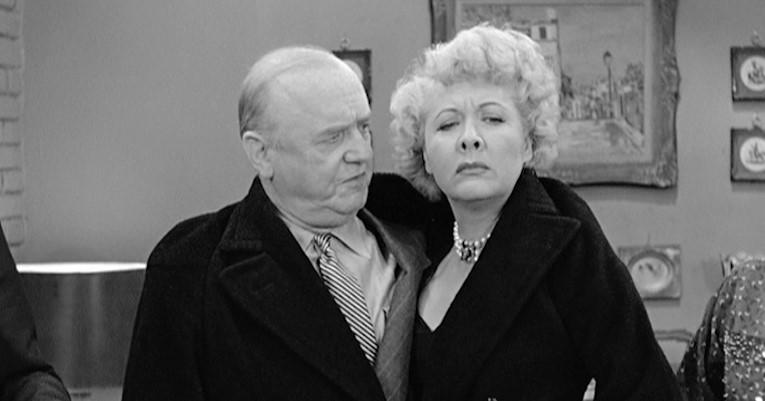 William Frawley and Vivian Vance on the set of "I Love Lucy." Source: Getty Images
The two hated each other, and they made no effort to conceal that fact. The two never made amends and continued to live on as sworn enemies even long after the show had ended.
Their relationship was so strained that the actress celebrated the day Frawley died. Vance, who had been having dinner with her husband when she received the news, raised her glass and shouted:
"Champagne for everybody!"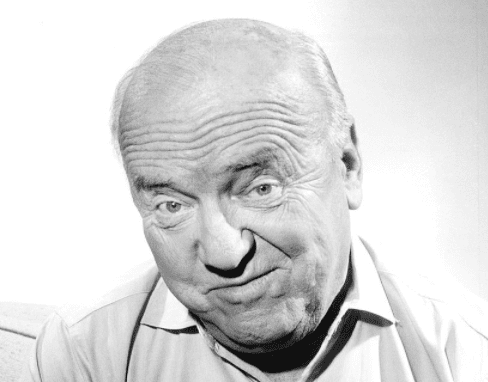 American actor William Frawley (1887 - 1966) in a promotional portrait for the TV sitcom 'My Three Sons', circa 1963. | Source: Getty Images
While their rivalry was an open secret in the industry circles, the disdain did not show in their work, except when the script required them to show it. On-screen, they played an adoring couple.
FRAWLEY'S TROUBLED BEHAVIORS
It never was Vance's fault that the two could not get along. Frawley was notorious for his troubling behaviors, which could have contributed to the animosity between on-screen husband and wife.
The truth is that Frawley was not a pleasant person in real life. His less pleasant characteristics on-screen was a perfect depiction of his genuine off-screen persona.
He was as stern and stuffy off-screen as he was on-screen. He had suffered a failed marriage, had a bit of a problem with drinking, and spent a considerable chunk of his life in the same old bachelor's apartment.
Frawley's drinking was so bad that Desi Amaz made him promise never to come to work drunk or miss a show before they began shooting. Thankfully, Frawley kept his promise.
As if by design, Frawley's other career successes always seemed to be followed by a fall-out with his colleagues. This pattern would explain his fall-out with Vance.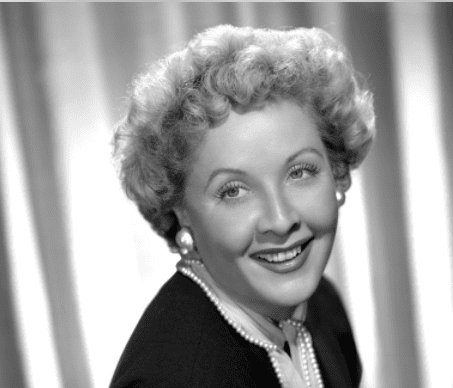 Portrait of actress Vivian Vance. She portrays Ethel Mertz in the CBS television sitcom, I Love Lucy. October 6, 1952. Los Angeles, CA. | Source: Getty Images
By the time he was landing the role of Fred on "I love Lucy," he was long considered undesirable to many in the industry. And thus, "I love Lucy" became the career saver for Frawley.
After the show ended, there were rumors that a spin-off "Fred and Ethel "would be coming up. However, Vance had had enough of the "old man" and ultimately refused to work with him again.
Frawley was eventually featured in another hit sitcom, "My Three Sons." Still, the bad blood between him and Vance continued, and Frawley is said to have continued harassing Vance as they still worked in the same studio.
THE CLOSE BOND BETWEEN VANCE AND BALL
In contrast, Vance's relationship with Lucille Ball was one of a kind. Having met on the set of America's favorite show of the '50s, they developed a close-knit friendship that spanned decades after the show ended.
They seemed to make decisions that often mirrored each other. A perfect instance is when Ball decided to divorce her husband of 20 years when Vance was also divorcing her husband, Phil Ober.
But like all friendships, they had their trying moments. And one time, they were mad at each other and did not speak for days. But unlike with Frawley, they reconciled and were happy to have their friendship back.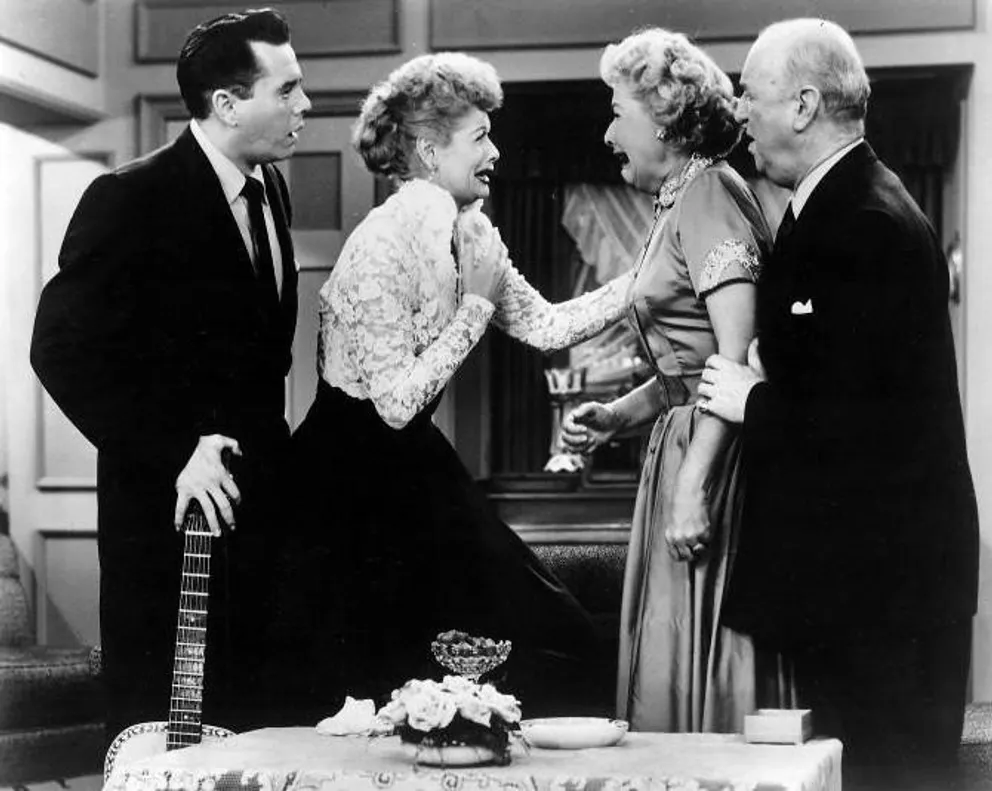 Desi Arnaz, Lucille Ball, Vivian Vance, and William Frawley in "I Love Lucy." I Source: Getty Images.
Their friendship carried on into their other project together, "The Lucy-Desi Comedy Hour." The production ended in 1960, but even then, the two continued being close.
Their life-long friendship was cut short when Vance passed on from cancer in 1979. Ball remained by her long-time friend's side up until a few days to her passing.
Please fill in your e-mail so we can share with you our top stories!