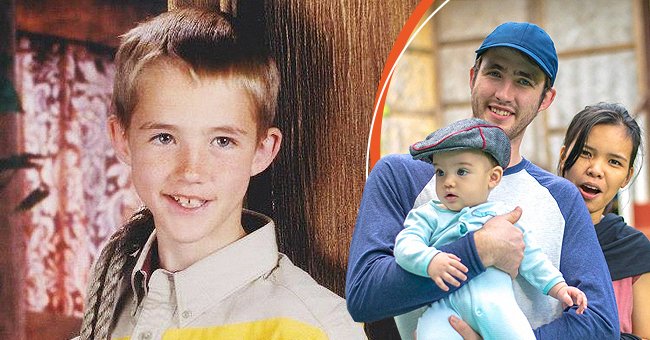 facebook.com/tyrel.wolfe | facebook.com/ambinoy
Boy Sends Christmas Box to Anonymous Girl in the Philippines, 14 Years Later He Marries Her
When a young boy sent a Christmas box to the Philippines, he never imagined meeting the recipient. However, years later, he got a Facebook message that would change his life forever.
Tyrel Wolfe and Joana Marchan lived on different continents, and their paths would never have crossed if not for a Christmas project organized by Operation Christmas Child through Samaritan's Purse.
Midvale, Idaho resident Wolfe was seven years old when he packed a box of gifts to a stranger abroad. For Marchan, the gift meant the world, and she held onto a photo of Wolfe that came inside the box.
AN INSTANT CONNECTION
Years went by, and they led separate lives until Marchan decided to look for her Christmas gift-giver. She found him on Facebook in 2009, but he declined her friendship request. Finally, two years later, she tried again.
This time he was curious and asked her who she was. The pair began chatting about the Christmas box, and soon their chats became daily occurrences. There was an instant connection between them, and Wolfe decided to visit his friend in Manila, Philippines.
HE ASKED TO MARRY HER
Wolfe shared: "I knew I was taking a big risk. I had never traveled alone, let alone to a foreign country before, and I was meeting people I didn't know or even knew existed." It was an exciting and nerve-wracking time.
Once he landed and met Marchan, all of his fears disappeared. Over the coming year, Wolfe would travel to Marchan's home twice. On one occasion, he asked for her hand in marriage.
THEIR MIRACLE STORY
The couple said their vows in Wolfe's backyard, and the memorable moment was the beginning of the rest of their lives. Marchan moved to the United States. They purchased their own home shortly after and now have a son, Harlan.
The couple does not believe it was a coincidence that Wolfe's box reached Marchan. They view it as a miracle and have even committed to packing a Christmas shoebox every year.
THE ONLINE REACTION
Wolfe expressed: "We do want to show that we care and want to share our love. We both feel so blessed and grateful that Operation Christmas Child brought us together." Netizens were also inspired by their love story. Some shared their own experiences. One user wrote:
"As I was a kid, I also received a shoebox on Christmas from the missionaries in the Philippines not knowing I would also marry a missionary."
A LIFETIME OF LOVE
Another netizen added: "You guys really don't know how much happiness your shoe boxes bring to children." Every year kids receive the boxes, and it makes their festive season extra special.
From one simple act of charity came a lifetime of love. The Wolfe family hopes the project continues to share kindness around the world.
Please fill in your e-mail so we can share with you our top stories!