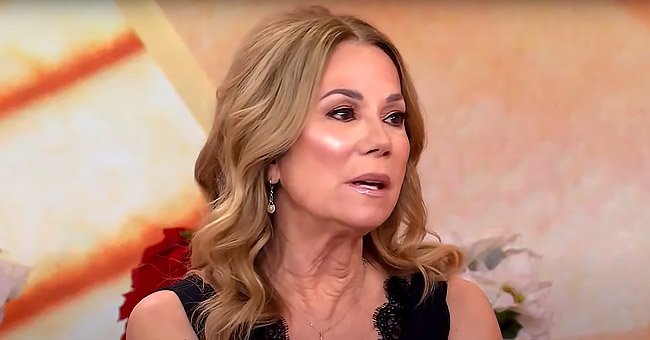 YouTube/TODAY
Kathie Lee Gifford's Late Husband Left Their Kids More Money Than His Other Children
TV presenter Kathie Lee Gifford loved her second husband, who favored her in his will. But while she was granted wholesome benefit from her late husband's fortune, he left their kids five times more money than his other children.
Kathie Lee Gifford is a regular in making headlines for being one of America's multitalented TV presenters with indelible impacts on the entertainment industry. Asides from her remarkable works, Kathie Lee's marriage has kept her in the news for years.
The French-born American singer, songwriter, and author has been married twice, first to Paul Johnson, whom she divorced in 1982, and then Frank Gifford, a union that would eventually fill her life with many ups and downs.
PAINFUL MARRIAGE
Kathie Lee didn't have the wedding bliss many couples dream of, and in her memoir "It's Never Too Late: Make the Next Act of Your Life the Best Act of Your Life," the 68-year-old TV presenter gave fans a closer look at her complicated relationships.
The book also elaborated on how Gifford evolved from her Chesapeake Bay childhood when she first heard God's calling to her fame with Regis and her decision to leave television for Nashville. But most importantly, Gifford was ready to share her personal experiences with the public.
Speaking in an interview, the former "Today" show host revealed details about her challenges as a wife and rising star. Reflecting on her first wedding to Paul Johnson, Kathie Lee didn't bat an eye when saying how humiliating the marriage was.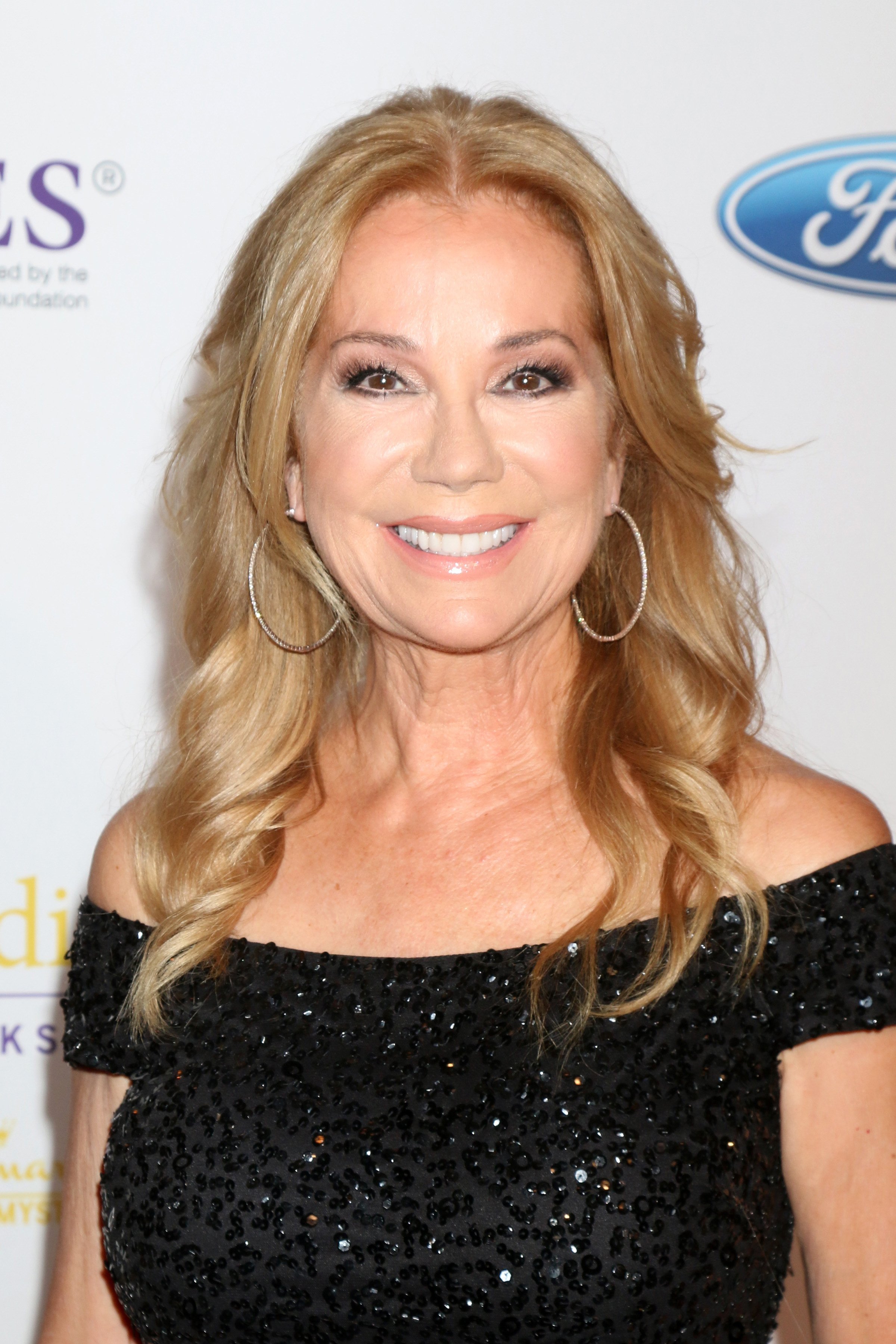 Kathie Lee Gifford at the 41st Annual Gracie Awards Gala on May 24, 2016 | Photo: Shutterstock
According to the renowned host, she was initially happy to start a family, but her first marriage was a sexless union, and she sometimes even had to sleep in the guest room.
As time went on, Johnson's attitude started having an emotional effect on Kathie Lee, but she couldn't do anything due to the fear of divorce's stigma.
After enduring for six years, Johnson finally asked for a separation and Kathie Lee, 68, said she was relieved. However, after a problematic first marriage, the TV host still yearned to find real love, which she did with Frank Gifford.
Kathie Lee and Frank, a former football player, who later died at 84, tied the knot in 1986. He was 23 years her senior. Following their marriage, the couple expanded their family, welcoming son Cody in 1990 and daughter Cassidy in 1993.
The couple's love for each other was evident, and the two remained together for decades. The TV star even described their union as a "real love affair and a true marriage in every sense of the word."
But, while Kathie Lee and her footballer husband had such a loving bond, it wasn't enough to keep their marriage from issues like infidelity. In 1997 Frank was spotted cheating with another woman at a hotel.
Digging out old memories, Kathie Lee explained how depressing the situation was for her. She contemplated divorce at the time and would have gone ahead with the decision if Frank's infidelity had been normal behavior.
However, after lots of counseling, the couple overcame the trying time and settled their differences. The "Live! with Regis and Kathie Lee" host and her husband number two remained together till he passed away in 2015.
FRANK'S SUDDEN DEATH
The '60s New York football Giants star, actor, and television sports commentator unexpectedly passed away at his Connecticut home. Reports from his family showed his death was due to natural causes.
Kathie Lee's decade-long sweetheart had one of the most remarkable careers in sports history. He got inducted into the Pro Football Hall of Fame in 1977 and was named the NFL's Most Valuable Player in 1956.
Following Frank's death, his family asked for privacy to mourn their loss. They also revealed that he suddenly passed away in a statement describing him as a great human being. His wife Kathie further shared on Twitter:
"Deeply grateful to all 4 ur outpouring of grace. We r steadfast in our faith & finding comfort in knowing where Frank is. Philippians 4:13."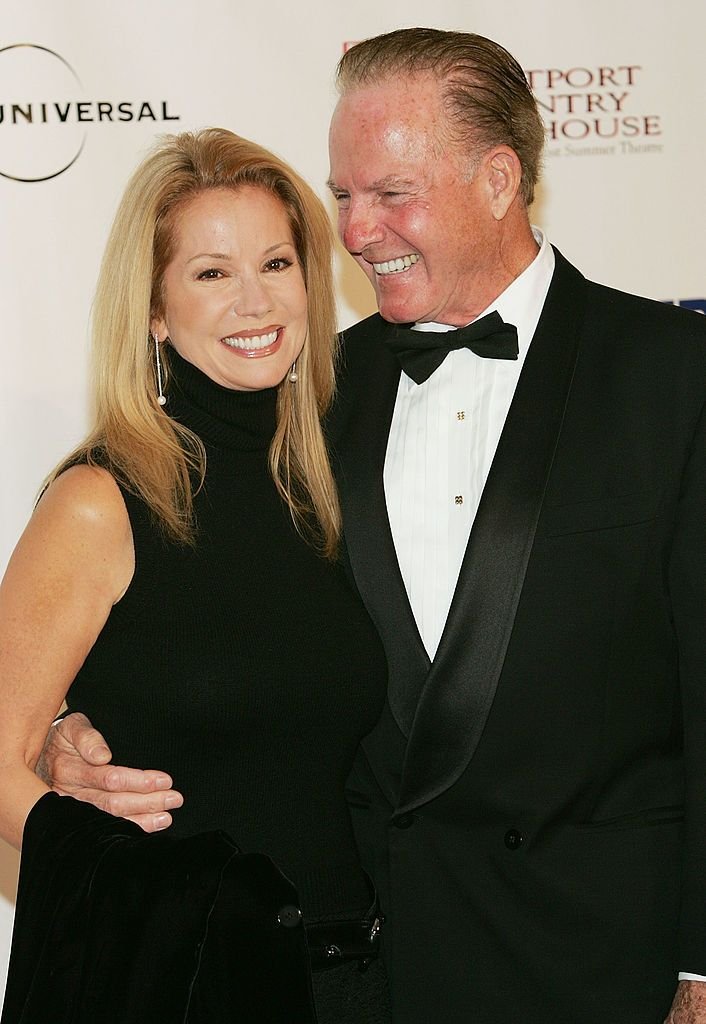 Kathie Lee and Frank Gifford at the Westport Country Playhouse benefit dinner on October 14, 2004 | Photo: Getty Images
AFTER FRANK'S DEATH
After Frank's death and all the proceedings that the family had to follow, it was finally time to reveal his will, and his wife got a fair share of his fortune. However, the same couldn't be said for some of his blood relatives.
While the Giants icon and former "Monday Night Football" broadcaster favored his wife, Kathie Lee, and their kids, Cody and Cassidy, he left only a sum of $2 million out of an estimated $10 million assets to a daughter and two sons from a previous marriage.
THE UNEQUAL WILL
In the will, his two homes, clothing, furniture, cars, and his money were passed on to the "Today" host widow. He left $500,000 each for his daughter Victoria Gifford and son Jeffrey Gifford.
The will, filed in Greenwich Probate Court, also stated that he kept $1 million in a trust fund for another son, Kyle Gifford. However, the late Hall of Famer's older children only got a little above what Frank gifted a longtime employee.
His children with Kathie Lee, Cody, and Cassidy, didn't get any outright gifts from him. His will only instructed them to inherit everything he had given their mom. The will further indicate that Cody and Cassidy live with Kathie Lee in their Connecticut home.
KATHIE LEE AND HER KIDS
The famous TV host's children Cody and Cassidy, are married and share close bonds with their mom. More interestingly, they have remarkable careers that have kept them in the limelight for years.
Cody is the founder of the Gifford Media Group. He graduated with a Magna Cum Laude from the University of Southern California and is a member of USC's School of Cinematic Arts Leadership Circle.
He is professionally known as a film and television producer. He has worked with HBO Films, Warner Bros. Television, MGM, and The Hallmark Channel.
While Cody keeps blessing the entertainment industry with his talents, his sister Cassidy Erin has also not been slacking at all. She is an actress with credits in movies like "God's Not Dead," "Time Trap," and "The Gallows."
Please fill in your e-mail so we can share with you our top stories!