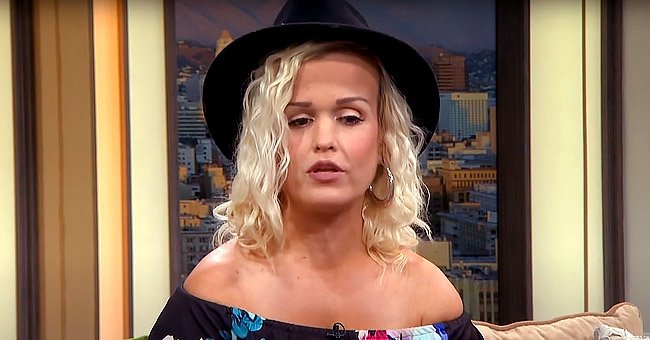 youtube.com/AccessOnline
Terra Jolé Shares a Warm Snap with Her Sweet Son Whose Autistic Diagnosis She Recently Revealed Holding Back Tears
"Little Women: LA" star Terra Jolé is a doting mother to three beautiful children, and she has been honest about her son's health conditions, including having seizures.
Reality star Terra Jolé recently shared an adorable photo with her son, Grayson, on Instagram. She is also a mother to two daughters, Penelope and Magnolia.
The Instagram post featured a close-up selfie of Jolé and Grayson. Jolé pulled down her mask for the snap to reveal her beautiful smile, while Grayson pulled his lip down to show off his pearly whites.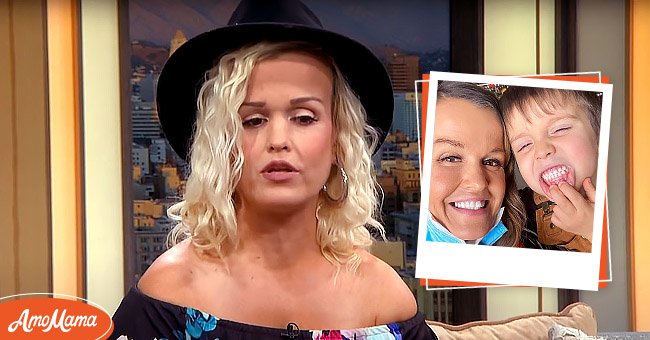 Terra Jole pictured during an 2018 interview with Access Online [Main Picture] Terra Jole and her son in a recent Instagram picture 2021 [Small Picture] | Photo: instagram.com/terrajole & youtube.com/AccessOnline
The adorable mother and son photo, which Jolé captioned, "When you ask your son to smile…." received a lot of love from Jolé's friends and fans. One user wrote Grayson had the cutest smile.
Another user wanted to know if Grayson was the family's comedian because he seemed like such a character. At the same time, another joked that Jolé's son has her smile.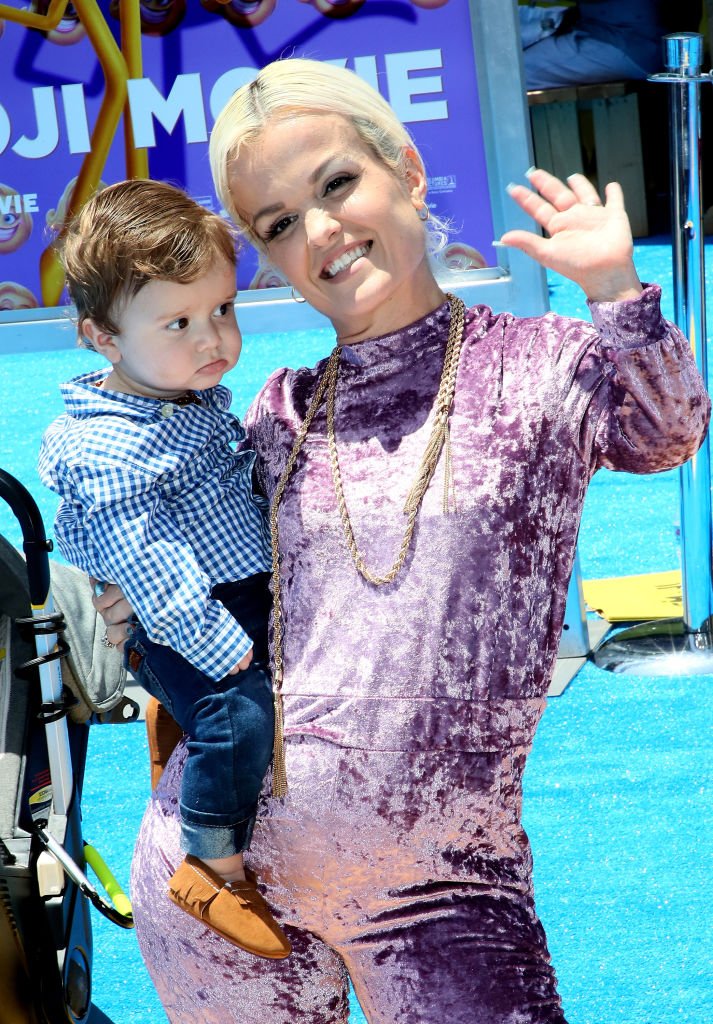 Terra Jole and Grayson Gnoffo at premiere of "The Emoji Movie" at Regency Village Theatre, 2017, Westwood, California. | Photo: Getty Images
Jolé has been open and honest about her children and her experiences. Her oldest two have a form of dwarfism; Grayson has pseudoachondroplasia like Jolé's husband, Joe Gnoffo, while Penelope has achondroplasia like her mother.
In 2018, Jolé, after finding out her son had pseudoachondroplasia, told People, "Being little may be challenging at times, but it has made us who we are today." She is hopeful that embracing dwarfism will be instilled in both her children.
The proud mother has also been open with her son's autism and epilepsy. She has touched on both issues on her social media platforms, including her YouTube channel "Mini Mama" and Facebook page.
In November 2021, she recently shared a video of her son stepping on numbered tiles and counting as he stepped on each one after his physical therapy session to show how far he had come. Jolé posted the video for Epilepsy awareness month.
On her Facebook page, she shared a video addressed to Little People parents, in which she explained that they should not be worried about their children as there was support for them.
Jolé explained that for an average height person finding out their child is a little person might be similar to her finding out her child is autistic because both conditions are not familiar to them.
However, with time, education, and awareness, Jolé explained that she and other parents would realize that their children's conditions are not something to worry about, but rather it is a blessing.
Please fill in your e-mail so we can share with you our top stories!