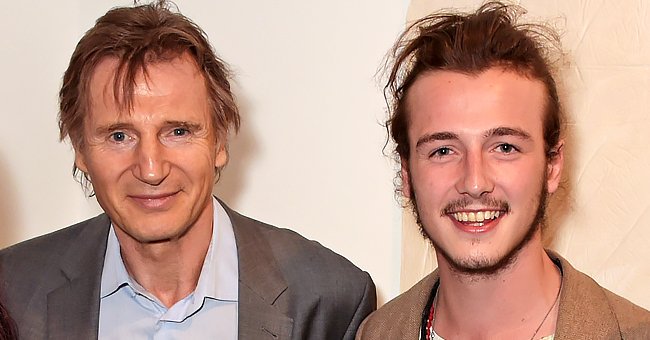 Getty Images
Liam Neeson's Son, Who Became an Actor despite Father's Pleas, Changed His Last Name at 21
Liam Neeson didn't want his son to work in showbiz, but he did it anyway. Now, the young actor uses his late mother's last name, and Neeson thinks it's lovely.
Born in June 1995, Micheál Richardson is the eldest son of "Taken" star Liam Neeson and "The Parent Trap" actress Natasha Richardson. Unfortunately, Micheál had to deal with grief at a very young age as his mother died in 2009 following a ski accident.
Over the years, Micheál has been candid about how he overcame the pain of losing a parent and why he changed his last name after turning 21.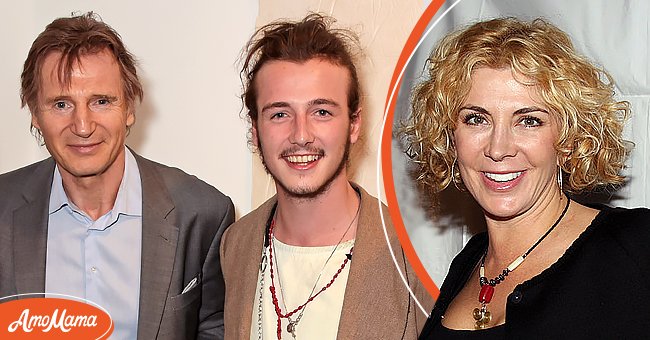 Liam Neeson and his son Micheál on June 2, 2015 in London, England [left]. Natasha Richardson on November 13, 2008 in New York City [right] | Photo: Getty Images
A MAMA'S BOY
Just over a decade after Richardson's passing, Micheál admitted he kept her memory alive by watching her movies. His favorite is "The Parent Trap" because he sees her "so much" as that person.
Although losing her was tragic, the young actor said he was pretty lucky because he could still watch her movies and see how she worked.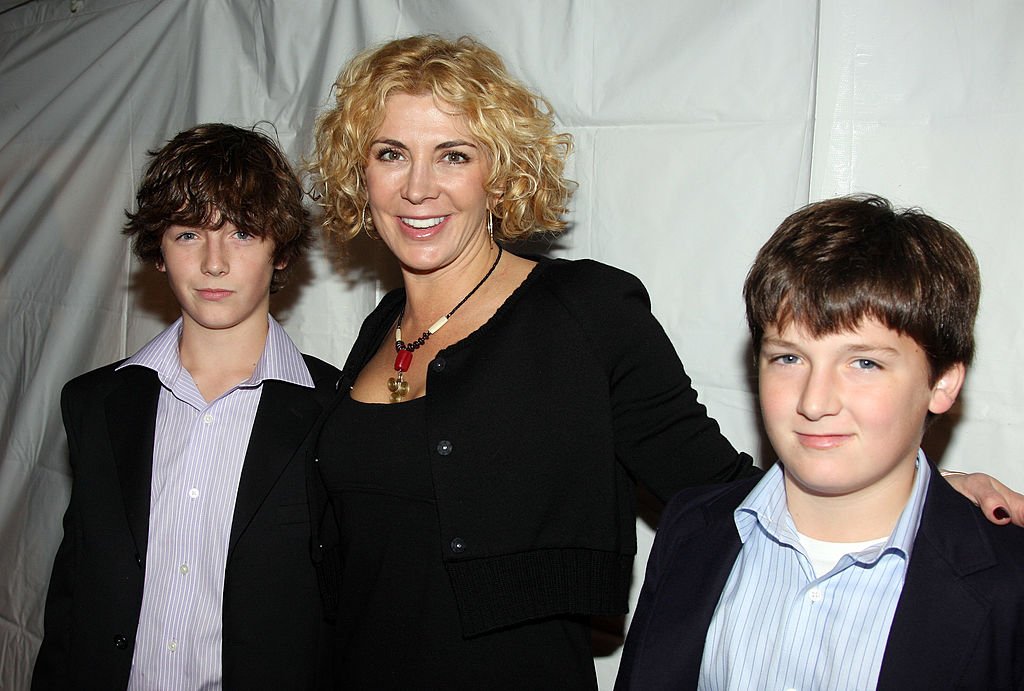 Natasha Richardson and her sons Micheál and Daniel on November 13, 2008 in New York City | Photo: Getty Images
Still, dealing with grief has been challenging. He said that people sometimes push the pain away and out of their heads because thinking of the person they lost hurts.
After Richardson died, Micheál realized that it was unhealthy, and the best thing to do is remember them. That's probably why he's so fond of Richardson's films.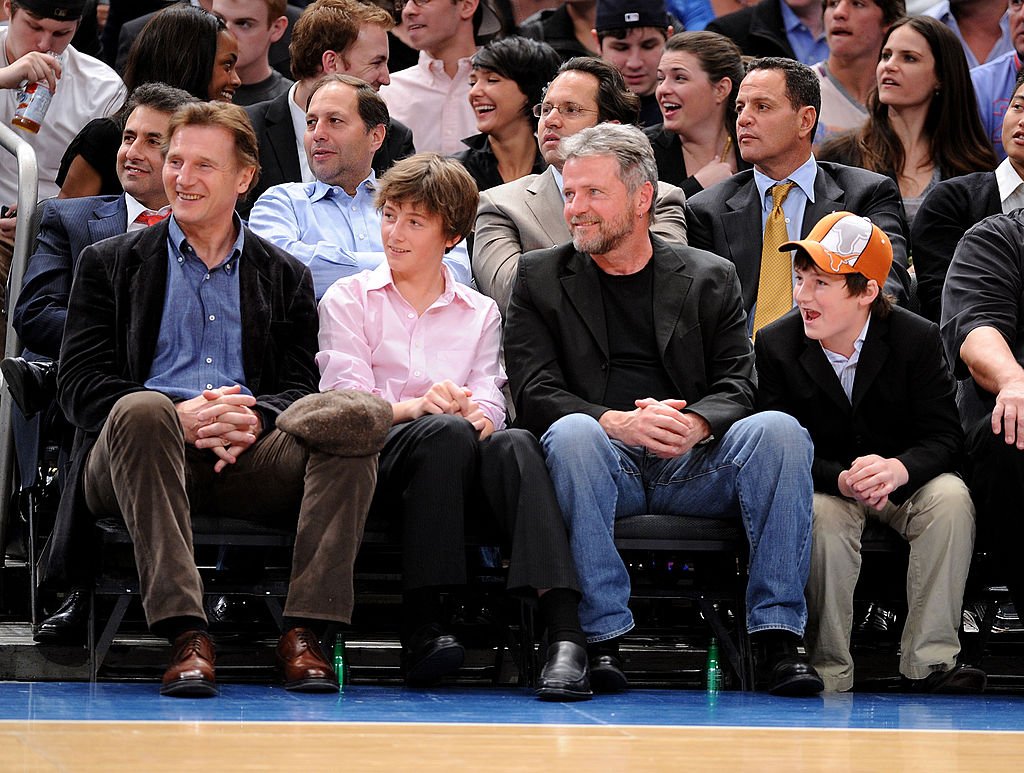 Liam Neeson and his two sons, Micheál and Daniel, on April 15, 2009 in New York City | Photo: Getty Images
The fact that Richardson passed away because of an accident made her death even more difficult to process. Micheál described it as "so sudden" and added that when a death is so unexpected, it "messes with your mind." He said:
"It can send you for a bit of a head spin, and so you just latch on to the tiny little memories, whether it's her laugh or her energy in the room or her cooking."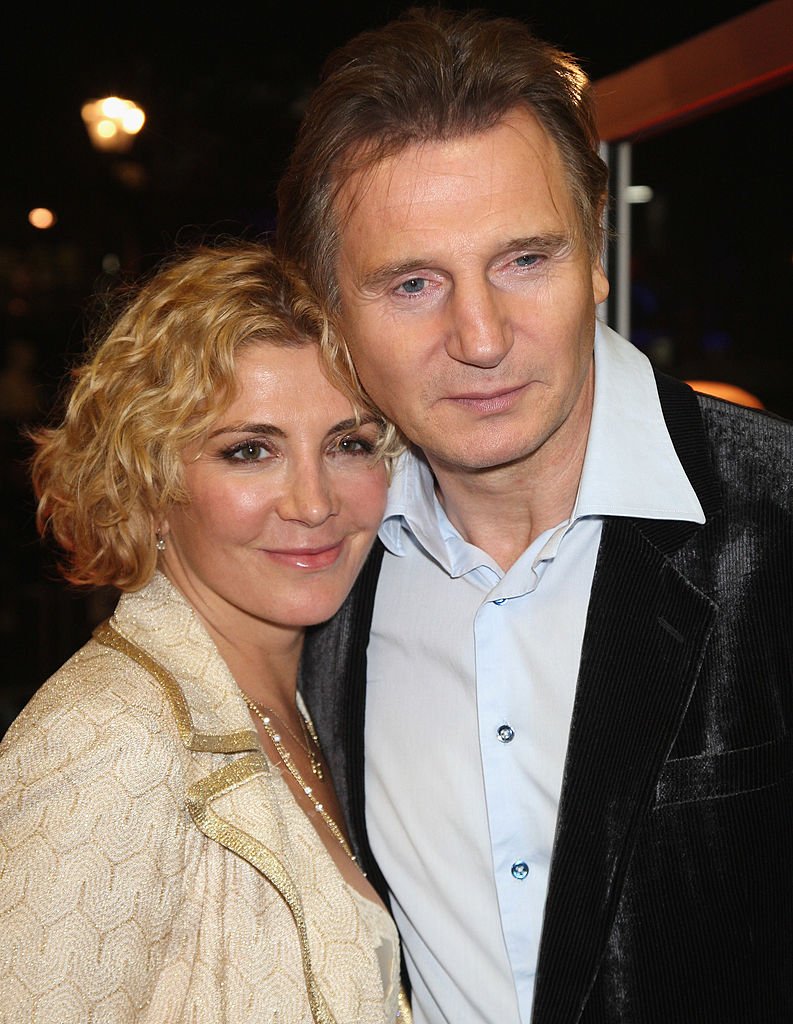 Liam Neeson and Natasha Richardson on October 17, 2008 in London, England | Photo: Getty Images
After describing Richardson as a terrific mother, Micheál confessed he wished he could have adult conversations with her and ask about the film industry or music.
He added that while his younger brother, Daniel, was a dad's boy growing up, he was a mama's boy. They were very close as a family, but Richardson was Micheál's best friend.
He didn't do it to avoid his father's "enormous" fame but to hold his mother closer to him.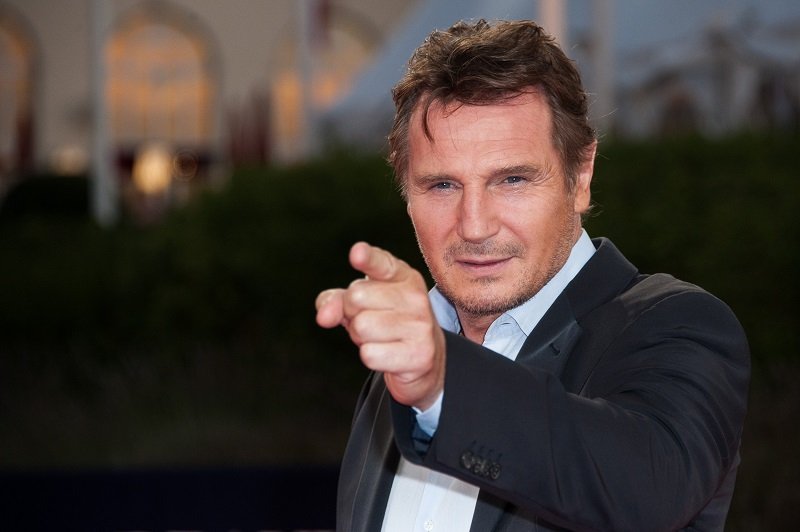 Liam Neeson on September 7, 2012 in Deauville, France | Photo: Getty Images
CHOOSE ANOTHER PROFESSION
Speaking of Neeson, he tried to persuade his son not to become an actor but something else, like a "carpenter." On the other hand, Richardson's family always encouraged him to do whatever he wanted.
When Micheál was 19 years old, he was a fashion art gallery curator. Although he had already completed some drama courses, he had no significant acting experience other than a minor role in 2013's "Anchorman 2: The Legend Continues."
However, he confessed his "inner actor" was inside of him lingering in the shadows, and he set it free in 2018 when he worked alongside Natalie Portman in "Vox Lux."
The following year, Micheál and Neeson appeared in "Cold Pursuit." Still, the film that touched them the most was 2020's "Made in Italy," where father and son worked together for the second time.
"Made in Italy" follows the life of an artist trying to restore a villa with his estranged son after his wife passes away in a car accident. Neeson confessed the film's script made his gut turn because it was similar to what he and his son experienced.
Neeson said the movie's subject matter was close to home, but it was also cathartic. The Hollywood icon admitted to being proud of his son, and although he didn't want to flatter Micheál that much, he said he had "a presence" in the film.
Micheál has also shared his thoughts on acting. He confessed it was an incredible profession because it required actors to learn about themselves. He even described being an actor as an inward discovery of who you are.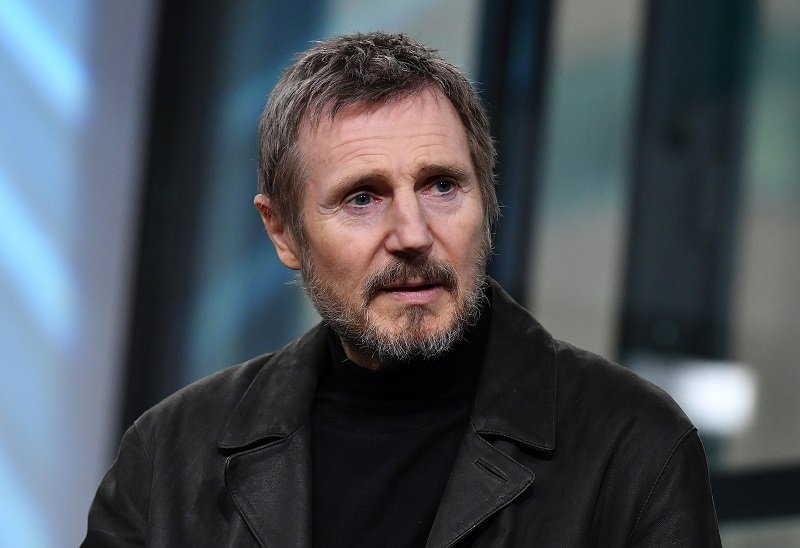 Liam Neeson on January 8, 2018 in New York City | Photo: Getty Images
CHANGING HIS NAME
In 2018, shortly after Micheál turned 21, he made headlines after dropping his father's last name, Neeson, and taking his mother's, Richardson. He admitted it was his way to honor her and the Richardsons while also carrying on the name.
He added that going into the film industry with the Richardson last name was inspiring and comforting. According to actress Vanessa Redgrave, Micheál's maternal grandmother, he didn't do it to avoid his father's "enormous" fame but hold his mother closer to him.
Redgrave was not the only member of the family who approved of Micheál's decision. Neeson pointed out that his son did the "right thing" and even labeled it a "lovely gesture." Neeson said:
"He's not saddled with my last name, which you know, I have a certain celebrity status, I guess. I'd hate for him to be constantly asked: 'Oh, are you Liam Neeson's son?'"
After revealing he was proud of his son and his way to honor his late mother, Neeson added that the Richardsons were "very touched" by it, too.
Nowadays, Micheál has a promising career. After portraying Renny in Amazon's TV series "Big Dogs," he is expected to appear in "The Rising: 1916," an Irish film about love and rebellion.
Micheál's brother, Daniel, is also involved in the entertainment industry. He studied theater at Tulane University in New Orleans, Louisiana, and graduated in 2019.
However, he has been working in showbiz since 2014 when he was part of the special effects department of 2014's "Suicide Is Easy."
If that wasn't enough, Daniel is also a businessman who owns an environmentally friendly clothing line called Pine Outfitters and a tequila brand called De-Nada Tequila.
Although Richardson's passing was nothing short of heartbreaking for Micheál and the rest of his family, they were proud that she helped save some lives after slipping into a coma.
According to Neeson, three people received his wife's heart, kidneys, and liver, and they survived different ailments because of her. That was the silver lining in such a tragic situation.
Please fill in your e-mail so we can share with you our top stories!