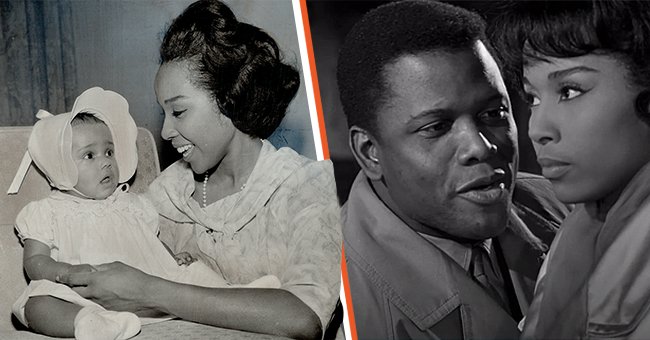 Getty Images - Youtube.com/DepartmentofAfroAmericanResearchArtsCulture
Sidney Poitier Barred Diahann Carroll's Child from Moving in with Them Hours before Her Arrival
Sidney Poitier and Diahann Carroll had a tumultuous relationship that saw them go back and forth with endless love. Unfortunately, their nine-year romance never had them walk down the aisle.
There have been many Hollywood couples who made headlines for their whirlwind romance. Still, only a few come close to the intense passion between Sidney Poitier and Diahann Carroll that didn't amount to anything.
Poitier and Carroll were two iconic black stars who were remarkably brilliant in their craft. Their colleagues held them in high regard, but unlike their successful careers, they were helpless in a war of love that caused them pain and suffering for many years. Here's a look at their careers and love story.
LEGENDARY BLACK STARS
Carroll was a legendary Hollywood actress who made history as the first black woman to star as anything but a maid in a television show at the time. She also became the first black woman to win a Tony Award for Best Actress. In her memoir, "The Legs Are the Last to Go," she shared:
"I performed in luxurious venues in New York, Las Vegas, and Miami and had appeared on beautifully produced television specials for years. I was one of those fortunate performers."
But of course, her career was not always a bed of roses. Once, an older actress turned Carroll's face away from the audience during a performance instead of towards. Still, according to Carroll, it was a compliment because her youth threatened the other actress.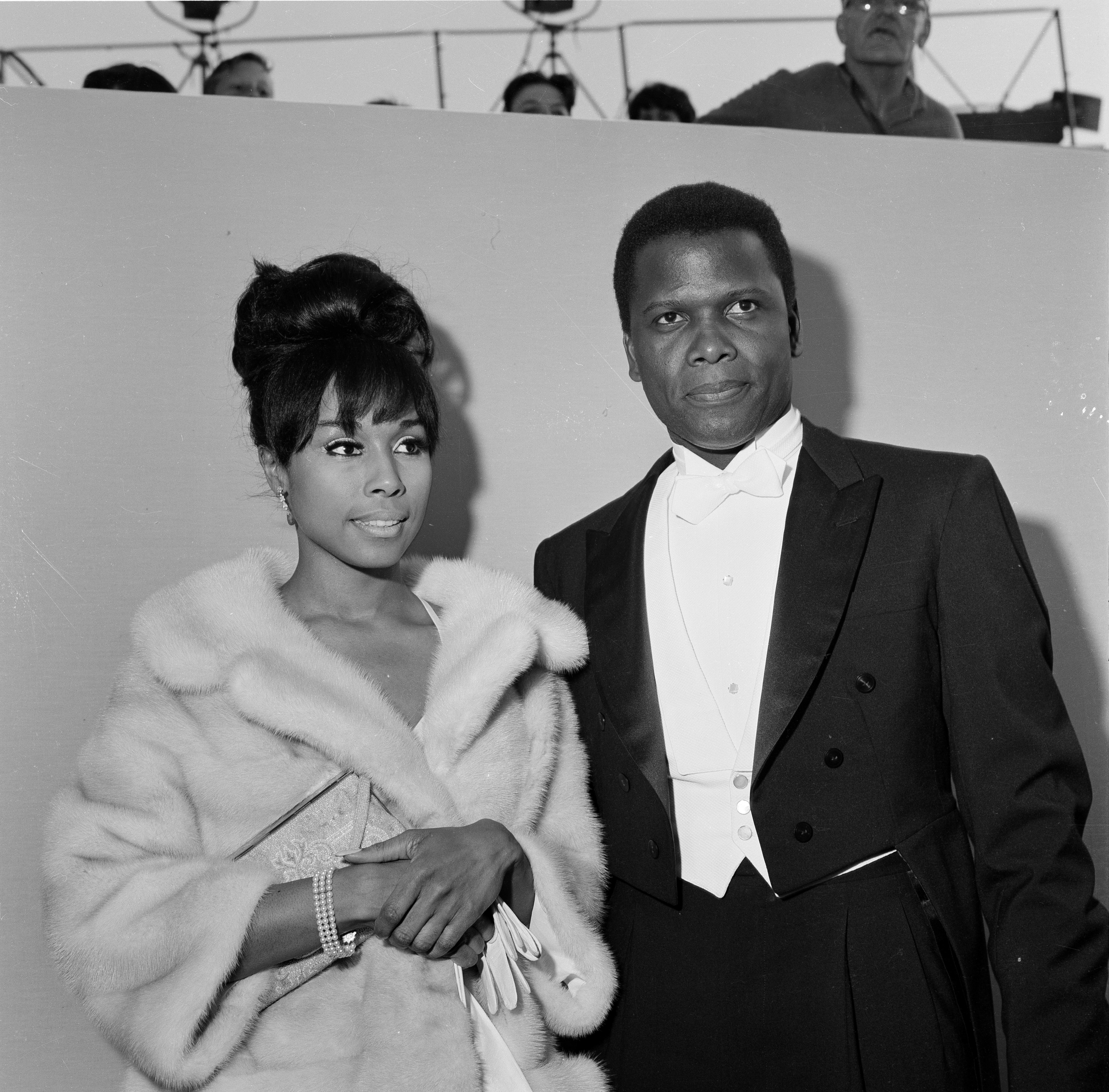 Sidney Poitier and Diahann Carroll at the 36th Academy Awards on April 13, 1964 in Santa Monica, California. | Photo: Getty Images
Similarly, Poitier faced several hardships before becoming the star everybody knows today. He worked several menial jobs until being discovered and later winning a Broadway role.
Although Poitier eventually got a divorce, he and Carroll never worked out as the actress had grown independent of his love.
Poitier made history as the first black male to win an Oscar for Best Actor. Although his beloved Carroll died in 2019 following a long battle with cancer, Poitier is still alive to tell the tales of their tumultuous relationship.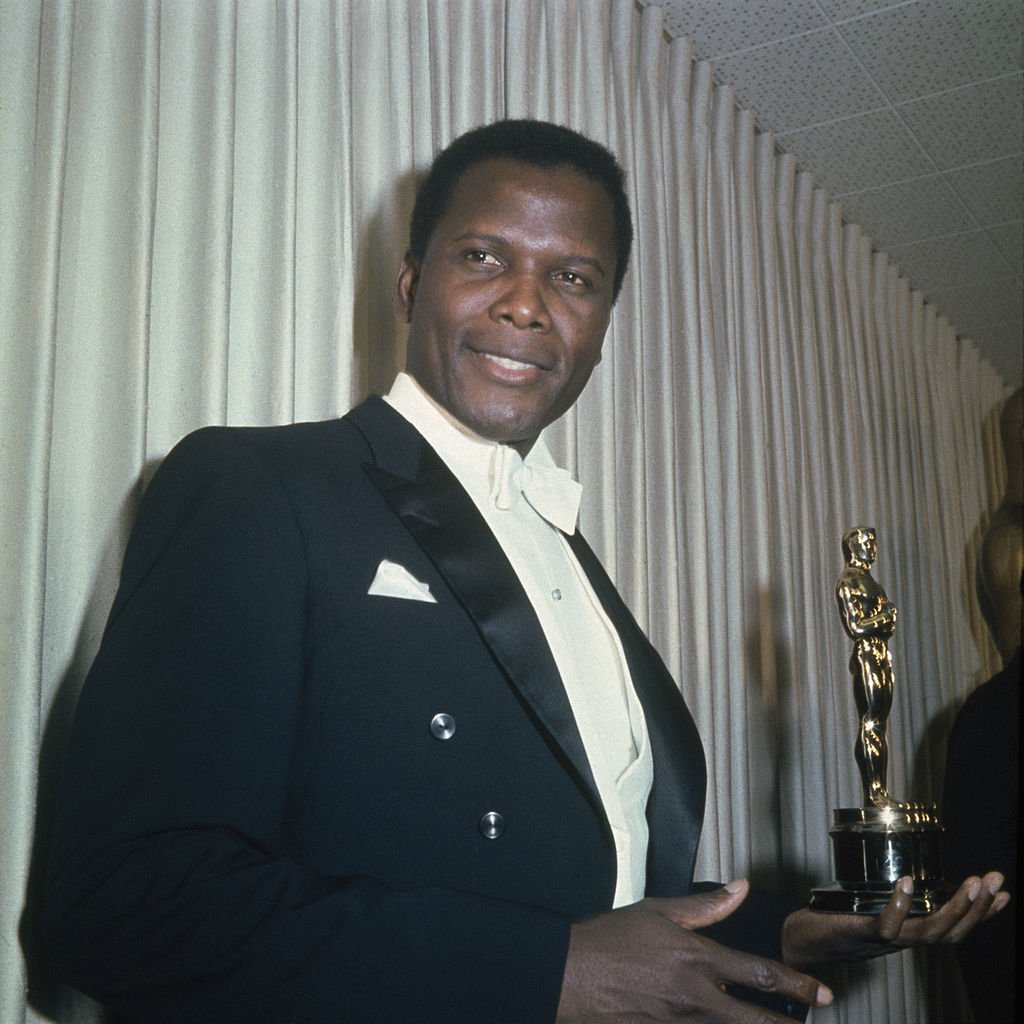 Sidney Poitier at the 36th Academy Awards ceremony, April 13, 1964. | Photo: Getty Images
THE BEGINNING OF AN AFFAIR
Carroll and Poitier were both married when they met on the set of "Porgy and Bess" in 1959. He played the titular character Porgy, and she brought life to the character Clara. It only took a few days before the actor fell for Carroll, a beautiful woman with amazing cheekbones, dazzling eyes, and perfect teeth, as he said.
Her seductive and confident demeanor, which he described as tantalizing, instantly captured him, but their love, which they would later realize, was not meant to be.
Carroll was married to her first husband, Monty Kay, the father of her only daughter, Suzanne, and Poitier to his first wife, model Juanita Hardy, with whom he shares four children.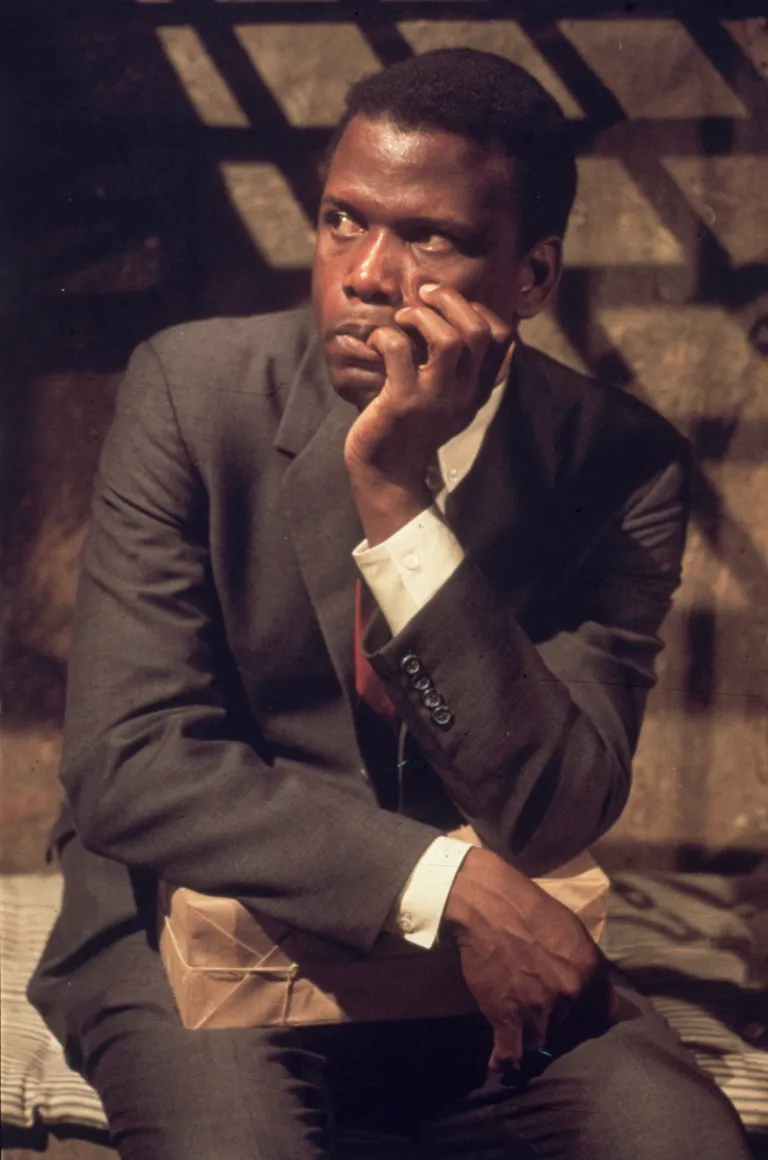 Sidney Poitier photographed while filming "In the Heat of the Night" in 1967. | Photo: Getty Images
Poitier and Hardy seemed to have been in a good place at that time as he described her as generous, open-hearted, and intelligent. Still, her captivating personality was not enough to satisfy him – his heart longed for his co-star, Carroll, with whom he had an affair.
When Poitier invited Carroll out to dinner for the first time, he assured her they would talk about their own families and committed relationships. Although they did, falling for each other became inevitable as their conversations grew deeper and deeper.
According to Poitier, each time he saw Carroll was a chance to fall more in love. She always left him in awe of her beauty and brilliance.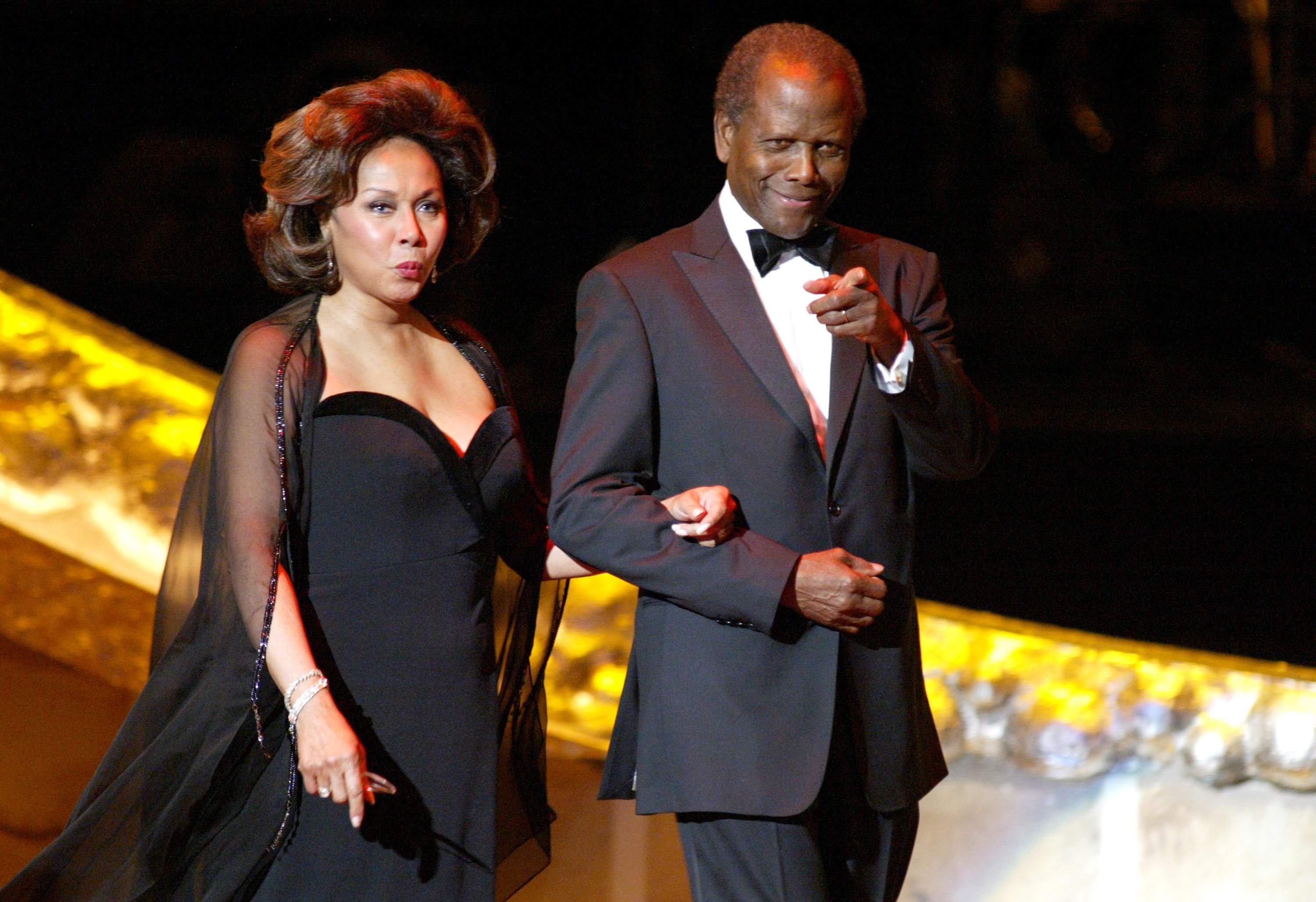 Diahann Carroll and Sidney Poitier at the 36th Annual NAACP Image Awards on March 19, 2005. | Photo: Getty Images
EMPTY PROMISES
Soon enough, their relationship progressed into a full-fledged romance tangled with promises to leave their respective partners to live a life together. Carroll kept her end of the deal, but Poitier found difficulty in leaving his life behind. He continued to make empty promises even when Carroll filed for divorce.
He remained married to Hardy while Carroll grew frustrated. Instead of waiting, she lived as a single woman and met other men. In her memoir, she narrated the evening Poitier released his anger and accused her of seeing other men despite being married himself.
He was enraged and wanted her all to himself. At that point, Carroll said, "I've had it with these games. They've been going on forever, and I can't stand it anymore." But when Poitier told her that he would stop with the mind games and work for their relationship, everything changed. Carroll recalled:
"God knows I had heard that line before, but once again, my determination wilted. I knocked on the door of his suite. He stretched out his arms and pulled me toward him. I melted."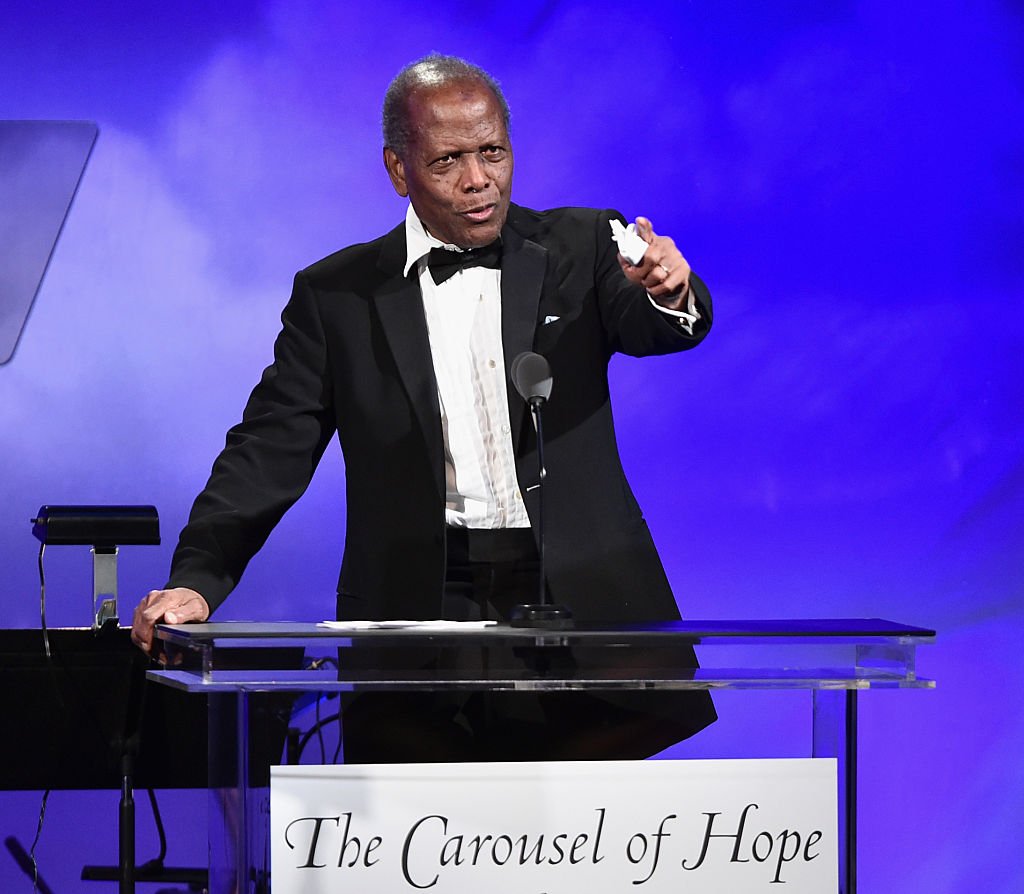 Sidney Poitier speaks onstage during the 2016 Carousel Of Hope Ball at The Beverly Hilton Hotel on October 8, 2016. | Photo: Getty Images
Later on, Poitier gifted Carroll an engagement ring to signify his new commitment to their romance. He promised he would end things once and for all with his wife, and they would get wedded immediately. Although his words were nothing new, and Carroll had been disappointed before, she still believed him.
Even her mother did not believe Poitier's empty promises and cried out of frustration. "I've never seen anything like the two of you," her mother said. "It's like an illness."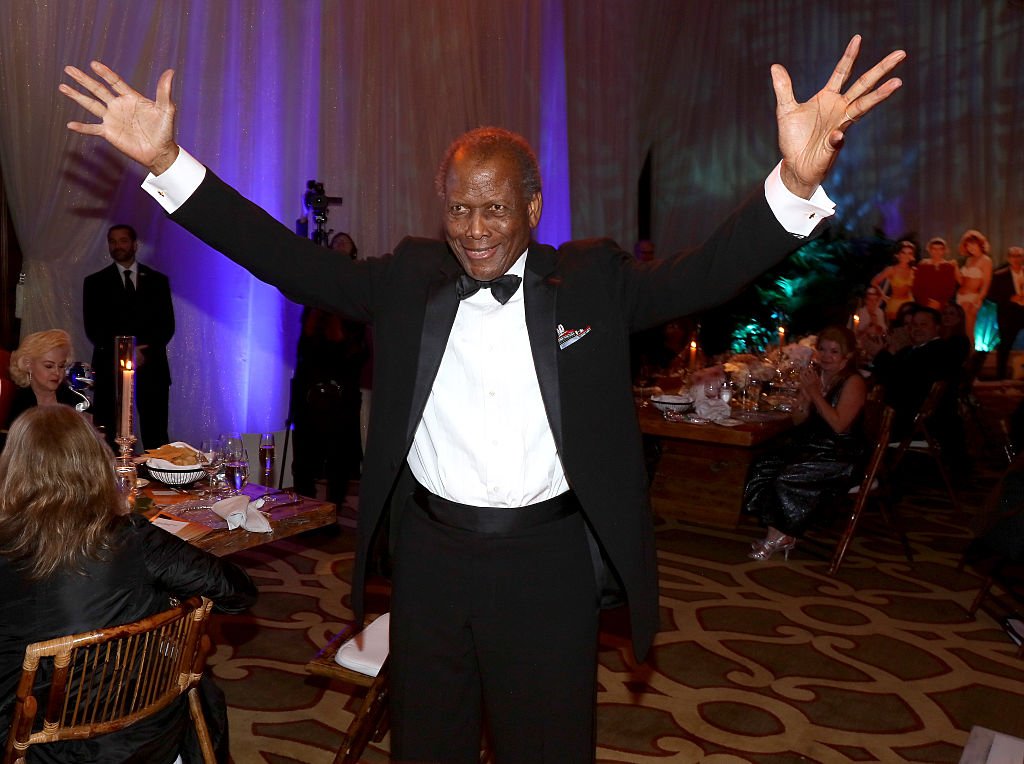 Actor Sidney Poitier attends the Brigitte and Bobby Sherman Children's Foundation's 6th Annual Christmas Gala and Fundraiser at Montage Beverly Hills on December 19, 2015. | Photo: Getty Images
COMING TOGETHER
Things looked like they were right this time around. After buying a diamond ring, Poitier called his wife and arranged to have the divorce papers facilitated by his lawyer. He also told the media about their engagement and made plans to live together. But as anybody would have guessed, things went downhill.
They got a nine-bedroom apartment to live together and decided to stay a few months before getting married as Poitier did not want to seem like he jumped from one marriage to another.
A few days after she moved in with the actor, he told Carroll that his wife had changed her mind about getting a divorce, so they had to hold their plans for their wedding. In addition, he decided that Carroll's only daughter, Suzanne, could not live with them despite already having a room in their apartment as agreed.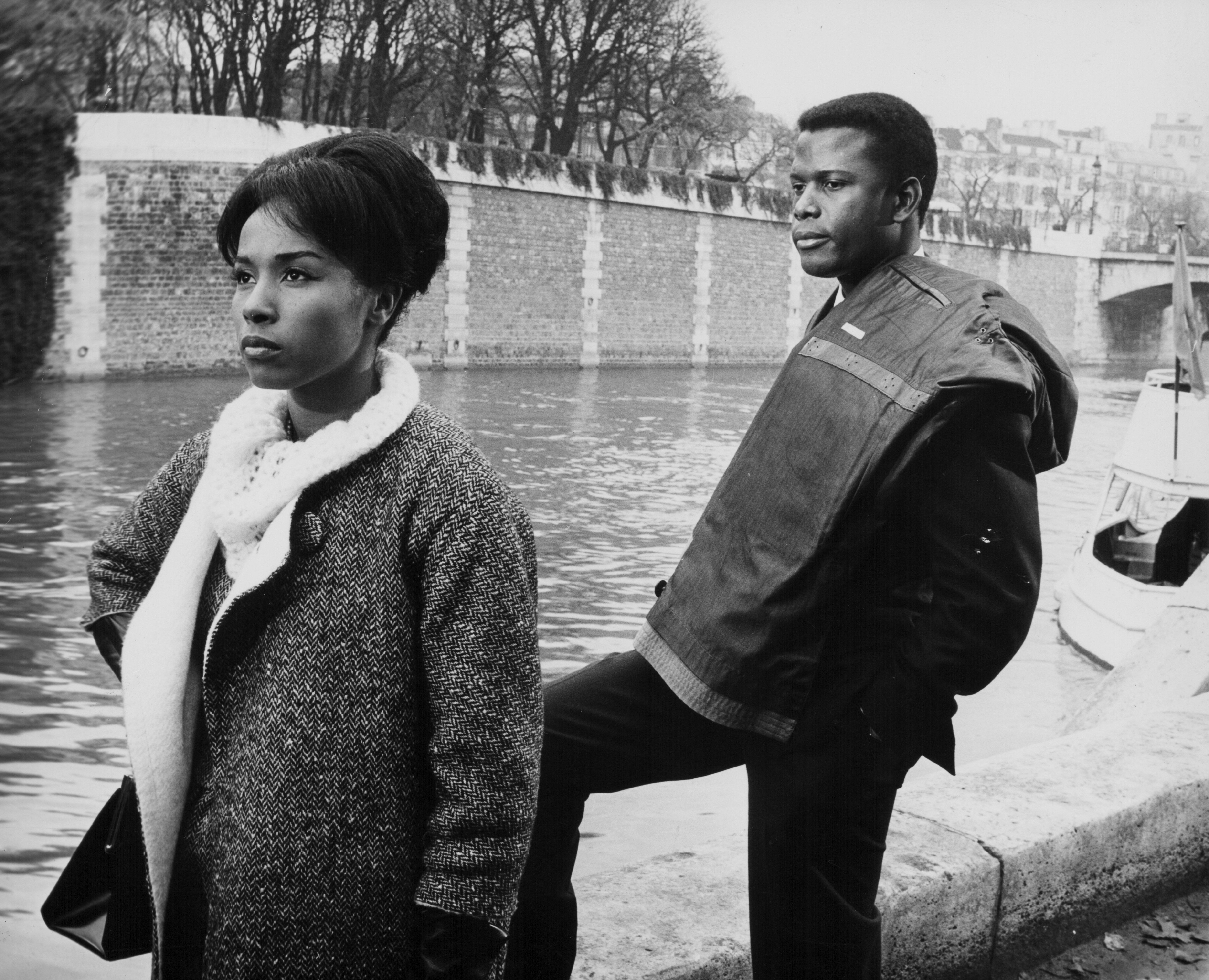 Diahann Carroll and Sidney Poitier during a scene from the movie "Paris Blues," in 1961. | Photo: Getty Images
The actor knew Carroll would never agree to be separated from her daughter. He also changed the house's locks and informed Carroll that she could only live in the apartment if she paid him off. Carroll recalled:
"Our engagement ended as abruptly as it began. As I thought about what had just happened, I realized that Sidney knew I would never leave my child. He just needed an excuse to get out of his commitment."
Poitier and Carrol's love story did not end just then. Months later, he reached out to her and asked her to join him on a trip to the Bahamas. He disclosed that it would just be the both of them with plenty of time to talk. As expected, he did not keep his promise. They sailed on a boat full of people and barely spoke.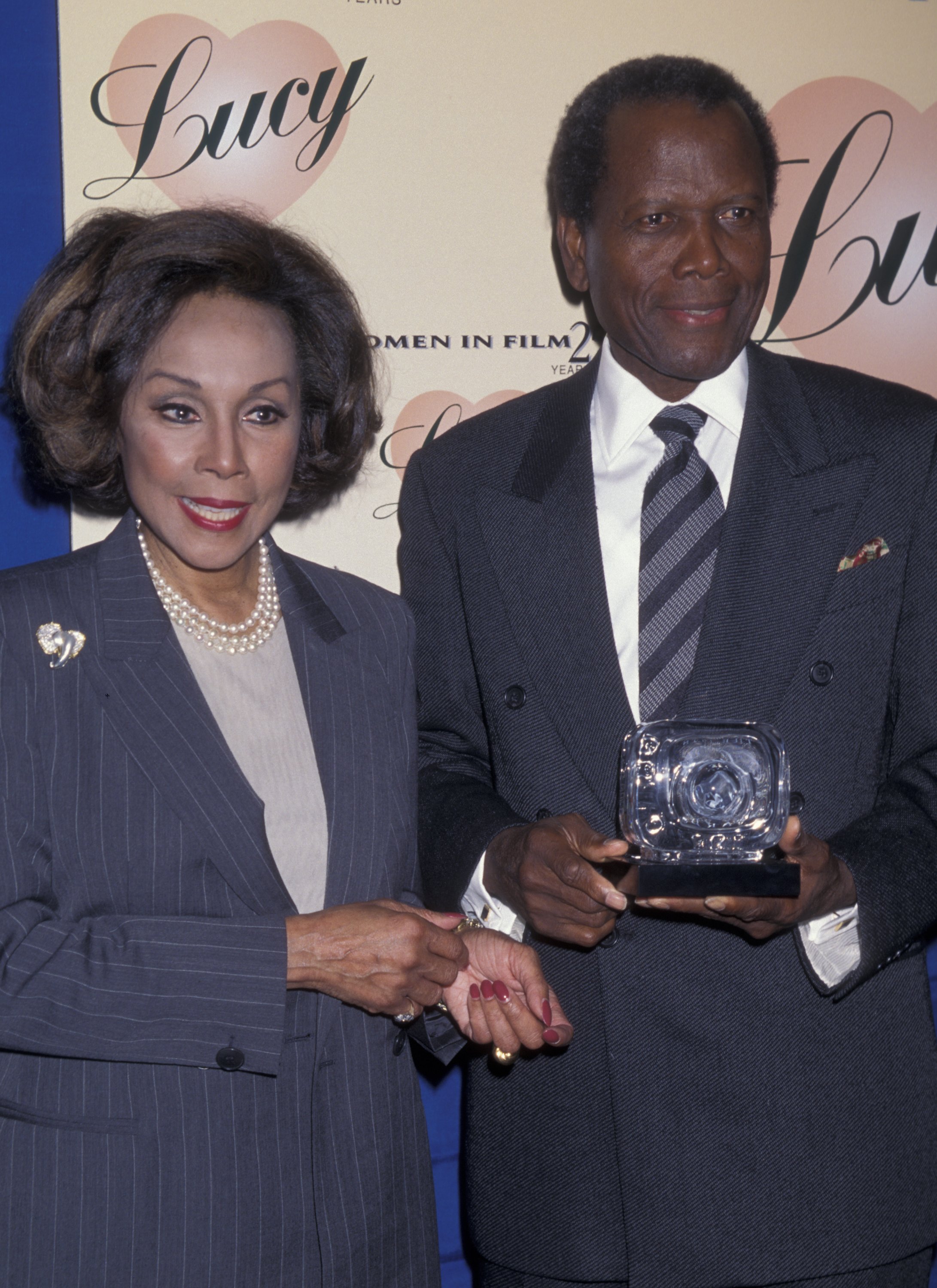 Diahann Carroll and Sidney Poitier a the Fifth Annual Women in Film Lucy Awards on September 12, 1998 in Beverly Hills, California. | Photo: Getty Images
THE END OF IT ALL
Although Poitier eventually got a divorce, he and Carroll never worked out as the actress had grown independent of his love. Despite their history, both stars remained friends until her death.
At that time, he reportedly described her as a talented and beautiful woman whose love story with him never pushed through. The actor married Joanna Shimkus in 1976, with whom he shares two daughters. The couple remains married to date.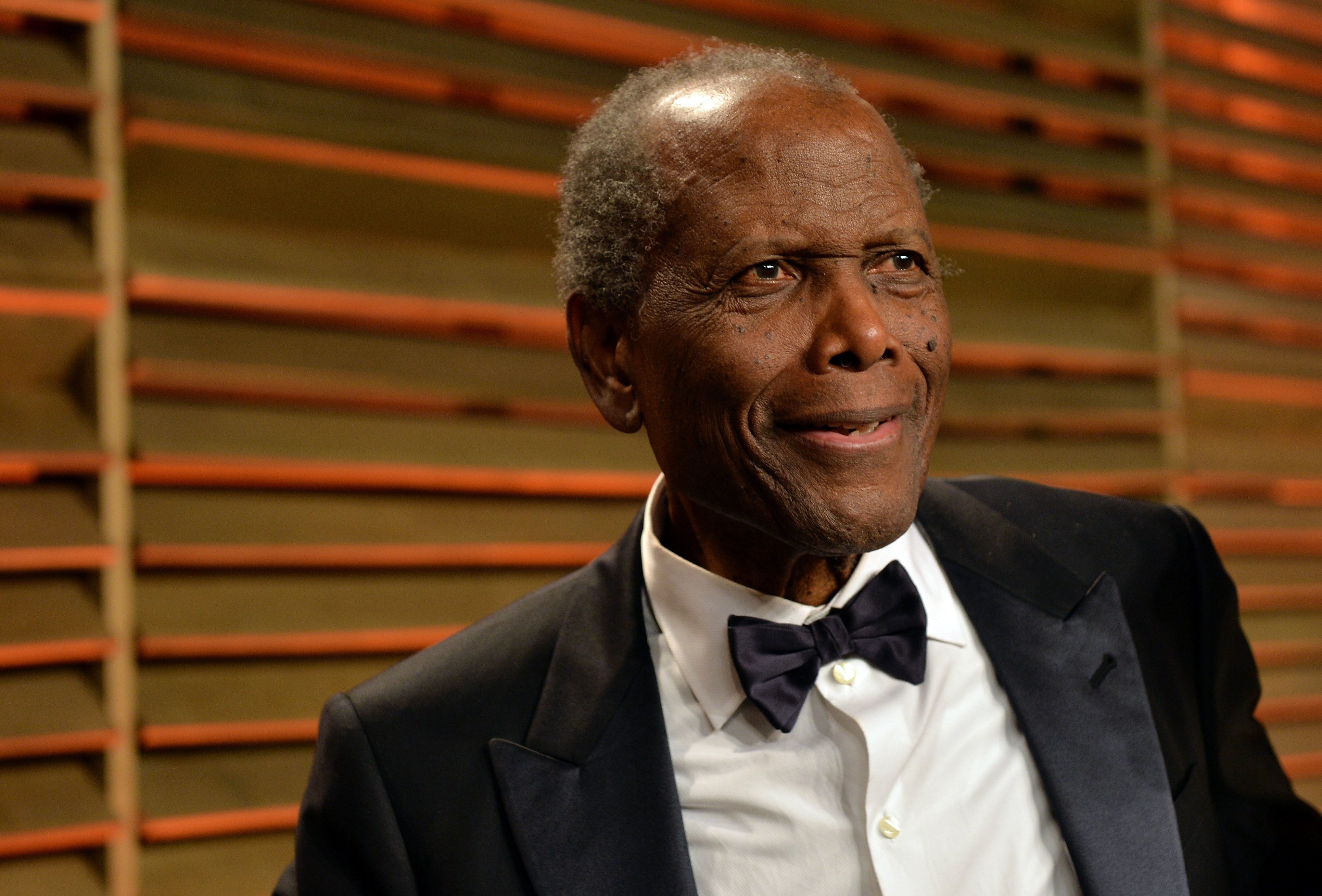 Sidney Poitier attends the 2014 Vanity Fair Oscar Party on March 2, 2014. | Photo: Getty Images
Meanwhile, Carroll tied the knot three more times following their relationship. At some point in their lives, Fred Glusman, Robert DeLeon, and Vic Damone were all referred to as "Diahann Carroll's spouse."
Carroll's marriage to Glusman ended after she accused him of domestic assault. She then married DeLeon, the editor of Jet magazine, but ended with DeLeon's death in a vehicle accident in 1977.
Carroll's fourth and final marriage was to Vic Damone, a singer. Their relationship had its highs and lows but eventually led to divorce.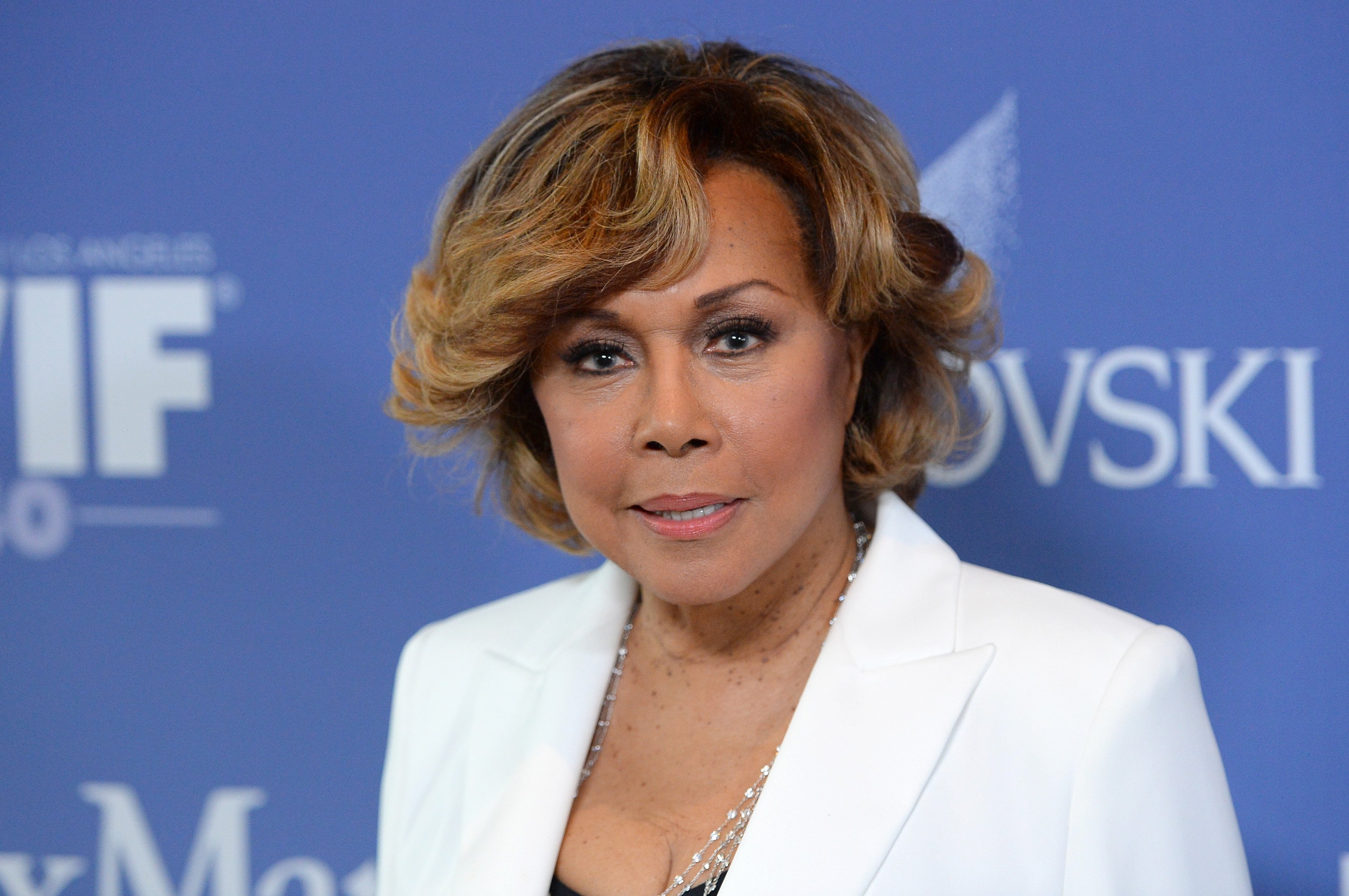 Diahann Carroll at the Women In Film's 2013 Crystal + Lucy Awards at The Beverly Hilton Hotel on June 12, 2013. | Photo: Getty Images
ADMITTING HER FAULTS
Carroll would admit that she was a romantic at heart many years later, and some of her choices were rooted in her immaturity. Admittedly, Carroll knows her mistakes when it comes to decisions in love. In a previous interview, she shared about being a "terrible romantic."
"It's immature, my romanticism. It will not sustain a relationship. I know that now. I think I could have been a good wife at some point, but obviously, I didn't need that as much as I needed my work," she said.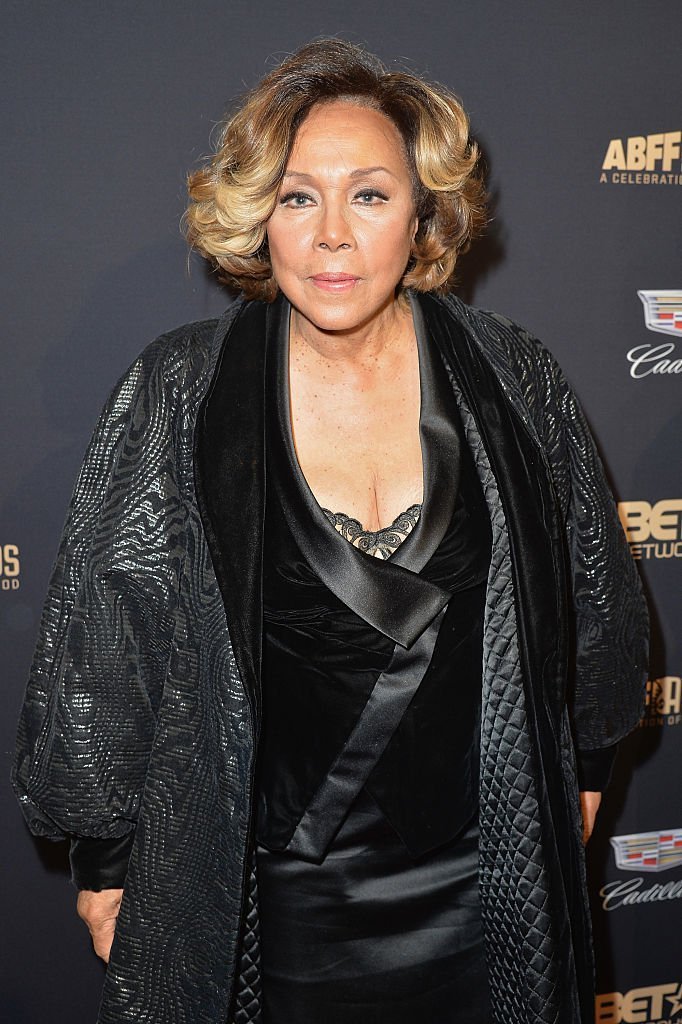 Diahann Carroll at the "2016 ABFF Awards: A Celebration of Hollywood." | Photo: Getty Images
Carroll remained a strong and beautiful woman until her last breath. Although she always seemed to run out of luck in love, her career remains successful.
Please fill in your e-mail so we can share with you our top stories!