Getty Images
Bo Derek Blamed Herself over the Years after She Had Stolen Her 1st Spouse in Her Teen Years
Former model Bo Derek met her first husband, John Derek, at age sixteen, but the pair did not get married until she was old enough. They feared statutory rape laws in the US.
Bo Derek was born Mary Cathleen Collins in Long Beach, California, in 1959. She revealed to Interview Magazine in February 2016 that she came up with the name Bo around the time she met her first spouse John Derek.
When she was seventeen, the director cast her in his movie "Fantasies," filmed in Greece. At the time, John was married to Linda Evans, but he started an affair with young Bo.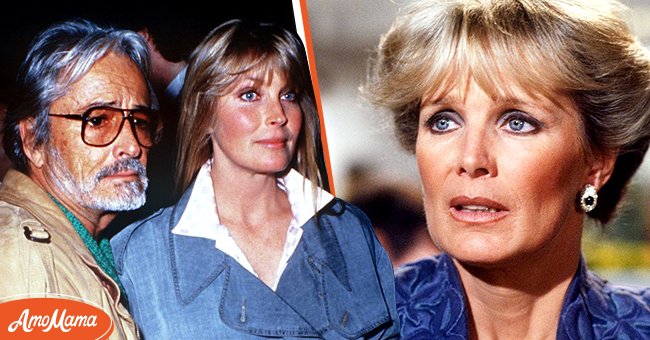 (L) American actress Bo Derek with her husband, actor and director John Derek in 1983. (R) Actress Linda Evans on the drama series "Dynasty" on March 24, 1982 | Photo: Getty Images
JOHN & BO'S AFFAIR
She had to drop out of school to remain in Europe with him and avoid statutory rape laws. Not long after news broke, John and his wife were getting a divorce.
When Bo turned eighteen, she and the actor returned to California and tied the knot in 1976. They remained together until John's death.
Bo revealed that she met the screenwriter during an interview for the role and had no idea who he was at the time, but her mother did because she was a big fan.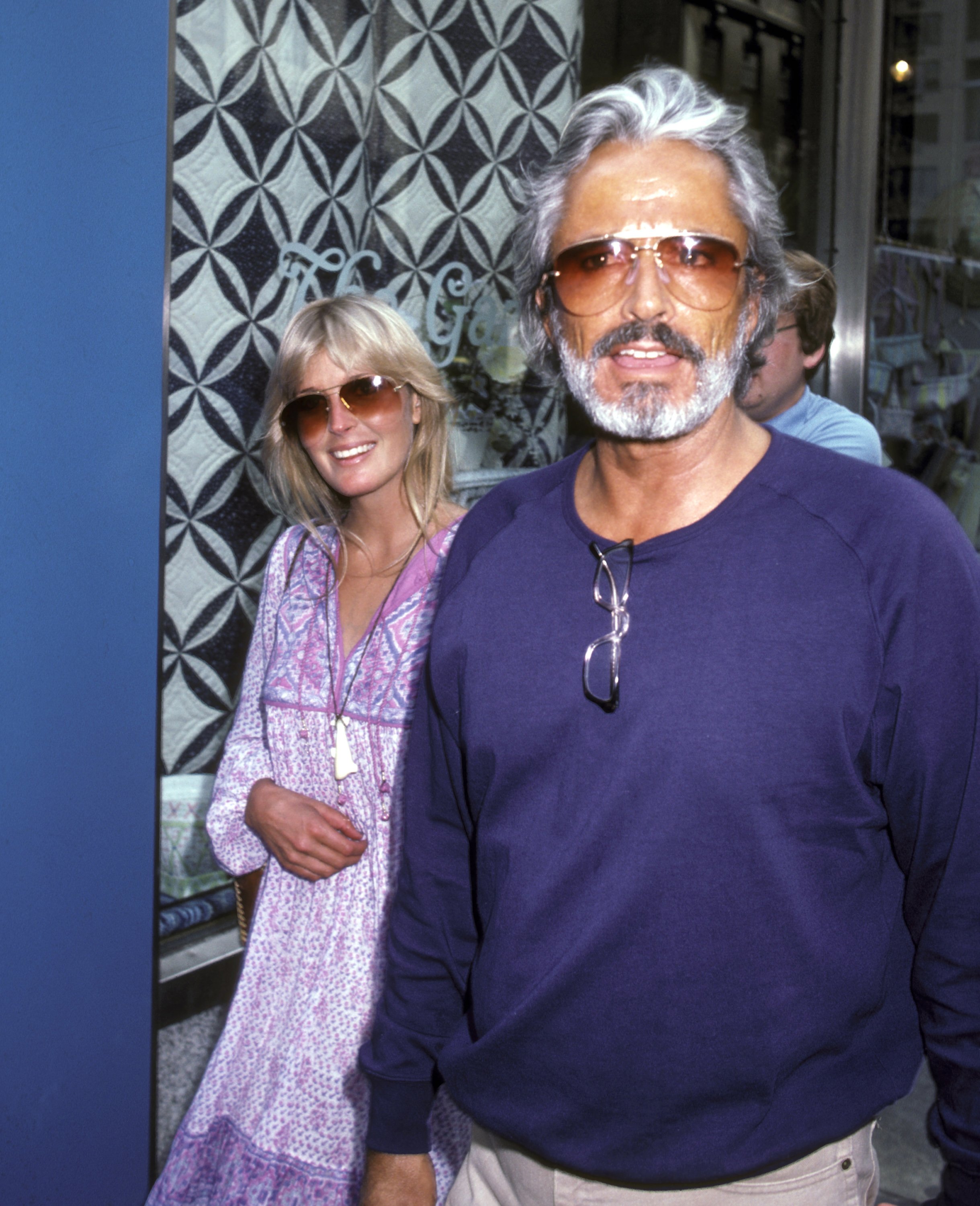 Bo Derek and John Derek during sighting shopping at The Gazebo on July 22, 1981 in New York City, New York | Photo: Getty Images
Bo's mom described John as a handsome man, and when the "Tarzan" star eventually met him, she understood what her mother was talking about:
"When I walked in and met him in the office, I thought, 'Oh, mom was right. He is so handsome.' But he was also 30 years older. So, I didn't think of him in any other way."
THE GUILT
When asked if their romance blossomed while they were filming on an island called Mykonos, Bo shared that it did while mentioning that her mom was around, and so things became awkward:
"It was strange. I feel terrible about it. John was married to Linda at the time, whom I worshipped and adored, and who was kind to me."
Bo said she is partially to blame for the pain Evans experienced, sharing the "Hunter" alum had always been gracious and kind towards her.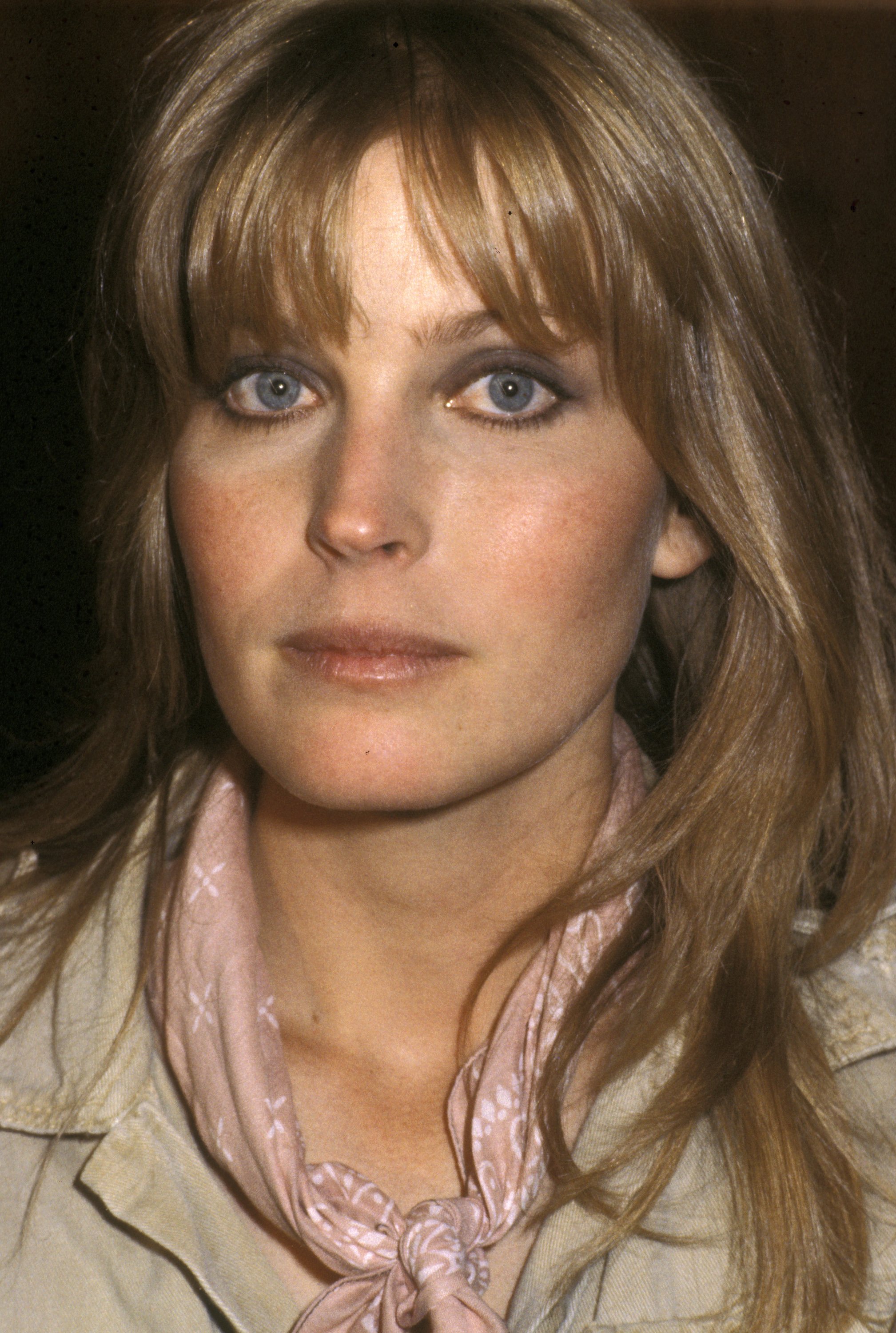 Model Bo Derek attends a press conference for "A Change of Season" on February 7, 1980 | Photo: Getty Images
The 65-year-old admitted that she always feels terrible whenever she is around her, as she said, "It's just ingrained, years later. That will never change." Bo is consumed with guilt and is remorseful about being responsible for ending the couple's marriage.
She said despite having been young at the time, she hates herself about the thought of contributing to their divorce. Bo expressed that even though people still say that it was meant to be because they were together until he died, she firmly believes their romance was a transgression:
"That sounds like an excuse to me. It's still the wrong thing to do."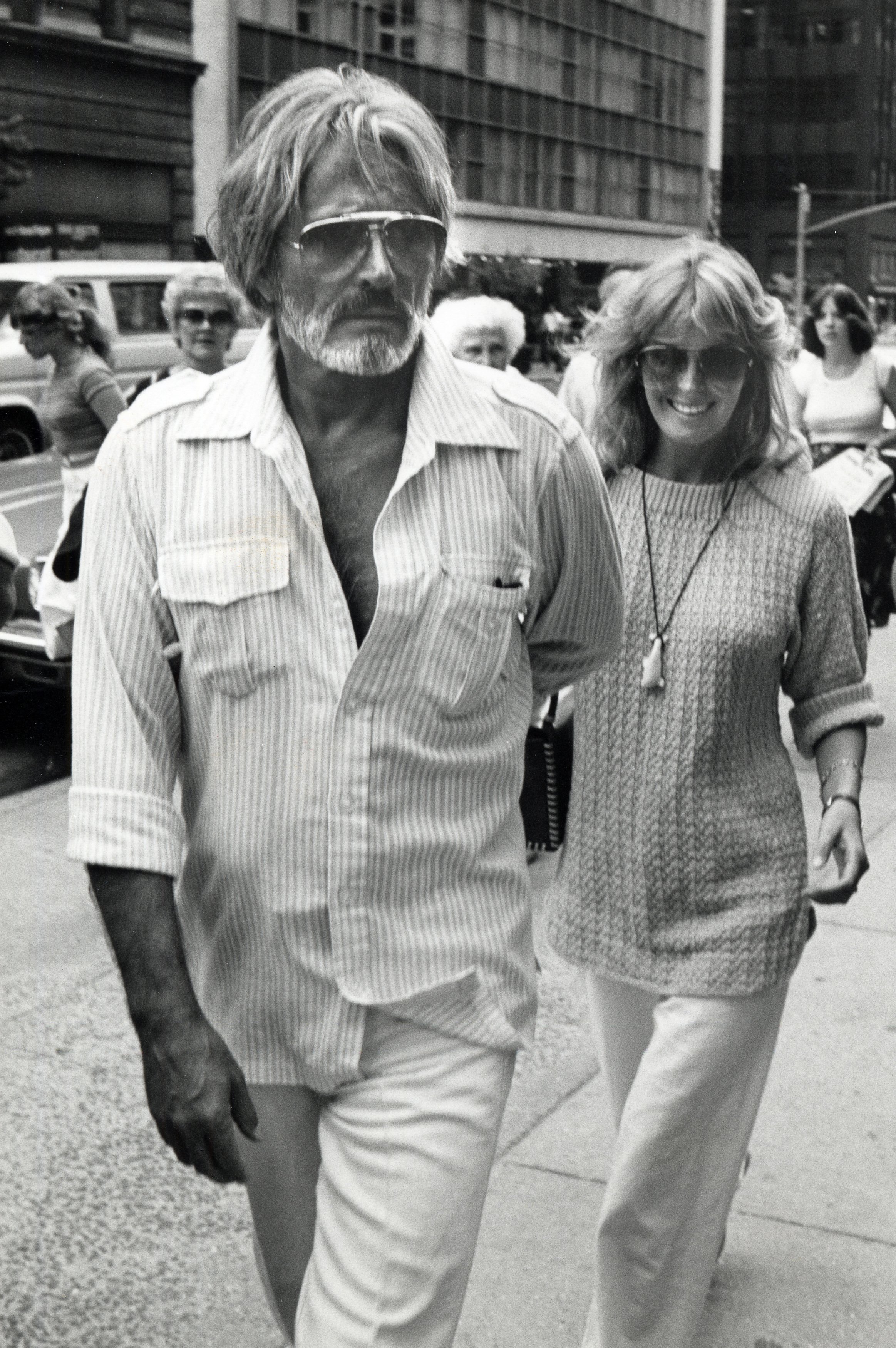 John Derek and Bo Derek during sighting at the Pierre Hotel on July 21, 1981 in New York City, New York | Photo: Getty Images
THEIR MARRIAGE
Bo recalled an interview she had with Oprah Winfrey where she told the television host that she would never forgive herself for continuing her relationship with John, who was 46 at the time.
When asked about the fond memories she had with him and their time together in Greece, Bo said: "Obviously, I loved him. It was incredible. We lived in Europe a lot during the 25 years we were together. There were wonderful people. We saw the world. It was fabulous."
On what she learned about being around the producer, the "Bolero" star shared John admired strong women and always did even though she was younger. "The relationship wasn't so one-sided as everyone thought," Bo explained.
FAMILY & EVANS' REACTIONS
On how her family reacted to their affair, she revealed they were upset about their relationship because of her age. Bo added that she realized why they were against it, looking back on her pictures.
For Evans, she revealed to People in August 2021 that her breakup from John was "totally" devastating, sharing that it was perfection being in love with him:
"I thought, 'Oh, my God. I think I should die rather than go through this.' I told my sister when I was a teenager I would marry him, and then I did."
The actress continued, "I thought, 'This God-given gift here, right?' It's not supposed to go away like that. What is this? My dream is not supposed to end like this.'"
The actress said it was horrible and one of the hardest things she ever had to go through. But she saw the experience in a different light, stating that sometimes when the worst situations happen, it turns out to be the best thing that ever happened, "and that has been the truth my entire life."
John and Evans, 79, wed in 1968 and separated in 1973. Their divorce was finalized in 1974. The Connecticut native explained they broke up nine years after they met.
BEING GRATEFUL THAT IT HAPPENED
After John's infidelity with Bo became public, Evans said she called her agent telling him she wanted to get back to work. He then told her that she had been out of the spotlight for a long time and that people had forgotten about her.
She persisted regardless of not knowing how she would make her comeback. Evans said had she stayed married to the photographer, who wanted her to be a housewife, she would have never starred in the drama series "Dynasty."
The star added she would have never known all the magic that followed that show, "which to me is just like, one of the most beautiful things anyone could ever hope to experience in a lifetime."
BO'S FILM CAREER
Evans' life turned around for the better, including Bo's, whose career was launched by John, turning her into an iconic star. Her role in "Fantasies" back in the '80s transformed her into a sex symbol.
John came up with several risque scenes to work into the film, including her brief nude shots. Bo shot to stardom in 1979 when she starred in the movie "10."
A scene featuring her with blonde braids, running across a beach wearing a nude-colored swimsuit cemented her status as a sex symbol, something John had encouraged.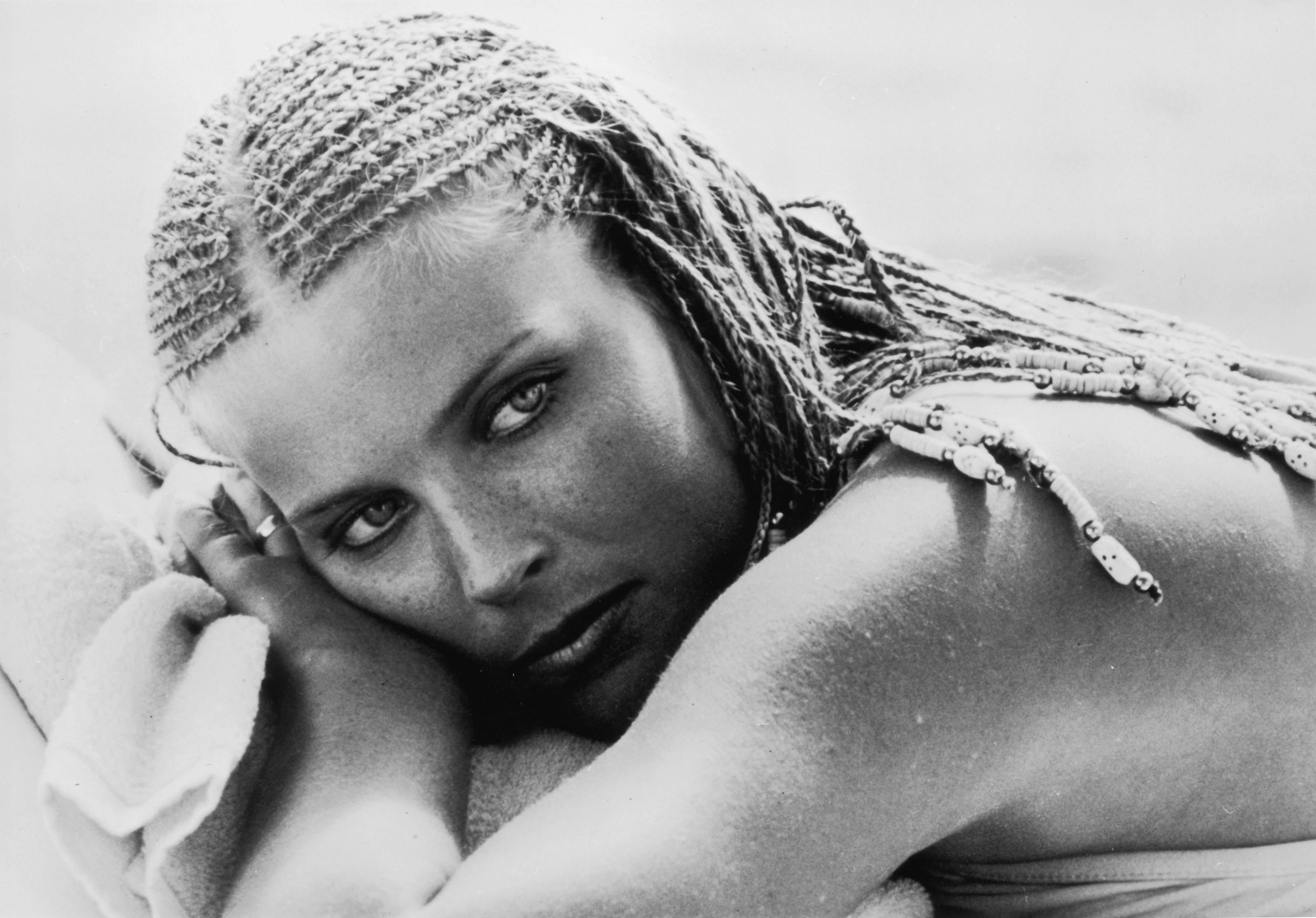 Veteran actress Bo Derek, star of the comedy film "10" in 1979 | Photo: Getty Images
Years after, he would photograph her twice for Playboy magazine and direct her in a series of R- and X-rated films. John sadly died in May 1998 from heart disease at age 71. He and Bo were married for 22 years.
Reflecting on her career, Bo told Fox News in August 2020 that she is grateful for the life she was given. The movie star shared she is happy about the decisions she has made so far.
Even though they were not always the most successful business decisions, she enjoyed making films and having a career on her terms. Additionally, showbiz has opened many doors for her.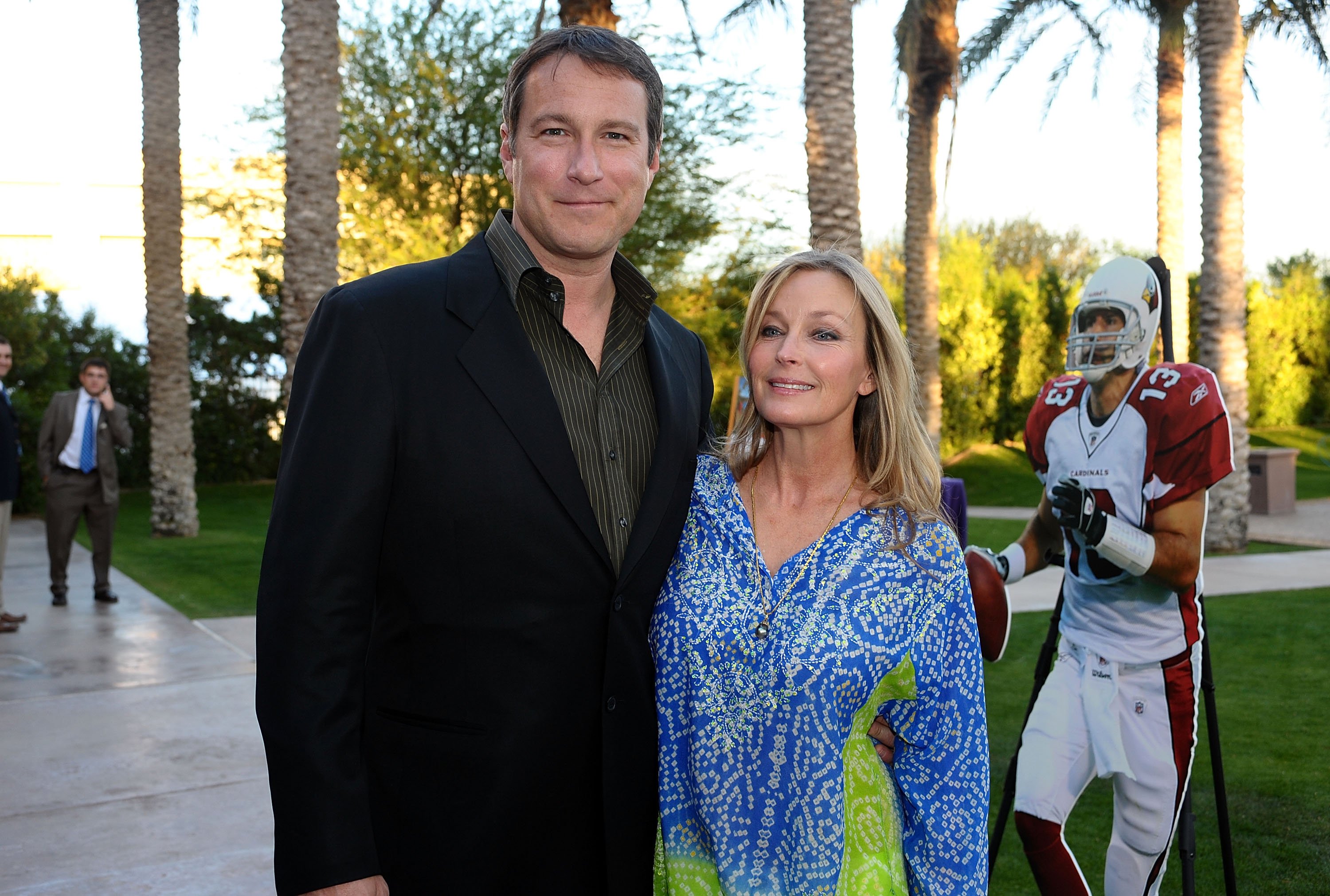 John Corbett and Bo Derek attend the Founder's Club dinner at the JW Marriott Desert Ridge Resort & Spa on March 27, 2009 in Phoenix, Arizona | Photo: Getty Images
FINDING LOVE AGAIN
Notably, five years after losing her husband, Bo found love again with actor John Corbett. They were both single when they first met in 2002 and were set up on a date at an Oscars party.
The couple was introduced by a Hollywood agent playing matchmaker. Corbett revealed to Today in July 2015 that he was intimidated by the blonde beauty upon meeting.
He had not dated in five years, and for Bo, their attraction was immediate. Things blossomed from that point on, and the lovebirds have been together ever since.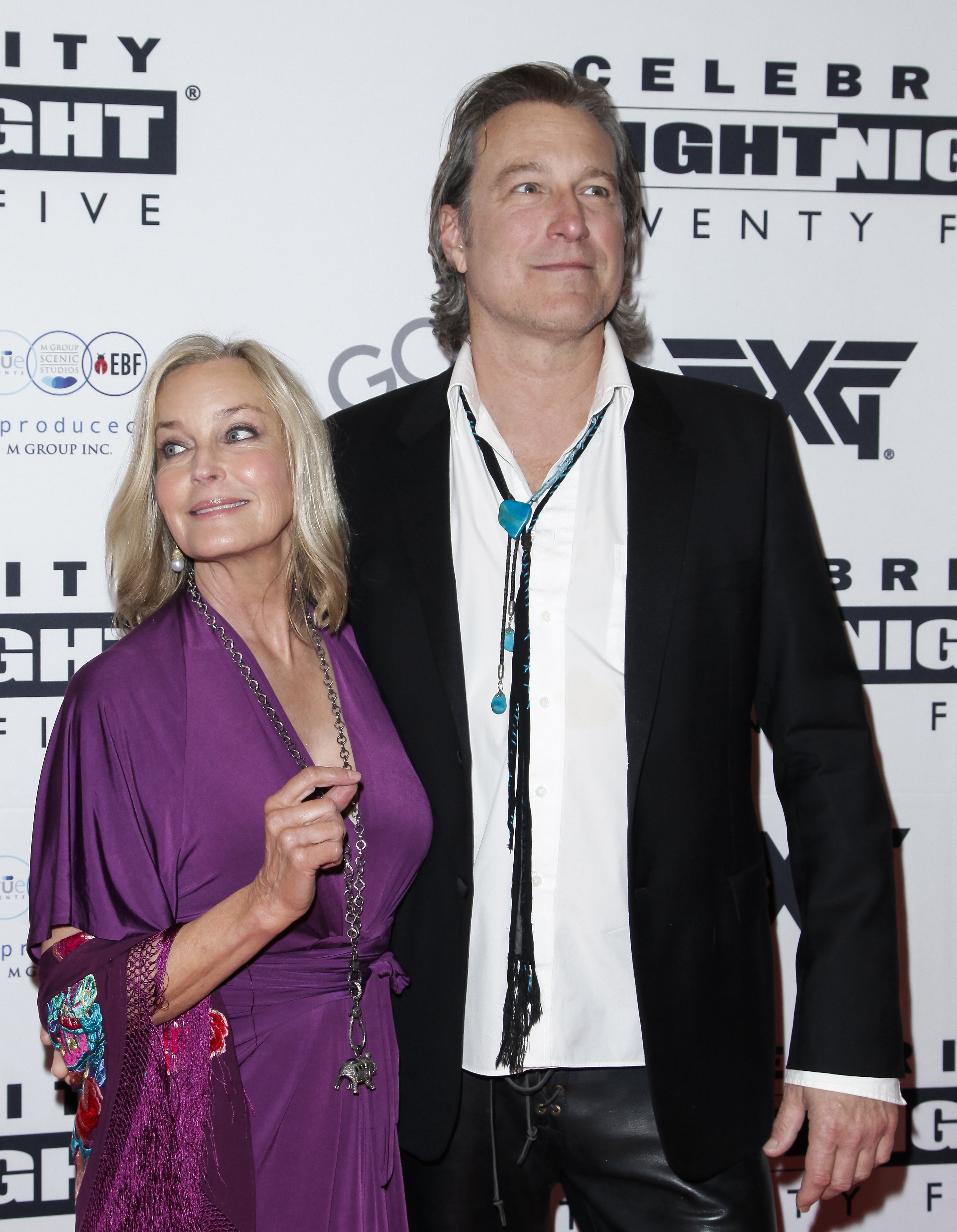 Bo Derek and John Corbett attend Celebrity Fight Night XXV at JW Marriott Phoenix Desert Ridge Resort & Spa on March 23, 2019 in Phoenix, Arizona | Photo: Getty Images
In August this year, Corbett revealed on the chat show "The Talk" that he and Bo secretly got married after nearly twenty years together.
The 60-year-old showed off his wedding band when he shared that they wed around Christmas last year. Corbett said he and Bo are private about their romance and did not announce their wedding, adding only their friends and family knew about the nuptials.
Please fill in your e-mail so we can share with you our top stories!
The information in this article is not intended or implied to be a substitute for professional medical advice, diagnosis or treatment. All content, including text, and images contained on news.AmoMama.com, or available through news.AmoMama.com is for general information purposes only. news.AmoMama.com does not take responsibility for any action taken as a result of reading this article. Before undertaking any course of treatment please consult with your healthcare provider.