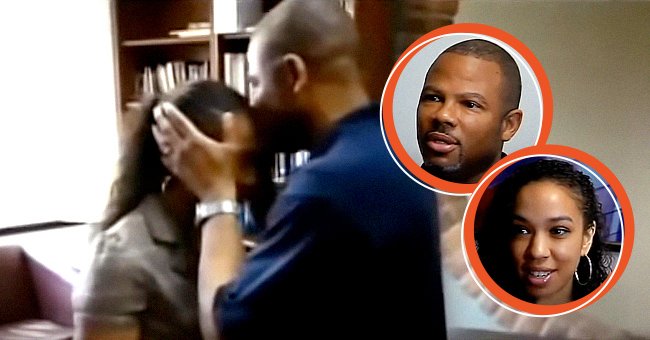 youtube.com/SavageNationLiberty
24-Year-Old Adoptee and Her Birth Father Discover They've Been Coworkers for Months
After being apart for over two decades, a long-lost daddy-daughter duo celebrated their first Father's Day together in 24 years. Shortly after her birth, the father gave up his daughter for adoption and never thought he'd hear from her again.
Family reunions are a rollercoaster of emotions. Sometimes, they can be years in the making, but that doesn't make them any less worthwhile. This couldn't be more true for a father and daughter in Arizona, brought together by a surprising twist of fate.
Will Russell was still young and unprepared to become a father when he had a baby girl. At the time, he was barely in his 20s, and his life was a complete wreck.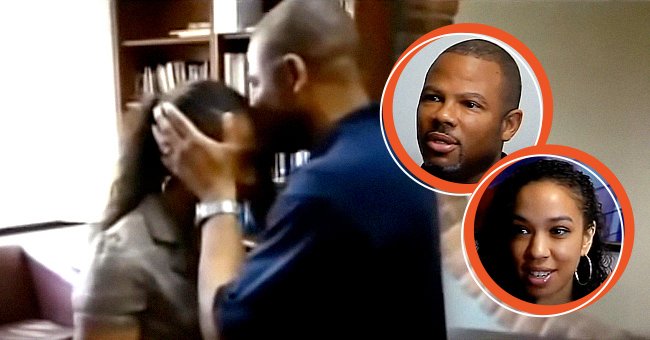 Russell kissing his long-lost daughter's forehead. | Photo: youtube.com/SavageNationLiberty
A TOUGH DECISION
Russell was addicted to drugs as a youngster and knew he couldn't take the responsibility of being a father. He gave his daughter up for adoption with a heavy heart, hoping to give her a better life.
After bouncing back from drug addiction, he found a job at a local church. Soon afterward, Russell became a pastor and began helping people struggling with life's challenges.
He then discovered Phoenix Rescue Mission, which provided "food, shelter and Christ-centered life-transforming solutions to people."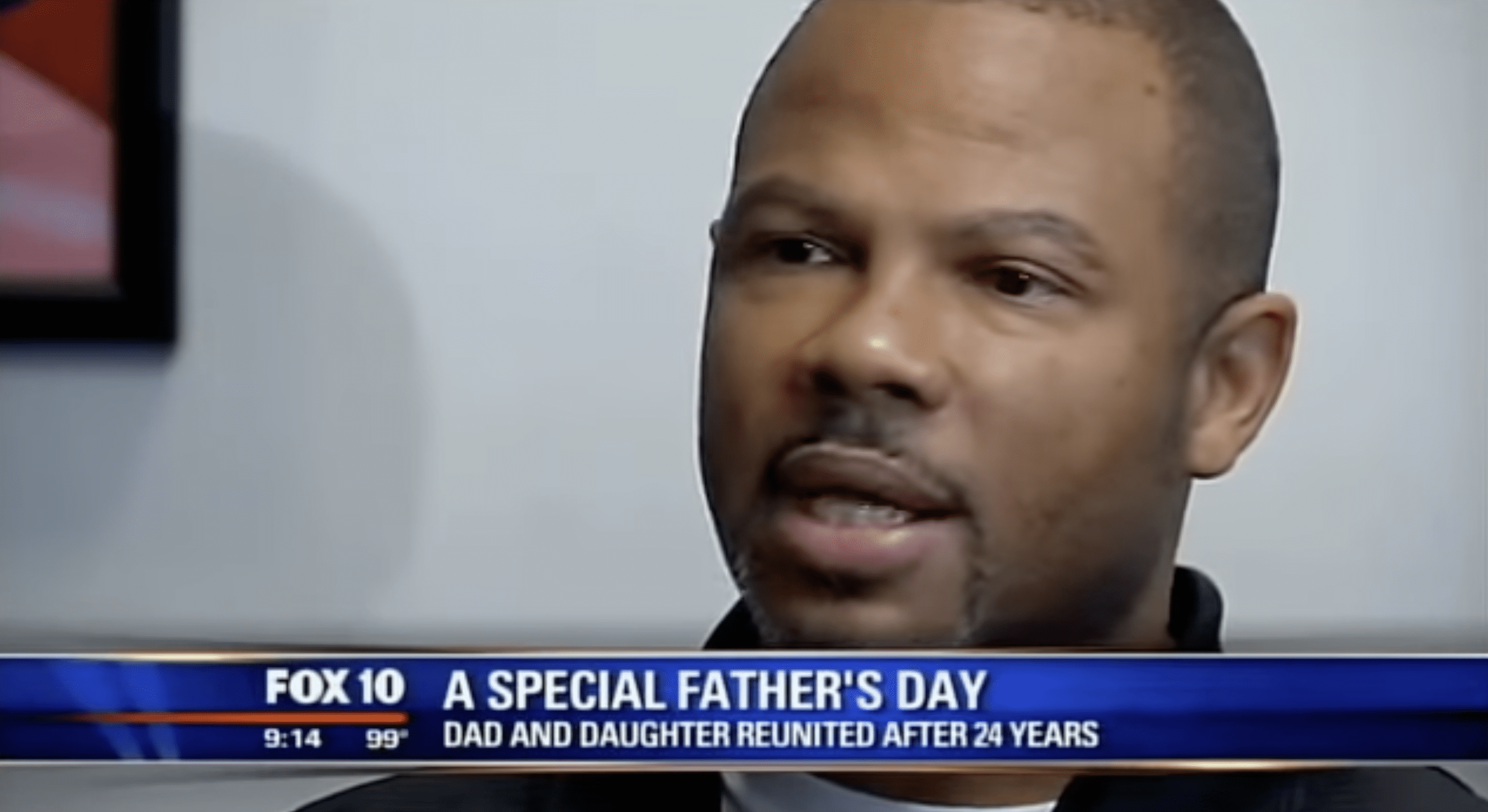 Will Russell. | Photo: youtube.com/SavageNationLiberty
THINKING ABOUT HIS DAUGHTER
In April 2012, he started volunteering at the Mission and soon began serving full-time in the ministry. He taught discipleship classes. Many years had passed, but the thoughts of his past often haunted him.
The long-lost father and daughter met for breakfast, and while talking, they came across a shocking revelation.
Russell hadn't forgotten about the little girl he gave away 24 years ago. He wondered if she thought about him too. As it later turned out, she wasn't just thinking about her father; she was also looking for him.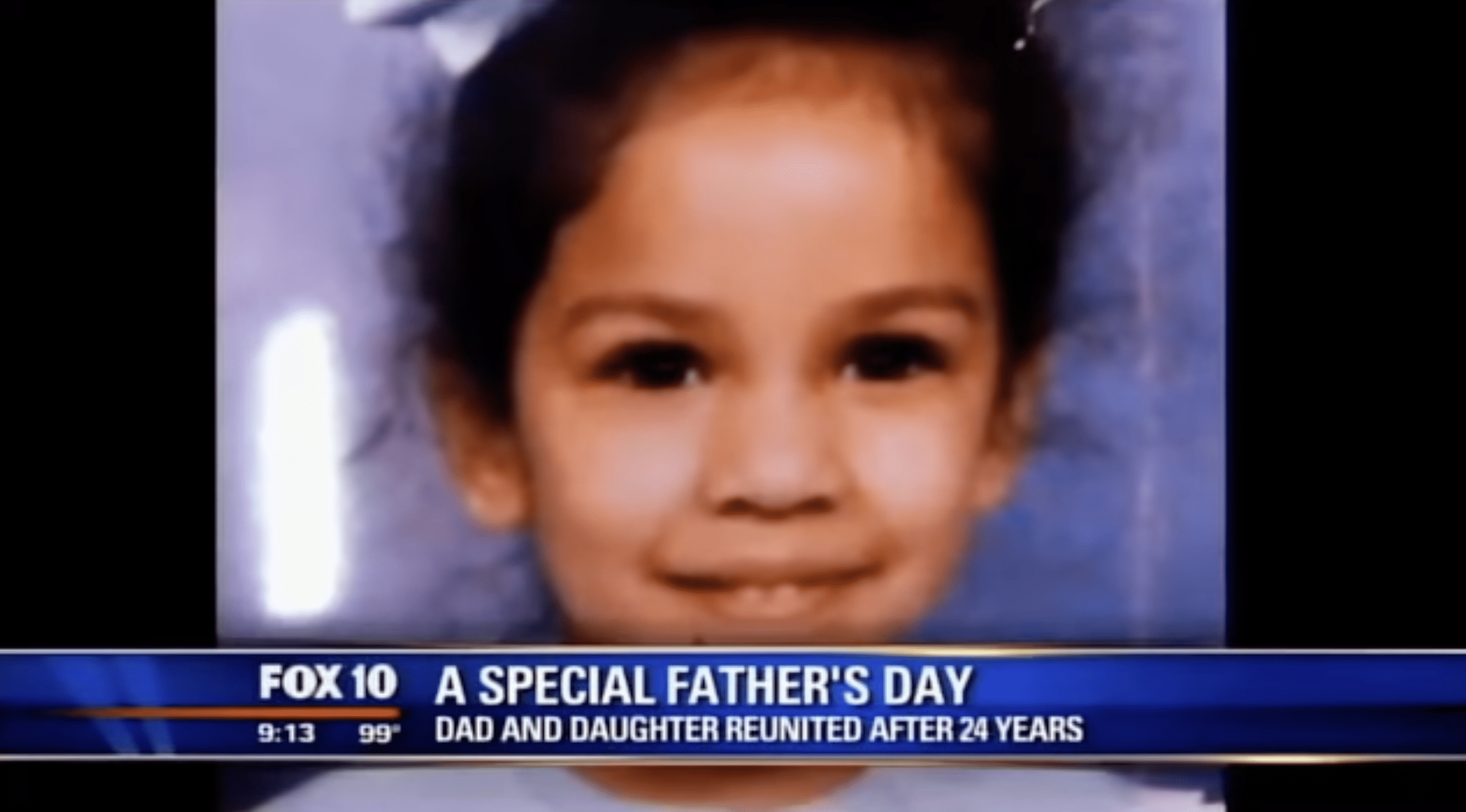 Roberson's childhood picture. | Photo: youtube.com/SavageNationLiberty
FINDING HER ROOTS
Amy Roberson knew she was adopted as a baby, even while volunteering for Phoenix Rescue Mission's kitchen in March 2012. She helped prepare and serve food to the homeless every week.
Like many adopted kids, she had always had questions about her lineage, which led her to look for her birth family. Her social media-led efforts helped her track down several relatives.
Eventually, she found one of her nine siblings. Roberson knew she was close to reconnecting with her birth parents and couldn't wait to find out who they were. The long-lost father and daughter reunited in July 2012.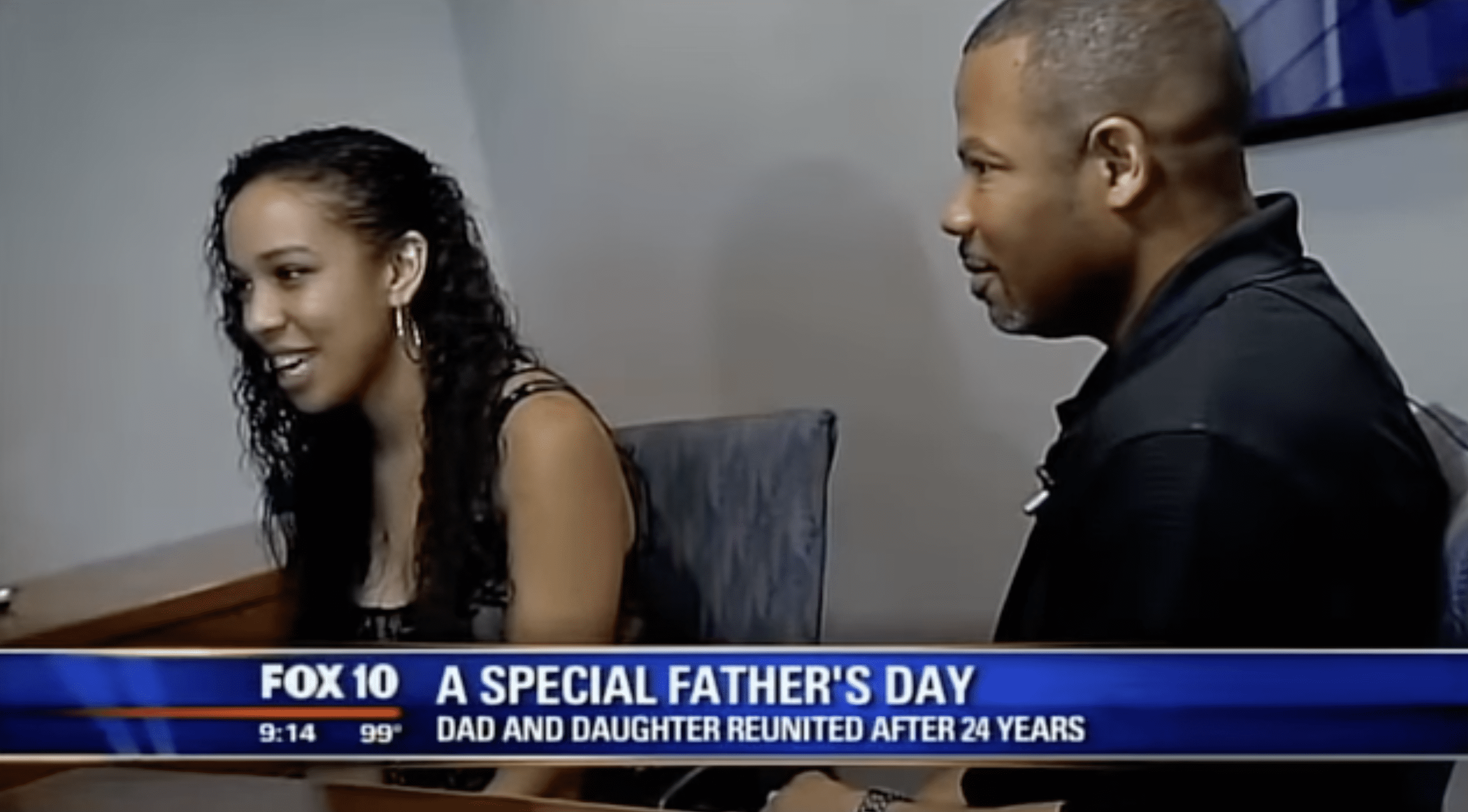 Will Russell and Amy Roberson. | Photo: youtube.com/SavageNationLiberty
RECONNECTING WITH HER FATHER
Roberson had cold feet before calling her birth father as she didn't know how he would react after hearing from her. She was afraid he might not want to talk to her. She also added:
"It took a lot to make that call. I was so nervous, but it was definitely something I felt like I needed to do."
To her surprise, Russell was dumbfounded. He said he had hoped and prayed to hear from his daughter, and getting her call meant God had answered his prayers.
24 YEARS IN THE MAKING
The long-lost father and daughter met for breakfast, and while talking, they came across a shocking revelation. They had both been working at Phoenix Rescue Mission for months without running into each other. Roberson expressed:
"It's never a hopeless situation, you know, if it's meant to be, he'll make it in his time. God has perfect timing (sic)."
Fortunately, 24-year old Roberson celebrated Father's Day 2012 with her birth dad, Russell, after 24 years. If this heartwarming reunion story touched your heart, share it with your loved ones.
Please fill in your e-mail so we can share with you our top stories!