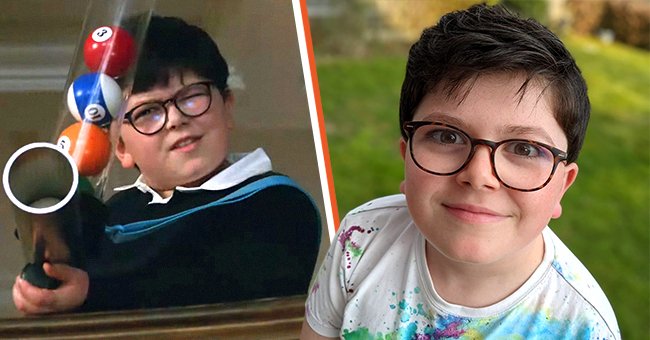 instagram.com/archieyatesofficial | youtube.com/IGN Movie Trailers
Archie Yates Who Stars in Remake 'Home Sweet Home Alone' Watched the Original Movie '27,900 Times & Counting'
After 30 years since the first "Home Alone" movie came out, Disney Plus released a sixth film of the franchise "Home Sweet Home Alone," starring up and coming star Archie Yates.
Archie Yates is from the town of Edenbridge in Kent, two hours outside of London. The 12-year-old's career started after a teacher spotted his acting talents and put him into contact with an acting agency.
Yates appeared in a few commercials; however, his big break came with his first film, Taika Waititi's "Jojo Rabbit," where he starred as Yorki, Jojo's best friend.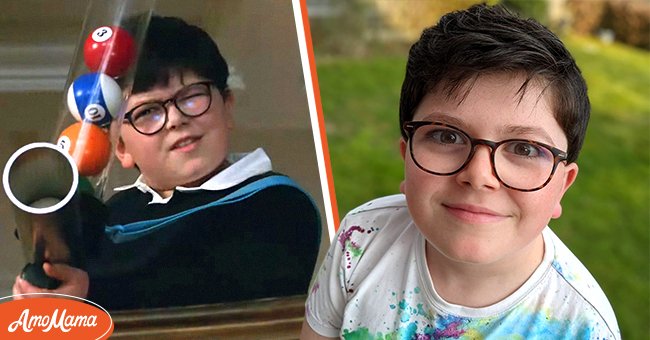 Archie Yates pictured as Max Mercer in "Home Sweet Home Alone," 2021 [Left] Yates pictured on Instagram 2021 [Right] | Photo: instagram.com/archieyatesofficial & youtube.com/IGN Movie Trailers
His performance earned him a nomination for Best Young Performer at the Critics' Choice Awards in 2020. He also attended the Oscars as the movie won Best Adapted Screenplay.
Yates's second performance in a film is for "Home Sweet Home Alone," the newest installment in the "Home Alone" franchise that previously saw Macaulay Culkin become one of Hollywood's most famous child stars.
Yates will not be taking on the role of Kevin McCallister. Instead, he will be playing 10-year-old British boy Max Mercer, who gets left behind while his family heads off to Japan.
The young boy is delighted to star in the film as he says he has watched the original 27,900 times. During an interview with The Times, he expressed that landing the role was a miracle and a life's dream:
"By a miracle I got the role, and I was so happy. I felt I'd completed my life's dreams."
Max has to protect his household from a desperate couple, Jeff and Pam, played by Rob Delaney, Ellie Kemper in the movie. The couple attempt to retrieve a family heirloom from the Mercer home.
During an interview with Screen Rant, Yates said Delaney and Kemper are "really nice people," but it was funny to watch their characters suffer at the hands of Max and his tricks.
Yates also enjoyed working with the director, Dan Mazer and found him to be laidback. Yates explained that the pair kept things causal regarding the direction, so they got the scenes done quickly together.
The Christmas movie was released on November 12 on the streaming platform Disney Plus and also starred Aisling Bea and Pete Holmes. Devin Ratray, who played Buzz McCallister, also makes a cameo as the character in the movie.
Buzz is now a policeman and responds to a call from the Mercer home. The film pays homage to the original movie in several ways, including incorporating the soundtrack and one of Kevin's iconic lines, "Given up yet or are you thirsty for more?"
Please fill in your e-mail so we can share with you our top stories!