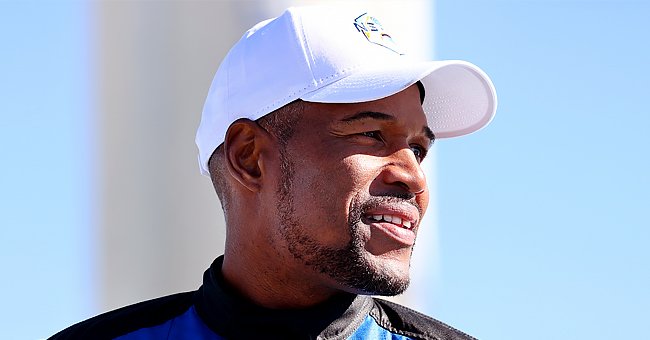 Michael Strahan | Getty images
Michael Strahan's Mom & Older Kids Came to Support Him before Space Flight - Fans Wonder Why Twin Daughters Were Not There
"Good Morning America" co-anchor Michael Strahan and the Blue Origin crew of astronauts successfully blasted off to space. His eldest kids and his mom came to see him off, but his twins were missing in action.
The December 11 mission was the third human flight this year, and aboard were six crew members. Among the passengers were "Good Morning America" co-anchor Michael Strahan.
The crew boarded one of Jeff Bezo's "Blue Origin" rockets and blasted off to space at an ascent velocity of 2,244 miles per hour, touching the edge of space.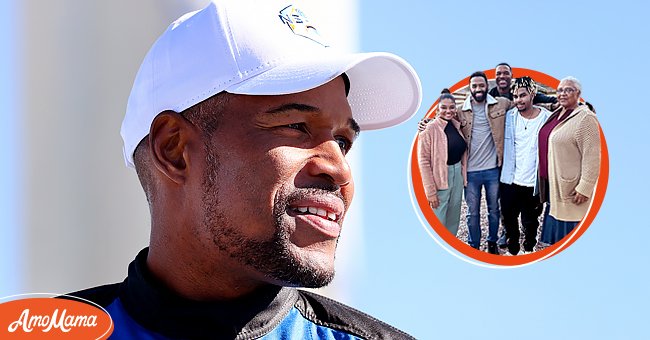 Left: Michael Strahan on the landing pad after he flew into space aboard Blue Origin's New Shepard on December 11, 2021 near Van Horn, Texas. |Photo: Getty Images Right: Strahan's family seeing him off | Photo: Instagram/ Michael Strahan
Within 11 minutes of leaving lifting off the ground, the capsule and its passengers were back, landing at the company's launch facilities near Von Horn, in Texas.
Straham names the flight an out-of-body experience and says it was majorly a feeling of weightlessness, and at the moment that the capsule blasted off, there was no knowing up from down.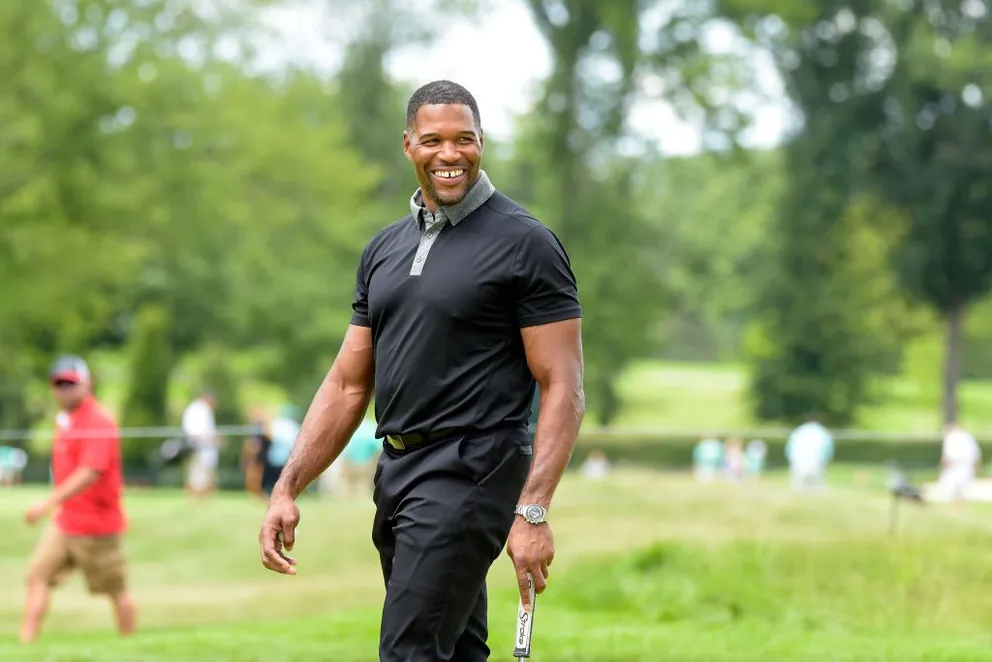 Michael Strahan at the Pro-Am Golf Tour prior to The Northern Trust on August 22, 2018 in Paramus. | Photo: Getty Images
FAMILY CAME TO SEE HIM OFF
Before the "Charlie's Angels" actor boarded, he spent a few moments with his family that had come to see him off and give him their best wishes.
Among them were his mother and eldest children, Tanita and Michael Jr. However, his twins were not present to see him off the once-in-a-lifetime flight to the edge of space.
While fans celebrated Strahan and wished him well on his flight, others were left wondering why his twins did not come to see off their father.
STRAHAN IS A DOTING FATHER TO HIS KIDS
Away from being one of the first people to touch the edge of space in recent years, Strahan is a family man. He is a father to four.
His eldest children, daughter Tanita, 30, and son Michael Jr, 26, are from Strahan's first marriage to Wanda Hutchins. Even though not much is known about his son, his daughter is an artist who sells her work online.
Strahan and Hutchins, who married in 1992, divorced after only four years. In 1999, Strahan walked down the aisle with his second wife, Jean Muggli.
In 2004, they welcomed their twin daughters, Sophia and Isabella. But when the girls were only two, their parents went their separate ways.
Their divorce, however, did not affect the relationship between father and daughters, and often, the former New York Giants player will post photos of his children on his social media.
When he turned 50 in November, the "Magic Mike" star showcased his dance moves, accompanied by his twins. The three wowed their fans when they shared the beautiful moment in their living room.
However, the TikTok video was only one of the many highlights of his big day as fans and celebrities alike posted their birthday tributes, wishing Strahan a beautiful and fun day.
Please fill in your e-mail so we can share with you our top stories!