Michael Strahan Shares Rare Photo of His Parents on What Would Have Been Their 64th Anniversary
Michael Strahan is a success story and a doting father, two things he most likely got from his late dad Gene, who taught the young man that anything is possible. 
Michael Strahan took to Instagram recently to share a rare photo of his parents, mother Louise Strahan, and father, Gene Strahan. He wrote a tribute in the caption to both of them on what would have been their 64th anniversary. 
The wholesome home-cooked photo showed his parents standing lovingly together. Michael's mother looked adoringly at Gene as he gazed into the camera lens, eyes sparkling with glee.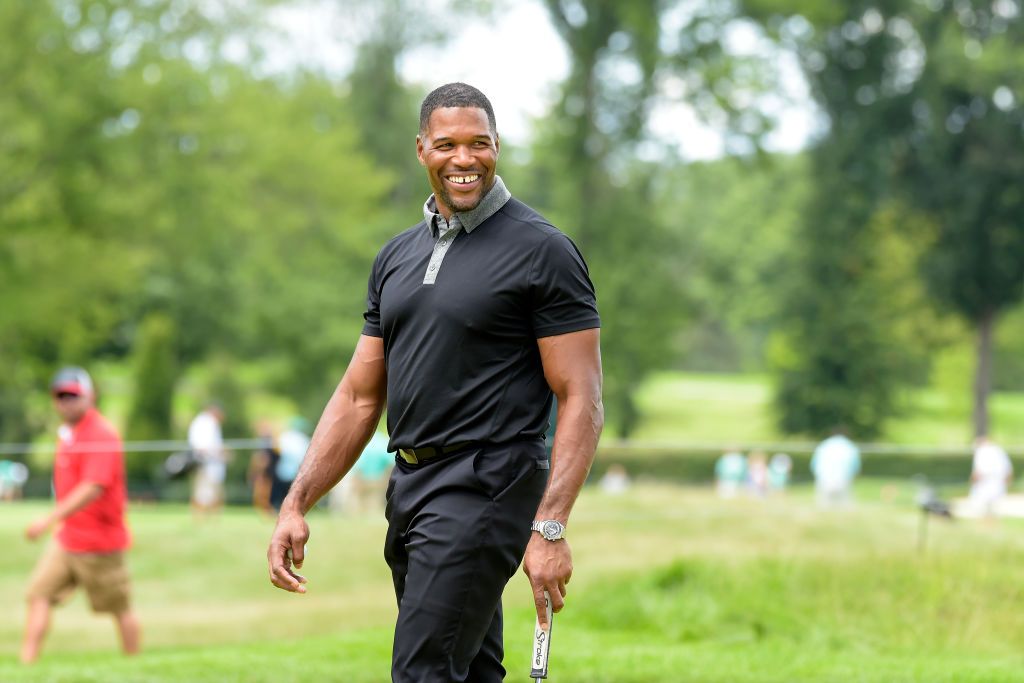 THE GOOD OLD DAYS
The vintage photo exuded a feeling from a simpler time, almost as if all those viewing the shot would be taken back to days when they were younger. Taking to the caption, Michael wrote: 
"Today would have been my parent's 64th anniversary, and it happens to be #MemorialDay."
He penned that this would be the first time his parents would be spending their anniversary without each other. He let his dad know how much he misses him and expressed deep love towards his mother. 
REMEMBERING THE SOLDIERS
Commemorating his dad's time spent in the United States Army, Michael mentioned that Gene was a major in the 82nd Airborne Division. This statement was partially because he posted the picture on Memorial Day. 
He referred to his father as his "hero" and reminded followers to always show their parents that they care about them. 
He expanded his commemoration beyond his family, sending gratitude towards everyone who sacrificed their lives by signing up for the army. The post was incredibly popular, receiving around 23,000 likes. 
ANYTHING IS ATTAINABLE
Gene passed away in 2020, Michael opening up about how incredibly supportive his father used to be. He implied that his dad's teachings about how he could do anything are the root of his success in football.  
He stated that he might have never applied for a football scholarship when he was 17 due to inexperience. However, Gene taught him that anything is achievable, and he managed to gain entrance. 
Texas Southern University offered him a scholarship. Moving forward, his career began to blow up, playing for the New York Giants and eventually ending up in the Hall of Fame. 
Around a week after his father passed, Michael took to Instagram to express his grief. He referred to his father as his "hero" and reminded followers always to show their parents that they care about them. 
Michael has admitted that Gene was also quite uncompromising, always making sure to lay down the law. However, the celeb said, he knew that he and his siblings were always his father's number one priority. 
Michael also appears to be a father who pays a lot of attention to his children. His daughter Sophia shared an Instagram story of Michael dancing with her and his alleged girlfriend, Kayla Quick.
The trio was also cooking together, appearing to have a lot of fun. On top of Sophia, Michael fathers three other children, Isabella, Tanita, and Michael Jr.