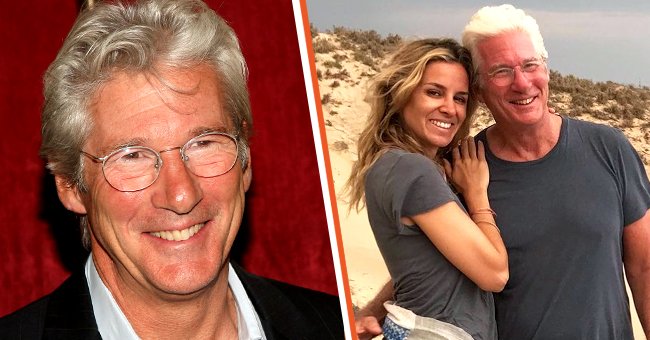 Richard Gere and Alejandra Silva | Instagram/alejandragere | Getty Images
Richard Gere 'Gave Meaning' to His 33-Year-Younger Wife's Life - They Are Parents of 2 Now
Actor Richard Gere has been married three times and had one child before he met his current wife. Part of the reason his marriage to his first wife ended was because she was younger than him.
Richard Gere is a famous American actor who has starred in many movies like "Pretty Woman." Besides being a celebrity, the star is also a parent to three children, two of which are from his current marriage.
He's been married three times to beautiful women, including the supermodel Cindy Crawford, actress Carey Lowell, and his current wife, Alejandra Silva.
RICHARD'S MARRIAGES
From 1991 until 1995, Gere was married to fellow actor and model Cindy Crawford. When the pair tied the knot, Gere was 42 and Crawford was only 26, and in a 2016 Huffington Post interview, she explained why their marriage had ended.
The actress credited her young age for their separation. Crawford felt she and Gere were never friends or peers because she was so young and the actor was who he was – the famous Richard Gere.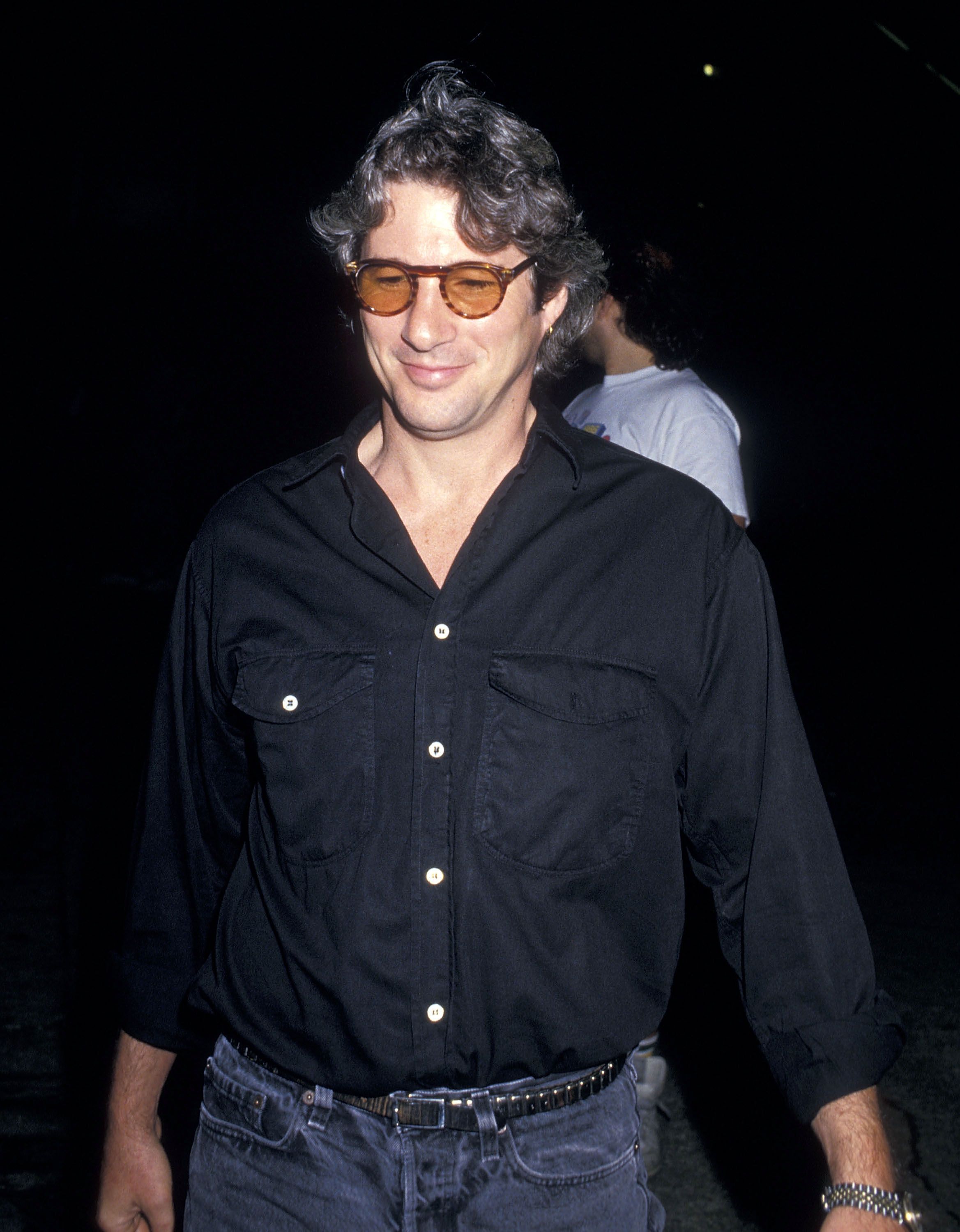 Richard Gere at a Madonna in concert for the Who's That Girl World Tour on July 13, 1987, at Madison Square Garden in New York City | Photo: Ron Galella, Ltd./Ron Galella Collection/Getty Images
Gere's second marriage was to Carey Lowell in 2002. During this relationship, the actor welcomed his first child, Homer Gere, who was born in February 2000 in New York City.
The marriage between the actor and Lowell sadly ended in 2016, and the pair settled for joint custody of their son. Gere's last and current wife is Alejandra Silva, with whom he has a 33-year age gap, and they married in April 2018.
During an interview with Hello! in that same month, Silva addressed the relationship between her and her husband. She told the publication that she felt like "the luckiest woman in the world."
HOW RICHARD & ALEJANDRA FELL IN LOVE
Gere and the publicist initially met a decade before starting to date through her family while the actor was still married to Lowell. He happened to stay at Silva's family family-owned hotel in Positano, and a friend introduced them.
In a previous Hello! interview, Silva recalled how she and the star felt a strong connection when they looked at each other. Gere and Silva were going through respective divorces when they met.
The actor sent Silva flowers in 2014 until she agreed to go on a date with him. At the time, he lived in New York, and she stayed in Madrid, but that didn't stop their love from blooming and for them to take the next step.
THE IMPACT OF THE RELATIONSHIP
Silva recalled how Gere proposed privately with just the two of them. He asked her to marry him on her birthday while they were in a romantic hotel in St. Paul de Vence in the South of France.
Gere and his wife ended up tying the knot in Spain, and even though he's older, Silva said she struggled to keep up with him. In an interview with Hola!, Silva shares how impactful her relationship with Gere has been in her life, stating:
"I was a little lost, without light, and knowing him gave meaning to my life. It was feeling that someone was reaching out and showing me my true path."
The "Primal Fear" star wasn't the only one who was previously married as Silva's first husband had been Govind Friedland. During her first marriage, the publicist welcomed a son, Albert.
GERE'S SECOND CHILD
The star and Silva welcomed their son, Alexander, in February 2019, and Gere was overcome with joy. In October 2020, Silva shared a rare social media photo of their first child, but his face wasn't visible in the image.
WELCOMING BABY NO.3
In November 2019, a People magazine source close to Silva and Gere confirmed that they were pregnant with their second child. The news came nine months after the publicist gave birth to Alexander.
The Golden Globe Award winner and his wife confirmed the news when they added to their family again. They welcomed their son in April 2020 at the couple's Pound Ridge, New York ranch, when Gere was already 70.
The actor and his wife are generally very private, and their children have been kept out of the spotlight. According to Closer Weekly, the couple has not even shared the name of their second child.
WHO IS ALEJANDRA
Silva is a political activist and a publicist who works for the Spanish non-profit Rais Foundation. The aim and purpose of the organization were to end homelessness in Silva's native country of Spain.
In another Hola! Interview, Silva confessed to sleeping on the street once to understand the struggle of homelessness better. She explained that she wasn't scared to dive into her work.
RICHARD FEELS LUCKY
After marrying Silva, the "Runaway Bride" star shared with Hola! that he was the "happiest man in the universe" to marry his bride. He described his wife as sensitive, fun, intelligent, forgiving, patient, and committed to helping people.
She [Alejandra Silva] admitted that she was proud to be with [Richard] Gere and to share a life with him.
The actor also noted that the publicist was a fantastic cook who made the best salads in the world! However, that could be an exaggeration on his part since she is his wife, but we'll never know the absolute truth.
HOW SILVA FEELS ABOUT GERE
The sentiments were pretty much the same for Silva. In May 2020, while celebrating their wedding anniversary, the actor's wife shared just how much her husband meant to her and her life.
The Spanish native took to social media to share throwback pictures of them celebrating their special milestone. In the post's caption, she confessed that she'd married the most wonderful man ever!
She admitted that she was proud to be with Gere and share a life with him. Silva also took pride in being the mother to their children, his friend, and his wife before noting how happy he made her.
Please fill in your e-mail so we can share with you our top stories!