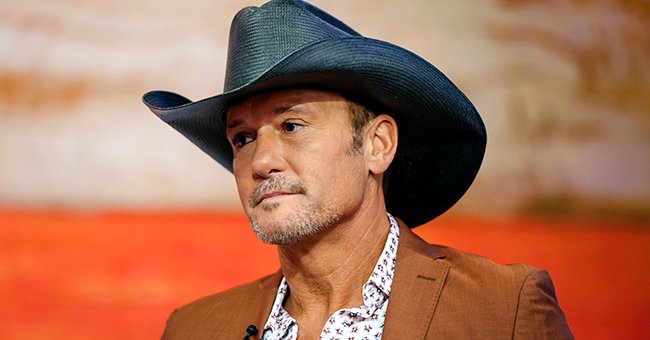 Country singer Tim McGraw. | Photo: Getty Images
Tim McGraw's Stepdad Raised Him while Biological Father Denied Paternity for Years
Country music superstar Tim McGraw captivated the world with his exceptional singing voice. Aside from his incredible success, the singer has a fascinating family story like one straight out of a movie.
Having sold over 40 million albums, renowned musician Tim McGraw has successfully secured his place in the music industry. Several of his songs have stayed in the ears of music enthusiasts up until this day.
The three-time Grammy Award winner is best known for numerous hit songs, including "Don't Take the Girl," "Where The Green Grass Grows," "My Bestfriend," and "Undivided."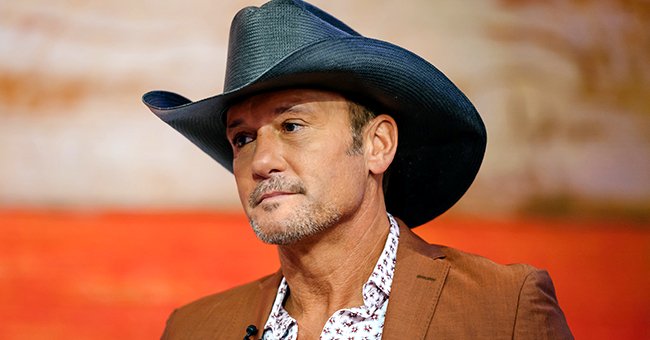 Tim McGraw during his appearance on "Today" show on June 10, 2019. | Photo: Getty Images
When Tim entered show business, he had more than his musical abilities; he was also an incredibly gifted actor. The dashing 54-year-old star has appeared in several films.
Tim's acting credits include "Four Christmases" in 2008, "The Blind Side" in 2009, "Country Song" in 2010, "Safe House' in 2010, "Tomorrowland" in 2015, and "The Shack" in 2017.
In addition to movies, the multi-talented star appeared on television. Tim's latest TV project is the "1883" series, a prequel to the acclaimed drama show "Yellowstone."
Tim McGraw performs on stage during day 3 of the 2019 CMA Music Festival on June 8, 2019 in Nashville, Tennessee. | Photo: Getty Images
GROWING UP WITH A STEPFATHER
Before achieving international stardom, Tim grew up in his humble hometown in Delhi, Lousiana, to his mother, Elizabeth "Betty" Ann D'Agostino, and stepfather Horace Smith.
When Tim was 11, he found out Horace was not his biological father. Still, the acclaimed singer treated his stepfather as his real dad and even used his stepfather's surname.
In a 2002 CNN interview with renowned host Larry King, Tim revealed he used the surname "Smith" until he entered college, where he started to love music and play the guitar.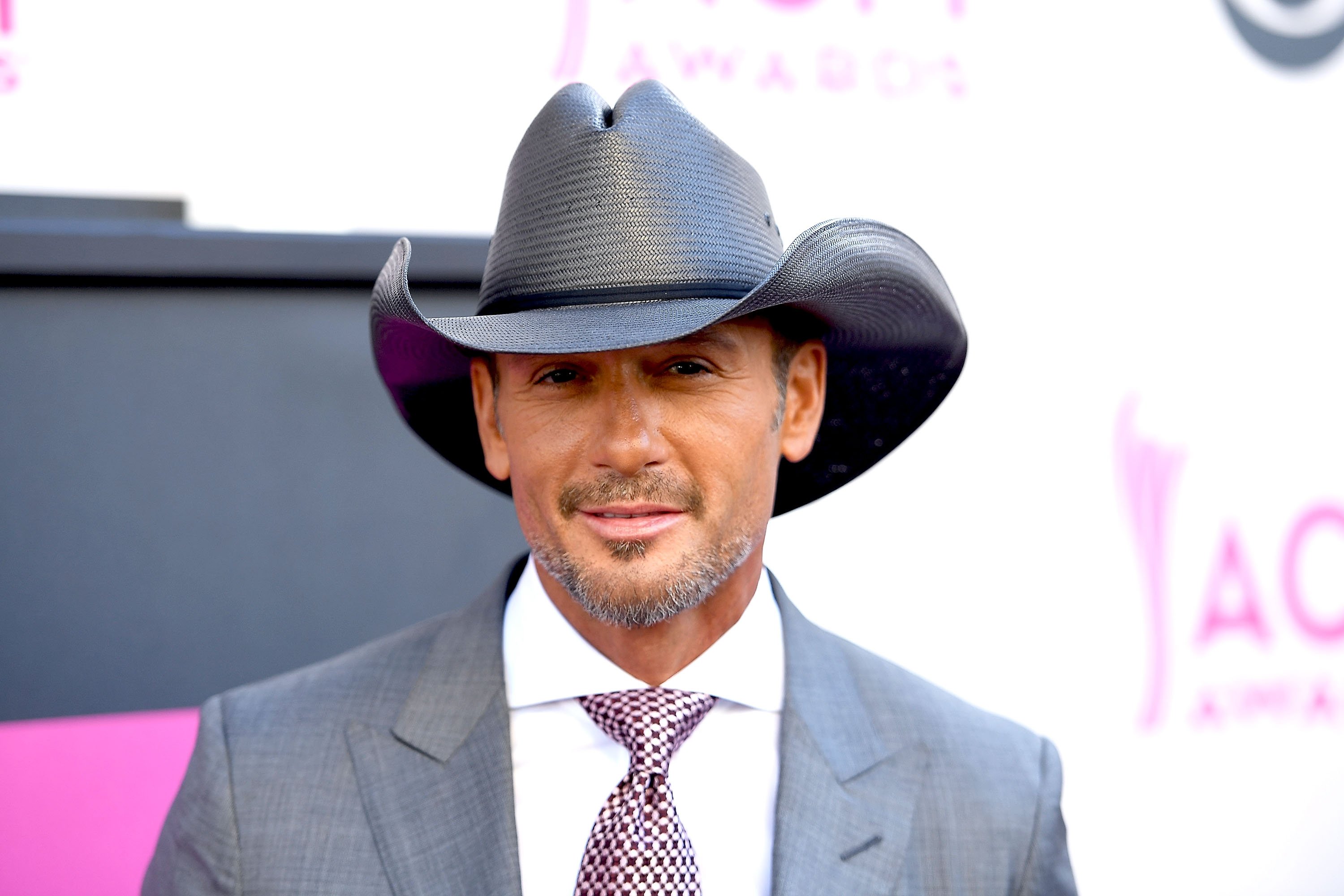 Tim McGraw attends the 52nd Academy Of Country Music Awards at T-Mobile Arena on April 2, 2017 in Las Vegas, Nevada. | Photo: Getty Images
BETTY'S RELATIONSHIP WITH TUG MCGRAW
Besides playing music, Tim developed an interest in playing baseball, and one of the baseball stars he idolized was New York Mets baseball pitcher Tug McGraw. Little did he know, the athlete was his mother Betty's former boyfriend.
Betty, who was 18, started dating Tug, 22, for a few months in 1966 in Jacksonville, Florida. Tug played for a minor league team called the Jacksonville Suns.
However, Betty and Tug's relationship was unsuccessful. Shortly after the pair broke up, Betty's family moved to Winnsboro, Louisiana, to start fresh.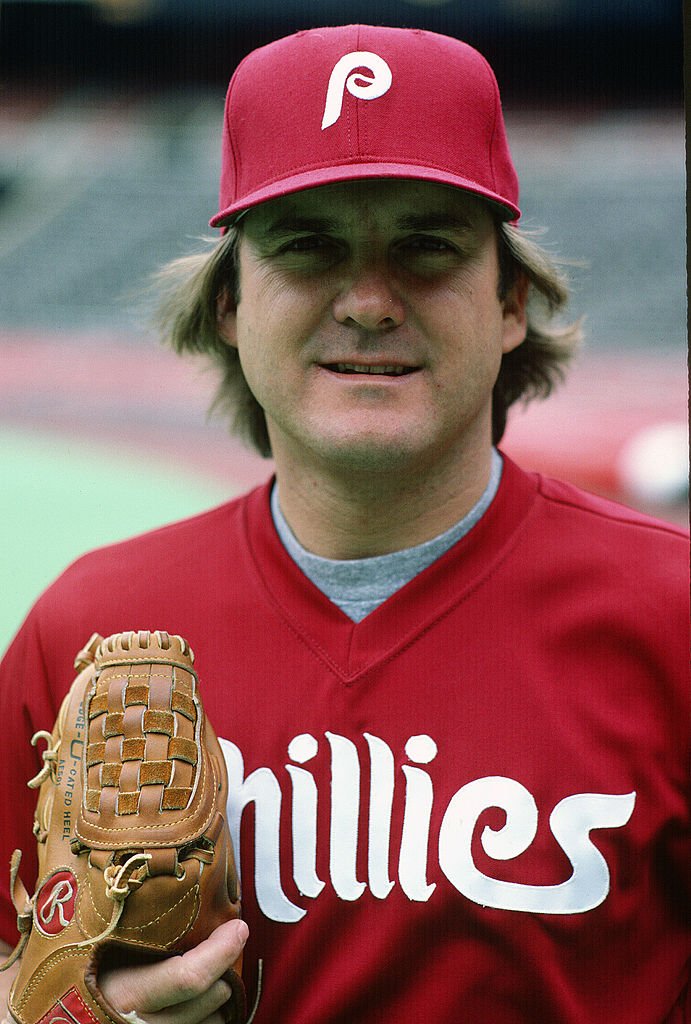 Tug McGraw poses for the camera before a Major League Baseball game in 1981 at Veterans Stadium in Philadelphia, Pennsylvania. | Photo: Getty Images
In Winnsboro, Betty found out she was pregnant, but she kept it a secret until her mother discovered her condition after six months. Outraged, her mom called Tug to take full responsibility, but he refused. Tug said of that situation:
"In my own selfish way, it was easier to deny [my fatherhood] than to confront [it]."
Tug's refusal upset Betty. The young mom decided to raise their son alone to prove to the professional baseball player that their child could become "somebody" in the future.
Tim McGraw watches pre-game ceremonies before the Northwestern Wildcats play against the Auburn Tigers in the Outback Bowl January 1, 2010 at Raymond James Stadium in Tampa, Florida. | Photo: Getty Images
TIM'S DISCOVERY
After Tug ultimately left her, Betty met and married Horace, who became a father figure to Tim. However, her son found out his father's real name. Tim said:
"I was going through the closet looking for Christmas presents. I ran across my birth certificate. That's how I found out."
The birth certificate indicated his father's name as Frank McGraw, which happens to be Tug's real name. Tim called his mom, who rushed home from work, and explained everything to him.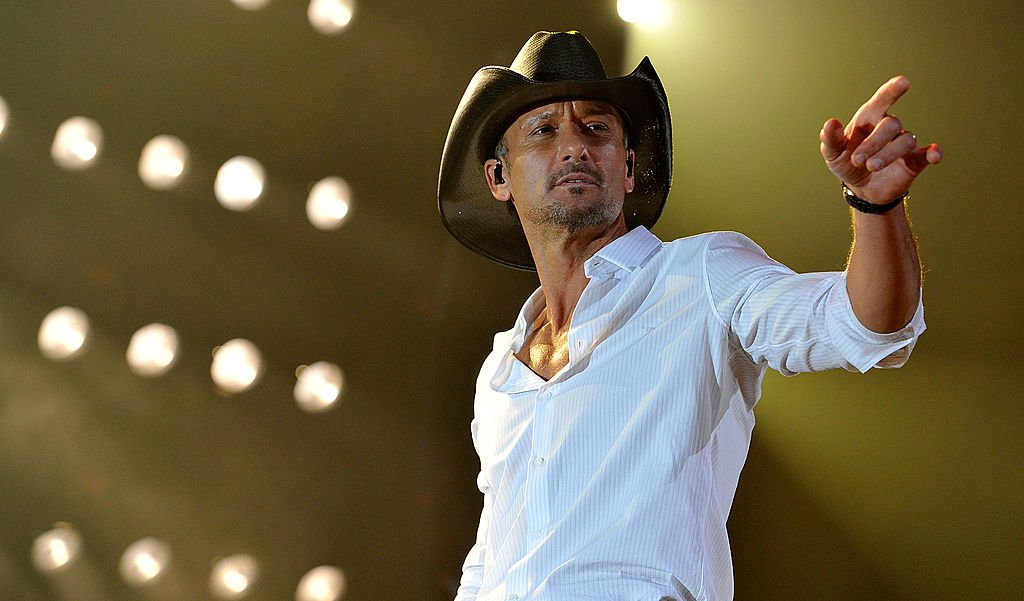 Tim McGraw performs during Keith Urban's annual benefit concert at Bridgestone Arena on April 16, 2013 in Nashville, Tennessee. | Photo: Getty Images
AN AWKWARD MEETING
Betty reconnected with Tug and told him about their son. For Tim, meeting his biological father for the first time was awkward rather than exciting.
Tim said he remained close to his stepfather, even after his biological dad rekindled their relationship.
He noted the experience as "traumatic" because he was just a boy at that time. Although Tug denied their relationship, Tim said he was never angry at his father.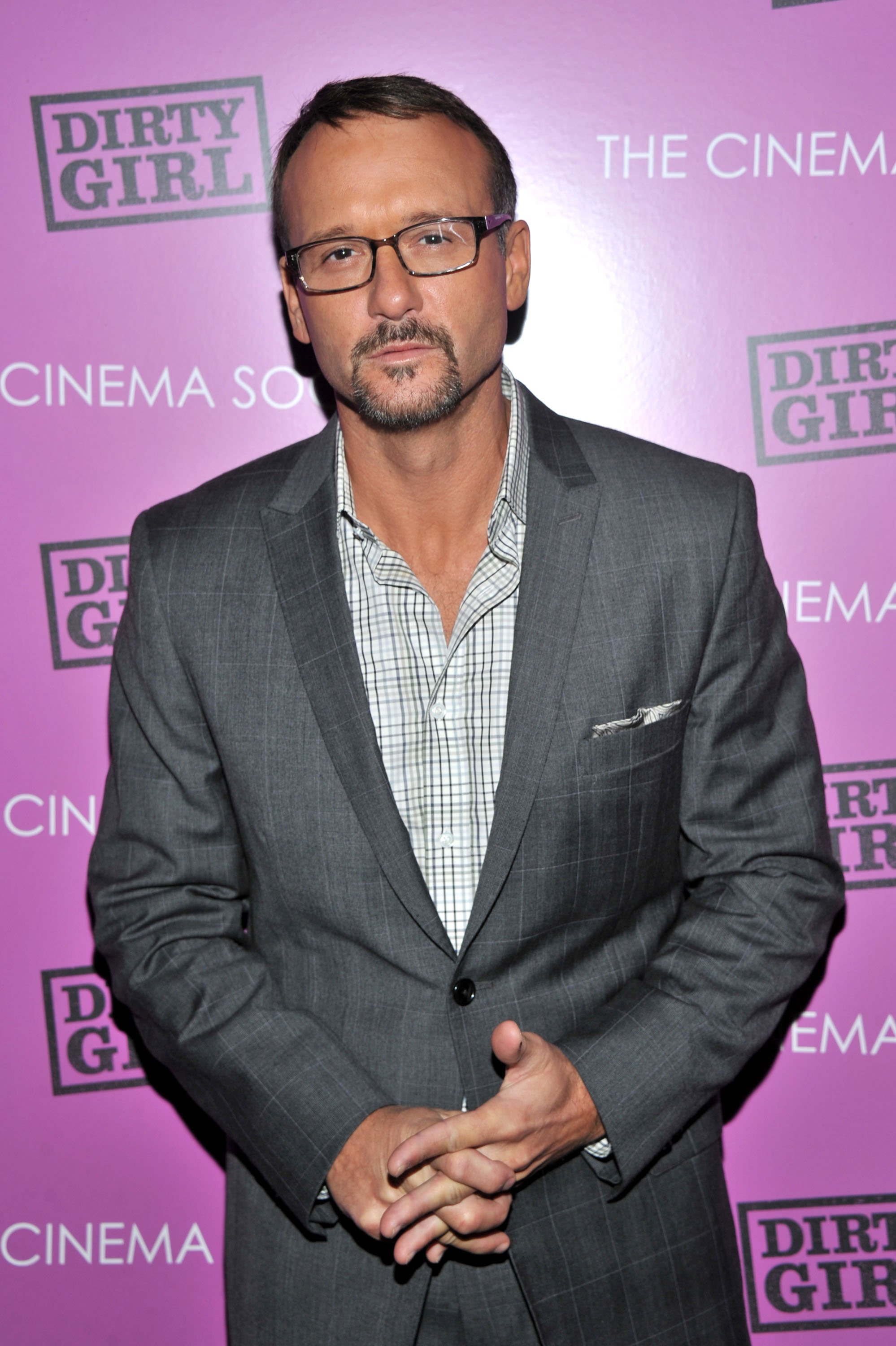 Tim McGraw attends The Cinema Society & The Weinstein Company screening of "Dirty Girl" at Landmark's Sunshine Cinema on October 3, 2011 in New York City. | Photo: Getty Images
TUG'S DEATH
Years later, Tug passed away in 2004 from brain cancer. He was 59. His death left his family and his former New York Mets teammates devastated.
Former New York Mets player Tom Seaver described Tug as one of the great baseball players and a happy-go-lucky man. The late athlete was famous for the phrase "Ya Gotta Believe."
Besides Tim, the iconic baseball pitcher left behind his two sons Mark and Matthew, and daughter, Cari. Tug shared his three children with his former wife, Phyllis Kline.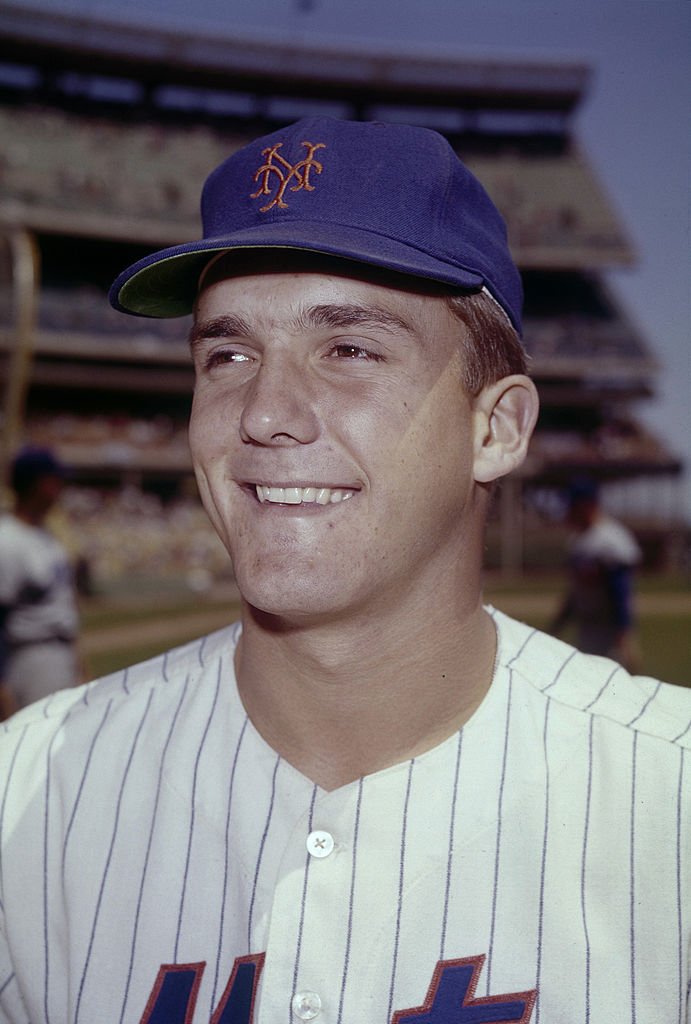 Tug McGraw smiles before the Major League Baseball game in 1965 at Shea Stadium in Queens borough, New York City. | Photo: Getty Images
Mark, Matthew, and Cari are Tim's half-siblings. Although they are only related to Tim's father's side, the award-winning musician said they had grown close to each other over the years.
They still communicate even though they all have families of their own. Tim added they are a large and blended family who have tried keeping up with their children's names.
Tim said he remained close to his stepfather, even after he and his biological dad rekindled their relationship. His stepdad was the one who first introduced him to country music.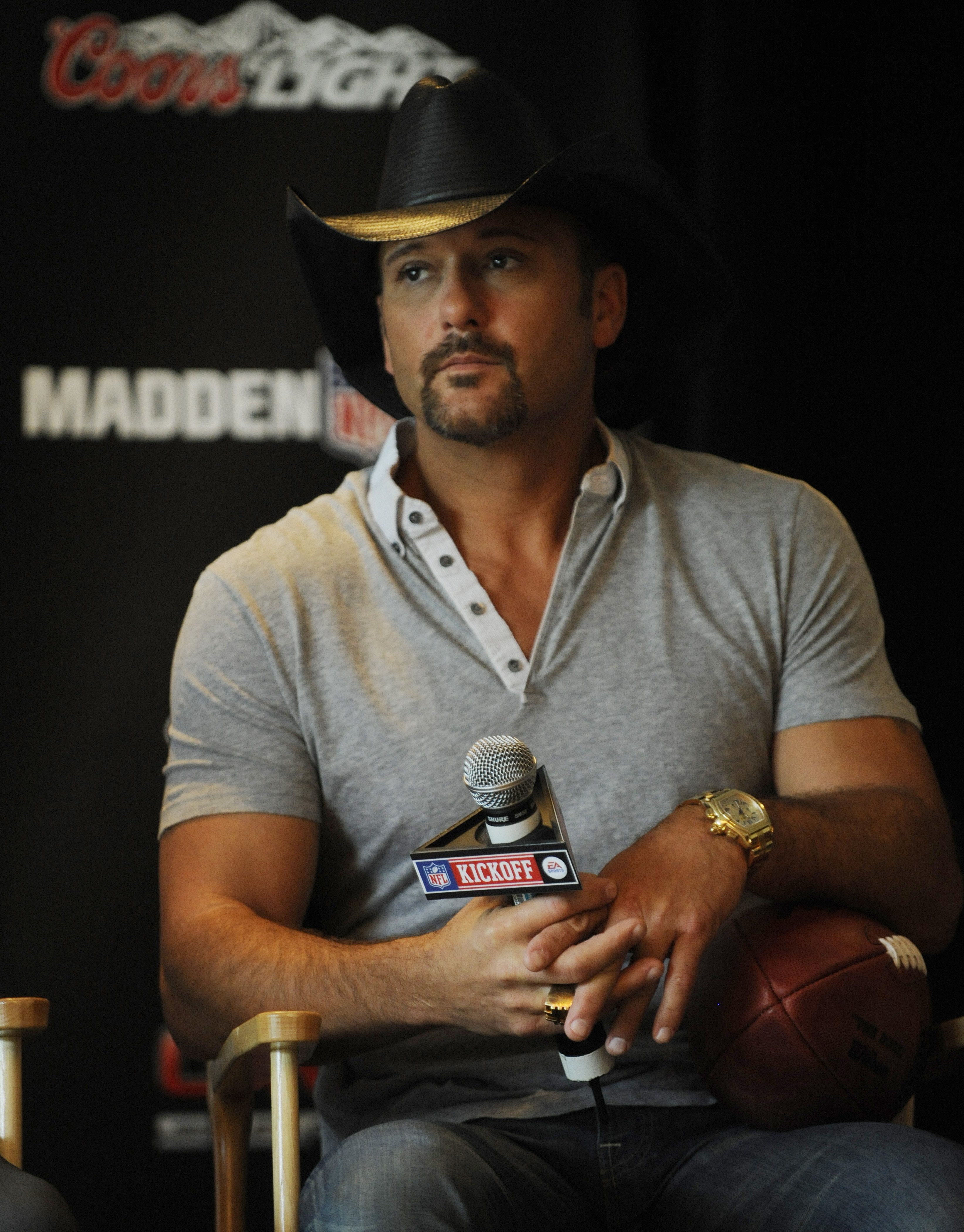 Tim McGraw at the 2009 NFL Opening Kickoff event on September 9, 2009 in Pittsburgh, Pennsylvania. | Photo: Getty Images
A PROUD FATHER OF THREE
Tim has evolved into a good father since rekindling his relationship with the late baseball star. He shares his three daughters, Grace, Maggie, and Audrey, with his wife, Faith Hill, one of the top country singers in the industry.
The celebrity couple, who wed in 1996, has been married for 25 years. They have found the perfect balance between their successful careers and their family throughout their union.
Even though they spent more time on their careers, the pair's love for their children never wavered. Tim could not believe how much had changed since his children were little girls.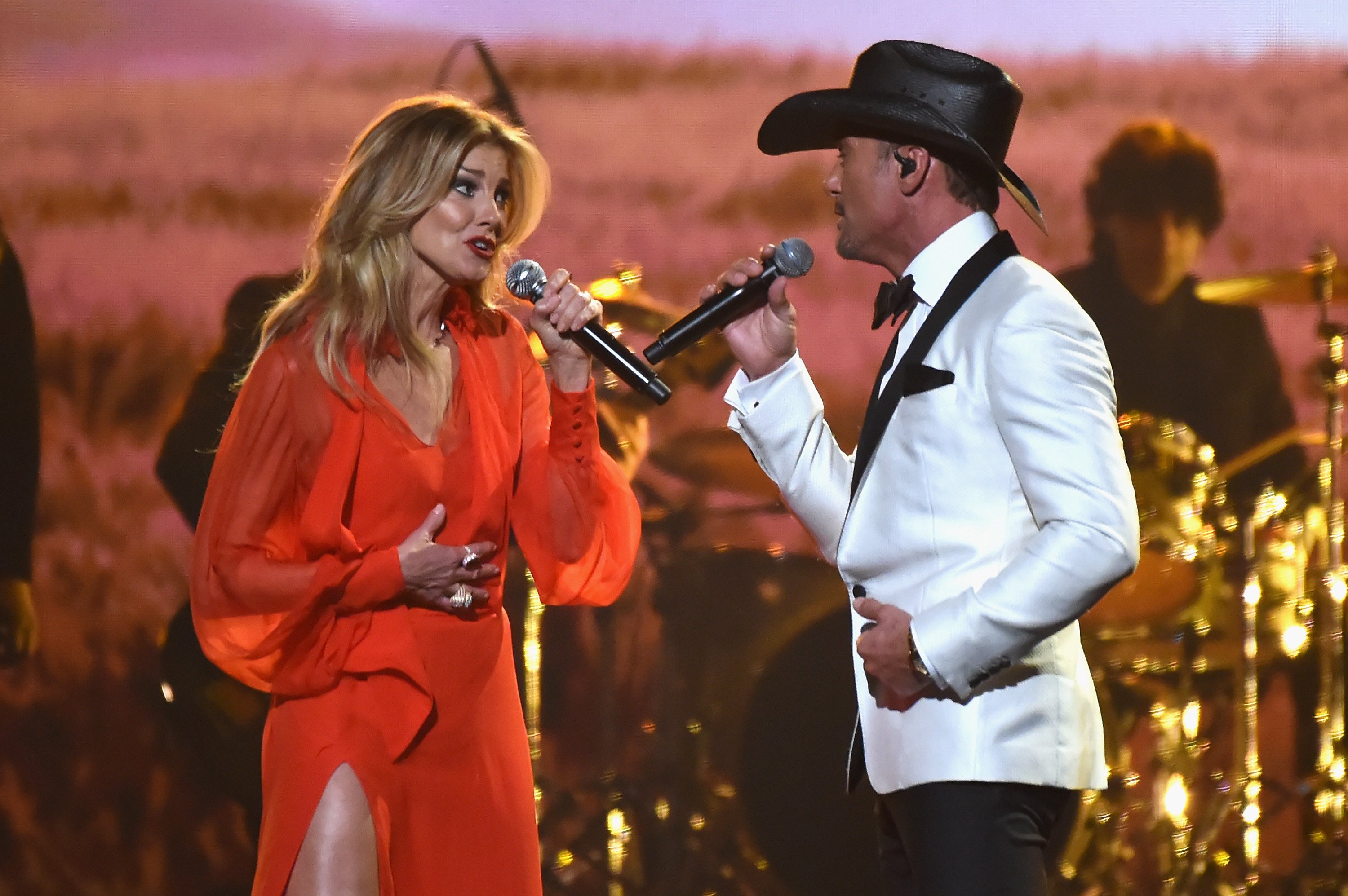 Faith Hill and Tim McGraw perform onstage at the 51st annual CMA Awards at the Bridgestone Arena on November 8, 2017 in Nashville, Tennessee. | Photo: Getty Images
Their daughters have been pursuing their interests nowadays. Gracie, 24, pursued acting and singing, while Maggie, 23, spent her time volunteering in various social works after graduating from Stanford University last year.
Meanwhile, Audrey left their parents' home to pursue college in New York City. While studying, the 20-year-old stunner is also an emerging model, appearing in several fashion brands, including Tory Burch.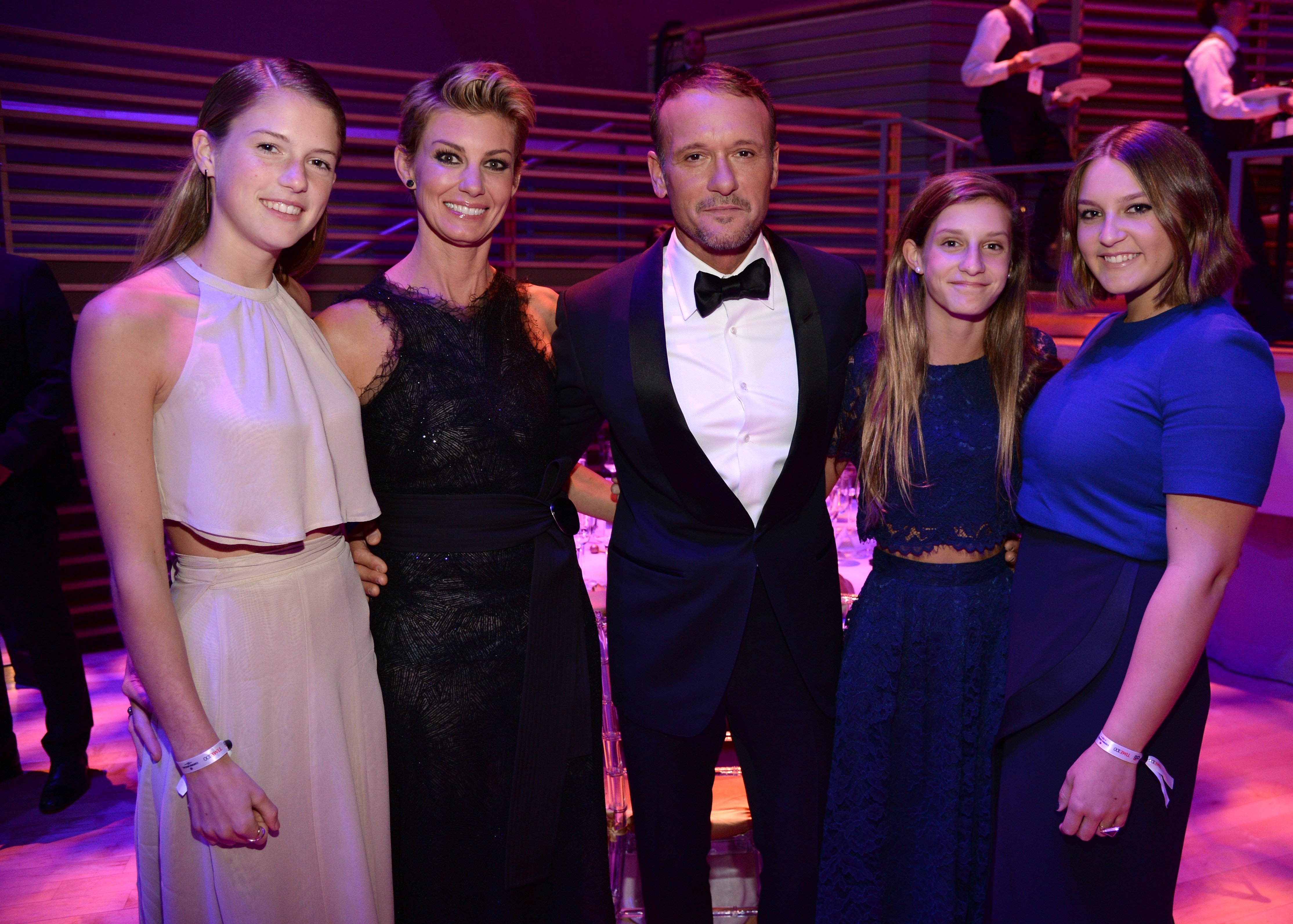 Faith Hill and Tim McGraw with their daughters Gracie, Audrey and Maggie at TIME's 100 Most Influential People In The World Gala on April 21, 2015 in New York City. | Photo: Getty Images
The longtime couple, who are officially empty-nesters, still see their grown children from time to time. Tim and Faith savor quality time with their girls every time they get together.
Tim is proud of their children's independence. He recently reflected on fatherhood, saying that his purpose is about becoming a great father to his daughters more than a musician.
Please fill in your e-mail so we can share with you our top stories!