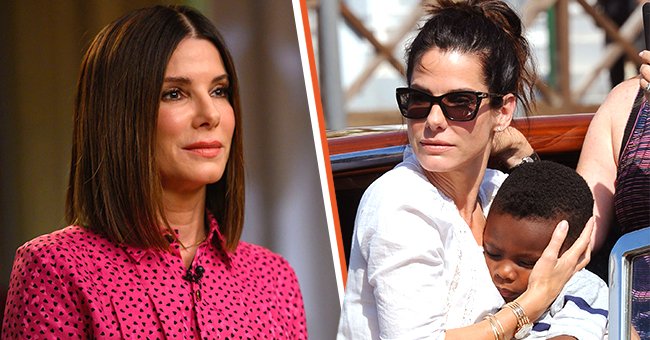 Getty Images
Sandra Bullock's Man Once Rumored to Be Her Spouse Reacted Emotionally to Her 2nd Adoption News
Veteran actress Sandra Bullock is best known for her many classical movies, but the actress is a mom of two adopted black kids, of which the second made her man react emotionally.
Fans who have seen "The Blind Side," "Bird Box," and "Ocean's 8" know that Sandra Bullock is no ordinary actress. The 58-year-old is beautiful and passionate, but she has a softer side that not many fans know about.
For several years Bullock was among the elite league of Hollywood stars who earned the most, and her movies always earned her a spot in some of the top industry awards, of which she has claimed several.
Beyond her career, Bullock is an amazing mom to her two black adopted children. The actress is the proud mom of Louis and Laila. Her mixed family has often got tongues wagging, but for the "Bird Box" star, the bond is in the uniqueness.
CAREER AND FAILED MARRIAGE
Movies like "Speed," "The Proposal," "The Blind Side," and "Gravity," helped make Academy Award-winning actress Sandra Bullock a household name, but from her early days, it was clear she was a top actress.
Bullock was first introduced to acting when she was only 5-years-old and made a stage performance in Germany.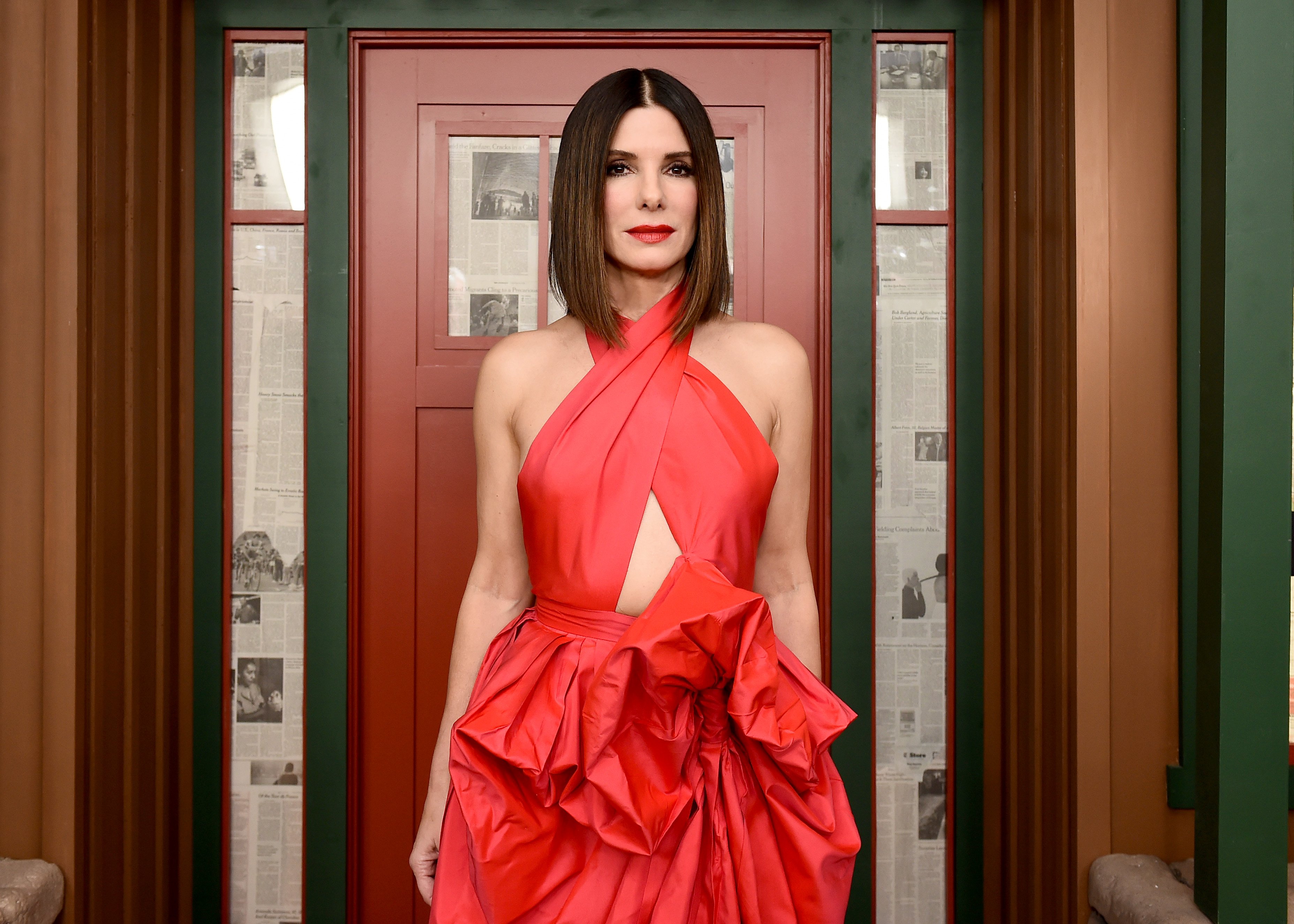 Sandra Bullock attends the New York Special Screening Of The Netflix Film "Bird Box" on December 17, 2018. | Photo: Getty Images
Since then, she continued to grace the movie screens and has been named one of the best entertainers of her time. She was named "Entertainer of the Year" by "Entertainment Weekly" in both 2009 and 2013.
Bullock was born to performer parents, so a bulk of what she knows was passed down by her parents. The actress spent the bulk of her childhood on the road, traveling with her parents and watching them perform.
After moving to the US with her family at age 12, Bullock had no problems settling into the life of her new environment. Her talent made it easy to spot her, and soon she became a part of the school's cheerleading team.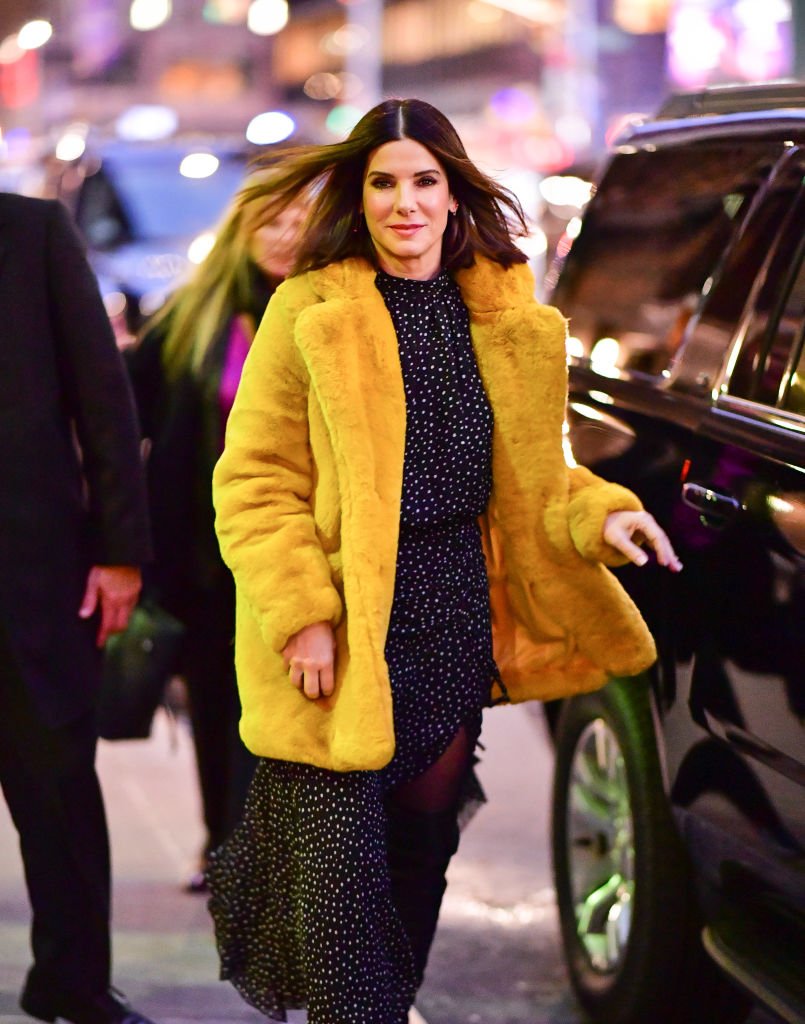 Sandra Bullock arrives to "The Late Show With Stephen Colbert" at the Ed Sullivan Theater on December 17, 2018 | Photo: Getty Images
Bullock got her first professional debut at age 21 when she appeared in an off-Broadway production of "No Time Flat." However, her early movie roles were not so successful and were sometimes embarrassing.
The 1994 movie "Speed" was all it took for Bullock to gain prominence. However, the movie opened the door for other top roles, and soon, Bullock was featured in several blockbuster movies.
Bullock also enjoyed another breakthrough moment in her career, appearing in the sports drama "The Blind Side,' based on the true-life story of African-American professional football player Michael Oher.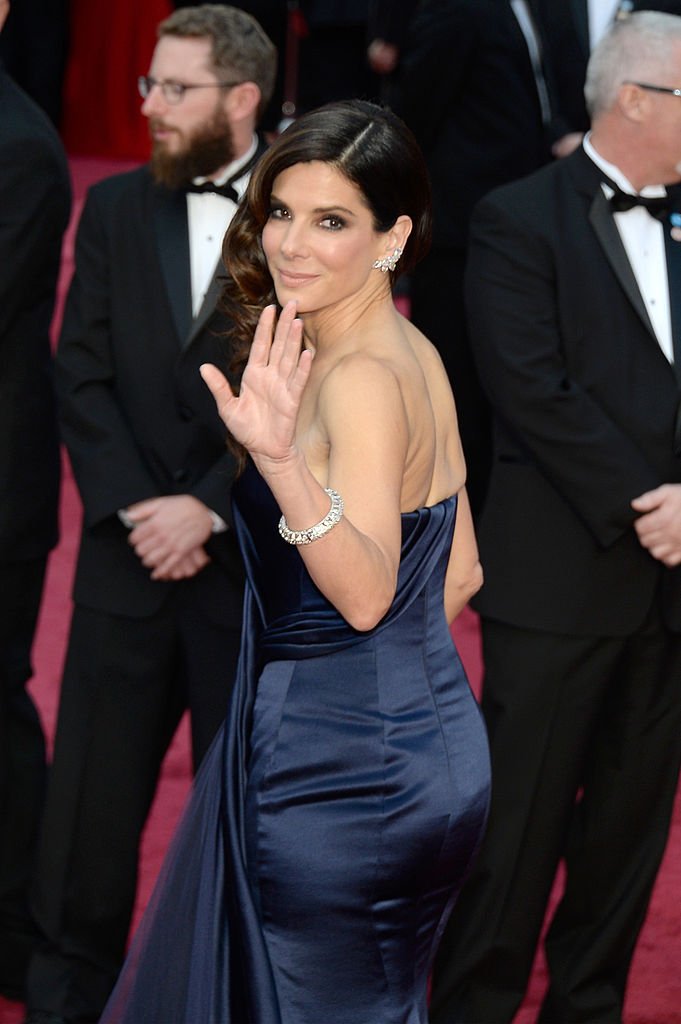 Sandra Bullock attends the Oscars at Hollywood & Highland Center on March 2, 2014 | Photo: Getty Images
As her career progressed, Bullock also fell in love and got married. She married Jesse James, star of the TV hit "Monster Garage," in 2005, but their marriage was often in the headlines for the wrong reasons.
Their marriage came to an end after the actress discovered he was in an 11-month affair with tattoo model Michelle McGee. James later apologized and said he regretted his actions, but Bullock was unwilling to give him another trial.
Although James said the cheating saga remained a sore moment for him, he claimed it was part of life. The actor has since moved on and started a new life with a new wife.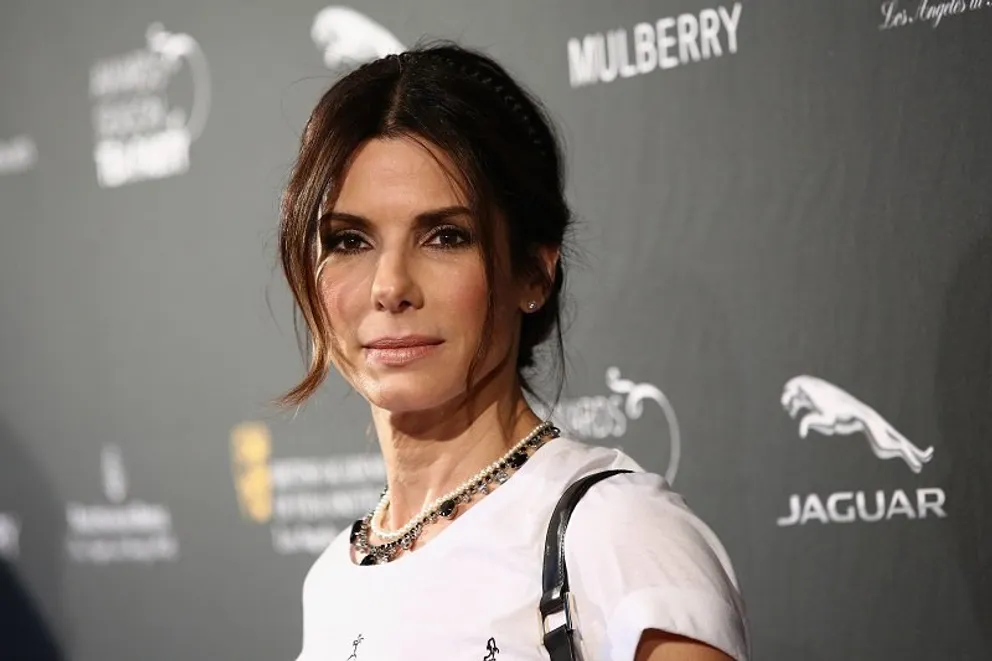 Sandra Bullock on January 11, 2014 in Beverly Hills, California | Photo: Getty Images
FIRST SON ADOPTED BEFORE DIVORCE
Bullock adopted her first child, Louis, 12, from New Orleans in 2010, the same year her marriage with James came to an end. Following the divorce, the actress was given full custody of the child.
Legal experts predicted the divorce to go smooth and easy since James was not entitled to spousal support, and both stars had maintained their desire for an amicable separation.
According to reports, legal advisors noted that Bullock had no rights or claim over James's three children and would need a judge's permission if she intended to visit. However, the actress stated that she desired to remain in the children's lives.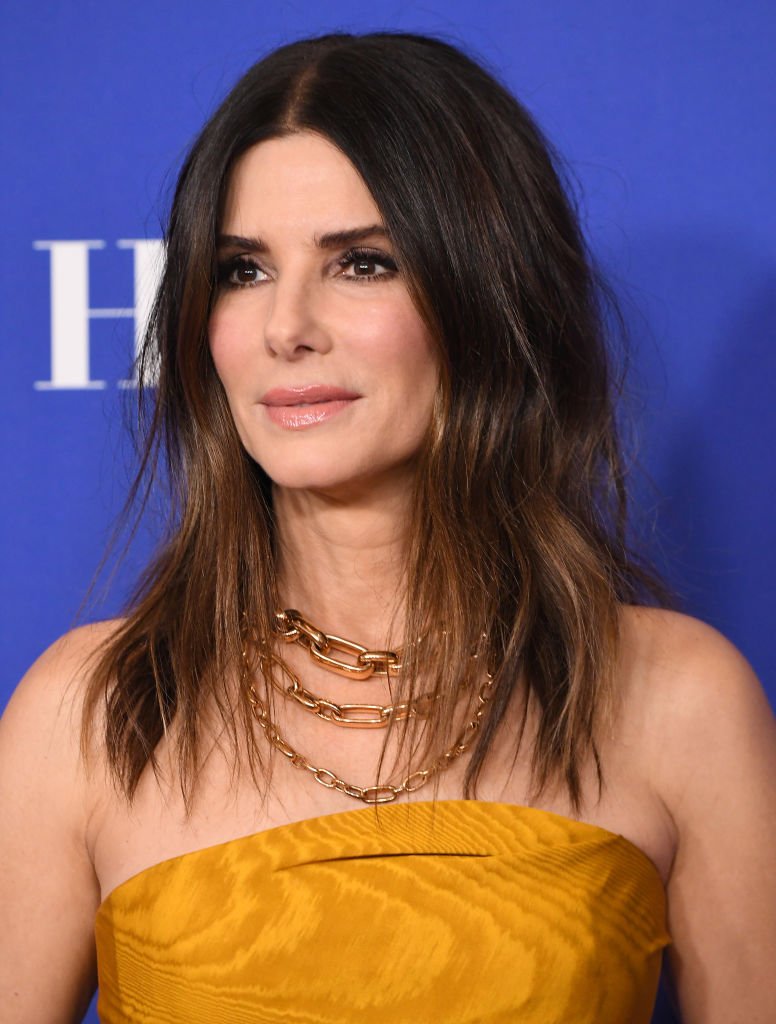 Sandra Bullock pictured in the press room at the 77th Annual Golden Globe Awards, 2020. | Photo: Getty Images
LOVE AGAIN
Five years after divorcing James, the "All About Steve" actress found love again with photographer and model Bryan Randall. Bullock referred to her new beau as "the love of [her] life."
Bullock has greatly loved her time with Randall because their relationship has been smooth-flowing. Her decision to keep her small family close to her famous partner has paid off as everyone seemed to bond perfectly.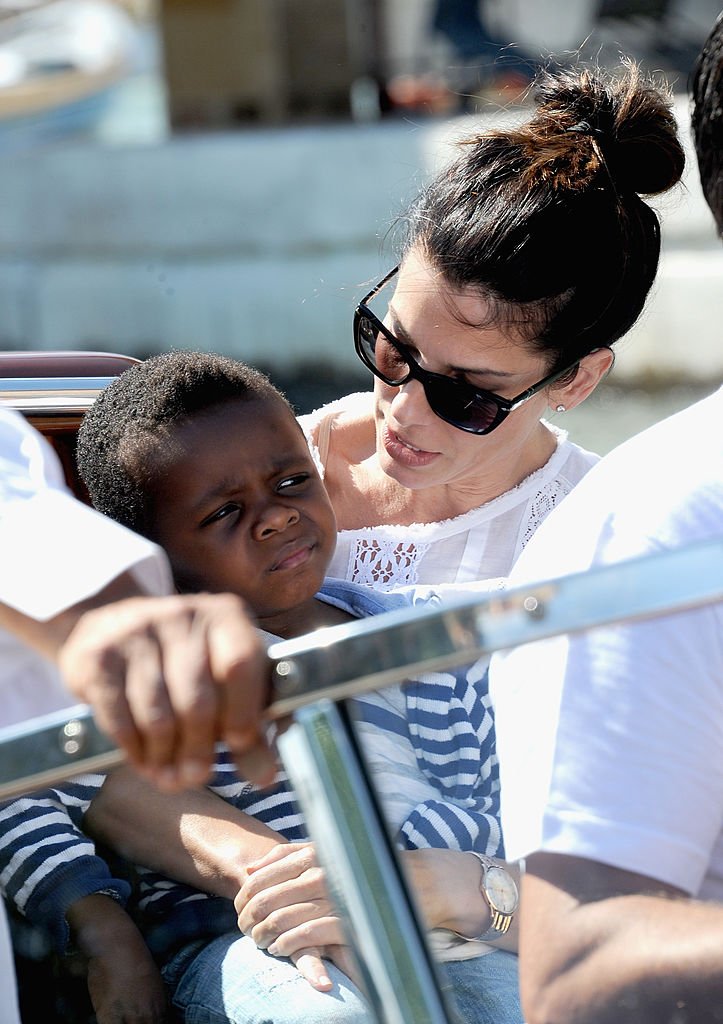 Sandra Bullock and son Louis Bardo Bullock during the 70th Venice International Film Festival, 2013 | Photo: Getty Images
Randall, like Bullock, has a child from a previous relationship named Skylar Staten. However, the talented actress has been freed from the pressure to remarry because of her wonderful relationship with her lover.
Years ago, there were speculations and rumors that the lovebirds were secretly married after Randall was spotted with a wedding band on his ring finger while Bullock stylishly hid her fingers from view.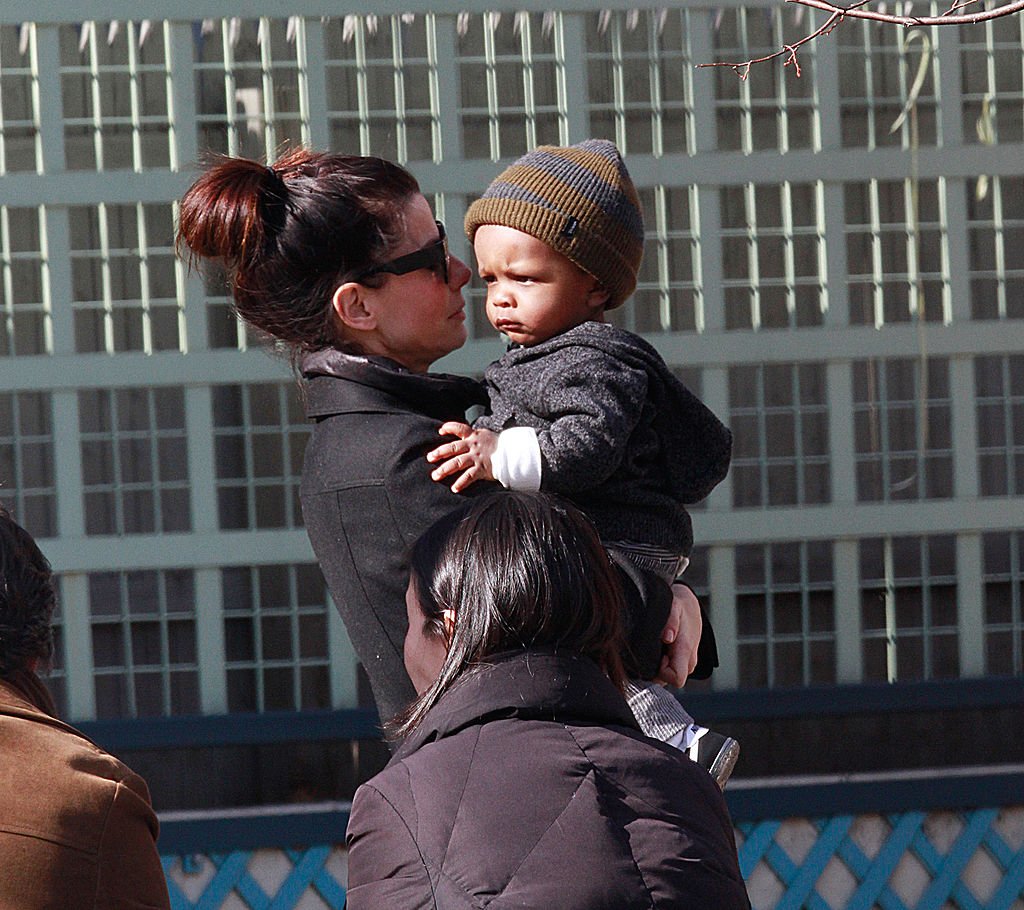 Sandra Bullock and son Louis walking at the streets of Manhattan on March 20, 2011 | Photo: Getty Images
Despite these thoughts, the "Two Weeks Notice" actress has said that she does not need marriage to be a faithful partner and a loving mother. Instead, Bullock considers her family and relationship with Randall the best thing that has happened to her in recent years.
The duo met and bonded after Randall photographed Bullock's son. Shortly after meeting, both stars fell in love, and Randall was reported to have moved into her Beverly Hills mansion.
A close source to the couple revealed that Bullock feels incredibly grateful to share her parenting journey with Randall. The actress believes her beau has stepped up as a father figure in her children's lives, and she is grateful for that.
Sandra Bullock arrives on red carpet of the premiere of "The Proposal" at the El Capitan Theatre on June 1, 2009| Photo: Getty Images
RANDALL'S REACTION TO NO 2
In a recent appearance at "Red Table Talk," with show's co-hosts Jada Pinkett Smith, Willow Smith, and Adrienne Banfield-Norris, Bullock opened up on her second adoption journey and how her partner reacted.
Bullock revealed that she adopted her second child without Randall's involvement. She, however, stated that he has been supportive all through the process but was initially emotional. She described him as happy but scared.
The 58-year-old also showered her partner with praise and described him as a good example to her children. She noted that he was a patient person who has evolved in the way he sees things.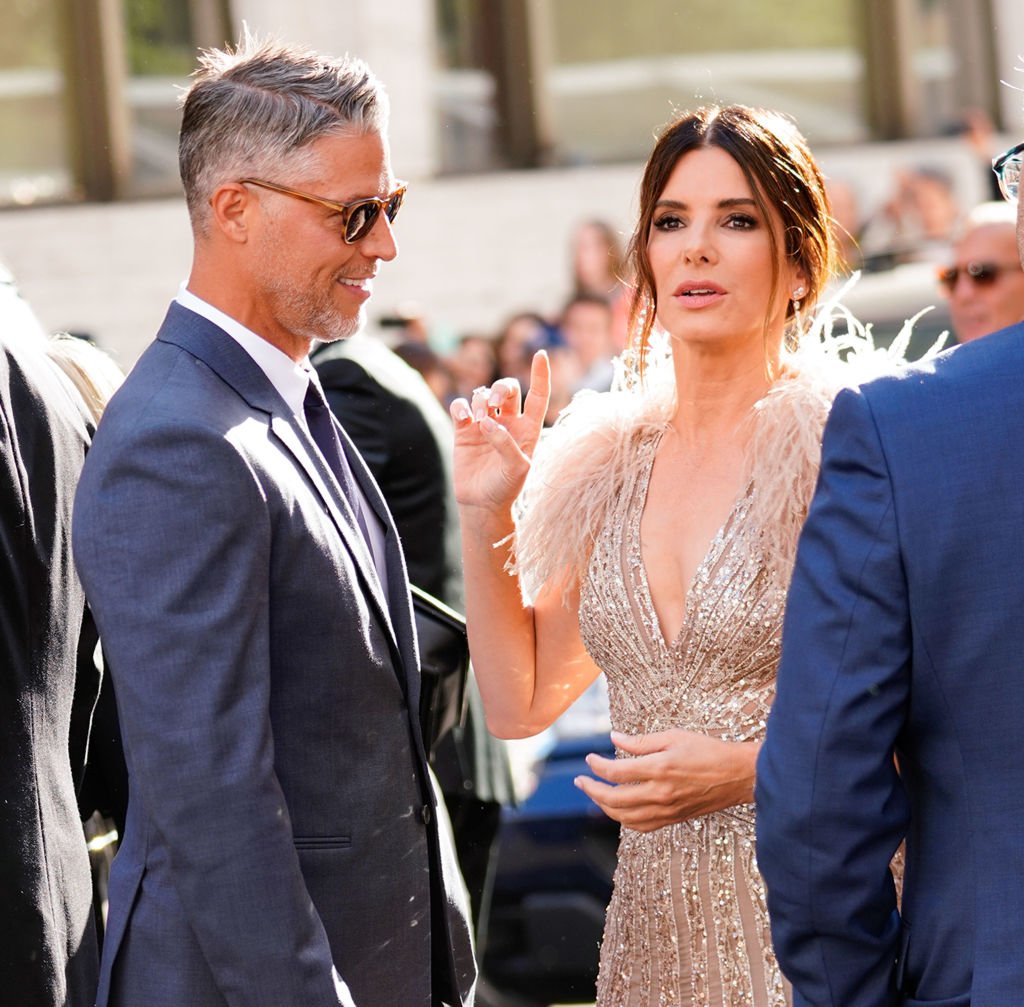 Sandra Bullock and Bryan Randall are seen at "Oceans 8" World Premiere, 2018 | Photo: Getty Images
BULLOCK LOVES BEING MOTHER HEN
Motherhood is an experience Bullock cherishes with passion. The actress once remarked on her love for motherhood, adding that she loved to be a "mother hen" when at home with her family.
When quizzed if she was a bossy mom, Bullock noted that she was mostly the bad cop at home while Randal played the treat guy. However, despite her seeming bossiness, Bullock revealed her kids still want to spend the night cuddled in her arms.
Please fill in your e-mail so we can share with you our top stories!