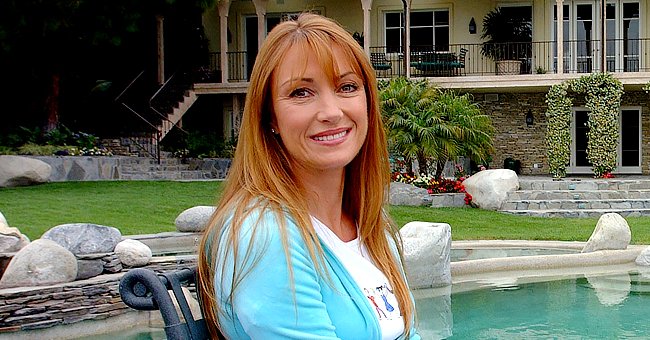 Jane Seymour. | Instagram/janeseymour | Getty Images
Inside Jane Seymour's 6,300-Square-Foot Tudor-Style Lavish Mansion Where She Raised Her Twins
British American actress Jane Seymour has a luxurious mansion overlooking the Pacific Ocean where she raised her children, whom she almost lost during childbirth.
Jane Seymour owns a home in Malibu and revealed to the Los Angeles Times in October 2019 that her favorite room in the abode is her bedroom:
"There's art nouveau. There's Hollywood glam. There's a beach house, and there's modern art. I wanted the room to be a mixture of everything I love."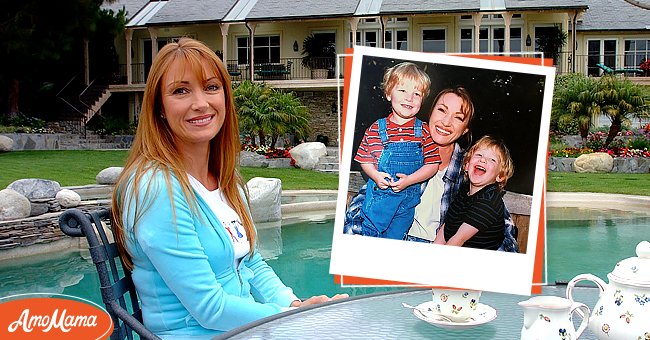 (L) Actress Jane Seymour enjoys tea in her garden at her home overlooking the Pacific ocean on June 12, 2002 in Malibu, California. (R) Jane Seymour and her young twin boys John and Kristopher | Photo: Getty Images and Instagram/@janeseymour
The room consists of high ceilings and a wide-open floor with the western wall featuring entirely windows and a sliding glass door to show off the Malibu coast.
Various accolades of the star inhabit the room and rest above a white-brick fireplace where elegant traditional-style chairs are positioned.
The space has built-in shelves next to the bed and displays finely crafted vases from all over the globe. The rich colors of selected paintings contrast with the off-white palette of walls, the carpet, and furniture, including a flowing, champagne-colored chaise lounge.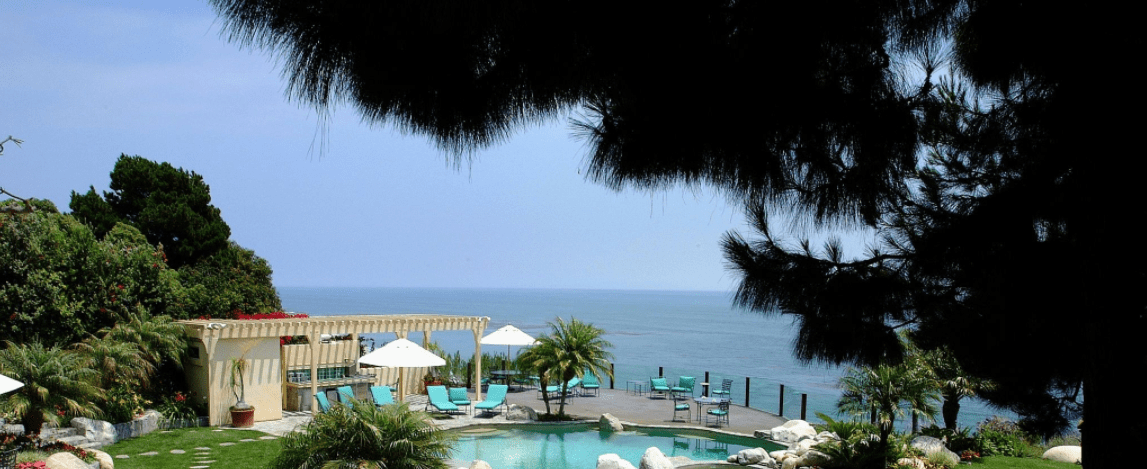 Author Jane Seymour's home overlooking the Pacific ocean on June 12, 2002 in Malibu, California | Photo: Getty Images
When asked why her bedroom is her favorite room in the house, Seymour said the space where she ponders more about life:
"It's my cocoon. This is where I contemplate life. It's where I wake up and see the magnificence of the world around me, that beautiful ocean, nature, and I feel an enormous sense of gratitude."
When asked about the aesthetic of her home, the 70-year-old said it is to bring the outside in and to have a space where she does not feel like she is closed in:
"I like the off-white palette because the color I want in here is the artwork and people's faces and clothing and flowers and photographs."
Seymour revealed the house is filled with framed pictures and loves that about her home. Overall, the humble abode boasts several other bedrooms, bathrooms, multiple living areas, a kitchen, entertainment rooms, and much more.
Seymour's living room is bright and has an airy feel, featuring white couches, wood furniture, and artwork on the walls. It also consists of vaulted ceilings.
The author's kitchen is fitted with a rectangular-shaped wooden island and a cabinet for her wine glasses, stainless appliances, and more.
Her staircase leads to the second floor, where a grand piano is situated. The second-floor overlooks the family room, which has access to the backyard.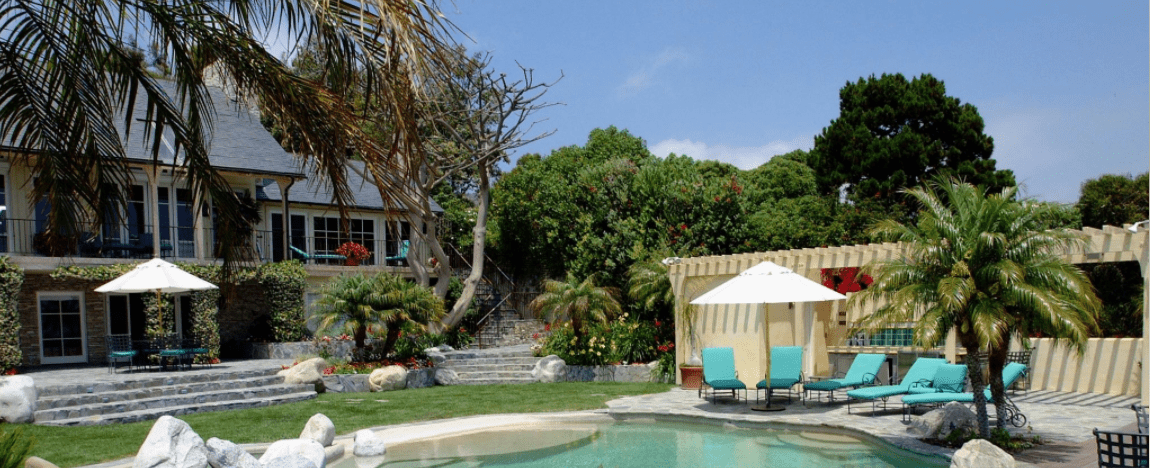 Jane Seymour lives in this home overlooking the Pacific ocean on June 12, 2002 in Malibu, California | Photo: Getty Images
When the weather allows, Seymour enjoys dinner on her backyard patio. The "Dr. Quinn Medicine Woman" alum also grows vegetables in her garden.
Her master bedroom has a king-sized bed, dressers, and a lounge area and is located upstairs. It also has a private balcony for the breathtaking view.
Seymour revealed she has many good memories in her bedroom because it is the room she returned to from the hospital after she gave birth to twin boys.
SEYMOUR'S PREGNANCY JOURNEY
She shared that the infants were low birth weight, and one almost died. Seymour recalled sitting in her room staring out at the ocean, feeding both her babies and just feeling "incredibly fortunate."
She had her twins at age 45 via IVF, and during an appearance on ITV's "Loose Women" in March 2018, the proud mom was asked whether she worried about the challenges of giving birth at that stage of her life:
"I got lucky, but I was warned that there were possible things that could go wrong, but you don't think of that. And I didn't realize that you could lose your life on giving birth at that age."
The entrepreneur revealed she had suffered several miscarriages before falling pregnant with her boys and had preeclampsia. The kids were premature, having arrived six weeks early, and she underwent a cesarean.
Seymour divulged that doctors told her three days later after welcoming her bundles of joy into the world that she almost died having them.
Irrespective of the obstacles along the journey to motherhood, Seymour is now a mother of four. The Emmy Award-winner first experienced motherhood in 1982 during her marriage with David Flynn.
Seymour and the British businessman tied the knot in 1981 and welcomed their eldest child, daughter Katherine Flynn, 39, the following year. Their son Sean Flynn, 36, arrived three years later in 1985, but Seymour and David parted ways in 1992.
Following their divorce, the starlet remarried fellow actor James Keach in 1993. The couple welcomed twin sons John Keach and Kristopher Keach, 26, in 1995. Seymour and James did not have any more kids and divorced in 2015 after 23 years of marriage.
Now that all her kids are grown up, the "B Positive" star is a doting mom who prioritizes her brood over anything, including her career. She revealed to The Guardian that she has always made time for her children despite her busy schedule.
Seymour revealed she has an unbreakable bond with John when coming to the twins. They have gone on mini road trips and have spent time painting together, including listening to music he has been creating.
On her son Kristopher, she said she is proud of him for studying hard, pursuing his MBA, and marrying his beautiful wife, Miso. He also works as her assistant and is brilliant at it.
Please fill in your e-mail so we can share with you our top stories!