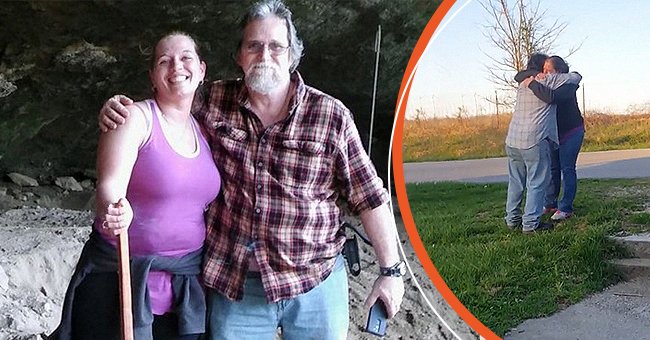 youtube.com/Caters Clips | twitter.com/DailyMirror
Father Reunites with Daughter He Hadn't Seen in 35 Years and Meets Grandsons for the First Time
A father and his daughter reconnected after losing contact for 35 years. Following the union, the happy dad met his grandkids for the first time. Here's how it happened.
Social media has done the world much more good than harm, especially in helping people find loved ones and friends and reconnect with them. Thanks to Facebook, a father and daughter could rebuild their relationship.
In a touching story, a father who lost contact with his daughter for 35 years was able to reconnect, all thanks to the social media site where the duo found themselves.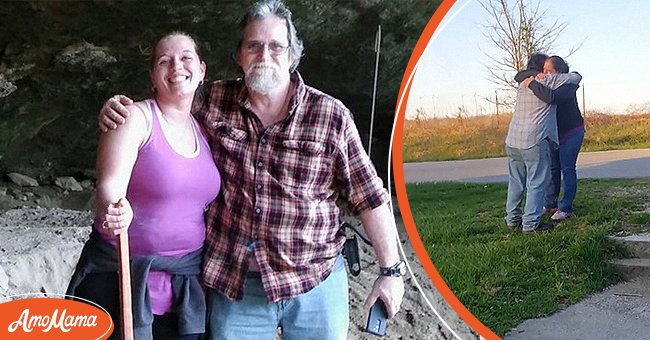 Picture of Dwight Craig and his daughter, Carrie [left] Picture of Craig and Carrie during their reunion [right] | Photo: youtube.com/Caters Clips | twitter.com/DailyMirror
The footage from the lovely moment was shared on social media, and it showed the moment Dwight Craig, from Elkton, Michigan, looked nervous as he prepared to see his daughter Carrie who he last saw three decades ago.
The moment Carrie's car parked beside him, the duo wasted no time in sharing a warm hug, showing that the three decades of absence had done little in harming their value for family.
The hug lasted several minutes, and the blood relatives could not help but notice the physical similarities they shared. Carrie observed that she had her father's eyes. She drove 80 miles from her hometown in Flint, Michigan, for the emotional reunion, and it was worth the journey.
FAMILY IS EVERYTHING
Speaking about the moment, Carrie said she had always wondered about her father's life and had dreamed of the day she would meet him. The moment she felt her father's arms around her, she felt her dream had come true.
Aside from meeting her father, Carrie also met her younger brother. She had always wanted to be a big sister, and meeting her brother was the highlight of the day.
Craig was elated to meet his grandsons for the first time. The entire family was thrilled by the newly found bond and excitement they had in meeting each other. A few months earlier, Craig had no idea of Shane and Tyler's existence.
HOW IT HAPPENED
Craig lost touch with his daughter after he divorced her mother when she was just a child. The duo never got the chance to build a relationship, so his absence became a huge void in her life when he left.
For the best part of her adult years, Carrie longed for a relationship with her father, and although she was now a mom, she could not help but wish her father was present in her life.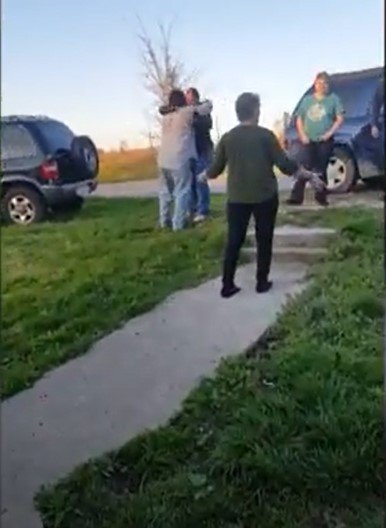 Moment when Craig and his daughter Carrie, reunited for the first time in 35 years | Photo: YouTube/Caters Clips
In 2016 she decided to search for her father and try to build a relationship with him if he gave her a chance. Carrie spotted her father the moment she saw his profile on Facebook. According to her, he had a similar smile as she did.
Craig immediately accepted her request, and the duo began to exchange calls and text messages. The father and daughter duo were eager to reunite and make up for the lost time.
Please fill in your e-mail so we can share with you our top stories!
This story was sent in by our subscriber. All names have been changed to protect their identity and ensure their privacy. If you would like to share your story with us, please send them to info@amomama.com