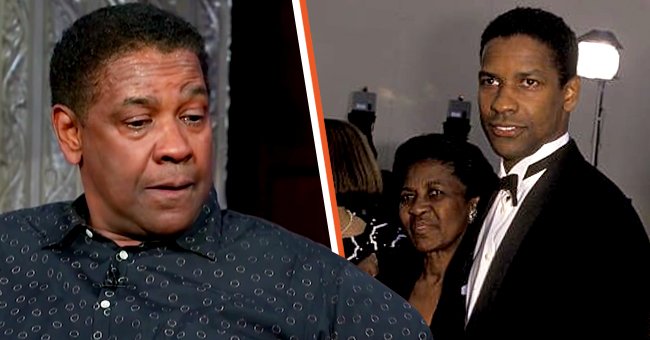 YouTube/ The Late Show with Stephen Colbert | Getty Images
Denzel Washington Pays Tribute to Late Mother – Her Decision about Troubled Son's Education Helped Him Survive
"The Equalizer" star Denzel Washington recently admitted that he gave his late mother Lennis Washington a hard time, so he is unsure whether he was her favorite child.
In July this year, actor Denzel Washington lost his mother, Lennis Washington, at 97. The "Man On Fire" actor had credited his mother's decision about his education for changing his life.
Recently Washington paid tribute to his late mother while on "The Late Show with Stephen Colbert." He tearful spoke of the pair's connection and remarked:
"A mother is a son's first true love. A son, especially that first son, is a mother's last true love."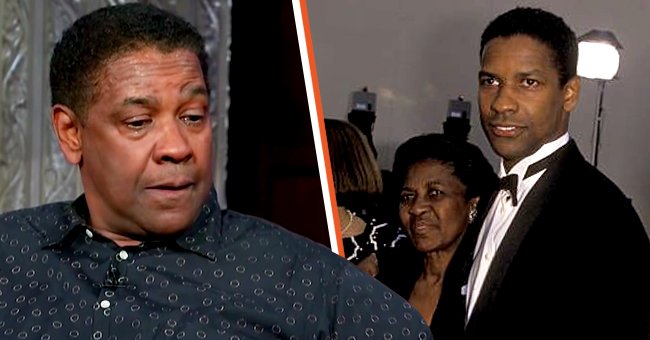 Denzel Washington on "The Late Show With Stephen Colbert" in 2021 [Left] Washington and his mother, Lennis Washington, at the 1990 Academy Awards [Right] | Photo: YouTube/The Late Show With Stephen Colbert & Getty Images
"The Little Things" star stated his mother was there for "everything" and now "she went home." The actor got quite tearful during the segment, although he admitted he did not cry at her funeral.
Washington also touched on the mother and son's bond as he said that he was not sure if he was her favorite because he had given her a hard time growing up.
Lennis welcomed her three children, Lorice, Denzel Jr., and David, with Denzel H. Washington Sr. However, after the couple divorced when Washington was 14, he got into quite a bit of trouble.
He started causing fights at school and caused concern for his counselors and parents. He once said he was "throwing rocks at the penitentiary." Fortunately, unlike some of his friends, Washington never served any time.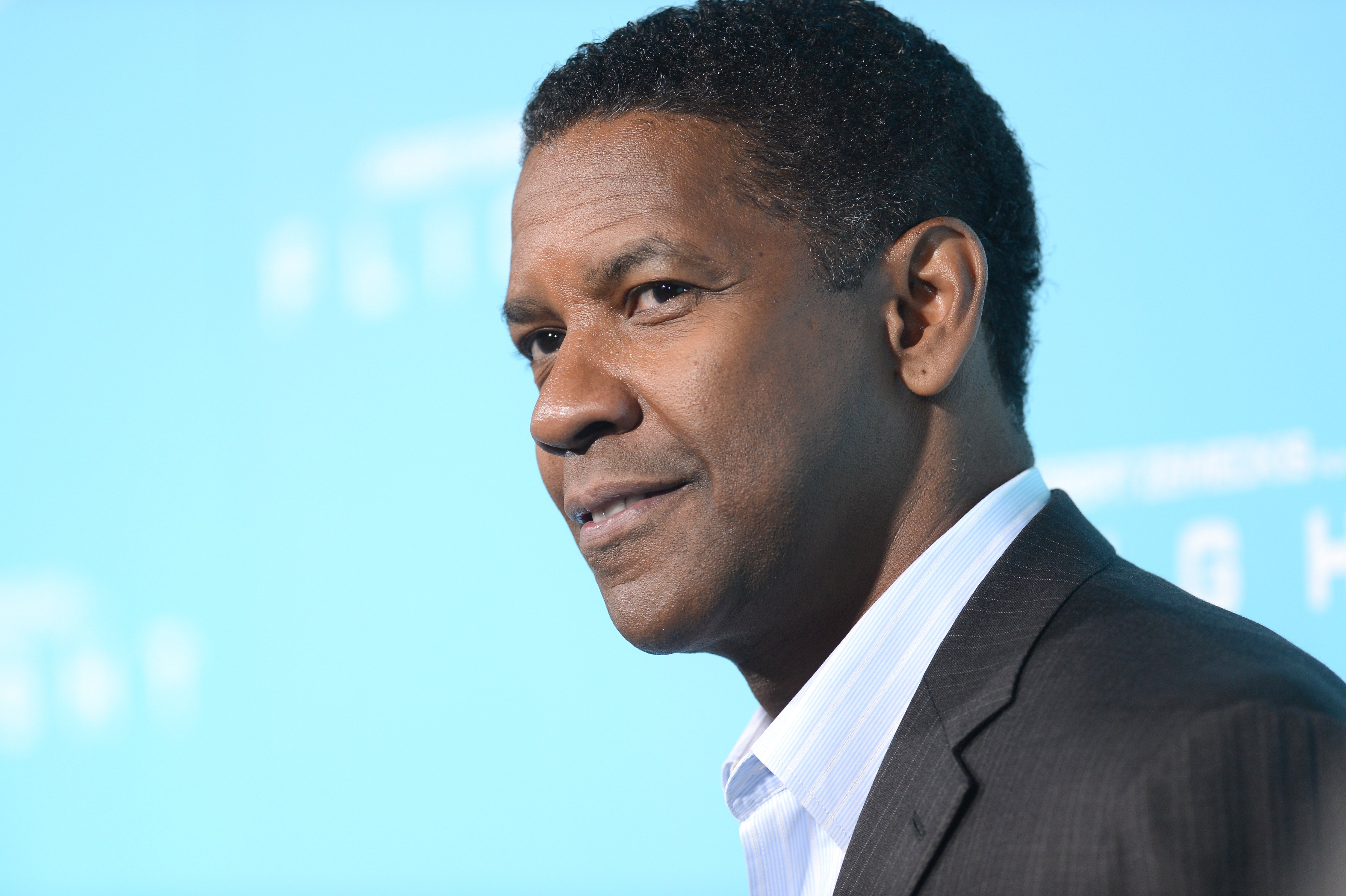 Denzel Washington at the premiere of Paramount Pictures' "Flight," 2012, Hollywood, California. | Photo: Getty Images
The "Flight" actor credited his mother, who taught him right from wrong and guided him out of mischieve. Washington also credited his mother's decision to send him to Oakland Academy in New York for changing his life.
The "Training Day" actor once admitted that if he did not go to the private school that he boarded at during the semester, he would not have survived the direction his life was going towards.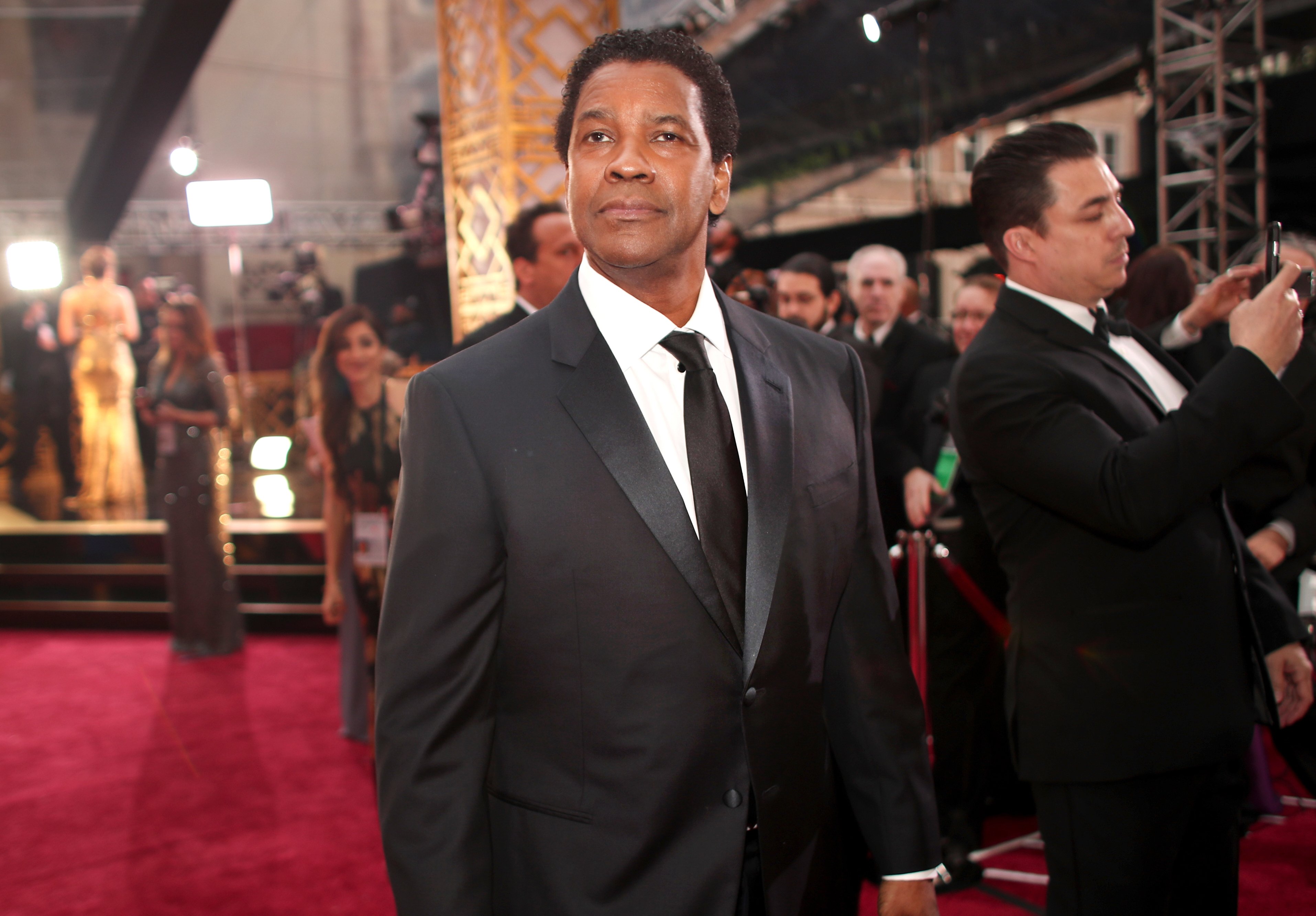 Denzel Washington attends the 89th Annual Academy Awards, 2017, Hollywood, California. | Photo: Getty Images
Despite Washington being a handful, Lennis never gave up on him. If he was ever sent home from school, Lennis was behind him, sending him right back.
Lennis work at multiple beauty shops to ensure her children got an education. Washington was awarded a scholarship at school, but in his adulthood, he found out his mother paid for his enrollment out of her pocket.
After schooling, Washington went on to have an incredibly successful career in the entertainment industry, both on-screen and on the stage, and a big part of his career he owes to his mother.
Please fill in your e-mail so we can share with you our top stories!