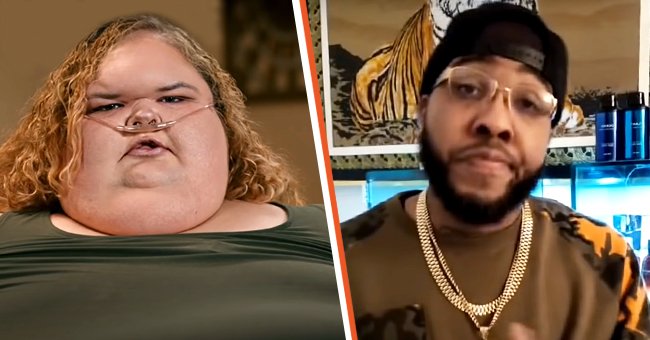 YouTube/TLC
'1000-LB Sisters's' Tammy Slaton Leaves Boyfriend Who Doesn't Date Women under 300 Lbs despite Wanting a Long-Term Relationship
"1000-LB Sisters" star, Tammy Slaton, is having a tough holiday season after breaking things off with her boyfriend amid concerns about her weight loss.
The 35-year-old reality TV star opened up about the breakup in a recent episode. Talking to her sister, costar Amy Slaton, Tammy disclosed that she had ended her one-month relationship with her boyfriend.
The two met on social media, and as Tammy previously admitted, Phillip is famous for his love for big women. He is known to only date women above 300lbs.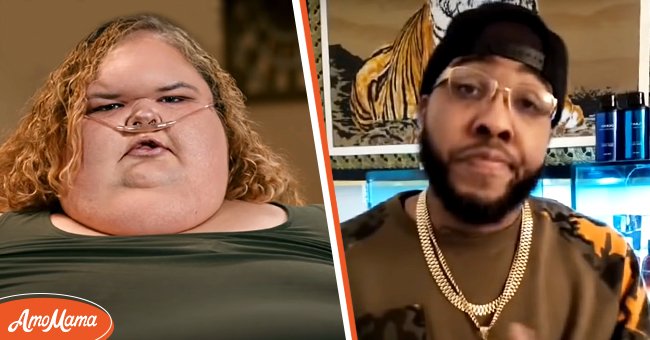 Reality TV star Tammy Slaton and her ex-boyfriend Phillip | Photo: YouTube/ TLC
CALLING THINGS OFF
This fact raised a lot of concern with Amy, who tried to get her sister to lose weight. Amy felt that Phillip would compromise Tammy's weight loss journey because he would never encourage her to shed weight.
"I'm trying to motivate Tammy because I do have my worries about Phillip, the new boyfriend. He loves big women, but she needs to lose this weight." Amy opened up in an interview, as reported by People.
Tammy says she called things off because they were always fighting. Phillip would always allude to Tammy's insecurities as the beginning of their problems instead of helping her get over them.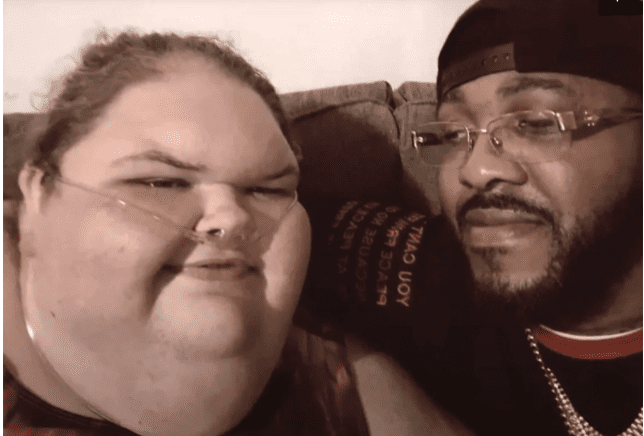 A screenshot of Tammy Slaton with then-boyfriend Phillip | Photo: YouTube/TLC
Tammy introduced her new beau to fans a month ago and hoped for a serious relationship. Even though Phillip lives in Vegas, he met her, and Tammy says they spent their first date talking and holding hands.
She disclosed that she liked everything about him and loved how happy he made her. She admitted to feeling like she'd known him forever despite having just met. However, the relationship was, doomed to fail, and barely a month in, Tammy called things off.
LEAVING FOOD REHAB
During the premiere of the season, Tammy revealed to viewers that she had left the food addiction rehab center early. Her doctor, Eric Smith, had set a goal for Tammy to lose 100 lbs, but she quit after losing only 60 lbs.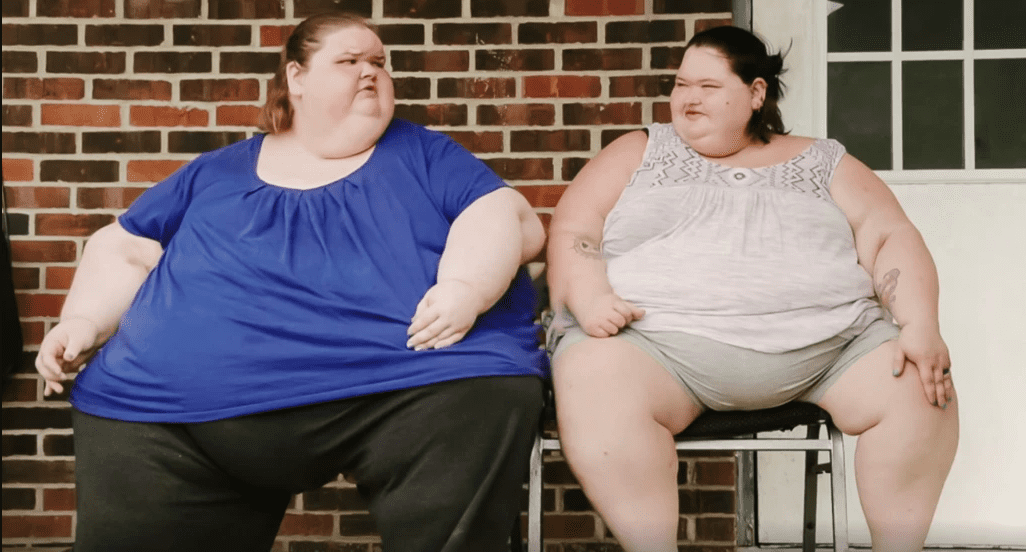 "1000 LB. Sisters' stars Tammy and Amy Slaton | Photo: YouTube/TLC
She said she had been at the rehab long enough and had seen what she needed to do. She missed her family and was homesick hence the urgent need to leave.
While others felt it was the wrong decision for her, Tammy felt confident she would do it on her own, at home. But during her first weigh-in after leaving, she had added 15 lbs.
Her brother-in-law Chris felt that Tammy was not dedicated to the course, adding that dating Phillip could've been why she did not put her heart into losing weight.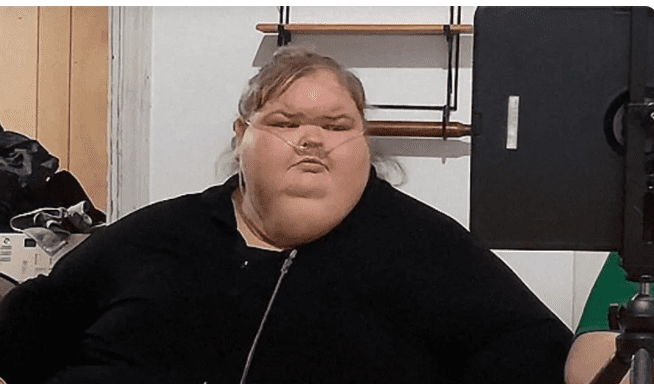 Tammy Slaton pictured in a clip of her reality series "1000-lb Sisters." | Photo: YouTube/TLC
However, following the split, Amy hopes her sister will begin focusing on herself and lose the target weight that the doctors have set for her.
Please fill in your e-mail so we can share with you our top stories!