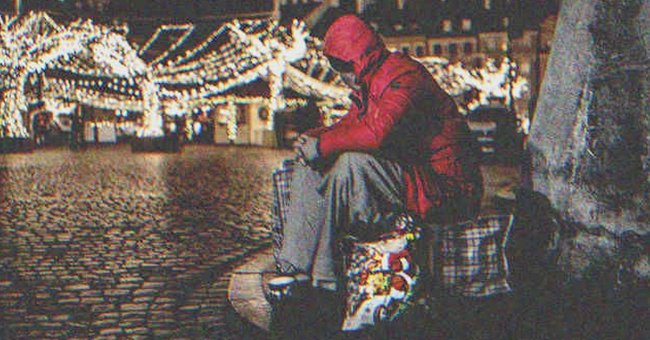 Shutterstock
Little Boy Rewrites Letter to Santa to Ask For Help for Homeless Former Teacher – Story of the Day
James was walking around the Christmas market with his parents when he ran into his English teacher, Mr. Williams, begging for money. After seeing him like that, he changed his letter to Santa and asked him to help Mr. Williams. James' parents were so moved that they did something extraordinary.
Seven-year-old James walked hand-in-hand with his parents, Ava and Richard Waters, through the Atlanta Christkindl Market and basked in the hustle of people. It was only a few days before his favorite holiday, and he rattled on about everything he hoped Santa would bring him. The most important item on his list was a new iPad, as his old one was already too slow for his games.
"Did Santa get my letter, Mom?" he asked innocently. The older woman looked down at him and smiled.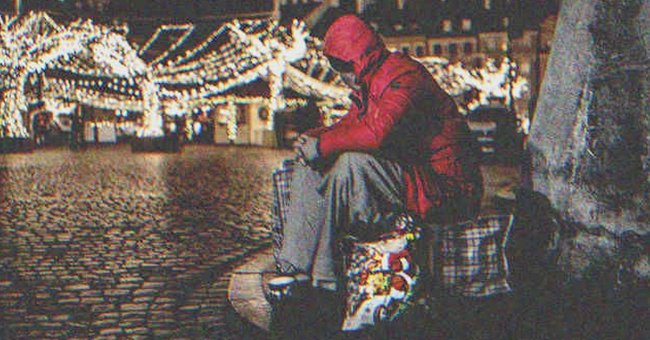 James spotted his old teacher, Mr. Williams. | Source: Shutterstock
"I'm sure he did, honey. Don't worry. In any case, Christmas is not really about what you receive, it's about spending time with your family and remembering all the good things that happened to you this year," his mother answered, hoping that her child wouldn't grow up to think that presents were an essential part of any holiday.
"I know, Mom. But I was really good this year! I deserve a gift!" James continued.
"Yes, you were good. I'm sure Santa knows that. Let's get some hot cocoa, ok?" his father suggested and pulled them towards a vendor.
As they continued walking, James suddenly yelled, "Mr. Williams!" He let go of his mom's hand and ran towards the direction of a man sitting on a bench by a tree.
"JAMES!" his mom called out in a panic. The crowd was too big, and James was just a little boy. He could get lost easily.
But James had reached his destination where his former English teacher, Mr. Williams sat. "Mr. Williams! Do you remember me? I'm James," he asked the older man.
"Ah yes, James. How are you, kid? Are you keeping up with your reading?" Mr. Williams asked.
"Yes, it's all too easy. But I miss you, sir. Why aren't you at school anymore?" James wondered.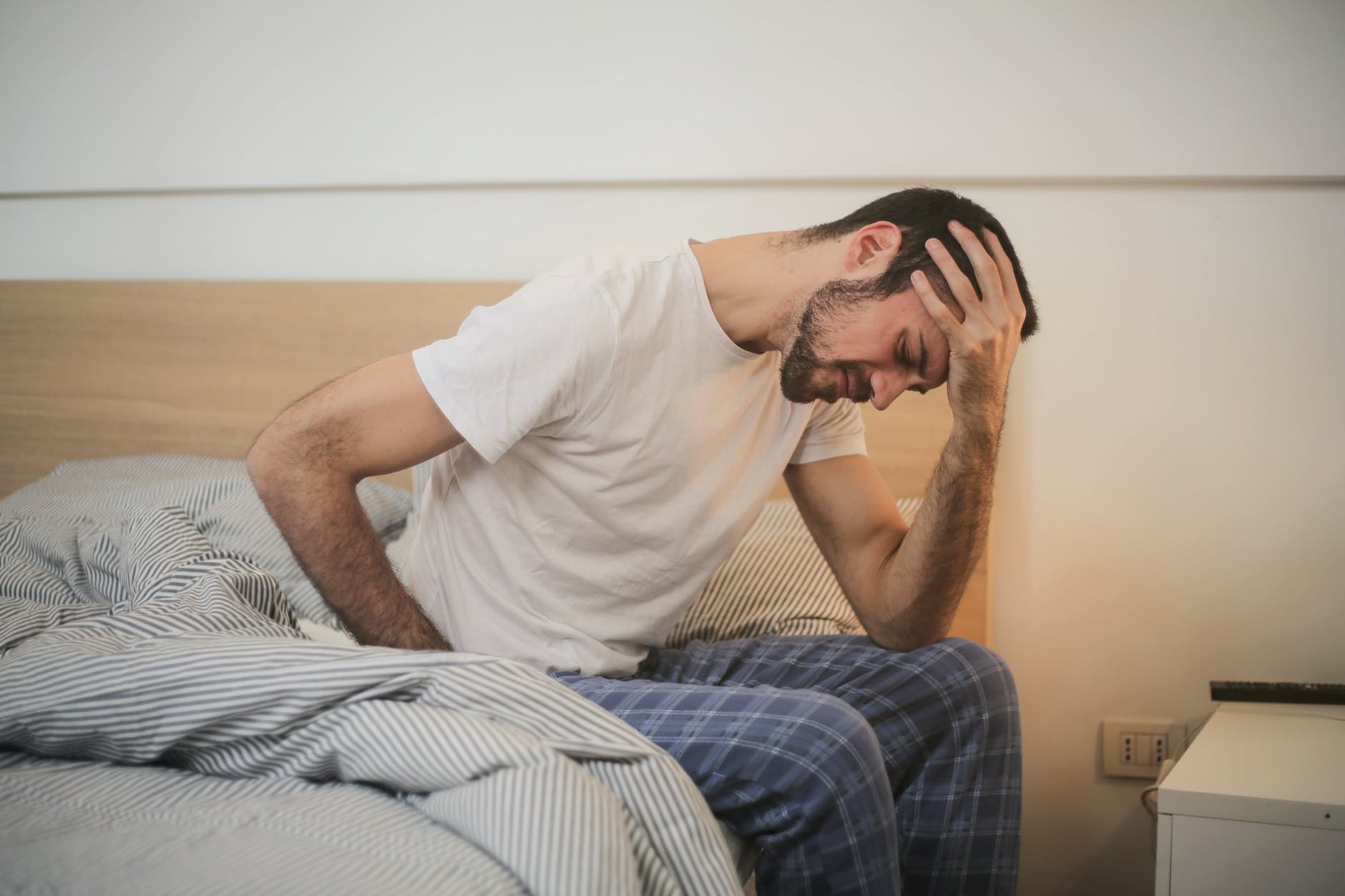 Mr. Williams got sick and lost his job. | Source: Pexels
Unfortunately, Mr. Williams got sick around a year ago and had to miss about a month of classes. Despite his doctor's notes and proof of how sick he was, the district fired him. It was unfair, but there was nothing anyone could do for him. They were cutting back some funding, and any absences were no longer tolerated.
After losing his job, Mr. Williams could no longer afford his apartment or find other employment, so he lost his home. He lived on the streets, and only one restaurant let him wash dishes in exchange for food. But he was dying to return to teaching.
Teaching children to love reading was a huge passion of his. People lost the habit with the rise of television and the internet, but children could be taught to love it, and he remembered James perfectly. He was one of the best and always read at a way more advanced level than his peers.
Mr. Williams was surprised that the little kid remembered him at all. Moreover, he had no idea how to answer his question.
"I went through a hard time, James. I can't go back for now," he finally answered and noticed a woman running towards them.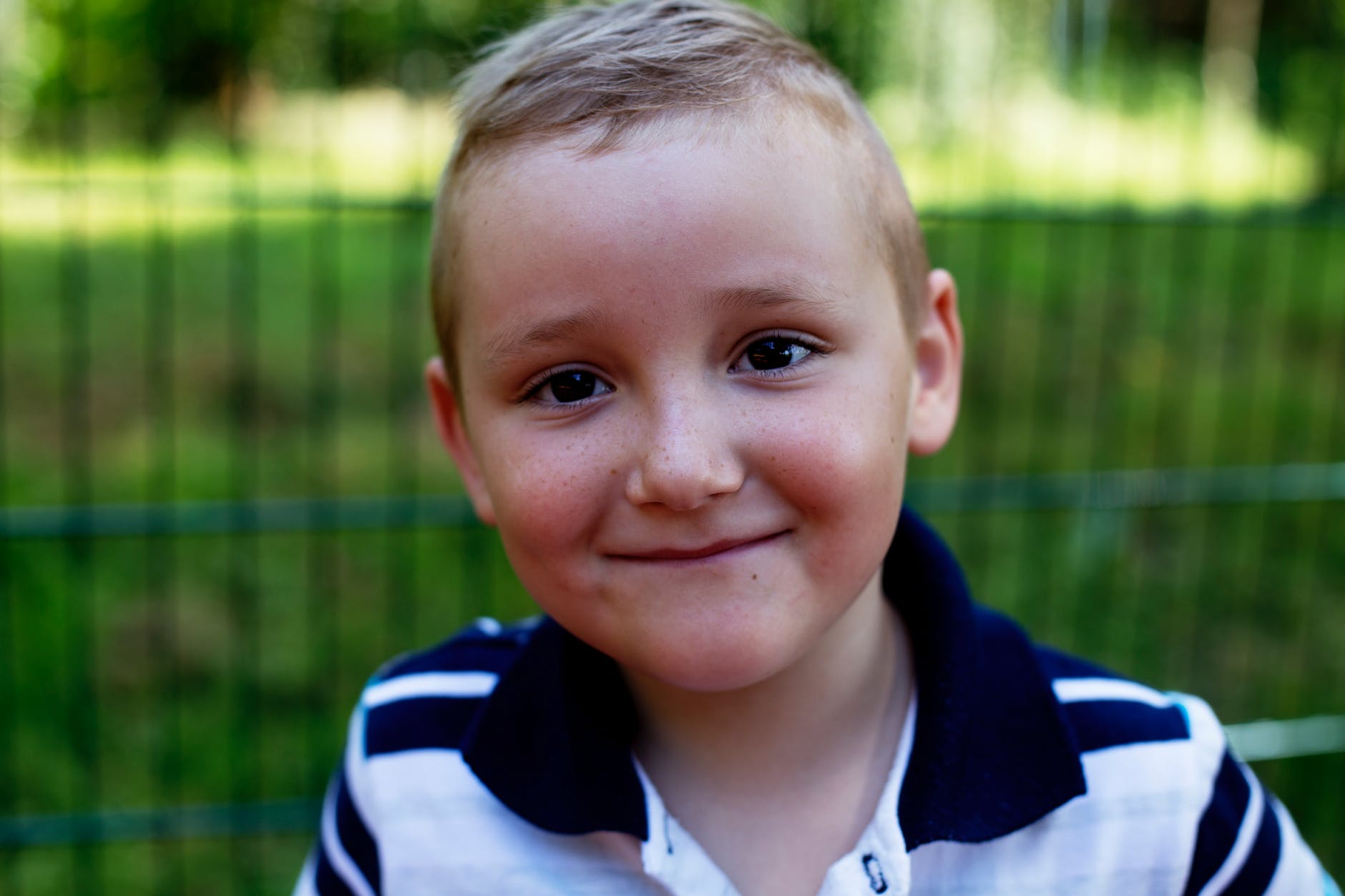 James approached his teacher. | Source: Pexels
"JAMES! James! Oh, thank God," she breathed, grabbing the boy and looking straight into his eyes. "Don't ever run away from me again!"
"Mom, but it's Mr. Williams. My teacher. Do you remember him?" James said, pointing at the man.
Mr. Williams smiled at the woman, and she returned the grin. "Ah, yes, Mr. Williams. It's nice to see you," the woman said awkwardly, noticing his dirty clothes and his bags.
"Ok, well. James, we gotta go. Say goodbye to Mr. Williams," his mom said, and the kid waved goodbye.
"Bye, Mr. Williams. I hope you come back to school soon!" the boy called as they left.
During the car ride back home, James asked many questions about Mr. Williams. Their son was obviously more intelligent than most kids his age. Carefully, his mom explained that his teacher was probably homeless after losing his job.
"Isn't there anything we can do?" James cried.
"I'm sorry, James. I don't know if we could help him at all," his father answered, giving his wife a worried look for a second before focusing on the road again.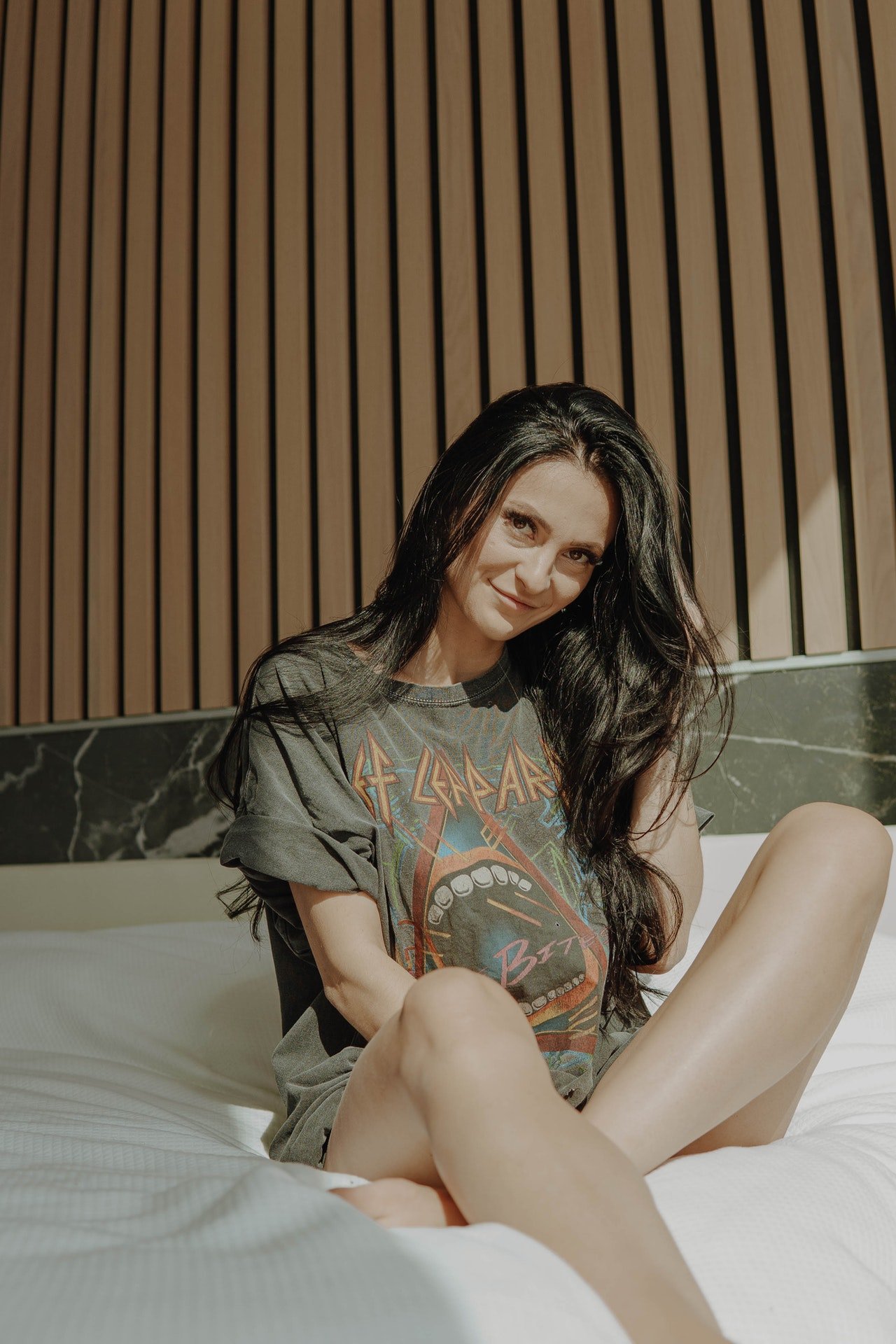 He gave his mom the new letter. | Source: Pexels
But James had an idea that night. He wrote another letter to Santa, asking him to help his teacher. "I don't need a new iPad if my teacher doesn't have a home. Santa, please help him," the boy said to himself as he wrote.
When he was done, James went to his parents' bedroom. "Mom, I changed what I want for Christmas. Can you give it to Santa? I hope it's not too late."
His mother raised her eyebrows and grabbed the letter. "Oh, honey. It might be too late. You can't ask for more than you already did."
"I didn't ask for more. I changed what I asked for to something Mr. Williams would need. I don't need what I asked for anyway," James said, shrugging his shoulders, then he went back to his room.
Ava opened the letter and cried, unable to believe her son's kindness and thoughtfulness. She showed it to Richard, and they immediately set a plan in motion.
First, they invited Mr. Williams over for Christmas. James was so excited and showed him every book in his library. The teacher was so grateful that he brought over a new book for James to read.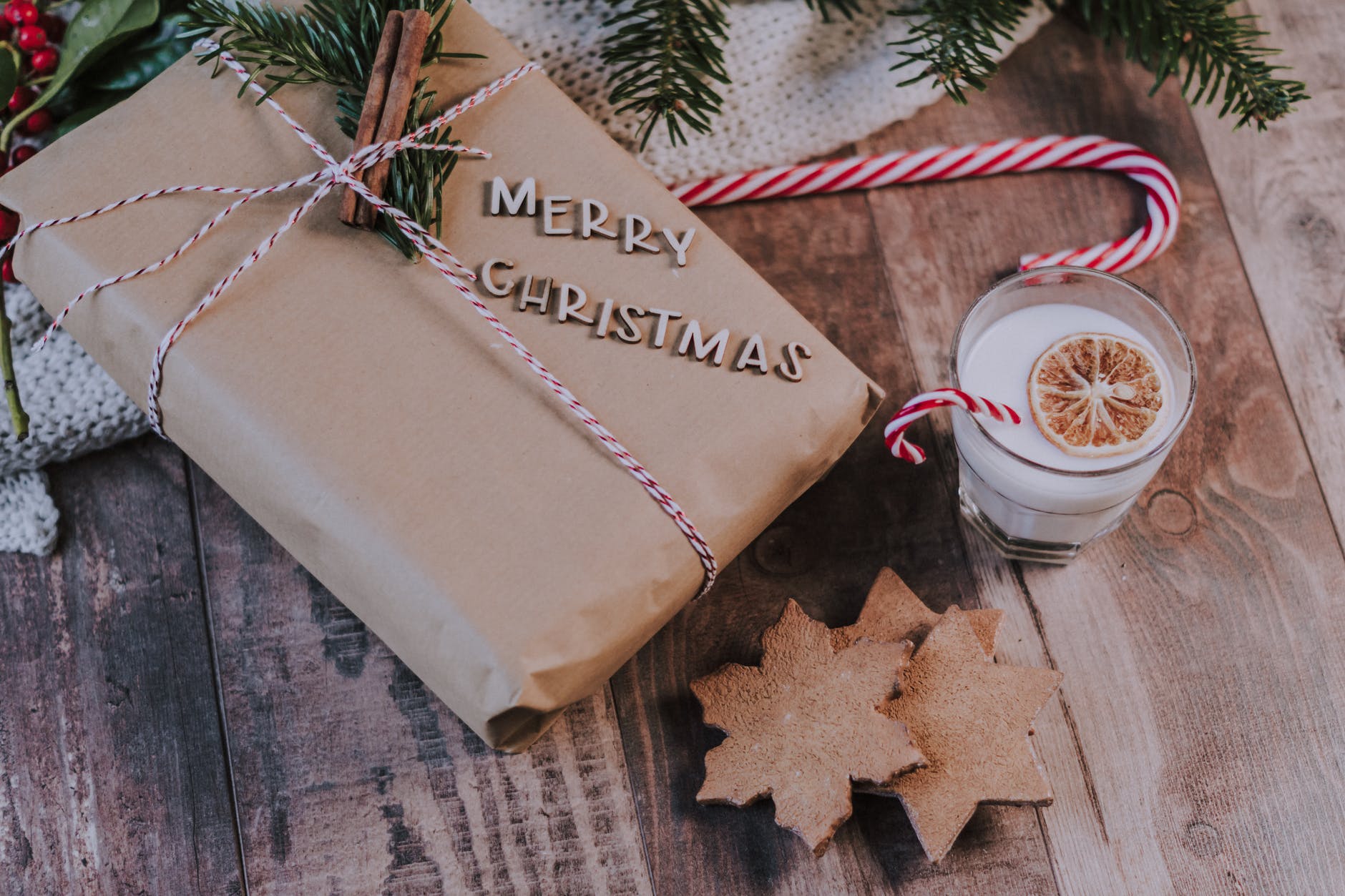 Mr. Williams gave him a present. | Source: Pexels
"It's my old copy of one of my favorite books," the man said after James started leafing through the pages.
"The Adventures of Huckleberry Finn. It's one of my favorites too," Richard chimed in and smiled at the teacher.
After Christmas, they invited him to live with them for the time being. Later, Ava called the parents of some kids in James' class and told them about their former teacher. Everyone was willing to help out.
One of the other moms went to the school to talk to the principal, Mrs. Pratt, about hiring the man once again. She couldn't at the moment because of budget cuts. But they created a fund for Mr. Williams and raised money for him to rent a tiny new apartment, which happened in January.
Meanwhile, James' parents hired him as a private tutor for their son and the other parents did the same until the man found new employment at the local high school. But they still invited him over regularly for dinner at their house.
One night, it was late, and James had already fallen asleep when Mr. Williams spoke up. "I don't know how to thank you for everything you did for me these past two months."
"Don't thank us. Thank Santa," Ava said, smiling.
"What?" Mr. Williams laughed.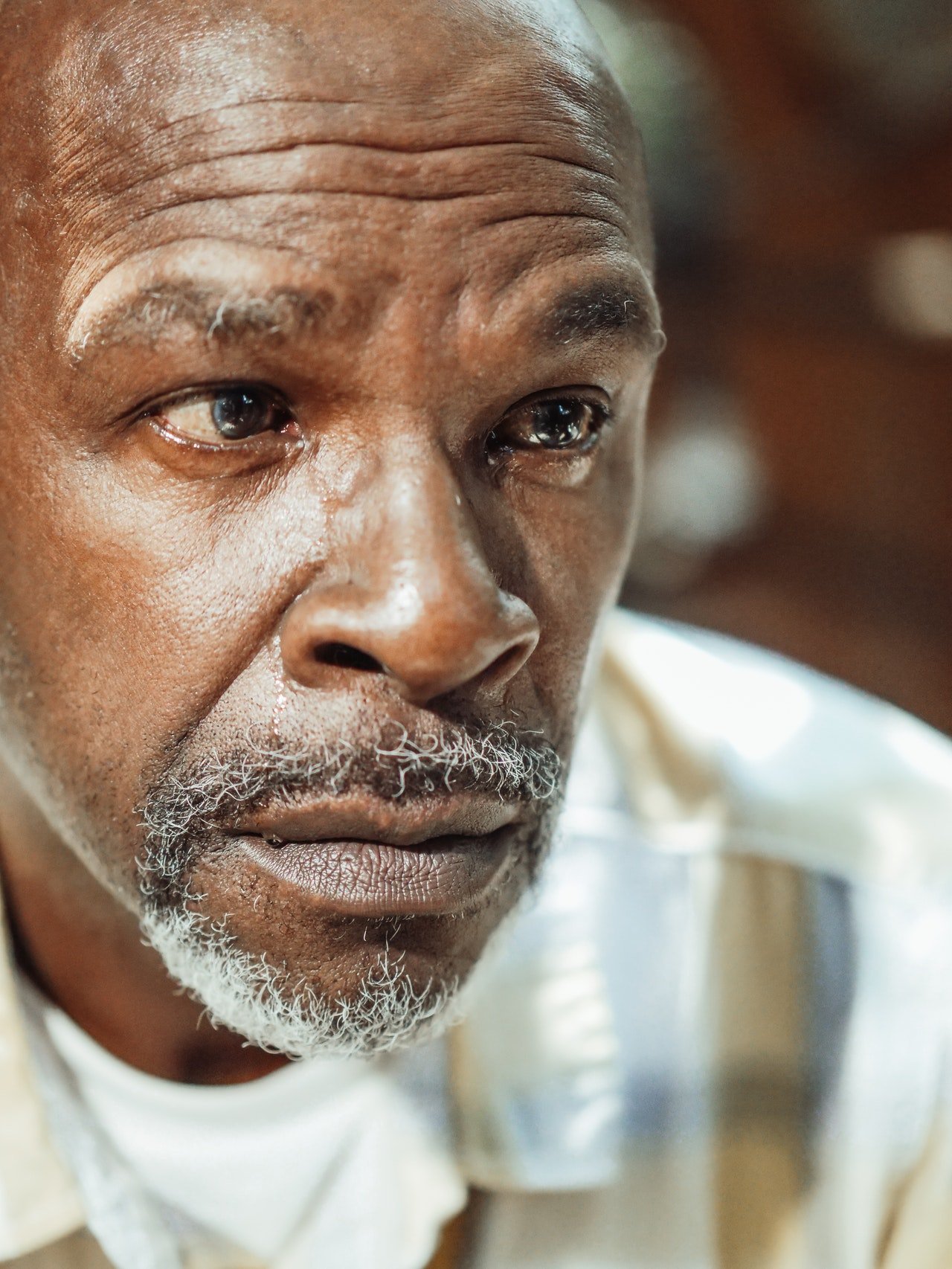 Mr. Williams cried after hearing what James did. | Source: Pexels
"James wrote a letter to Santa and asked him to help you. He said he didn't need any other presents," Richard explained.
Mr. Williams broke down in tears, and Richard patted him on the back. "So, if you're ever wondering if you are making a difference in the kids' lives, I can say with confidence that you are," Ava chimed in.
The older man left their house with a renewed passion for teaching.
What can we learn from this story?
Teachers can make a huge difference in students' lives. A professor can influence the kids they teach in the most beautiful ways.
Your kids should learn that Christmas is not about gifts. Teach your children that the holidays are not about receiving but about giving.
Share this story with your friends. It might brighten their day and inspire them.
If you enjoyed this story, you might like this one about a couple who adopted a biracial baby and had to deal with rumors.
This account is inspired by our reader's story and written by a professional writer. Any resemblance to actual names or locations is purely coincidental. All images are for illustration purposes only. Share your story with us; maybe it will change someone's life. If you would like to share your story, please send it to info@amomama.com. 
Please fill in your e-mail so we can share with you our top stories!