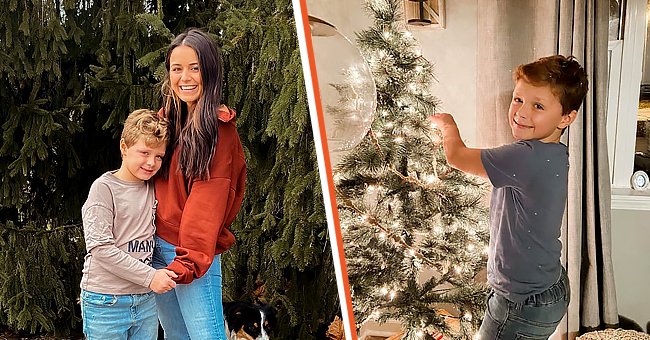 facebook.com/paige.bramlett
Teacher Adopts Five-Year-Old Student with PTSD Even Though Friends Say She's Crazy
If we aren't ruffling feathers, we can assume that we are doing something wrong with our lives. However, Paige Bramlett proved, dealing with these reprovals all the time can be tiring - unless you have someone to fight for.
Twenty-five-year-old Paige Bramlett, who became the adoptive parent of a 5-year-old as a teacher and now single mother, has faced immense scrutiny.
Her occupation, singledom, and age do not fit well with the current society's view of what a functional parent should look like, with many of her companions vocalizing their concerns.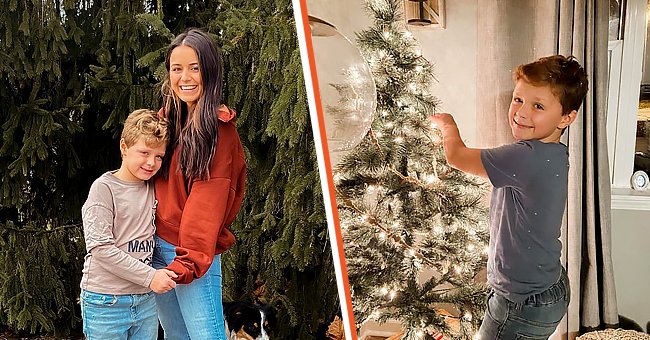 Paige Bramlett and her son [left]; Paige Bramlett's son decorating a Christmas tree [right]. │Source: facebook.com/paige.bramlett
ADDRESSING THE HATERS
However, taking to TikTok, Bramlett told off the naysayers, stating that although being an adoptive parent comes with its challenges, it is always worth it.
In the video's caption, she penned that she and her son have made beautiful memories together, stitching clips of the two of them enjoying rollerskating, dancing, skiing, and much more.
You May Also Like: Boy's Letter to Adoptive Parents Who Rescued Him from Abusive Dad: 'Don't Get Comfy—This Won't Last'
WITHOUT A PLACE TO CALL HOME
Sadly, before these beautiful memories, her now-son had led a tough life, which she ultimately helped him escape from. Using overlay text on another TikTok video, she said:
"He was my kindergarten student. I was his behavioral specialist."
The little boy was a foster child, being dragged from home to home for four years. He had developed post-traumatic stress disorder in the process, Bramlett continued.
MAKING IT OFFICIAL
When he didn't come to school one day, the overlay text read, it made her anxious, as he was never absent. The teacher came across the caseworker who Bramlett said:
"...told me they were looking for a forever home for him to be placed in. I introduced myself and asked her what to do to become his forever home."
The rest was history as the young mom eventually managed to adopt her now legal son after a year of living with one another, on October 1, 2021.
THIS GOES OUT TO THE FANS
Although many have criticized her choice to adopt her student, many of her followers and viewers on TikTok have been highly supportive.
You May Also Like: Real-Life 'Matilda': Girl Who Spent Half of Her Life in Foster Care Gets Adopted by Her Teacher
Responding to the video, where the TikToker opened up about those who have condemned her choices, many wrote that she has a beautiful heart and is a special individual.
As for the new mom and son, they continue to learn and grow together. Now, at least, the little boy can rest easy, with a safe place to heal and find comfort in having officially found his "forever home."
Please fill in your e-mail so we can share with you our top stories!