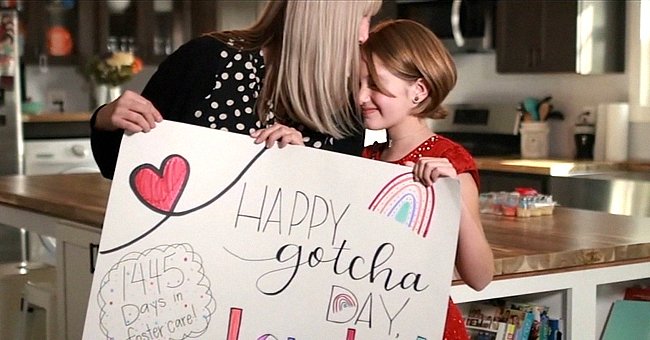 Loralie and Zoe Henry | facebook.com/ABC7
Real-Life 'Matilda': Girl Who Spent Half of Her Life in Foster Care Gets Adopted by Her Teacher
Now and then, we have an experience in our life that we can refer to as a "movie moment." It is best to grab these moments with vigor. This is what one little girl did as National Adoption Day sealed her beautiful fate.
Many are familiar with the film adaption of "Matilda"; a movie based on the novel by the beloved children's author Roald Dahl.
Matilda is a little girl with significant intelligence and other-worldly powers living in a less-than-perfect home environment.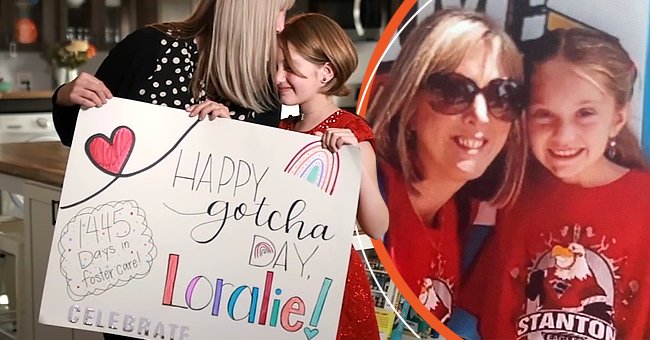 Loralie Henry and Zoe Henry holding up a poster celebrating the day Loralie officially got adopted [left]; Loralie Henry and Zoe Henry [right].┃Source: facebook.com/ABC7 twitter.com/DailyMirror
THE ENCHANTMENT OF REALITY
Matilda's teacher, Miss Honey, eventually adopts her, giving her a new life and the space to hone her remarkable abilities.
Although neither 9-year-old Loralie Henry nor her former teacher Zoe Henry from Los Angelos, California, possess any mystical powers, their story is magical.
Loralie was in foster care for just under 1500 days. She jumped back and forth from her biological mother's house between the ages of 4 years old to 6 years old.
A LIFE OF TURMOIL
She was then placed in the system indefinitely. The little girl said she was absolutely terrified, expressing:
"I didn't really know what to do. So I thought, 'Well, what should I do? Is there anyone waiting for me?' I was really scared."
Loralie was worried about what would happen to her in foster homes and if they would provide her with basic resources, such as food.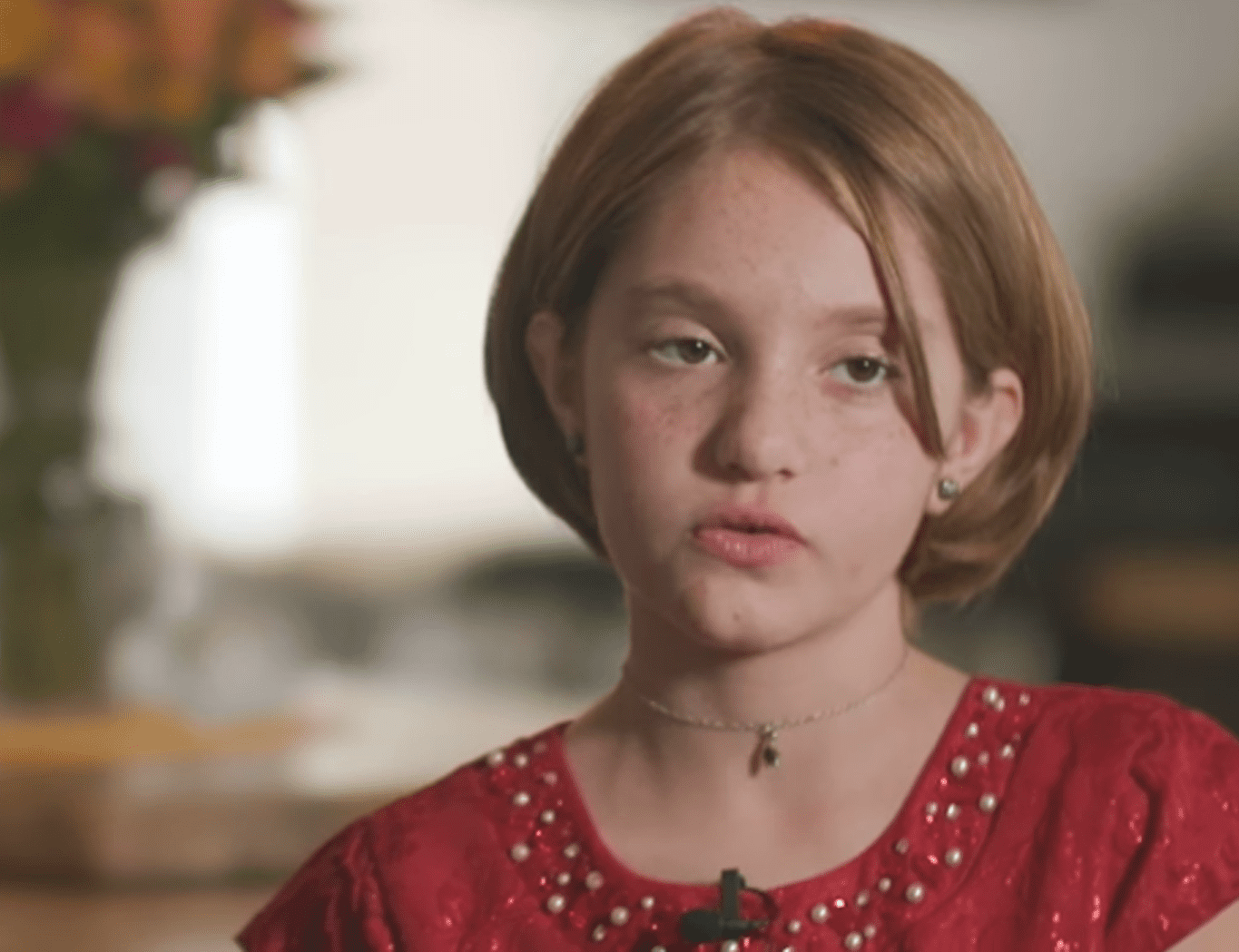 Loralie Henry.┃Source: facebook.com/ABC7
A FAMILY TO CALL HER OWN
However, this 9-year-old's fears were going to be put to rest very soon. Her 2nd-grade teacher and single mother, Zoe, had no intention to adopt.
However, when the little girl walked into her classroom, she instantly fell in love. Now, this past November, on Los Angeles' National Adoption Day, this educator has become the legal mother of Loralie.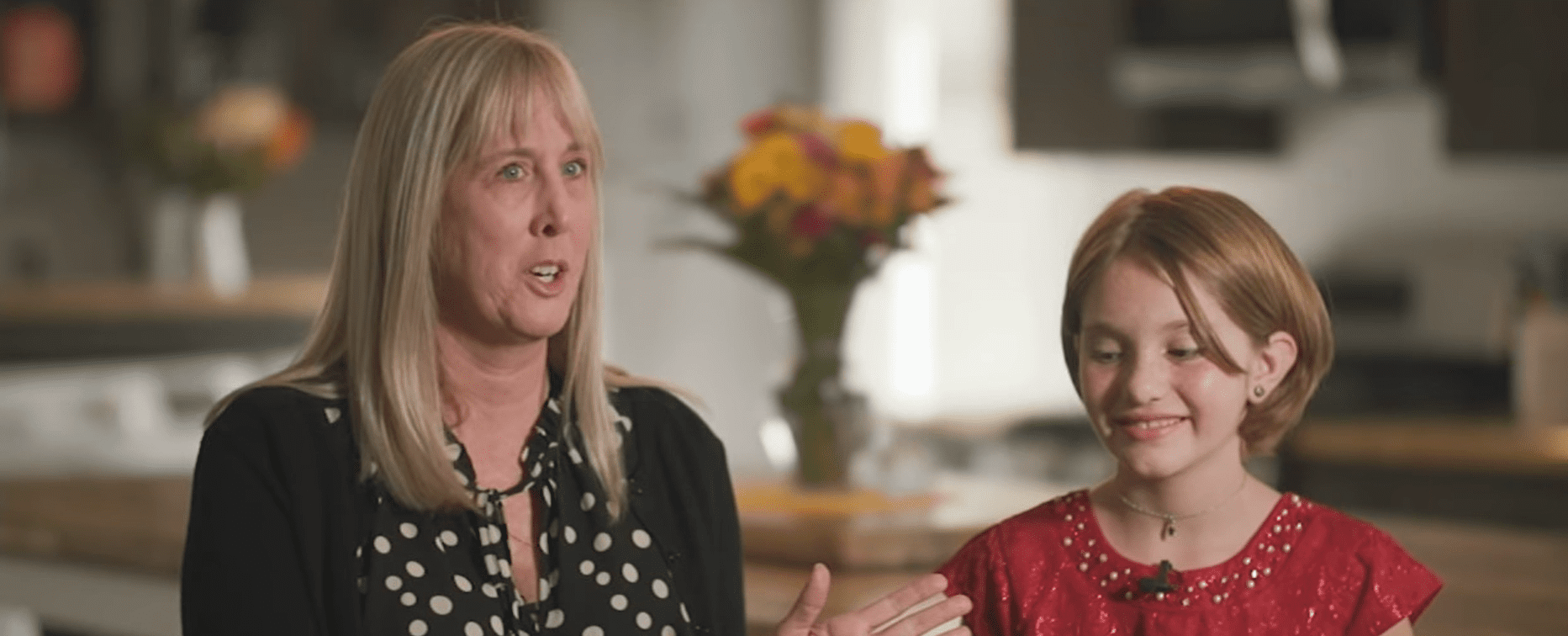 Loralie Henry and Zoe Henry.┃Source: facebook.com/ABC7
A LITTLE GIRL OF NOTE
Dahl penned in his praised story, "Somewhere inside all of us is the power to change the world." Although Zoe hasn't made a global impact, she has transformed the life and world of her now-daughter. Speaking about Loralie, the mom expressed:
"She is probably the most compassionate person I know."
This good-heartedness is reflected in her aim to adopt children of her own one day. More than that, Loralie's mom said that her daughter brings adventure and joy to the whole family.
APPRECIATING OUR LOVED ONES
While it is beautiful that this little "Matilda" has found a permanent home, so many children are still stuck in the system. On National Adoption Day, the director of the county Department of Children and Family Services said:
"This day also serves as a reminder that thousands of children in foster care need a permanent, loving family."
Whether blood or not, family is something to be cherished every day, so we need to stay connected with our community to grow in love together and welcome as many new members as possible.
Please fill in your e-mail so we can share with you our top stories!