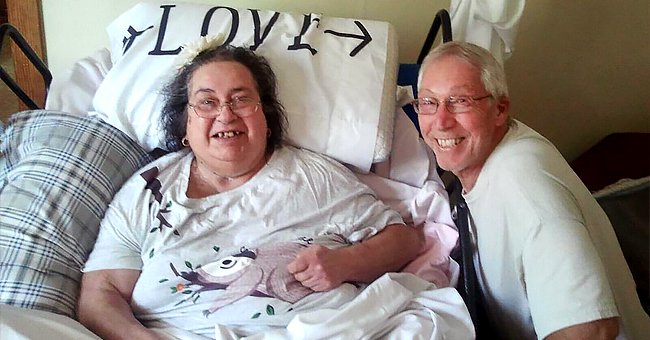 twitter.com/azfamily
Older Couple Receives Note Shaming Them for Shabby House and Hundreds of Neighbors Step in to Help
After receiving a terrible letter from a neighbor regarding their dilapidated house, an elderly couple's story went viral, and they received generous donations from the public. Inside the full story.
An older couple, Jimmy and Marilyn Curcuru, had their lives turned around after a GoFundMe page was set up and thousands of dollars were donated to refurbish their shabby house.
For more than five decades, the lovebirds had lived in the home located in the Portuguese Hill area of Gloucester, Massachusetts.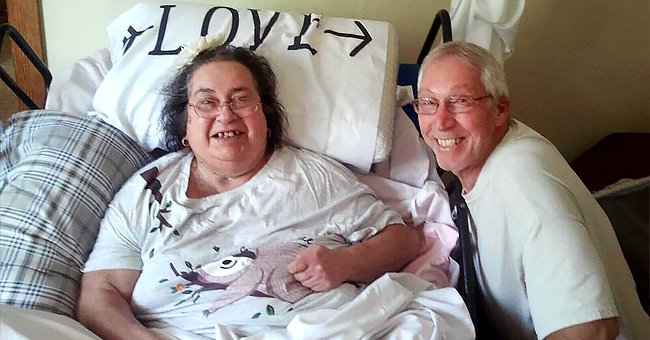 Elderly couple who received a note shaming them for their house. | Photo: Twitter/azfamily
One day, they received a surprising and derogatory letter from a neighbor. It read: "Please paint me! Eyesore —Your Neighbors. Thanks!"
Jimmy said when he read it, it was hurtful and frustrating. He said they knew their house needed to be painted, but the anonymous neighbor did not need to point it out.
The old man explained that he would have revealed the reason behind the dilapidated state of their house if the neighbor had knocked on the door and asked questions. He said it was cowardly to write a letter such as that.
Jimmy knew the state of his house needed to be resolved, but he was more focused on other pressing issues. In 2006, the old man suffered a heart attack and underwent quadruple bypass surgery.
Without his presence, Jimmy's framing business suffered and eventually closed. To make matters worse, he developed kidney issues due to his medication following the surgery.
The older man was not the only one in the family battling health issues. His wife had been diagnosed with multiple sclerosis and began using an electric wheelchair. Later on, she became bedridden. Their oldest daughter, Lynanne, left her job to look after Marilyn.
While the woman battled her illness, Jimmy recovered and worked part-time at a hardware store. But due to COVID-19, he was advised to stop working. He later decided to retire to look after his wife.
The couple's daughter Michelle said her dad always did his best but health challenges made home repairs difficult. The lady decided to help her parents in her little way.
She shared a picture of the anonymous letter on Facebook with an emotional caption. The post went viral, and in a short time, the family received tons of support, and by the next day, Jimmy and Marilyn were receiving offers to have their house painted.

A user's comment on older couple who got help after being house-shamed. | Photo: YouTube/WCVB Channel 5 Boston
A thoughtful neighbor also opened a GoFundMe page for the family, and news outlets helped spread the story. By November 14, 2020, over $78,000 had been raised.
The show of love touched Jimmy, and he noted that he was overwhelmed by the kindness of his Gloucester community.
Please fill in your e-mail so we can share with you our top stories!