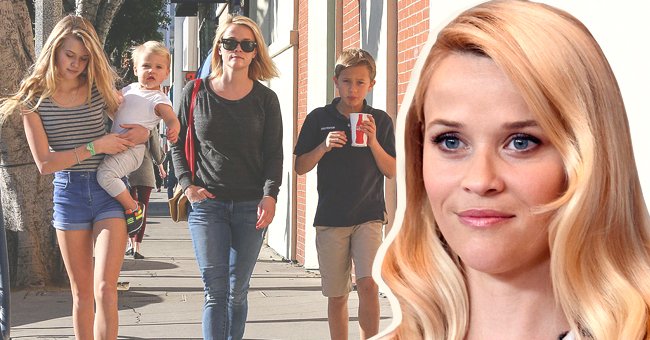 Getty Images
Reese Witherspoon Spent Years "Trying to Feel Better" after Divorcing the Father of Her 2 Kids
After the "Legally Blonde" star Reese Witherspoon and "Shooter" actor Ryan Phillippe divorced, she needed a long time to feel better again as her life "reconstituted" itself.
Ending a relationship is never easy, especially when kids are involved. Reese Witherspoon and Ryan Phillippe sadly know it firsthand as they divorced after seven years together.
Both coped with their separation differently. One couldn't leave the bed for four months, while the other was convinced the pain would never go away.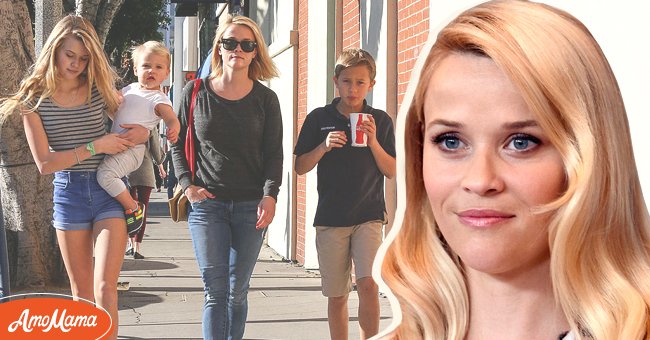 Reese Witherspoon and her children on December 20, 2013 in Los Angeles, California [left]. Witherspoon on October 9, 2015 in Beverly Hills, California [right] | Photo: Getty Images
WITHERSPOON AND PHILLIPPE'S MARRIAGE
The former couple met at Witherspoon's 21st birthday party in March 1997. She was so attracted to him that she told him he was her birthday present. It was embarrassing to Witherspoon but flattering to Phillippe.
He proposed in December 1998, and they worked together in 1999's "Cruel Intentions." That June, the lovebirds tied the knot in South Carolina.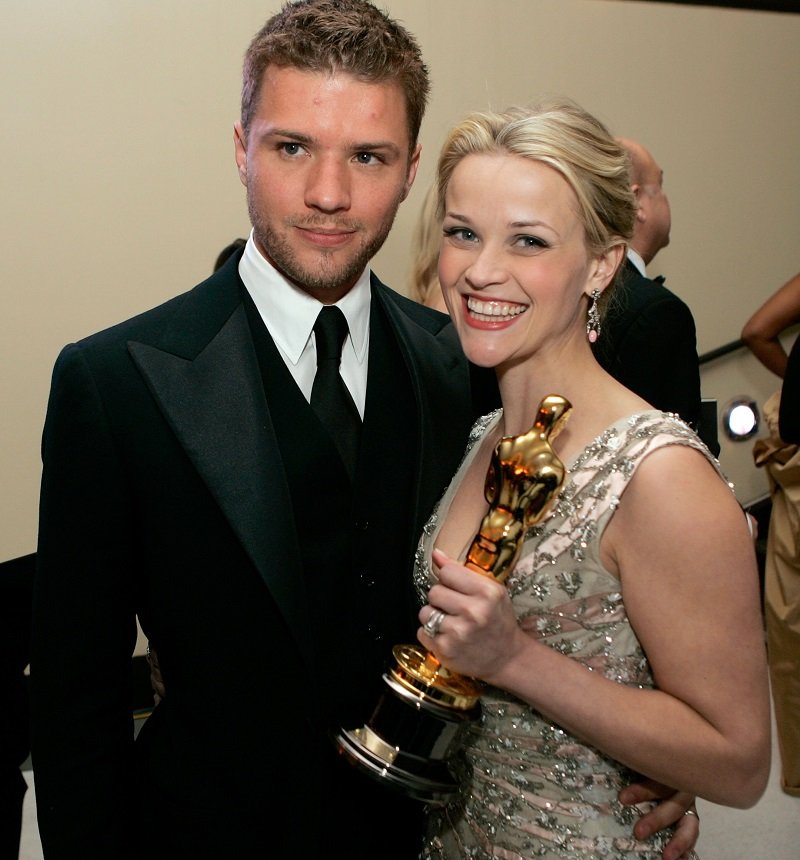 Reese Witherspoon and her husband Ryan Phillippe on March 5, 2006 in Hollywood, California | Photo: Getty Images
Witherspoon and Phillippe started having children right away as she gave birth to Ava in September 1999, only three months after exchanging vows. In October 2003, their second child, Deacon, joined the family.
Things went downhill in 2006. That October, only six months after Witherspoon thanked her husband in her acceptance speech for Best Actress at the Academy Awards, they announced their separation. They officially divorced in 2007.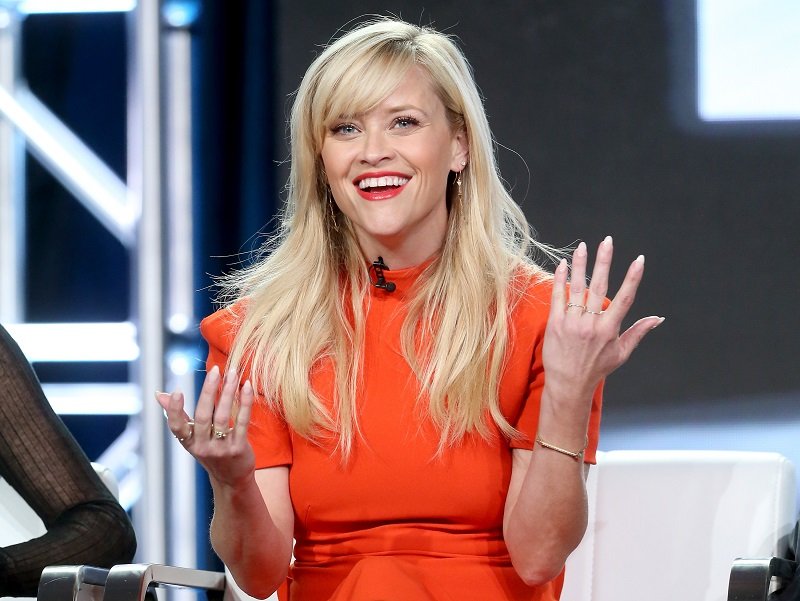 Reese Witherspoon on January 14, 2017 in Pasadena, California | Photo: Getty Images
DIFFICULT SEPARATION
Their divorce was devastating. Witherspoon described herself as a "raw, fragile nerve" during the process as it was humiliating and isolating. She admitted it was painful. She kept thinking that marrying Phillippe was not the right decision.
The separation hit her so bad that she thought the people who told her the pain would pass were crazy. Witherspoon was sure she could never feel better, and nothing could ever make sense again.
For four or five months, he would not even get out of bed.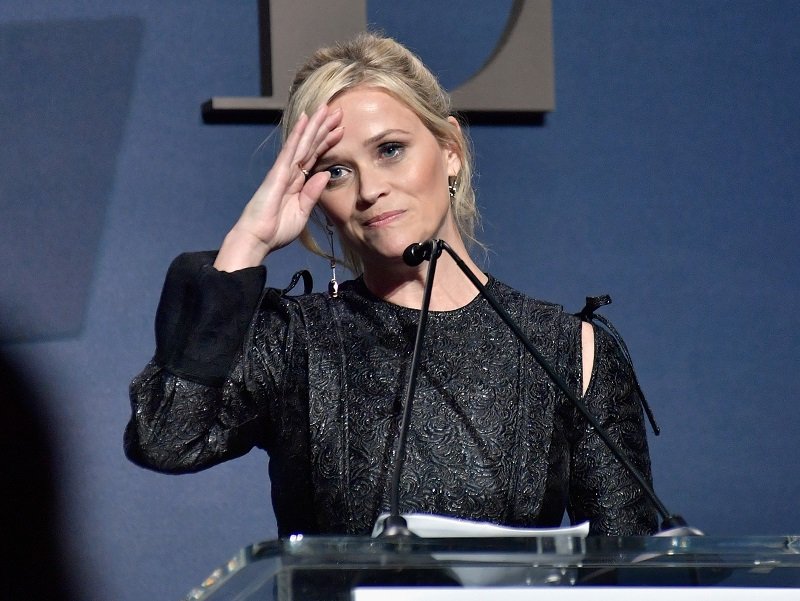 Reese Witherspoon on October 16, 2017 in Los Angeles, California | Photo: Getty Images
She added that she needed "a few years" to feel better because her life "reconstituted" itself after the split. Most things, including her purposes, quickly changed. Witherspoon added:
"A lot of people play this blame game. Blame, blame, blame. You know? And it's a really easy thing to do, and I'm certainly guilty of it."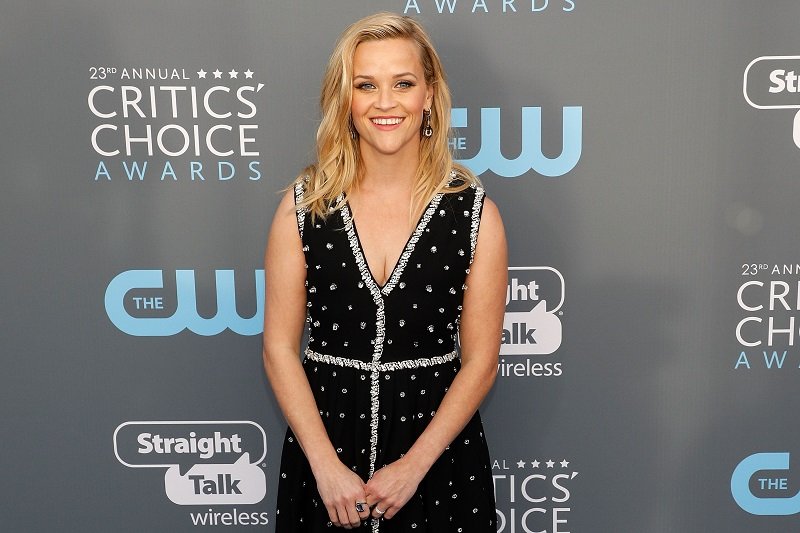 Reese Witherspoon on January 11, 2018 in Santa Monica, California | Photo: Getty Images
However, it would be much healthier to determine what part of the problem you need to own and take responsibility for it. While it is painful, the actress said it is the only way to get real-life knowledge out of it.
Witherspoon admitted the entire experience served as a "great redirection." She learned she was not controlling everything, and that revelation changed her life.
PHILLIPPE ALSO STRUGGLED
Witherspoon had a hard time with the divorce, but it was not a walk in the park for Phillippe, either. He described the separation as the darkest and saddest place he had ever been.
For four or five months, he would not even get out of bed. Fortunately, he felt less sad about it every day and eventually made it through, but it was the "worst time" of his life.
Leaving the pain behind was just part of the problem, as the former couple still needed to find a healthy way to co-parent. Phillippe revealed that every divorced parent had to learn not to put themselves first.
He and Witherspoon did it, and they can co-parent peacefully even during the holidays. Now, they take turns to spend the holidays with their kids.
For example, Ava and Deacon spent Thanksgiving 2015 with Phillippe and his parents in Delaware. He had to shoot a movie in Toronto the following year, so the kids stayed with Witherspoon.
The former couple's children are not toddlers anymore. Ava is 22 and has a creative eye. She loves photography and artwork and has also modeled for Witherspoon's lifestyle brand and appeared in a lookbook for Rodarte, a fashion label.
In Deacon's case, he is 18 and focused on becoming a record producer. He has already released a few songs, including "Long Run" and "Love for the Summer."
FINDING LOVE AGAIN
Witherspoon didn't give up on love and met her current husband, Hollywood agent Jim Toth, at a party in January 2010. By that December, they were already engaged.
The actress admitted she never considered getting married again, but everything changed with Toth. He promised to show her what a good partner and person was.
Toth and Witherspoon tied the knot in March 2011 and welcomed their only son together, Tennessee, in September 2012. The lovebirds have been together for 11 years and counting!
Please fill in your e-mail so we can share with you our top stories!