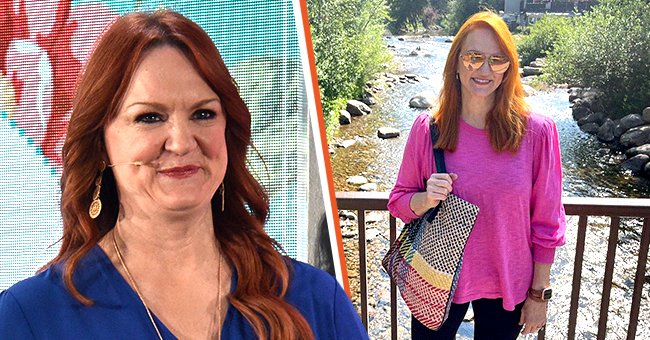 Ree Drummond | Photo: Instagram/thepioneerwoman, Getty Images
Inside Ree Drummond's 50-Pound Weight Loss That Took Her '52 Years to Figure Out'
Ree Drummond started as a blogger and became a celebrity chef and author. The increased time spent around food did have one pitfall - she gained a considerable amount of weight in three years.
Being one who always made excuses for not exercising, she decided to take losing weight seriously and followed the rules she knew would work for her.
After six months of consistency, Ree Drummond was happy with the results she saw as she lost weight, felt great, and had more energy.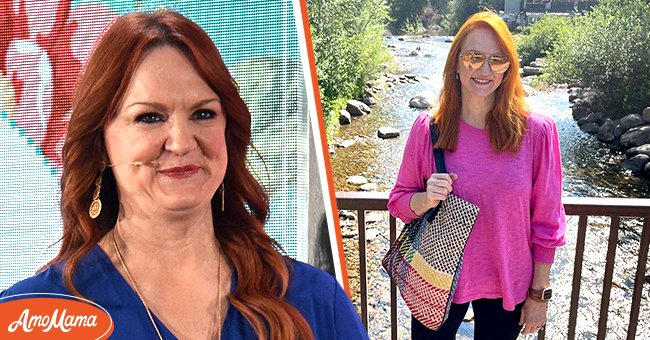 Ree Drummond speaks onstage at Hearst Magazines' Unbound Access MagFront at Hearst Tower on October 17, 2017, in New York (left), Photo of Ree Drummond (right) | Photo: Getty Images, Instagram.com/thepioneerwoman
ABOUT REE DRUMMOND
Blogger, Photographer, Book Author, Celebrity Chef, and ''The Pioneer Woman,'' Anne Marie Smith, popularly known as Ree Drummond, was born on January 6, 1969.
Drummond graduated with a degree in gerontology from the University of Southern California. She was set to head to Chicago to pursue her law degree but fell in love, and her plans changed.
After getting married in 1996, she started living on a ranch and shares four children with her husband, and in November 2020, she revealed that she became a foster mother.
From being a mother and a blogger, she started her cooking show and became an author. She is also a businesswoman with a two-level restaurant, retail store, and bakery.
DRUMMOND'S FIRST STEPS
In 2006 when she started blogging, she had no plans, but blogging enabled her to express her creative side. From posting photos, she started posting recipes, and years later, she wrote her first cookbook.
When she started blogging about food, she also taught herself photography. She used these skills to create her first cookbook, which had recipes and pictures of her kids and dogs.
DRUMMOND'S LOVE FOR BAKING
Even though she loves what she does, Drummond, who believes the perfect recipe should not contain bananas, would take baking over cooking any day.
She prefers baking because it is all about precision and perfection. With cooking, one can substitute ingredients, unlike when one is baking.
The author also revealed her fifth cookbook in June 2021. The book is titled "The Pioneer Woman Cooks―Super Easy!: 120 Shortcut Recipes for Dinners, Desserts, and More."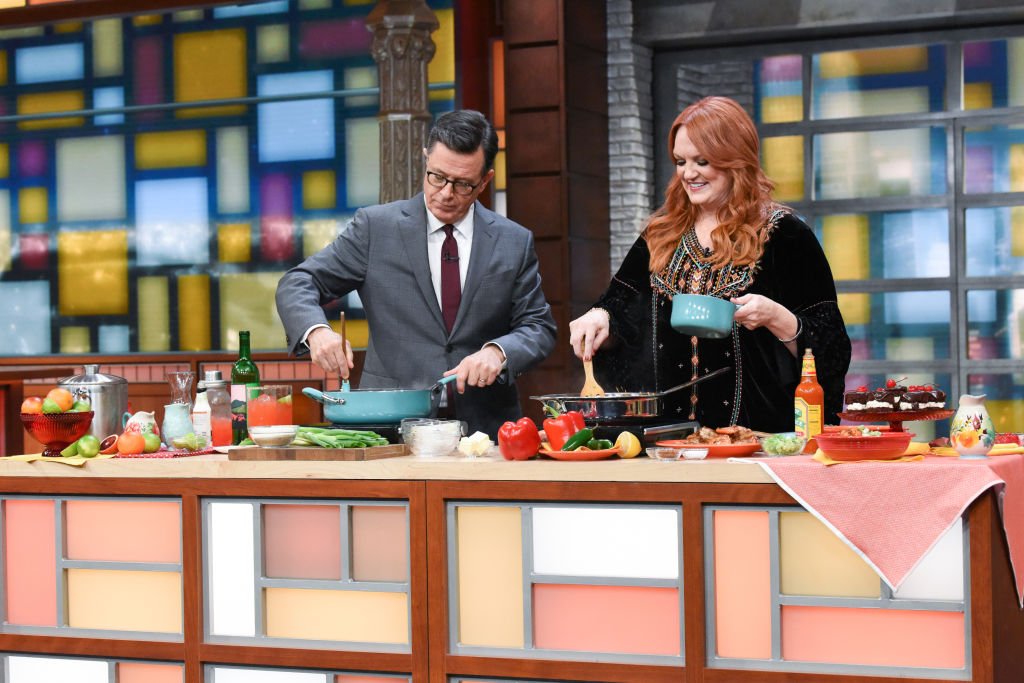 Ree Drummond on "The Late Show with Stephen Colbert" on October 25, 2019 | Photo: Getty Images
The book reflects her cooking life in recent times as she's always looking for ways to simplify her life in the kitchen. Drummond now looks forward to delicious recipes that don't require a lot of preparation or fuss.
The book was inspired by the fact that she had a full house and needed ways to save her cooking sanity and keep herself from losing her love for cooking.
While writing the cookbook, she was also busy caring for herself, knowing she wanted to feel better and have more energy as she consistently felt tired, puffy, and desperate.
HITTING ROCK BOTTOM
With so much going on in her life, Drummond hit rock bottom one night and found herself binge-eating chips and salsa. Once she noticed that she had gone overboard, she decided to turn things around.
She had tried to lose weight for years but never put in the work. While preparing for her daughter's wedding, she decided that the time was right for her to lose some weight.
Drummond knew she had gained considerable weight over the past three years and wanted to shed the extra pounds. She knew her body and knew what would work as she set out on her weight loss journey.
LOSING WEIGHT
In her weight loss journey, Drummond did not follow the usual rules. She did not do Keto because she had tried it before, and after the initial 10-15 pounds, it stopped working. It also made her dread avocados, which she loves.
Intermittent fasting was also one of the steps she did not take because when she tried it in the past, it caused her to gorge during her eating window.
In addition, she did not buy specialty diet foods because she wanted to eat real food just like everyone else in her family. Even though packaged foods can be great, she knew it wasn't suitable for her.
Drummond did not use a trainer or join a weight loss program because she is not good with programs and the rules of logging in, checking in, and more.
However, Drummond knew she needed a calorie deficit to lose weight, so she ate fewer calories. On some days, she expended more calories through exercise and her daily activities.
Drummond started counting her calories and weighing her food. She found that weighing her food in grams was more effective than a cup or a pound.
Exercising became a serious activity and a regular part of her day as she did not want to feel out of shape. Drummond had to let go of the excuses and make time each day to exercise.
Her exercise routine involved walking two to three miles or using the rowing machine or pilates without the traditional pilates machines. She exercised six days a week and sometimes twice a day.
Six weeks after starting her routine, she noticed that she had hit a significant weight loss plateau as she abruptly stopped losing weight. Even though she was frustrated, she researched and learned that she needed to build more muscle mass.
Her research taught her that muscle burns more calories than fat, and her husband informed her that she needed to build the muscle in her legs and butt.
She started doing straight-leg deadlifts, lunges, squats, and calf raises. She also started eating more proteins, which helped her push through the plateau within a few days.
Also, by eating more protein, she felt more satisfied. Drummond also cut down on her sugar intake and did not drink alcohol. Besides avoiding the calories in alcohol, she wanted to give her a body rest from alcohol.
To help with motivation, she used an app called Happy Scale, which was the right tool since she had a high target. She also switched to a standing desk, and it made a massive difference as it shaved off the passive nature of a desk job.
Within six months, she lost 43 pounds, feels good about it, and is still working on it. She said,
"It only took me 52 years to figure it out, but that's okay!"
Drummond revealed that she has a new outlook on food and fitness. She feels great and more robust without giving up on the good foods she cooks for her family.
Please fill in your e-mail so we can share with you our top stories!