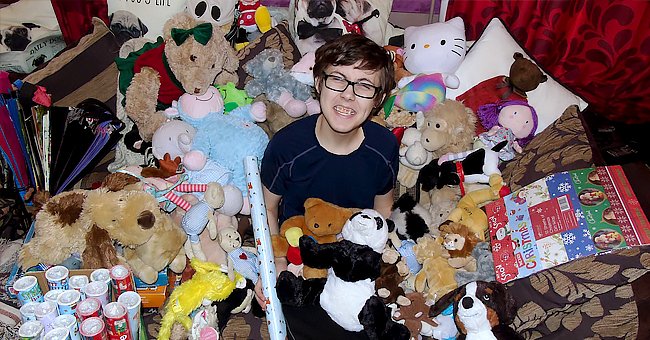 facebook.com/OWENS Little Angels
Teen Puts Teddy Bears on Babies' Graves 'So They Still Get Christmas Presents'
Christmas is usually when love and gifts are exchanged between family members, but little or no attention is paid to the babies who have passed on, but a certain 17-year-old makes sure they get presents.
Families and friends often look out for the holiday season, where meals, gifts, and other lovely gestures will be exchanged. Still, for 17-year-old teenager Owen Osborne-Williams, Christmas is spent thinking about getting presents for babies who have passed on.
When he was only ten years old, Owen first became interested in babies' graves. During a visit to his aunt Denise's grave, he observed how pitiable these graves were during the holidays and decided to make a change.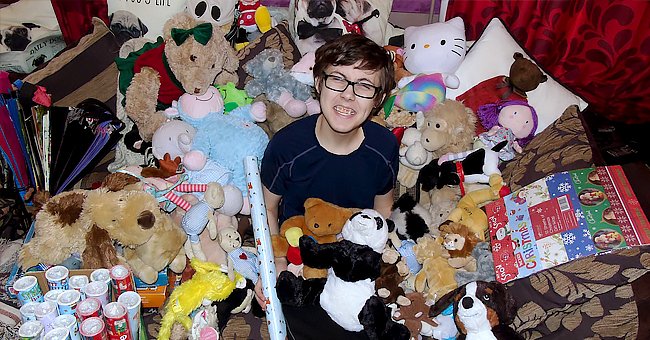 Boy who gifts teddy bears to babies that have passed. | Photo: facebook.com/OWENS Little Angels
OWEN'S BIG HEART
According to his father, the cemetery had just opened a gravesite for children who died before they turned one or were a few weeks old before their death. Owen became sad at the thought that these kids were not going to get presents.
The little schoolboy came up with a heartwarming plan and decided to give up some of his toys and place them by the gravesite of these toddlers so that way they were all a part of the festivities.
Owen wanted more toys and asked his mom Mary to put up a post on Facebook requesting help from other locals who were willing to give up their toys and teddies and make his dreams come true.
Owen then packed the teddies and gifts in freezer bags to keep them from getting damp and left them off at St Peter's Churchyard in Hednesford when it was time for Christmas.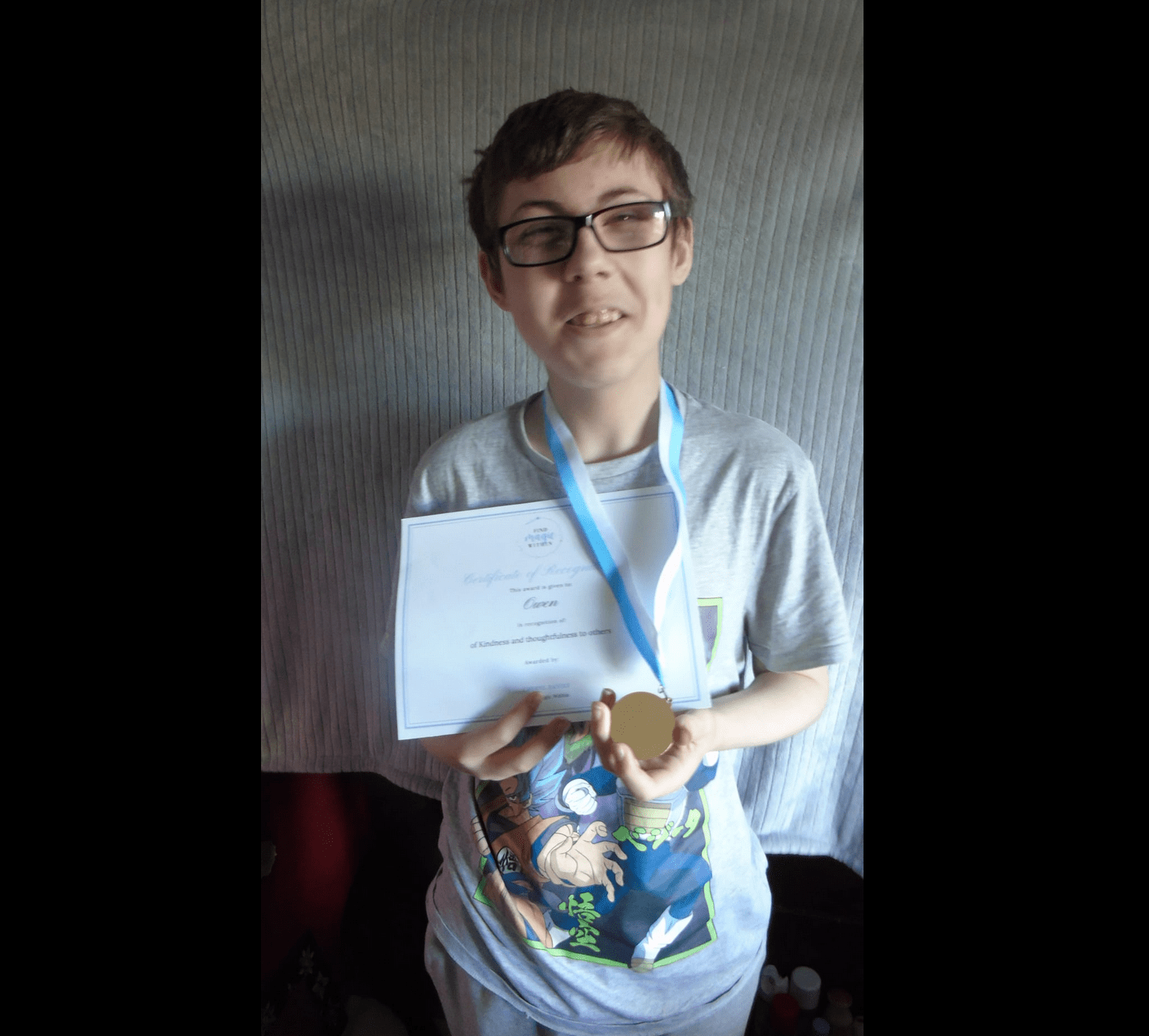 Boy who gifts teddy bears to babies' graves seen holding his certificate of recognition and medal. | Photo: Facebook/OWENS Little Angels
A LOCAL HERO
Soon, Owen became a local hero as words of his kind acts got out. His family received thousands of goodwill messages from parents and other users who praised the schoolboy for his lovely actions.
After getting his local town to participate in his cause, Owen soon desired a larger audience. His family then set up a Facebook page, "Owens Little Angels," asking more people to donate toys for these kids.
The 17-year-old's ambition kept getting broader with each Christmas that passed. He and his donors often referred to as mom and dad, traveled to several cemeteries across the midlands, leaving presents on the graves of toddlers.
More and more people have become interested in Owen's project, and according to reports, he has received offers from several people who volunteered to wrap gifts ahead of Christmas.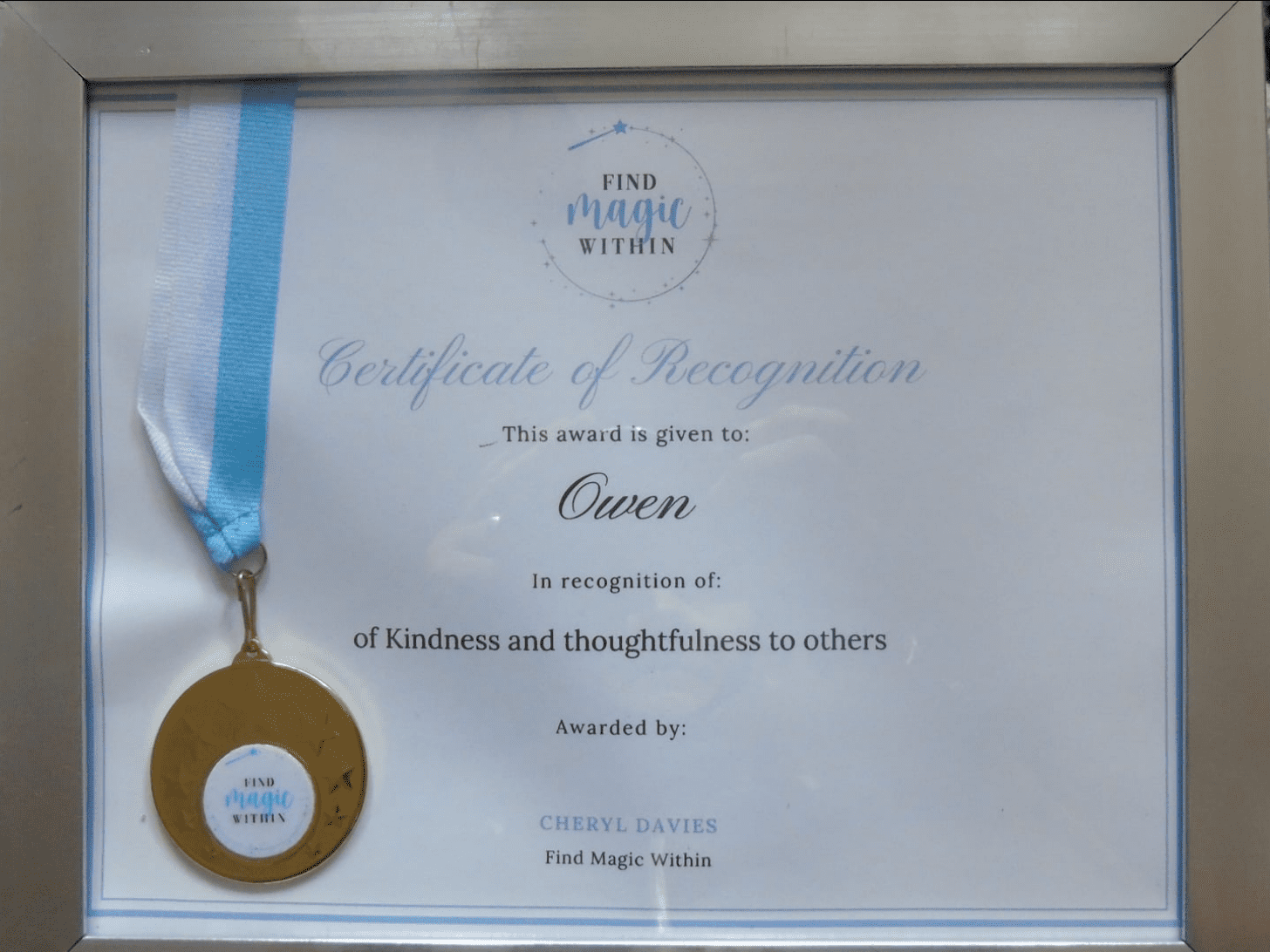 Certificate of recognition given to Owen, who takes gifts to babies' graves. | Photo: Facebook/OWENS Little Angels
Owen is now the name on the lips of everyone in his neighborhood, and his kind acts have not gone unnoticed. Several families have made sure to color his Christmas by sending him several cards and messages letting him know how much they admire his work, including the parents of the children whose graves he gifted.
Please fill in your e-mail so we can share with you our top stories!